Australia is graced with uninterrupted roads, ample open spaces, breathtaking beaches, fishing spots, and numerous camping sites. It's a prime destination for campervan travellers who want to unwind and enjoy the liberating experience of a self-drive holiday. But is it legal to sleep in a moving motorhome in Australia?
You cannot sleep in a driving motorhome in Australia. Each passenger in a driving motorhome should buckle their seat belts and children should be seated in a child's seat. Otherwise, you risk incurring penalties for violating traffic regulations.
This article will help you understand why it's illegal to sleep in a moving motorhome and the dangers that come with it. It'll also give you tips on camping and fishing safely in Australia without violating local and federal laws.
Is It Legal To Live In A Campervan In Australia?
Sleeping in your car or motor van can be an attractive option if you're on a road trip and want to save money. The interior of a motorhome is comfortable and might seem like a perfect place to crash for the night when you're out camping or fishing.
It is often legal to live in a campervan in Australia since there are no federal laws that prohibit sleeping in a car. A campervan is still a car and subject to the same rules and regulations as other motor vehicles, depending on the state or city they are in.
Therefore, you need to do your research well before hitting the sack to know which jurisdictions in Australia permit living in a car or motorhome. You wouldn't want to incur hefty fines when you want to enjoy your days out instead.
Below is what you need to know about the legalities of sleeping in a campervan in Australia according to the state.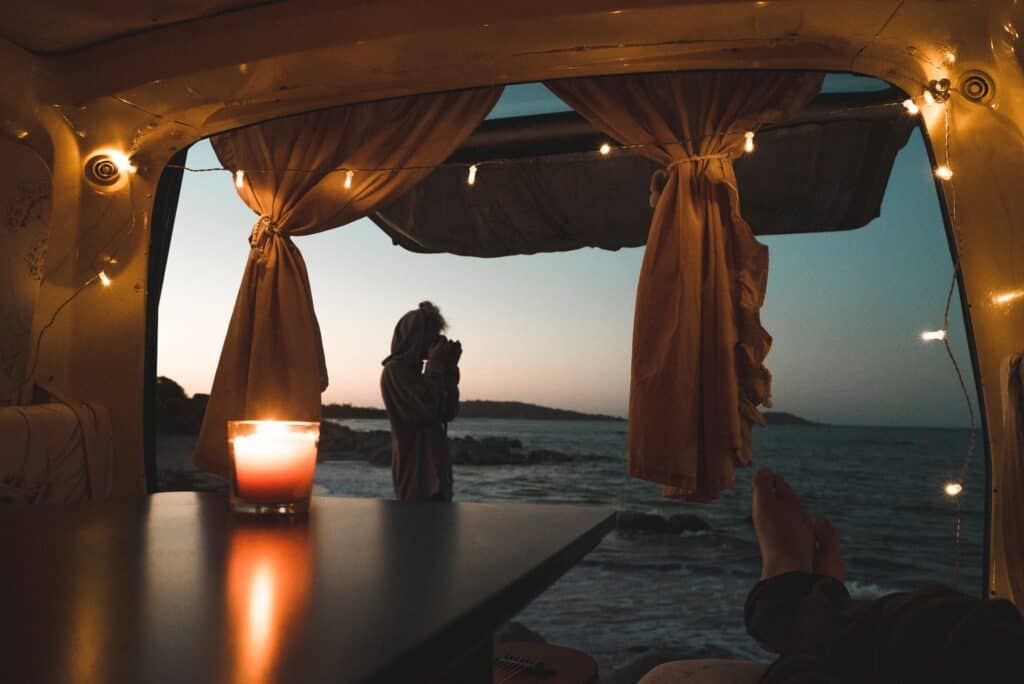 New South Wales
New South Wales enacted a local government act

stating that it's legal to sleep or live in a car provided parking is allowed on that road. So, make sure you don't park in restricted zones. Otherwise, you may get a traffic violation ticket, a fine, or be asked to move your car.
Victoria
Sleeping in a motorhome is legal in Victoria. However, you'd want to check local council laws regarding living in a car. The law may differ between municipalities. For example, if you're driving in Manningham, Greater Geelong, or Hobsons Bay, you may want to think twice about taking a snooze in your motorhome in these areas.
Queensland
The City of Brisbane Act

2010 strictly prohibits camping anywhere outside approved campgrounds. The act restricts sleeping in your car on any park or road. So you'd want to consider overnight accommodation when you go camping in Brisbane.
The same applies in the Northern Territory, where public camping is discouraged.
South, Western Australia, And Tasmania
Sleeping in your car in these territories isn't technically illegal, but you'd want to avoid parking on beaches or in parks if you're out fishing. That makes sense, as these areas tend to experience overcrowding. They have some limitations, so it would help if you read up on local laws before camping.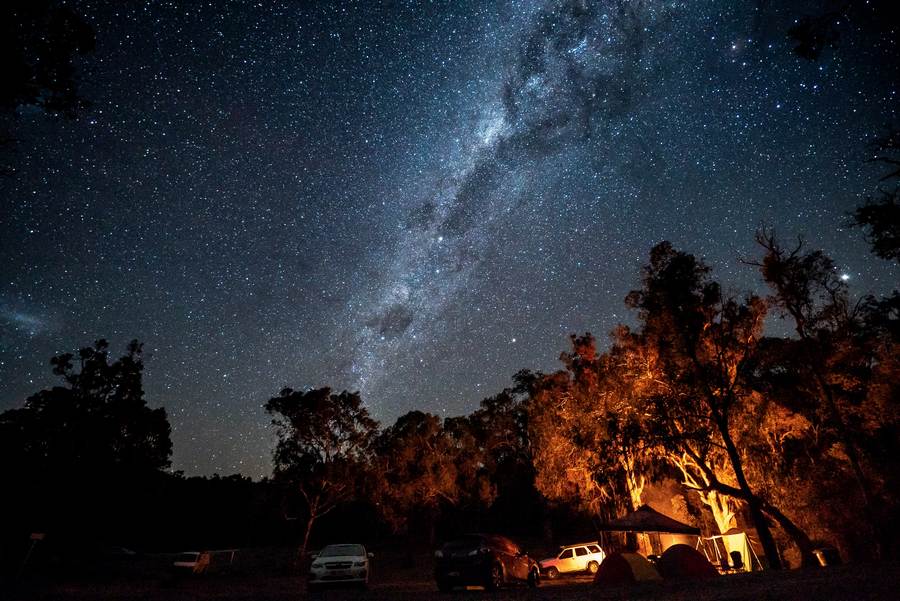 Is It Safe To Sleep In A Moving Motorhome?
I'd like to clarify that it's illegal to sleep in a moving

motorhome in Australia. As explained above, what isn't entirely illegal is sleeping or living in a parked motorhome.
It is unsafe to sleep in a moving motorhome. The beds of a campervan do not have safety belts, so sleeping in a moving vehicle increases the risk of falling, causing serious injuries in case of a sudden change in acceleration or sharp braking.
Driving for long stretches in the wild is tiring, so you'll need to catch some sleep anyway. Driver fatigue contributes to 20 to 30% of all fatal accidents in Australia. So park your motorhome in a designated area and enjoy your night. Don't endanger your life and that of your loved ones.
Are You Allowed To Wild Camp In Australia?
Australia is still a paradise for wild campers despite increasingly strict laws that prohibit wild camping. Camping offers a great way to travel and interact with nature. At the same time, safety is important in less-populated areas, and this is why there are rules that govern wild camping in Australia.
Wild camping is not explicitly allowed in Australia, but it is not entirely illegal. Wild camping is not allowed in these locations:
Places with a "no camping sign"
On a roadside
Inside cities and towns
On private property unless with the owner's authorization
There's a good reason wild camping is largely discouraged and illegal in some areas. Australia receives over 8.5 million international tourists every year

. Many of them are backpacking enthusiasts, and it would be practically impossible to keep tabs on everything if everyone were allowed to camp anywhere.
That said, you need to know the difference between free camping and wild camping: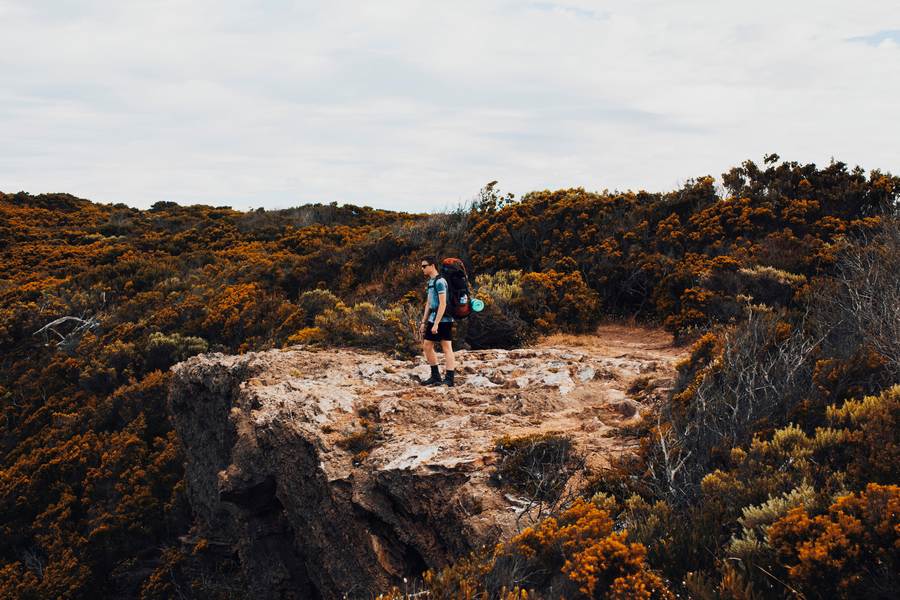 Free Camping
Free camping involves pitching a tent or parking a campervan at designated free camping sites. Free camping can be a rest stop on the highway or private parking spots in gas stations or restaurants. Unfortunately, in Australia, free camping spots are fewer and miles apart. 
Therefore, you'll need to plan your route carefully if you intend to camp at a free camping spot. Some spots, especially in rural areas, could be 100 km (60 miles) apart.
Wild Camping
Wild camping

is camping out of designated campsites. This includes sea kayaking, cruising on a small raft, rowing down a river, or camping in sparsely populated areas. But I should say that wild camping isn't practical for everyone in Australia. 
Think of the trash that'd be left behind in the wild camping sites. Wouldn't it be a catastrophe? It would overwhelm the locals, which also explains why wild camping is largely discouraged and illegal in some areas.
Final Thoughts
Hitting the road for a camping getaway miles away or a fishing trip down a remote river is as exciting as it is dangerous. There are written and unwritten rules you should obey. After all, you don't want yourself, or your loved ones to run on the wrong side of the law or endanger your safety.
You shouldn't sleep or let anyone sleep in the back of a moving campervan. Ensure everyone is seated and buckled up instead. Keep an eye on danger signs and laws prohibiting free or wild camping.
Resource Links To Products We Use And Recommend
More Pages On Camping