Motorhomes are built for maximum comfort and convenience on the road, but with that convenience comes size. Since Australia is so large and open, it might seem like you can stay almost anywhere in the country. So, can you park a motorhome anywhere in Australia?
You can't park a motorhome anywhere in Australia, as each state has different laws prohibiting parking in certain areas. Residential streets are off-limits, but there are many options for places to stay, such as rest areas or campsites designed for motorhomes.
Throughout the rest of this article, I'll detail the rules of parking motorhomes. I'll also give some advice on setting yourself up for success on the road.
Where Can You Park A Motorhome In Australia Overnight?
You can park a motorhome overnight in Australian caravan parks, RV Friendly Towns, and rest areas. Some of these are free and are meant for temporary stops, while others cost money and are fully equipped to handle motor tourists.
Where you choose to stay depends on what sort of budget you're on and how well you plan out your route. These are the best places to park a motorhome overnight in Australia:
Caravan parks and campsites
RV Friendly Towns
Rest areas
Some of these locations are free to stay in, while others cost money. Below I will outline each one and its benefits.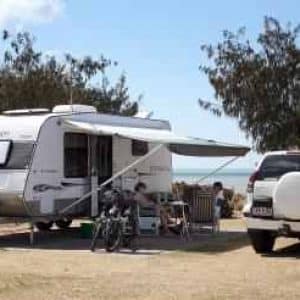 Caravan Parks And Campsites
This is the ideal stopping point for motorhome tourists travelling across Australia.
Most have charging ports, showers, and toilets, so drivers can rest assured that the essentials are taken care of.
Caravan parks and campsites are also much lovelier compared to staying in some other areas that may be less expensive. There will also generally be other travellers happy to brighten your trip.
RV Friendly Towns
The title 'RV Friendly Town' is given to areas that meet criteria designed to make the country more accessible to motorhome tourists.
According to the National Association of Caravan Clubs (NACC

), "an RV Friendly Town is one that has met a set of guidelines to ensure they provide a certain amount of amenities, and a certain level of services for these travellers."
There are different levels of criteria that these towns can meet, but if you arrange a stop at one of them, you know that you'll be welcome to stay overnight and use certain available services.
Rest Areas
This is a free option offered throughout Australia. However, rest areas are not meant for long-term accommodation and don't include many perks other than toilets.
Rest areas are designed for long-haul truckers to get a break from the road, so be careful not to take up the larger parking areas meant for them.
It's always a good idea to check the local laws. Some areas, such as Queensland, may only allow stays of up to 20 hours.
Where Not To Park A Motorhome In Australia
If you haven't planned a stay in one of the above areas, it's best to look up the local laws.
Throughout most of Australia, parking overnight in residential streets is prohibited. However, the rules in some states are different from others.
Brisbane, for example, strictly enforces

a no-overnight-parking rule, backed up by patrol cars that will report offenders.
Local governments design these rules to keep streets safe and nuisance-free, so it's best to avoid parking along the side of the road anywhere you're not sure you're welcome.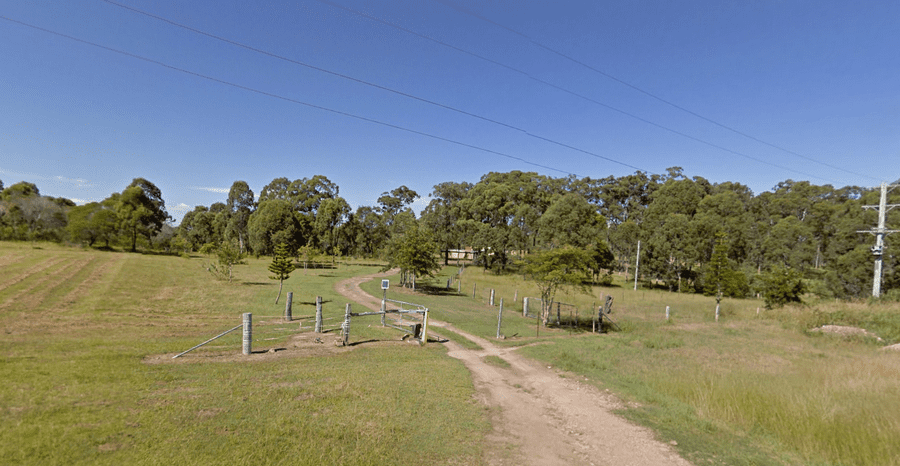 Where To Park For A Short Rest
If all you need is a break from the road, motorhome drivers have many options.
Fuel station parking lots are a popular spot and are generally safe to spend an hour or so.
Parking lots at public parks are a good choice, too, as long as the parking lot has sufficient space to handle your vehicle.
Wherever you plan to take a break, just make sure you don't overstay your welcome. Also, it never hurts to ask for permission, since most people will be fine with a short stay.
Laws Around Street Parking In A Motorhome
In some states, you can park on residential streets as long as it's only for a short period of time.
In Queensland

, for example, you can park your motorhome on the street as long as it's under 7.5 metres (25 feet) long and weighs less than 4.5 tonnes (4,082 kilograms).
You can technically park there for as long as you like, but camping is strictly prohibited. In other words, no sleeping.
If you're thinking of parking on the street somewhere, check the local laws first.
Most importantly, don't park somewhere the locals might reasonably find you to be a nuisance.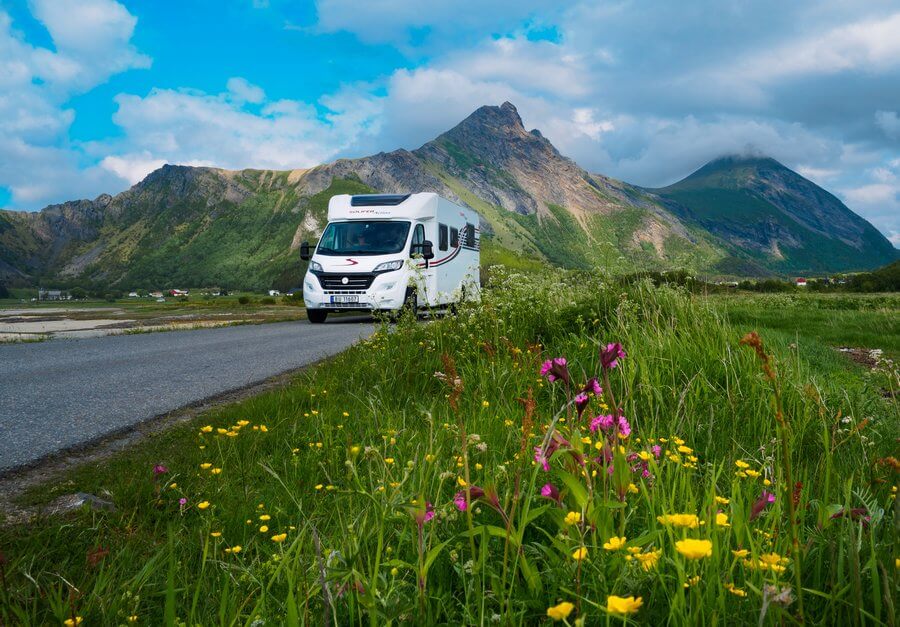 Things To Keep In Mind When Stopping In A Motorhome
Whether you're spending the night at a caravan park or just taking a short break at a gas station, it's important to be a good representative of motorhome users.
There aren't many things to be mindful of, so it should be a simple task. Here are some things to keep in mind when parking your motorhome:
Mind the local laws.
Keep the noise down.
Take care of your garbage.
These are a few of the most essential rules to remember as you strive to be a courteous camper on your journey.
Mind The Local Laws
Possibly the most important law is the one that I've written about in this article: Make sure you're parking your motorhome appropriately.
It's crucial to obey the traffic laws as a mobile home. That means minding local speed limits and traffic lights.
Keep The Noise Down
Considering they're gigantic machines filled with a large motor and many other moving parts, motorhomes are generally noisy vehicles.
While you may expect some noise in places like caravan parks, it's best to try your hardest to keep that noise to a minimum.
So, whether you're travelling alone and enjoy playing loud music or have a group of kids and pets in tow, try to keep things as quiet as possible for your neighbours and the locals.
Take Care Of Your Garbage
Rest areas, campsites, and caravan parks normally have garbage cans or dumpsters where you can dispose of your waste, so make sure you use them.
It's important to leave the area you stayed in as clean or cleaner than it was before you got there.
If the bins are full to the point of bursting, don't just leave bags of trash next to them. Try to take them on to the next rest area or park and dispose of them properly.
Final Thoughts
There are many options when it comes to parking your motorhome, but it's important to be mindful of where you decide to stay.
Laws change from state to state, but there's always somewhere to park your vehicle in general.
If you're out for a fishing trip, many great campsites and camper park options are available. Get out there and have a great time!
Resource Links To Products We Use And Recommend
More Pages On Camping