New South Wales is a popular state in Australia for a holiday as it offers a wide range of activities, including boating and fishing. However, before taking to the water, you should ensure you understand all fishing rules. For instance, do tourists need a fishing license in NSW? 
Tourists need a license to fish in New South Wales (NSW). To obtain this license, you simply have to pay the NSW Recreational Fishing Fee, after which you will receive a receipt. When you are fishing, you should keep the receipt for this fee on hand at all times.
This article has all the information about getting fishing licenses in NSW. As well as considering the legalities, it also provides a step-by-step guide on how to get a license. 
Fishing License For Tourists In New South Wales
To legally fish in any public water body in NSW, you must pay a fishing fee. The receipt of this fee acts as your fishing license. You have to pay the fee when engaging in various types of fishing, including: 
Bait fishing 
Spinning 
Trolling 
Spearfishing 
Hand gathering 
Trapping 
Bait collecting 
Prawn netting 
You also need to pay the fees if you have fishing equipment on you and you are near a body of water. You should always keep your receipt of payment – any authorities in the area are within their right to request to see the license.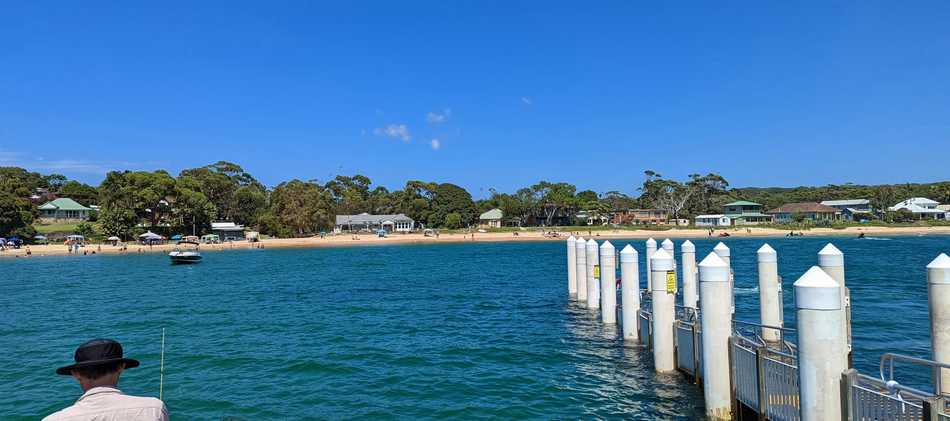 How Much Does The Fishing Fee Cost?
The fishing fee costs between $7-$85, depending on the days you need it for. If you are on an extended stay in NSW, paying the fee for a year can offer you the best value for money. In rare cases, you may be eligible for a 50% discount on the full fee.
For instance, part of the Tweed Area in New South Wales

is a concession area. This means that in some areas in Tweed, you only have to pay 50% of the fishing fees.
These areas include:
The Boat Harbor Bridge
The Robinson Road Bridge at Cobaki Creek
Duroby Creek
The River Tweed Breakwaters
It is helpful to check the fishing license rules in the area you are fishing in before paying the recreational fishing fee. 
How To Pay The Fishing Fee
There are several ways you can pay the Recreational Fishing Fee:
Online: You can pay the fishing fee on the Service NSW website.
Phone call: If you have a Visa or Mastercard handy, you can call the number listed on the Department of Primary Industries website and pay over the phone.
Pay the fee to an agent: The New South Wales government has authorized some third parties to accept fishing fees and process receipts. These include gold agents who don't take a commission for fees and standard agents who charge a 5% commission on sales. You will be able to find agents near most large water bodies.
Once you pay the fee, you can get your receipt via email, online, or in the mail. You will receive a plastic receipt via email when you pay the fee for 1-3 years. 
What Happens To The Money Paid In Fees?
The money you pay for the fishing fees goes to the Recreational Fishing Trusts. This trust contributes funds to various initiatives and programs, including fishing education, improving fishing facilities, and research on fishing and sustainability.
The Recreational Fishing Trusts

are currently involved in 250 projects and have provided funds for over 3000 grants since 2001.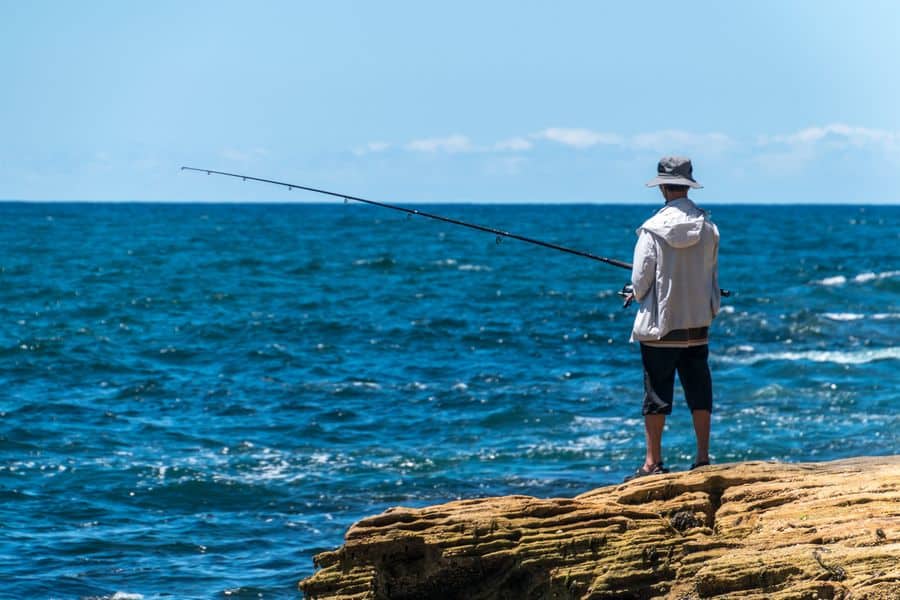 Can I Get An Exemption For The Fishing Fee?
You can get an exemption for the fishing fee in some select circumstances. For instance, you don't have to pay the fees if you are under 18 or an adult assisting an individual under 18. These exemptions are applicable even if you are a tourist.
Here are some more details

about how you can qualify for an exemption:
If you are under 18. Minors do not need a fishing license regardless of their residential or visa status. 
You are an adult assisting an under 18-year-old. You do not need a fishing license if you are helping an under 18-year-old bring in a fish or teaching them how to scoop prawns with a single net. 
If you are fishing in a private dam. You don't need to pay fees if you are fishing in a private dam, provided its surface area is 2 hectares or less. 
If you receive a disability pension. You are exempt if you can provide a letter from the Department of Veterans stating you receive a disability pension higher than 70%. 
If you are a First Nations Person. 
If you are being supervised by a guide or a charter boat. You may not need a fishing license if you have signed up for a fishing tour and are on a chartered or hired boat. It is best to check with your tour agency on whether you need a license or not. 
You should remember that you are not exempt if you have a healthcare or senior citizens card.
If you qualify for an exemption but have already paid the fishing fee, you may be eligible for a refund. To get the refund

, you will need to submit an application and provide evidence that you are eligible for the refund.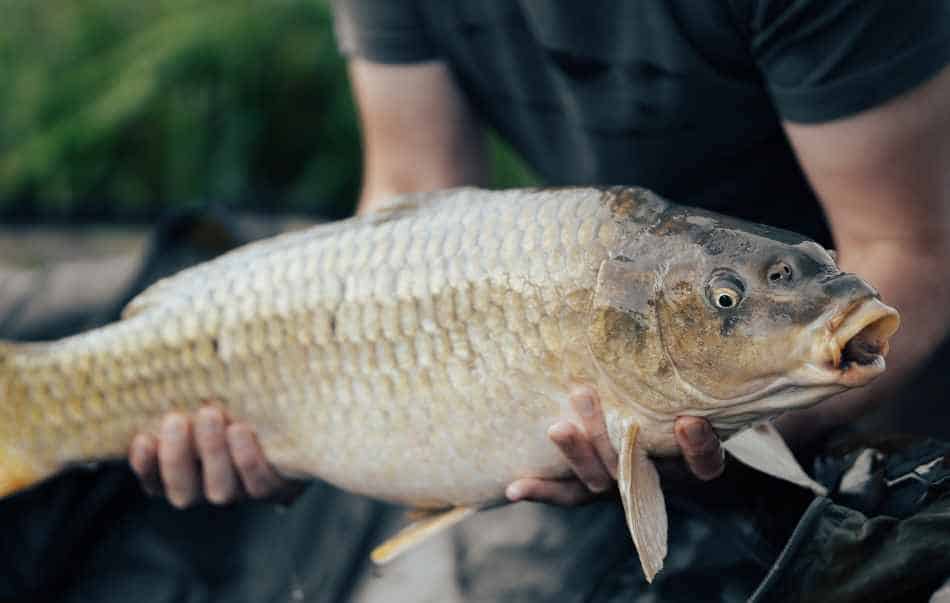 Other Fishing Rules Tourists In NSW Should Be Aware Of
If you are a tourist fishing in NSW, you should familiarize yourself with other fishing rules and regulations. You are not allowed to fish in closed waters or interfere with any commercial fishers or fishing gear. You should also not sell any recreational catches. 
Here are some other rules to follow:
You should ensure you don't take any protected or endangered species. It is helpful to familiarize yourself with this list before heading out on your fishing trip. 
Don't shuck or alter the length of your fish unless you are off the water. 
Make sure your bait is legal. There are some specifications for bait size and type. Make sure you retain your receipt for the purchase of the bait so you can show that you have acquired it legally. 
Don't use chemicals to catch or treat fish when on the water. 
Final Thoughts
If you are planning on fishing in New South Wales as a tourist, you need a license. You can get this license by paying the fees and getting a receipt. Make sure you always keep this receipt on hand for an enjoyable fishing experience.
Resource Links To Products We Use And Recommend
More Pages On Fishing
link to Are There Stonefish In Hervey Bay?
The stonefish, scientifically known as Synanceia, is renowned for its incredible camouflage and potent venom. It is often considered one of the most venomous fish in the world. This venomous...
link to 9 Best Baits For Australian Salmon
Loved for their delicious, oily flesh, Australian salmon are a prized catch for many anglers. And while they can be caught using various techniques, baits are often the most effective. But which...