Are you the adventurous type who loves exploring new outdoor areas and activities? Perhaps as a new or experienced fisherman, you may be excited to explore all the fishing opportunities that you have heard about around New South Wales.
However, you may be unaware of the policies and regulations regarding fishing in the area without a license.
As a general rule, you can fish in New South Wales (NSW) without a license. However, you must pay a recreational fishing fee and keep the receipt on hand at all times while fishing. There are rangers who will go around and check that you have paid your fee.
The rest of this article will explain a few topics related to this question in great detail, including how to pay your recreational fishing fee, where you can fish in NSW, and fishing regulations. Read on to learn more!
Paying A Fee To Fish In NSW Without A License
To fish in NSW, you do not need an official license. However, you do have to pay a recreational fishing fee, officially known as the New South Wales Recreational Fishing Fee. This fee is one that you will pay to the NSW Department of Primary Industries

office.
Fees Vary Based On Fishing Frequency
The fee that you need to pay will depend on the number of days you would like to pay to fish. If you are a more regular fisherman who lives in the area, you might be interested in paying their long-term option, $85 for three years. If you are going to be fishing for a long weekend, you can pay the $7 fee, which is good for three days.
This recreational fishing fee is necessary if you participate in various types of fishing, including spearfishing, hand lining, hand gathering, trapping, bait collecting, or prawn gathering. Essentially, if you have any fishing gear, you will need to pay this fee.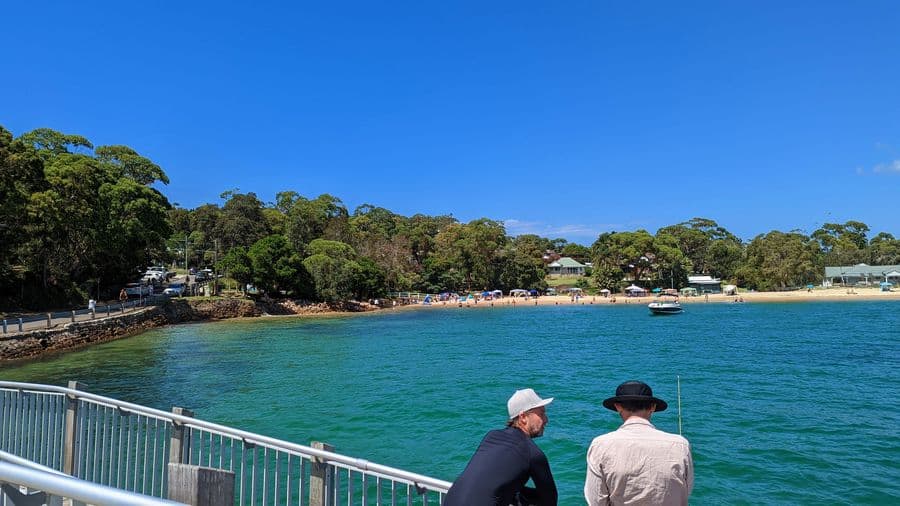 Exceptions To The Recreational Fishing Fee
There are a few exceptions to the recreational fishing fee.

Some of these exceptions include if you are under the age of 18. Also, if you are an adult helping someone under 18 catch a fish with a single rod or a net, if you are an aboriginal person or fishing in a personal dam that is less than 2 acres, you will not need to pay the fee.
Keep The Fee Receipt With You At All Times
Once you pay your fee, you will receive a physical receipt. You must carry this receipt with you when fishing at all times. You may need to show it to an official as proof of payment. If you lose your receipt, you will need to contact the Department of Primary Industries to get a replacement.
It is important to remember that this fee is not a license. Suppose you want to apply for a recreational fishing license and your recreational fishing fee. In that case, you will have to do so separately. However, a permit is not required to fish in NSW.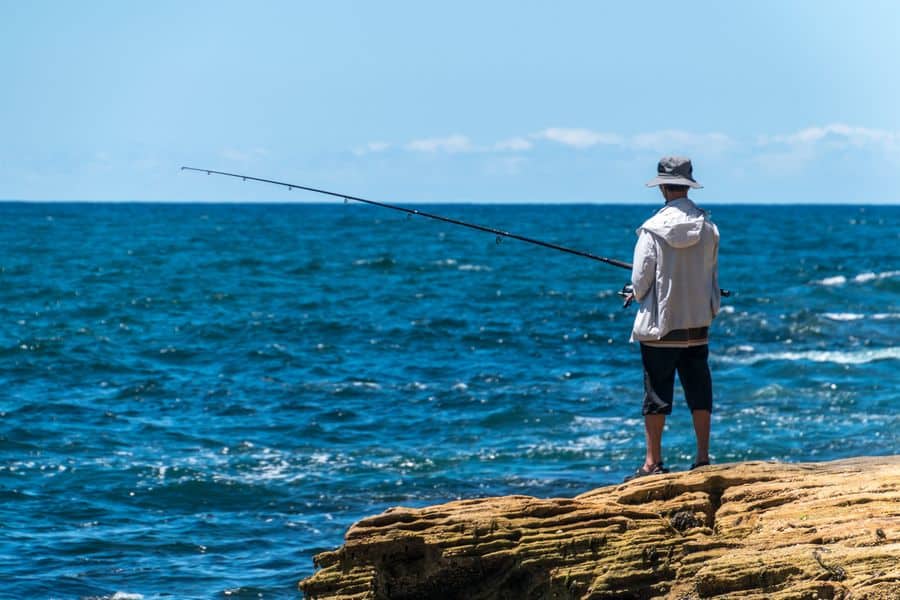 Can You Fish Anywhere In NSW?
If you are new to fishing in NSW, you may be unfamiliar with the best places to fish and where you can fish legally.
You can fish anywhere within NSW recreationally. However, some areas are better for fishing than others. After paying a recreational fishing fee, you are free to fish throughout the area.
Some of the best places for fishing in NSW include the Bermagui River, Jervis Bay, Port Stevens, and Hawkesbury River. Each of these places has its fishing specialty. For example, the Bermagui River is well known to be a great fishing spot when seeking marlin and tuna.
Hawkesbury River is known for its excellent bass population. Port Stevens is a perfect choice if looking for fresh and saltwater fly fishing options.
There are fishing options for every type of fisher, regardless of the kind of fish you are looking for or the style of fishing you are hoping to practice. Once you have paid your recreational fishing fee, you are ready to explore the fishing regions that NSW offers.
However, keep in mind that there are other rules and regulations that you must abide by when fishing in NSW.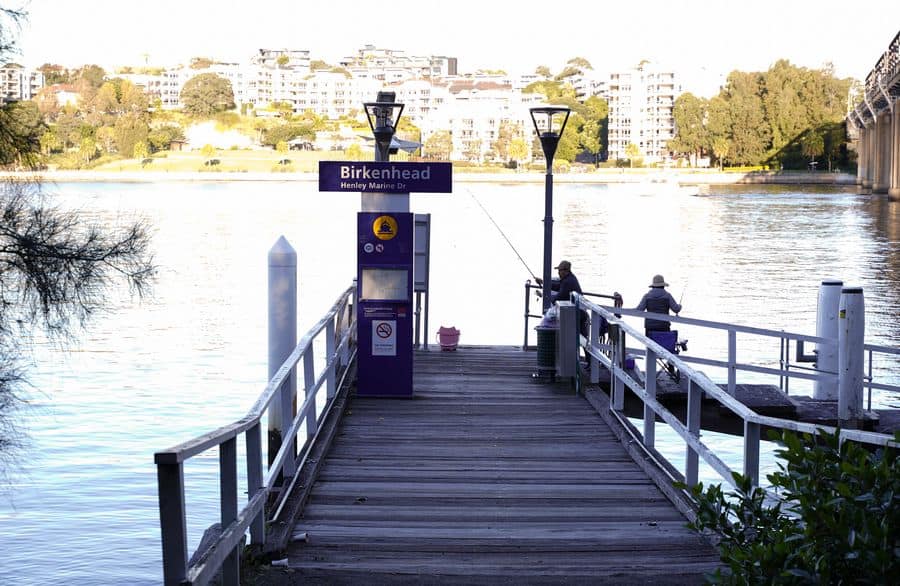 Rules And Regulations Surrounding Fishing In NSW
When fishing in NSW, there are several rules regarding what is permitted and restricted. Below you will find some of the most common rules and regulations in NSW.
What's Permitted When Fishing In NSW
There are many rules about what is permitted when it comes to the gear you have while fishing. This includes the rods and lines you use. Depending on where you are fishing, you may be allowed a certain number of rods, hand lines, and hooks per line.
For example, when fishing in a general trout dam, you are permitted a maximum of two lines (or rods) and two to three hooks per line.
Regarding the gear you have with you, there are rules regarding how many nets you may have and how long you can leave them set. You cannot have more than five pyramid nets, and they may not be set for more than 24 hours.
You can use the tables here

for a complete list of permitted rods, lines, and gear.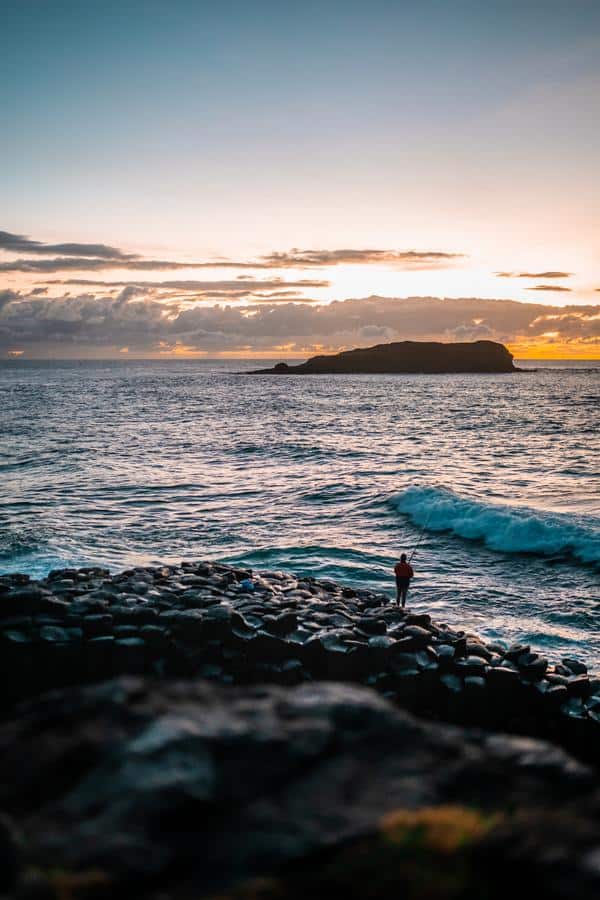 Prohibited Actions When Fishing In NSW
You need to be aware of any prohibited actions and gear items when fishing in NSW. First and most importantly, it is illegal to take any protected or threatened species. You also cannot keep any prohibited size fish. Any fish that are too small to keep, you must throw back into the water.
Another necessary regulation is that you may not store fish over their bag limit. Finally, it is essential to know that you cannot sell any fish you catch when recreational fishing.
You must be aware of all the rules and regulations before going fishing in NSW. For a complete list of rules and regulations, read here

.
Conclusion
Fishing in NSW is possible and welcomed without a license. However, it is crucial to remember that you must pay your recreational fishing fee. You need to have the receipt on you when you are fishing.
Once you have paid your fee and read up on the rules and regulations to follow while fishing, you will be ready to explore all the fantastic fishing that NSW offers.
Resource Links To Products We Use And Recommend
More Pages On Other Areas