For Whalesong Cruises, Whale & Dolphin Watching is part of life & the sheltered waters between World Heritage-listed Fraser Island & the mainland, provide the best place in Australia to experience a Humpback Whale, a close encounter like no other.
Children have been brought up on board the boat with parents who are passionate about providing the best they can for their guests.
Fraser Island not only provides a lovely backdrop for guests but for whale-watchers and whales alike, a welcome break from the ocean swells that are encountered elsewhere on Australia's East Coast.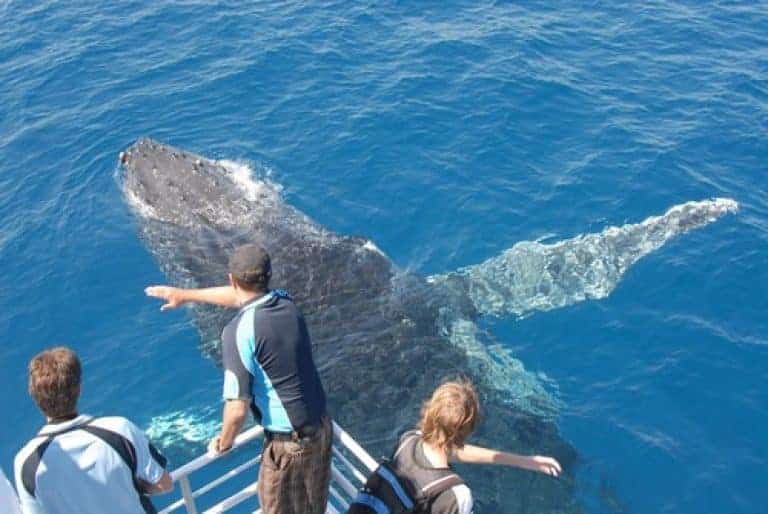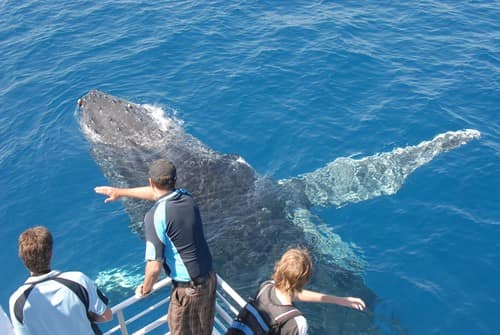 We can honestly say that the whales, purposely venture into the calm Bay waters to rest and relax & interact with the boats (& the people) & then stay with us for 1 to 5 days.
Choosing to visit the Bay for centuries & with records showing humpback whales interacting with boats here for over 25 years, means the whales are at ease & regularly come within meters of our boat.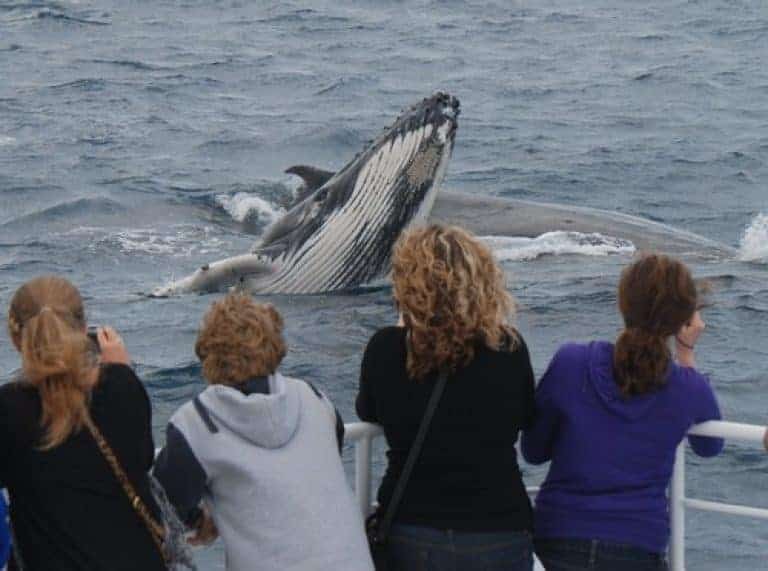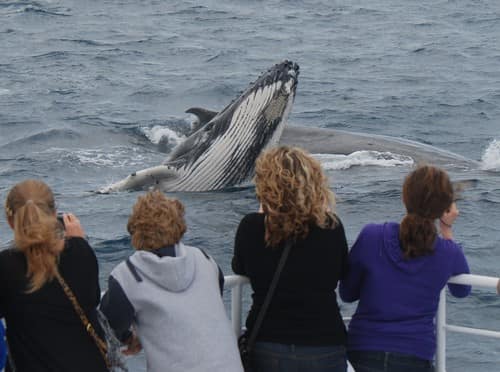 This exclusive up close & personal viewing is available for a limited time each year, from late July to 31st October.
For the rest of the year, these pristine waterways provide a perfect setting for a Dolphin or Sunset Cruise.
Types of wildlife we can &; have observed includes up to 4 varieties of Dolphin, Turtles, Fish & BirdLife, the shy endangered Dugong or Sea Cow & in one year we saw 5 different species of Whales.
The brand new M.V. Whalesong was built to be environmentally friendly, low carbon impact & was designed to allow guests to cruise in comfort.
Minimizing our impact on the environment is extremely important.
Enclosed & open-air viewing on two levels, a water level viewing area, & extra-wide, walk-around decks, provide the ultimate in extra viewing & seating space.
So all guests have excellent vantage points for viewing a wide variety of wildlife or just sitting back & enjoy the sunset.
Other Features include:
Guaranteed Whale or Dolphin Sightings.
Stabilizing Tanks for the smoothest ride.
Full wheelchair facilities.
Vegetarian and special dietary requirements are catered for on request.
Underwater listening when conditions permit.
Low passenger numbers, (Maximum 60 & average 25 to 45)
Expert commentary & interpretation.
Passionate crew, who love what they do.
Local & National Award Winners.
Quality Catering on all cruises.
Fully licensed.
Hotel pickup & drop off available within Hervey Bay.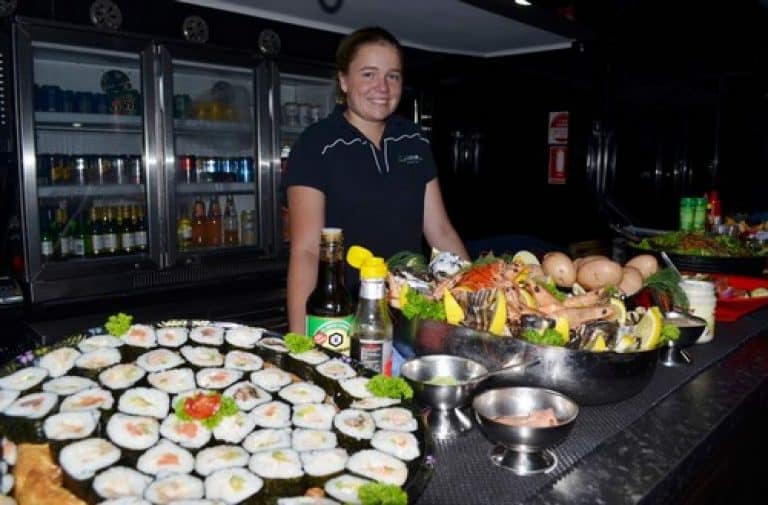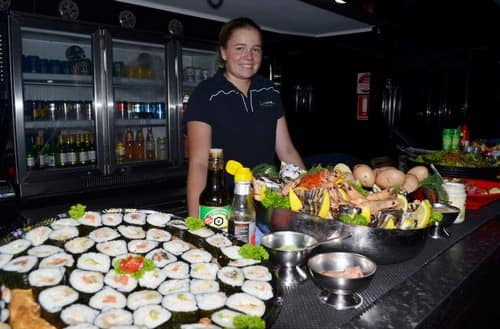 Tour and Booking Info
MORNING TOUR: 8 AM – 12 PM
AFTERNOON TOUR- 1 PM – 5 PM
MAXIMUM PASSENGERS: 60
To book your trip aboard the Whalesong
please contact us at:
Freecall: 1800 689 610 (within Australia)
Phone: (07) 4125 6222
International Phone: +61 7 4125 6222
Fax: (07) 4125 6233
International Fax: +61 7 4125 6233
Whalesong Cruises brings you the very best in Whale Watching from July, right through to November.

Your enjoyable tour with the friendly and professional crew on board Whalesong Cruises
will leave you with many memories to share for a long time to come.
If you decide to contact us
Please let us know you found us on Discover Hervey Bay
Resource Links To Products We Use And Recommend
More Pages On Whales