Tasmania's cool, clean waters and rocky reefs make it the perfect habitat for lobsters. These tasty, sought-after crustaceans are a popular choice for seafood lovers, and their delicate, sweet flavour is perfect for summer dining.
While lobster fishing is a popular pastime in Tasmania, there are a few things you need to know before heading out on your lobster-hunting adventure.
To catch lobster in Tasmania, you need a recreational fishing licence, which you can purchase online from the Department of Natural Resources and Environment Tasmania (DNRET). There is a daily bag limit, and you can only catch lobster with pots, rings, caufs, diving, or by hand.
This article will cover everything you need to know about catching lobster in Tasmania, from the recommended gear, bag, and size limits, to the fishing season and best locations.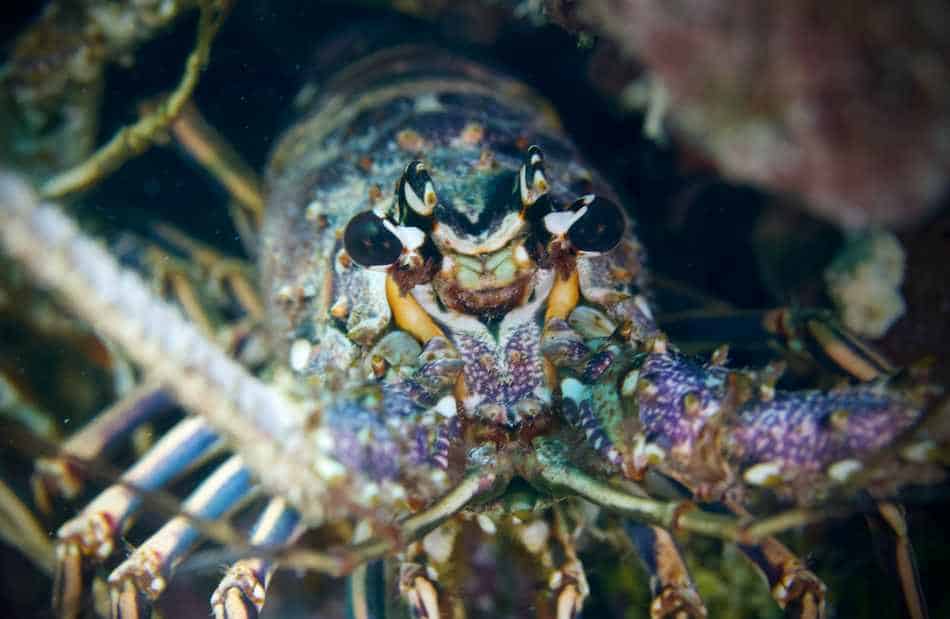 What You Need To Know Before Fishing For Lobsters In Tasmania
Proper preparation is key to any fishing trip, and lobster hunting is no exception. Lobster fishing in Tasmania is regulated by the Department of Natural Resources and Environment in Tasmania (DNRET), so it's essential to familiarise yourself with the rules and regulations before heading out. 
1. Fishing Licences And Rules
Lobsters are a protected species in Tasmania. Due to their dwindling numbers, a recreational fishing licence is required to fish lobster. You must be ten years or older to apply for a licence, which you can purchase online from the DNRET website

. 
There are three types of licences for catching lobsters in Tasmania:
Rock lobster pot licence – allows you to use a pot when fishing for lobster.
Rock lobster ring licence – allows you to use up to four rings when fishing for lobster.
Rock lobster dive licence – allows you to catch lobster using your hands.
A special rock lobster costs $49.50 and is valid for one year from the date of purchase. You must always have your licence when fishing for lobster and produce it upon request by an authorised officer.
2. Lobster Bag And Possession Limits
To protect Tasmania's lobster population, is a daily bag limit of five lobsters per person, with a maximum possession limit of ten per boat. This limit applies to both lobster pots and rings and those caught by hand or while diving. 
The bag and possession limits

vary depending on the fishing region, so check the regulations before heading out. For instance, in the Eastern region, the bag limit is 2 with a possession limit of 4 and a maximum boat limit of 10, while the Western region has a bag limit of 5, a possession limit of 10, and a boat limit of 25.
3. Size Limits For Lobster Fishing In Tasmania
There is also a minimum size limit

for lobsters, determined by the carapace (body) length. This measurement

is taken from the rear of the eye socket to the midpoint of the first abdominal seam. The size limit also varies depending on the fishing region.
North West Zone (Female 120 mm, Male 110 mm)
Other waters (Female 105 mm, Male 110 mm)
You must immediately return any lobster below the minimum size limit to the water. If you are caught with undersized lobster, you may be fined or have your licence suspended.
4. Tasmania Fishing Gear Restrictions
Due to the delicate nature of the lobster population, there are certain fishing gear

restrictions to minimise the impact on the environment. When fishing for lobster, you can only use pots, rings, caufs, diving, or your bare hands. Spearfishing, nets, hooks, and traps are not allowed.
Pots: Its base should be no larger than 1250 mm x 1250 mm and no more than 750 mm high. There shouldn't be any obstruction in the opening, and the hole in the middle should be enough to allow a 200 mm diameter buoy through.
Rings: A maximum of four rings can be used when fishing for lobster. They should be a single hoop not exceeding 1 metre (3.28 feet) in diameter and must be marked with a licence number.
Caufs: Should be marked with the user's licence number and a yellow buoy. You can only use one cauf when fishing for lobster.
Diving: You can catch lobster by snorkelling or scuba diving using a gloved hand.
5. Fishing Season In Tasmania
Lobster fishing in Tasmania is only allowed during the open season

. This varies depending on the zone but is generally from November to April. During this time, lobsters are in large numbers and are more active, making them easier to catch.  
You can catch lobsters seven days a week during the open season. The DNRET updates the fishing season dates every year, so check the website for the most up-to-date information. They may also close the fisheries during spawning to protect the breeding stock.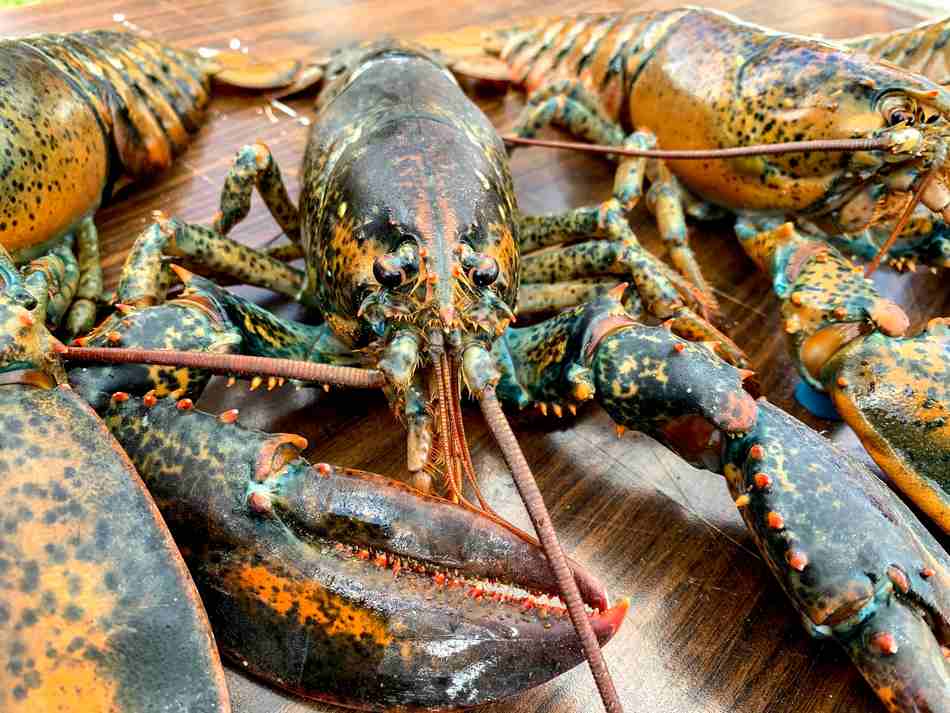 Best Spots To Catch Lobster In Tasmania
Tasmania is blessed with an abundance of lobsters. But, of course, some spots are better than others. Lobster fishing spots in Tasmania are divided into the Eastern and Western regions.
Eastern region – comprises all State fishing waters east of a line from Point Sorell to the southern tip of Whale Head. It includes the East Coast Stock Rebuilding Zone (ECSRZ). These are waters between Tasman Head and Eddystone Point.
Western region – all State fishing waters and islands west of Point Sorell and Whale Head.
Tips For Catching Lobsters In Tasmania
Nothing is as exhilarating as finally landing that big catch. But, of course, it takes skill and a bit of preparation to increase your chances of success. Here are a few tips to help you catch lobster in Tasmania:
Use the right gear. This includes having the right pots, rings, caufs, and buoys. Make sure they are all marked with your licence number.
Check the weather forecast. You don't want to be caught in bad weather out in the open water.
Follow the rules and regulations to avoid fines, penalties, and licence revocation. Ensure you know the closed areas, fishing season, and bag limits.
Choose the right spot. Some areas are better than others for lobster fishing. Do your research and ask around for the best spots in the region you plan to fish in.
Be patient. Lobster fishing takes time, skill, and a bit of luck. Don't get discouraged if you don't catch anything on your first try.
Final Thoughts
Catching lobster in Tasmania is a fun and rewarding experience. They make a tasty meal and are a valuable commodity. However, there are rules and regulations to protect the lobster population. Be sure to familiarise yourself with these before heading out.
By following the tips above, you're sure to have a successful lobster-fishing trip in Tasmania.
Resource Links To Products We Use And Recommend
More Pages On Fishing
link to Are There Stonefish In Hervey Bay?
The stonefish, scientifically known as Synanceia, is renowned for its incredible camouflage and potent venom. It is often considered one of the most venomous fish in the world. This venomous...
link to 9 Best Baits For Australian Salmon
Loved for their delicious, oily flesh, Australian salmon are a prized catch for many anglers. And while they can be caught using various techniques, baits are often the most effective. But which...