Victoria provides a myriad of locations for fishing

, as well as fish species you can catch. But knowing that there are so many fishing options in Victoria is one thing. Knowing where to find fish in The Garden State is another.
You can know where the fish are biting in Victoria via the Fishbrain App. This app is available for Android and iPhone and helps you keep a live update on catches, including where and when they happen. Alternatively, you can visit Victoria's most popular fishing spots.
Let's talk more about the Fishbrain App

and other ways to find out the best places to fish in Victoria.
How Does The Fishbrain App Work?
The Fishbrain app works by connecting people from all over the world who enjoy fishing and want to share their information and expertise. Through the app, you can learn about the best places to fish and even meet other people who fish in similar areas.
This app works by tracking the location and activity of fishers, showing real-time updates of the types of fish caught in different locations. To get started, all you have to do is download the app for iOS or Android and enter your location. From there, the app will show you the best places to fish nearby.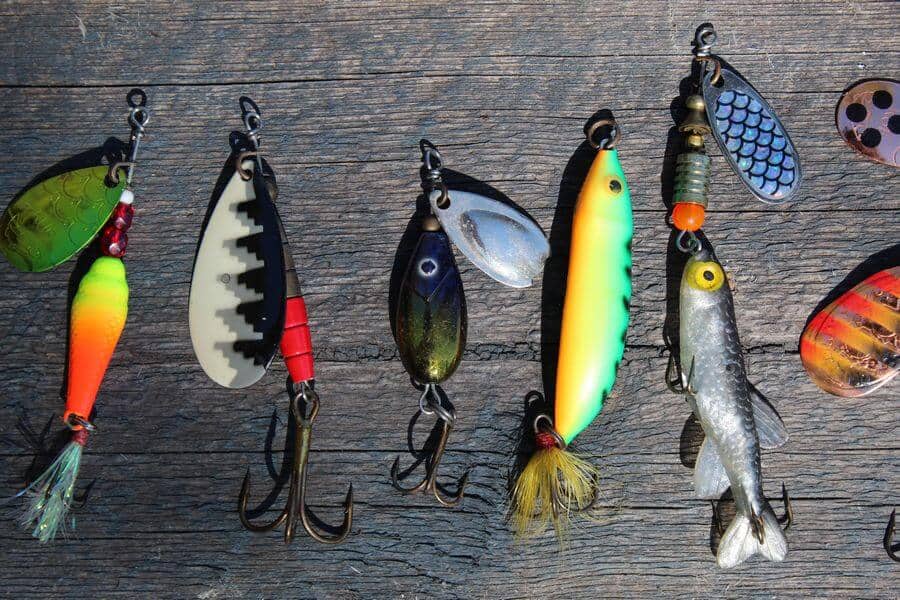 With more than 14 million users

, this app can help you figure out where the fish are biting in Victoria and worldwide. You can use maps that show every body of water in Victoria, as well as other information you need before heading out on your next fishing trip. 
Also, you can connect with other anglers using this app. The app allows you to track what you caught that day and let other people know how much success you've had too.
There are a few downsides to the app, though. Like many mobile apps, it crashes now and then. There's also no guarantee that all of the information you get through the app is 100% accurate, as the data is mostly user-generated and doesn't have a fact-checking mechanism in place. 
For the most part, though, Fishbrain is a decent source of information on the best spots to fish in Victoria and similar places. If you're willing to double-check what you're seeing on the app, you shouldn't have too many problems with inaccurate information.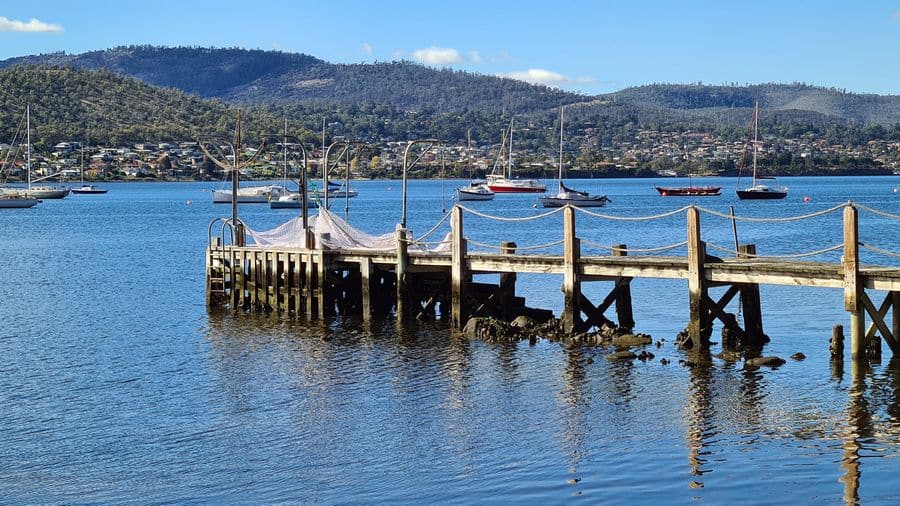 Where Are Some Common Places To Fish In Victoria?
Some common places to fish in Victoria include Albert Park Lake, Camperdown, Warrnambool, Eildon, and Devilbend Reservoir. Although there are many places to choose from, these are some of the most popular choices.
Let's talk about what you can expect when fishing in the above locations to help you choose the right one for your next fishing venture. 
Albert Park Lake
Rainbow trout and golden perch are some of the most common species of fish found here, though you can expect to catch many other types of fish. If you want to have the most luck with your catch in this area, it's best to go around 6 AM.
However, you can still enjoy a great day of fishing at the lake no matter which part you visit. Keep in mind that fish in this area are more active when the weather is warmer. For example, you'll often see carp jumping out of the water between September and November. 
Camperdown
Another great fishing location in Victoria is Camperdown. You'll find lakes with dark volcanic sand due to the area's volcanic history. If you want to catch Atlantic salmon, rainbow trout, and brown trout, you can easily find them at Camperdown.
Besides fishing, Camperdown is also a great place to bring the family for other adventures. It has a wide variety of fun activities like water skiing, swimming, and picnicking. So even if you don't find the type or amount of fish you want, you're at least guaranteed a good time with your loved ones. 
Warrnambool
At Warrnambool, you can fish at the local bay or river. Expect to catch kingfish, snapper, barracuda, shark, and salmon. The best time to fish in Warrnambool is usually in the morning, though you can also expect plenty of biting throughout the day.
There are other things you can do on your trip to Warrnambool, like visiting botanical gardens and art galleries. Warrnambool is pretty big, so you may want to take a couple of days to get to know the area before you attempt to fish there.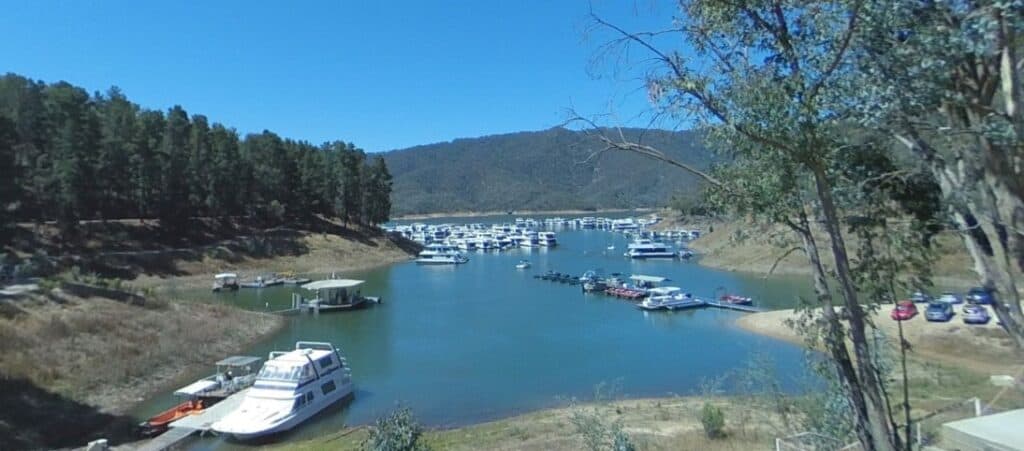 Eildon
Lake Eildon is a great spot for catching rainbow and brown trout. You can also catch redfin in the lake. Water levels used to be low at Lake Eildon, but since the water level has significantly improved over the last ten years, it's much better for fishing. The best time to fish at Lake Eildon is in the morning.
I should add that Lake Eildon is a great place to relax and fish for long periods. The lake's shoreline spans around 515 kilometres (311 miles)

and plays an important role in the irrigation of Victoria. That being the case, there's plenty of available space for fishing around the area. 
Devilbend Reservoir
Devilbend Reservoir is a recently upgraded location. Parks Victoria added $1.6 million worth of upgrades, making it one of the top places to fish in Victoria. This area has plenty of trout, redfin, and estuary perch. There are also plenty of picnic areas nearby. So, if you want to bring your family fishing with you, this is one of the best places to be. 
Don't let the fact that it's new put you off. Victorian Fisheries have stocked this site well with fish of various sizes and species

such as rainbow and brown trout. So, you won't have to wait long for something to start nibbling.
Final Thoughts
Overall, the Fishbrain app is the fastest way to find the best places in Victoria for fishing, but it's certainly not the only way. You can also check out one of the five places above if you want a guaranteed good spot for fishing. So, don't be afraid to venture out and find new fishing spots in Victoria. 
Resource Links To Products We Use And Recommend
More Pages On Fishing
link to Jetties In Hervey Bay
These small jetties provide opportunities for various recreational activities, such as fishing, photography, and taking leisurely strolls to enjoy the bay's natural beauty. They are also great places...
link to Mini Golf Hervey Bay
Just opened on August the 25th 2023 in Hervey Bay is the new Golfing attraction offering 18 holes of fun for all ages! They offer the locals something new to do in Hervey Bay! Mini Golf Hervey Bay...