Exploring different lodging options before a vacation or holiday is an essential part of planning a great experience. Places like Queensland, Australia, specifically in the Hervey Bay area are home to some interesting accommodation selections.
One of the most desired lodging options in Australia is tourist parks or caravan parks. These parks are meant for campers, caravans, tents, etc and are often situated near beautiful beaches.
Beachfront Tourist Parks
Beachfront tourist parks are an excellent way for those on holiday or vacation to really enjoy the perks of the outdoors while also being close to the beach area.
This tourist park in Torquay is off Torquay Beach, a beach favoured by fishing enthusiasts. Those staying at the tourist park will find great pleasure in fishing at the beach just steps away from their campers or caravans.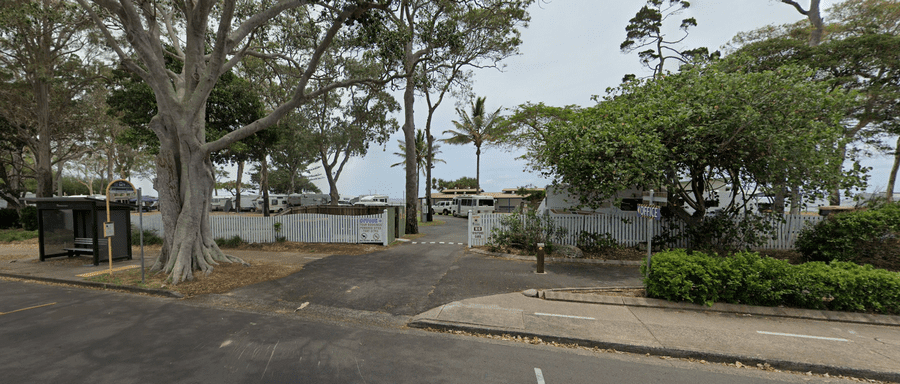 Description
This tourist park is perfectly between the beachfront foreshore and the esplanade which is an iconic part of Hervey Bay.
Those staying at the park can enjoy views of the ocean while also having direct access to local businesses and the esplanade, which is an adventure in itself.
Moreover, the park has a perfect spacing of its slabs, making it comfortable for a busy season.
Popular Facilities
Camp kitchen and bbq areas – Nothing completes a stay at a caravan park like some fresh food cooked on a bbq or in a camp kitchen.
Laundry facilities – Those who want to stay for an extended period, a week or more, will find access to laundry facilities more than wonderful.
These two facilities are the major attraction for the Torquay Tourist Park, aside from the surroundings.

Rating
Tourist parks, or caravan parks, are not rated in similar ways like hotels, resorts, or apartment accommodation. This is primarily because they are areas for guests to bring their own caravans, tents, or campers.
While some tourist parks do have cabin amenities, this park isn't one of them. Due to this park not having the traditional rating for accommodations, their guest ratings are of extreme importance.
On Google, users rate this tourist park 4.3 stars out of 5 stars with about 130 reviews. These reviews mostly reflect friendly managers and staff at the site as well as being close to the beach.
Room Types
Tourist parks do not have rooms (unless they have cabins) and generally only have powered and unpowered slab sites. For this location in Torquay, they have the powered and unpowered site, both on the beachfront and further away from the beach.
This option gives guests a little bit of customisation when it comes to picking the slab they want for their trip!
A powered beachfront site will run about $53/day and $315/week while a non-beachfront powered site will run $44/day or $267/week. Unpowered beachfront sites run approximately $37/day and $219/week. These prices really make staying at the tourist park quite affordable for almost any budget.

Surroundings and Local Area
The address and contact information for the Torquay Beachfront Tourist Park is as follows:
367a Esplanade
Torquay, QLD 4655
Phone 07 4125 1578
While fishing is a wonderful way to spend time at the beach in Torquay, there are some other notable places to visit while at this tourist park.
The Hervey Bay Sailing Club is nearby for those who enjoy sailing. There's also Nielsen's Park which lines Torquay Beach and is a great place to walk.
Standup Paddle Boarding is another favoured activity along the Torquay Beach area. Other options obviously include booking tours of the famous Fraser Island or whale-watching (primarily after July).
Facilities (Other than the popular ones!)
Access for disabled persons
Dump points with amenities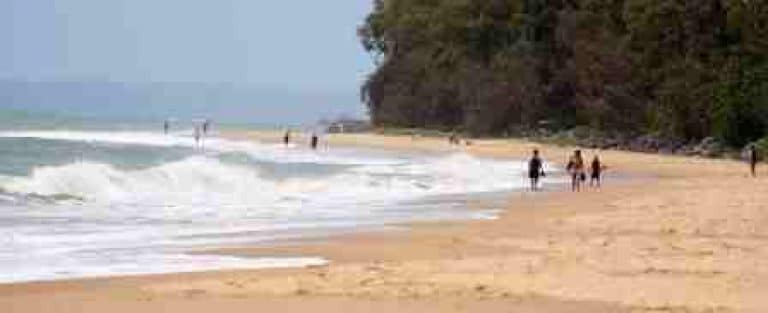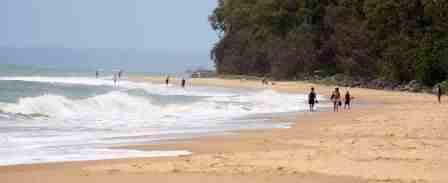 Check-In and Check-Out Times
The Torquay Beachfront Tourist Park has a check-in time of 12 pm and a check-out time of 10 am. They do offer daily reception for guests during the hours of 7:30 am and 6 pm.
Whether someone is headed to Hervey Bay for the whales, gorgeous islands, or even the Great Barrier Reef, there are plenty of places to consider for accommodation.
Tourist parks are one of the best ways to truly experience Australia's favourite way to stay near the beach. Tourist parks are great for families or travelling couples who want that perfect blend of access to town and access to nature!


Resource Links To Products We Use And Recommend
More Recommendations For Accommodation
link to Discovery Parks Fraser Street Hervey Bay
On the Fraser Coast, Hervey Bay is an oasis of the best natural world the area has to offer. Just across the way from Fraser Island, you will also find beautiful botanical gardens, a stunning...
link to Caravan Parks Hervey Bay
One of the most iconic ways to experience Australia is by experiencing its beautiful natural surroundings. Because the country offers an abundance of stunning landscapes from coast to coast, caravan...