Squid fishing, also known as squidding, is increasing in popularity worldwide. Originating in Japan, this hobby is fast becoming a favourite among anglers in Australia. Western Australia, with its famous Cockburn Sound inlet, has become one of the most common squid fishing spots in the entire country.
Here are the 6 best places to go squid fishing in Cockburn Sound:
Parmelia Bank
Garden Island
Carnac Island
Mangles Bay
Fremantle
Woodman Point
In the rest of this article, I will explain more about these places. I'll cover what makes them the ideal habitats for squid, and how to catch squid in these areas.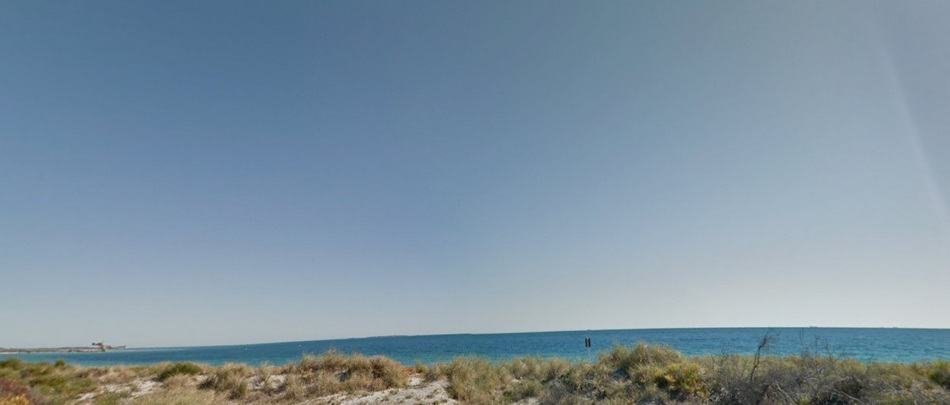 1. Parmelia Bank
Parmelia Bank is a sandbank off Fremantle, Western Australia (WA). This spot features a lot of undisturbed sand with a smattering of rocks and reefs, making it the perfect environment for squids.
Squids tend to thrive in seagrass beds, sandy banks, and shallow waters. As a result, they're often found in abundance in and around Parmelia Bank, which has the perfect environment.
This spot is also extremely popular among anglers looking to catch other kinds of fish. Some of the most common species found here include the Australian salmon, squid, whiting, and snapper.
Parmelia Bank is located within the outer boundaries of Fremantle Harbour, towards the southern edge. It runs between Woodman Point almost to Carnac Island.
To fish near Parmelia Bank, you can take a boat out into the waters and drop your anchor from there. Large squid species are commonly found in the area, along with other fish species and octopuses.

2. Garden Island
Garden Island, which encloses Cockburn Sound, is a 10 km (6 miles) long island home to many fish, octopuses, and squid. Some of the most common fish species found here are squid, herring, snappers, and much more.
Located towards the western end of Cockburn Sound, enclosing the inlet from the Indian Ocean, Garden Island is accessible in part via private boat. Because Garden Island is a Navy base, most of the island is not open to the public.
Before you go, it's always best to speak to someone from the area about the best way to get there and the best places near the island to fish.
The eastern side of Garden Island features many rocky structures and reefs, with sandy beds and seagrass. The relatively warm water temperatures in this area also make it ideal for squid to thrive.
The West Australia Government has strict rules about the kind of fishing gear allowed. I've listed the equipment you can use below.
Rods, lines, and hooks
Rock lobster pots
Spearfishing (this is usually allowed in ocean waters but banned in inland waters)
Any gear apart from those mentioned above is illegal in West Australia. You can visit the Western Australia Recreational Fishing Rules

webpage for more information.
Because of the rapid life-cycle and proliferation of squids, there is no ban on squid fishing in the area. However, according to the Western Australia Government, there is a daily bag limit of 15 squids and octopuses combined.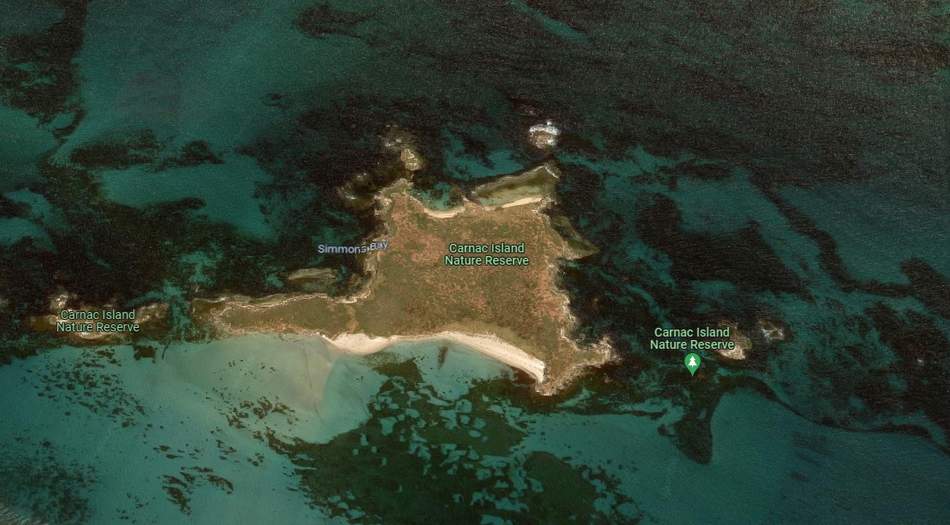 3. Carnac Island
Carnac Island is a much smaller island compared to Garden Island. It lies around 10km (6.2 miles) away from Fremantle, just a short boat ride away.
The only way to access this scenic limestone island is by boat. The island also features multiple other animals like sea lions, tiger snakes, and multiple bird species. Visitors to the island are expected to remain on the beach, within sight of the tour guide, for their own safety.
Many guided tours are available to Carnac Island, with fun, family-friendly activities like snorkelling, fishing, and swimming open to visitors.
Fishing is allowed on Carnac Island; however, all visitors are advised to keep an eye out for sea lions while fishing. Although the sea lions in Carnac Island tend to keep to themselves, they might feel threatened if you get too close.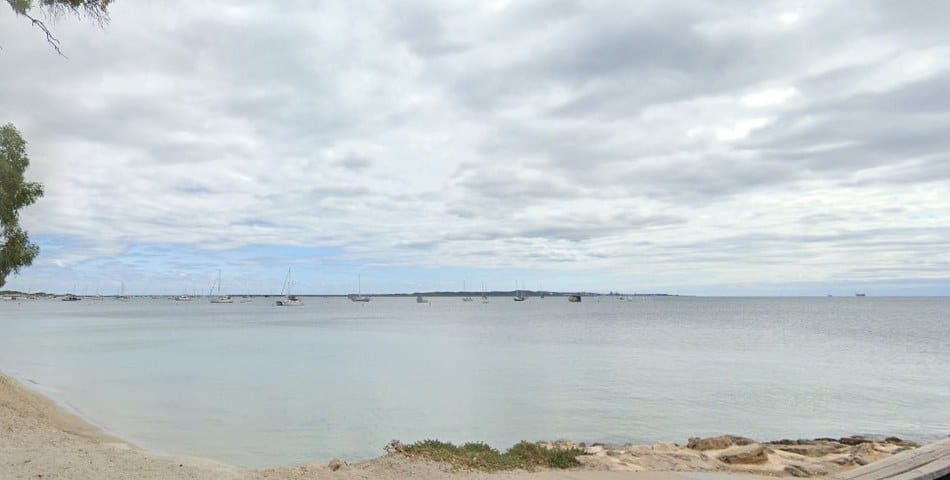 4. Mangles Bay
Mangles Bay, located in Cockburn Sound, is a bay on the coast of Rockingham. This spot features lots of seagrass beds, sandy areas, and small rock formations further out in the sea, making it the perfect nesting ground for squid.
There are two main parts to Mangles Bay:
The shallower seagrass meadows.
The Mangles Bay deep basin is a deeper area further out towards the north.
The shallow areas closer to the beach are better for squid fishing. While you're unlikely to find squid right next to the beach because of the rolling and crashing waves, there's plenty available slightly further out. You're more likely to find squid where the water becomes calmer, and the seabed is likely to be undisturbed.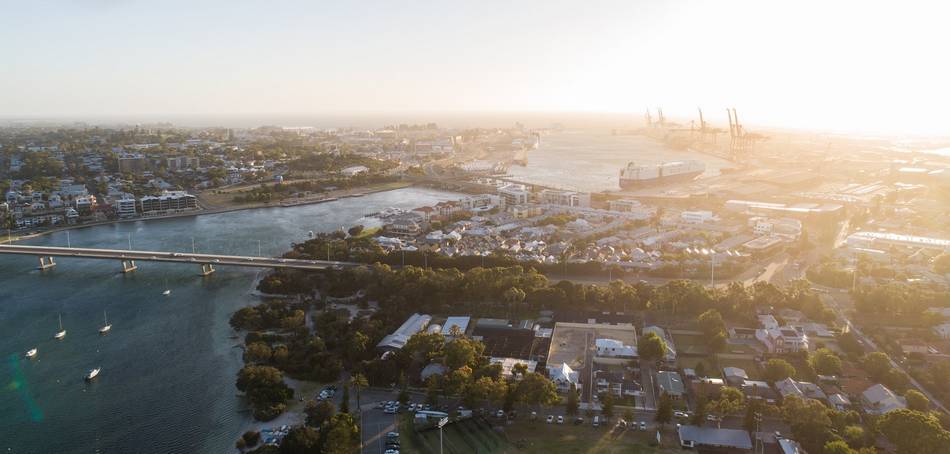 5. Fremantle
Further north from Parmelia Bank is the town of Fremantle. This town also has plenty of squid-rich spots just a few minutes away from the coastline.
Fremantle's coastline features rocky reefs, sandy floors, and seagrass meadows. These reefs and seagrass meadows

are the ideal hiding spots for squid.
To go squid fishing in Fremantle, you can simply charter a boat. Any area off the coast of Fremantle is theoretically a good spot for squid fishing, but you're going to want to look for a somewhat dark, rocky place with plenty of seagrasses to provide cover for the squid.
Squids generally prefer dark areas with plenty of places to hide in. They also tend to like deeper waters, so you may find them closer to the shore during high tide. For a truly exciting adventure, you can look into whether you're allowed to fish after dark since that's when squids come out to feed.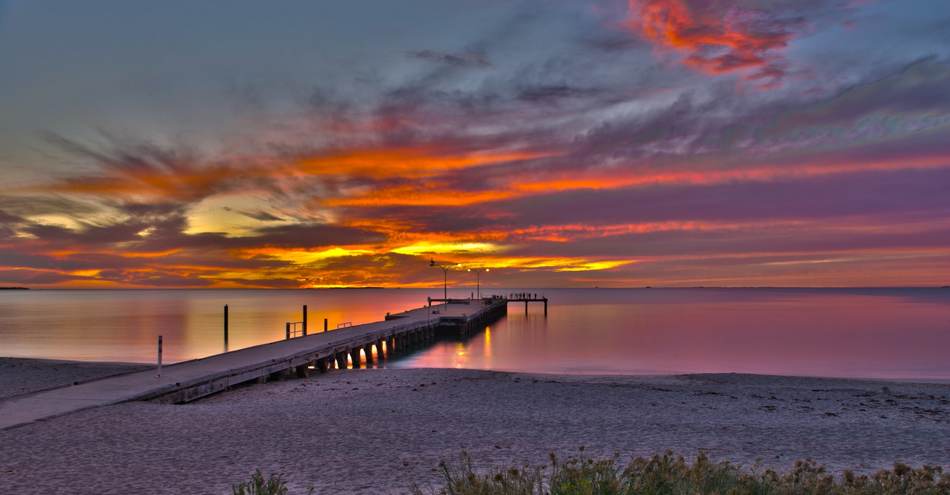 6. Woodman Point
The last spot on this list is Woodman Point. Woodman Point Fishing Harbour is great for boat and land-based fishing. This place is great for catching flathead, salmon, herring, whiting, and squid.
The weed beds off Woodman Point are the ideal habitats for squid. You could use fresh baits or plastic lures to grab a few squids for yourself. Like any other part of West Australia, squid fishing is allowed due to their high rate of reproduction.
The bag limits per person are a maximum of 15 squid and octopuses combined, while boat limits are 30 squid and octopuses combined.
To go squid fishing in Woodman Point, you can charter a boat to take you offshore. Try to find dark spots with a lot of weeds, as those are the areas where squids tend to hide.
Resource Links To Products We Use And Recommend
More Pages On Fishing
link to Are There Stonefish In Hervey Bay?
Stonefish are known to inhabit various coastal regions around the world, and Hervey Bay in Australia has had a few encounters over the years with the dreaded stonefish. Hervey Bay offers a diverse...
link to 9 Best Baits For Australian Salmon
Loved for their delicious, oily flesh, Australian salmon are a prized catch for many anglers. And while they can be caught using various techniques, baits are often the most effective. But which...