Are you tired of your regular vacation plans? Are you planning to do something exciting this time? Then it's time for a different kind of vacation! Gothic Vacation not only satisfies your Halloween spirit but also allows you to experience the less explored places.
To enjoy a gothic vacation to the fullest, try dressing up in gothic attire, putting on gothic makeup and accessorize with gothic-inspired jewelry pieces. Visit some famous Gothic places like Transylvania in Romania and Les Catacombes in France.
Gothic vacation gives you a break from your regular trips to the beach and mountains. You can break the monotony by planning a different journey this time. Search for astonishing destinations, and get an experience that you will never forget.
Ways To Let Your Inner Goth Out For A Gothic Vacation
When on a gothic vacation, you may want to also ensure you look the part! Here is a video that can help you get inspired followed by some great tips on how you can do that:
Main Video Takeaways & More:
What Is Gothic Clothing?
Gone are the days when only black signified a gothic look. There are numerous other dark-colored clothes now with gothic prints on them such as skeletons and cobwebs.
Pick out skinny jeans, oversized t-shirts, long skirts and black hats or hoods. Ones that are styled with metal accessories, mesh materials and layers are usually the best ones! You can also accessorize simple dark clothes yourself with various gothic style belts, studs, or corsets to gothify your look.
Find Gothic Accessories
Look out for gothic jewelry with skulls, bats, and medieval gothic patterns. Steel bracelets, rings with large gems, jewelry with crystals and chokers are your go-to!
Try to buy a chain for a necklace and ring, which you can attach and detach gothic accessories onto. For a more goth look, you can consider wearing piercings too. Shop for fake piercings in jewelry stores or online.
Customize Your Attire
For example, rather than boring bags, you can add gothic-themed charms and keychains to match the occasion. You could go for backpacks that have skulls, bats and other gothic-themed creatures printed on them. Alternatively, you can DIY them yourself!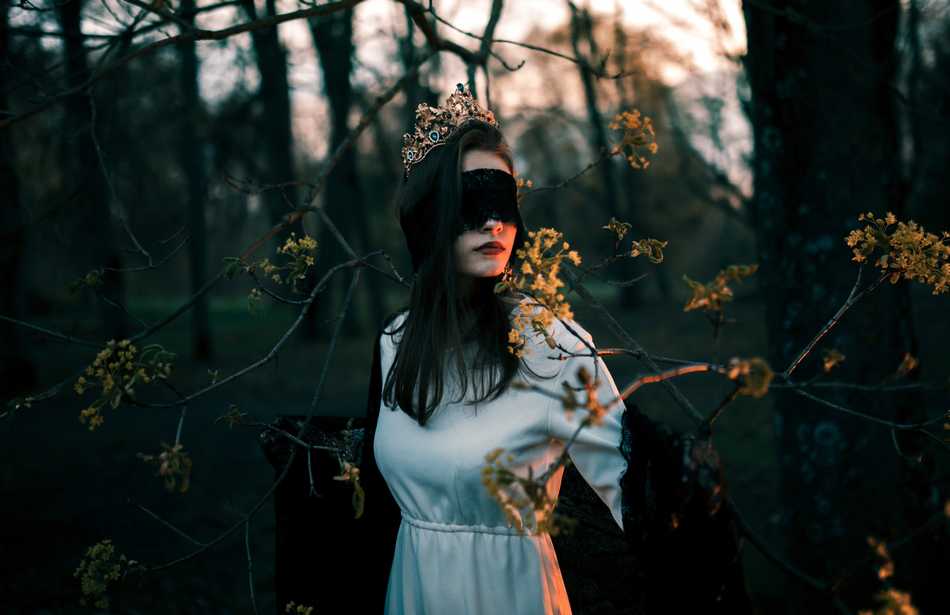 Wear Gothic Makeup
Goths are well known for their unique and heavy makeup looks, so you may need to consider learning how to do gothic makeup!
Gothic makeup tips:
Black eye shadow or eyeliner is a must!
Black or red lipstick helps give the goths a dramatic look…
Cat-shaped eyeliner is present in many gothic makeup looks.
If you're feeling brave, you could draw patterns on your face such as black tears or KISS-inspired eye makeup…
If very dark colors aren't for you, check out the pastel goth style!
Gothic Hair Style
Most goths tend to go for dark hair that is usually straightened. You can also see that many gothic hairstyles can be dramatic updos inspired by Victorian times. Explore some hairstyles that you may want to try for your gothic look!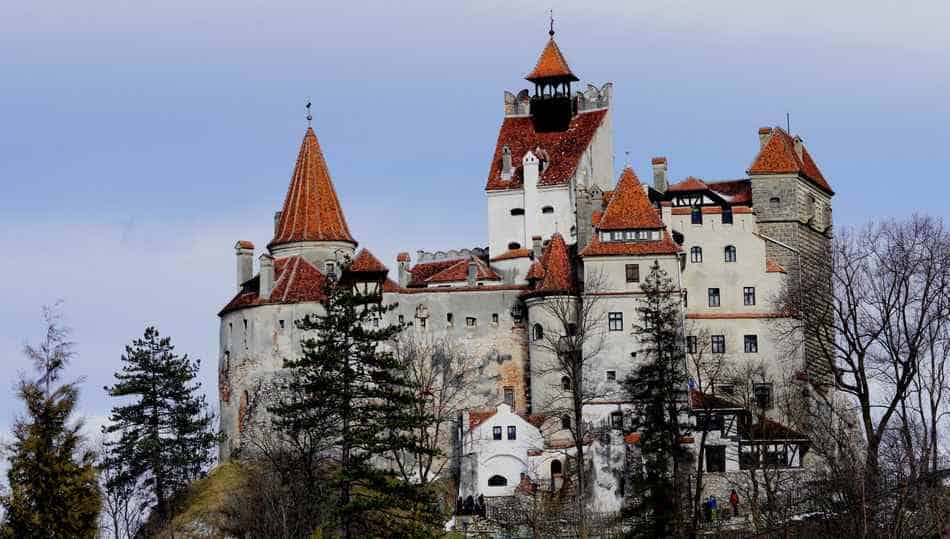 5 Best Gothic Places To Visit
Here is a list of some of the best gothic places that you can travel to.
Transylvania, Romania
Transylvania's famous legend of Count Dracula makes it one of the best gothic places to visit. Count Dracula, also known as Vlad III Dracul, is said to have lived in Bran Castle in Transylvania. Some places that you can visit in Transylvania other than Bran Castle are:
Rasnov Citadel and Hunyad Castle
Hoia-Baciu Forest
Poenari Castle
Banffy Castle
Les Catacombes, France
If you like history as well as a bit of spookiness, The Catacombs of Paris is the ultimate gothic vacation spot for you! Under the romantic land of Paris is a cemetery housing. It is home to approximately six million skeletons. There are guided tours for this cemetery which you can sign up for.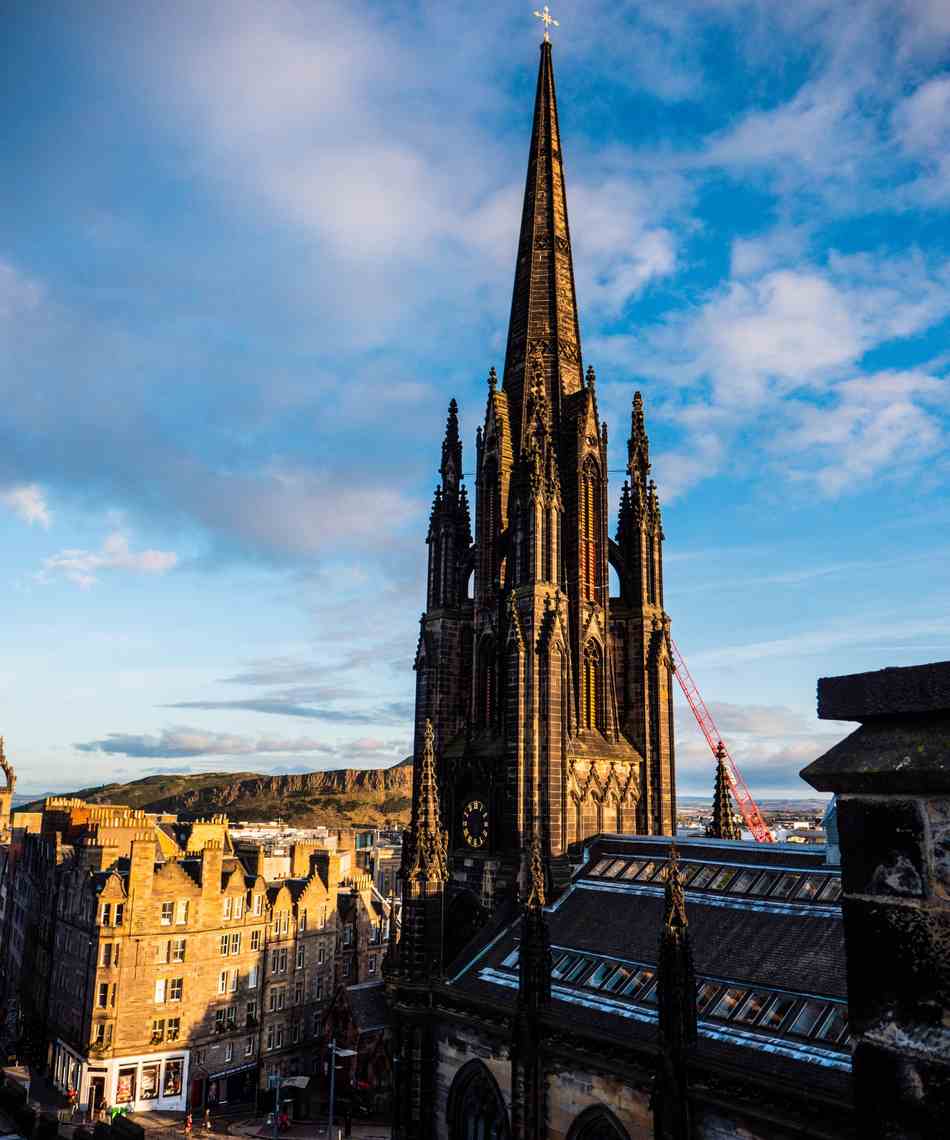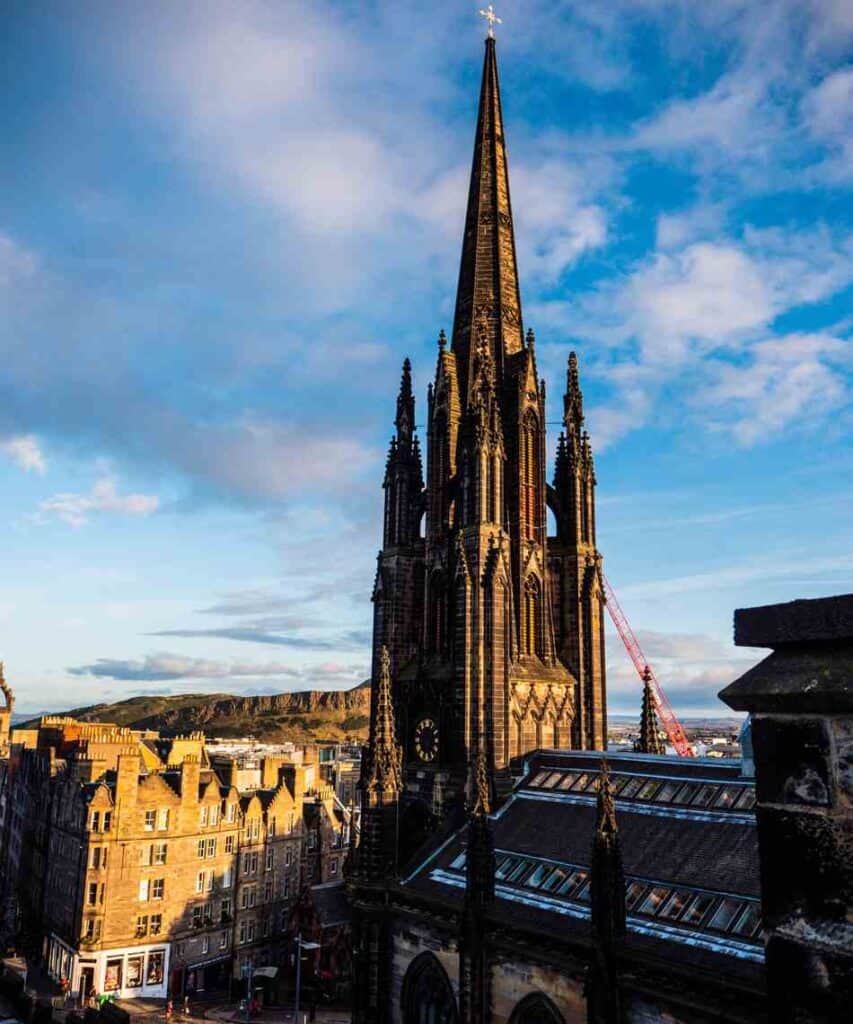 Edinburgh, Scotland
Edinburgh is famous for its gothic architecture. The famous Edinburgh Castle is a must-visit on your gothic vacation. It is said that the castle is full of tourists during the day, while at night, the spirits of the people who died in the castle visit.
While in Edinburgh, you should also visit The South Bridge Vaults, The Banshee Labyrinth, The West Bow House of Horrors, and Greyfriars Kirkyard.
New Orleans, Louisiana
You must have seen in movies and TV shows that New Orleans is the place where all the spooky things happen. Voodoo dolls, witches, fortune-tellers, and other spooky things can be found in New Orleans. It is a must-visit place for all goth-aesthetic lovers. Talk a walk through the French Quarter and listen to the legends of New Orleans.
Fengdu, China
Fengdu is also called the ghost city. It is situated at the north end of the Yangtze River. People from all over the world come to visit Fengdu. The city has many pagodas and temples. All the statues in the city are crafted in a way that makes them look real.
What Makes Gothic History Exciting
Gothic architecture evolved from Romanesque architecture and was followed by Renaissance architecture. It was common from the 12th to 16th century and was also a part of the 17th and 18th centuries. Although the two-time frames are viewed as more comprehensively part of the Middle Ages, there are striking contrasts apparent to voyagers.
Gothic styles existed in all aspects of artistic expression — music, painting, figure, and writing among them — most importantly, in design. Gothic design is characterized by the incredible basilicas and was developed by Abbot Suger (c. 1081-1151), who planned a new, excellent Cathedral of Saint-Denis to supplant the previous one.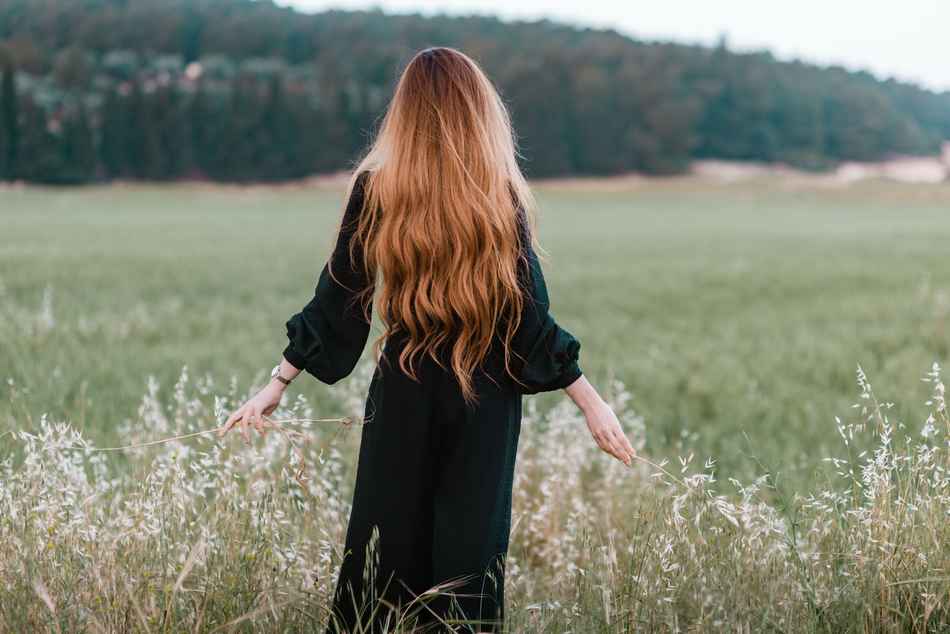 Importance Of Budgeting For A Gothic Vacation
It is imperative that you have an allocated budget while planning any vacation. Having a budget in mind allows you to plan and enjoy the best time.
Budgeting is the primary step that influences the remainder of your excursion arranging process. Decide the amount you need to spend on everything from inns and gas to trinkets and feasts. It doesn't need to be a lot of cash — there are numerous ways of arranging a reasonable get-away or staycation.
Before you start arranging the subtleties of your excursion financial plan, set the general spending plan itself.
The remainder of the get-away arranging subtleties can make sense when setting your spending plan. Remember that you need to find the harmony between feeling free during your movements and not feeling worried when you get to the real world. It's a fragile equilibrium. However, it may very well be finished.
While planning your gothic vacation, look out for any deals. You might get some that offer different activities to help you have fun on your trip. Such as dressing up to match the theme, as we have discussed above!
Look For Deals For Your Gothic Vacation
You can find sites around the web that will assist you with scoring bargains on lodgings, event congregation tickets, aircraft travel, etc. Make sure you search for deals after you set the spending plan — for two reasons.
With a budget in mind, you can easily opt for the best-suited accommodation and other necessary needs. Moreover, it will help you choose the best available deals by staying within your budget.
For example, there is a possibility that during Halloween, you would be able to find more interesting events to attend at your gothic destination. These events may have special holiday offers that you can take advantage of.
For example a promotion for a gothic bar, where if you come dressed up on Halloween, you will get a free drink!
FAQs
How To Look Gothic?
Goths tend to have dark black hair, wear dark lipsticks, and usually have piercings. Male and female goths both wear makeup to express themselves.
What Are Some Gothic Fashion Items?
You will see a resemblance to the Victorian era in gothic fashion items. Gothic fashion includes leather clothes, corsets, studs, belts, gloves, lace detailing, and velvet materials.
Final Thoughts
If you are someone who is planning on going on a gothic vacation but doesn't know how to, this is your guide and sign to plan it. Do your research and have a great time enjoying the gothic style and places. Have fun traveling!
Resource Links To Products We Use And Recommend
More Pages On Other Areas