The Amazon Rainforest

is deep and wide and can be experienced in numerous ways. In this article, you will discover the enormity and richness of the Amazon's natural beauty. Owing to the vastness of the forest, there is much to see and do, depending on the experience you want to have.
You can see the Amazon in many ways; from taking a river cruise, going on rainforest walks, flying over it in a plane, staying in lodges and choosing an experienced guide to support you in your exploration of the forest. Furthermore, there are many areas within the Amazon, you can visit in order to see all of the different wildlife and ecosystems.
Exploring the Amazon is exciting as it is so plentiful. You will see what the different areas of the tropical forest have to offer. To truly experience everything, you would want to utilize different ways of seeing it as well as visit its various locations.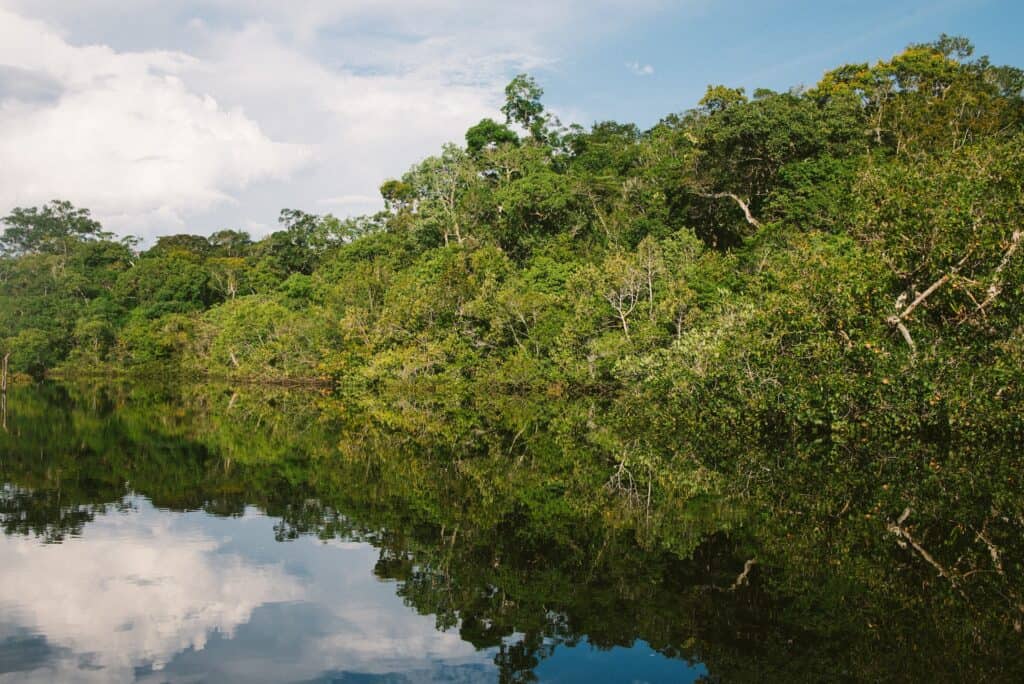 The Best Ways To See The Amazon
The Amazon, in South America, has a vast area of rainforest with a river (the Amazon river) flowing through it. The forest covers approximately 40% of the South American continent. Many travelers want to visit and explore the Amazon due to its varied wildlife, not to mention it has the biggest rainforest in the world, which is a massive attraction for tourists.
With the many ways to see the Amazon, and how you choose to explore, the best method will depend on two things: the experience you want to have and the duration you want to stay there for. Whether you are traveling alone, or with your family, this may affect your decision also.
You may want to have an authentic and intimate experience with the natural world and live amongst the locals in the Amazon or, alternatively, you may want to take a day tour on an expedition cruise. Whichever way you choose to see the Amazon, there is an option for everyone.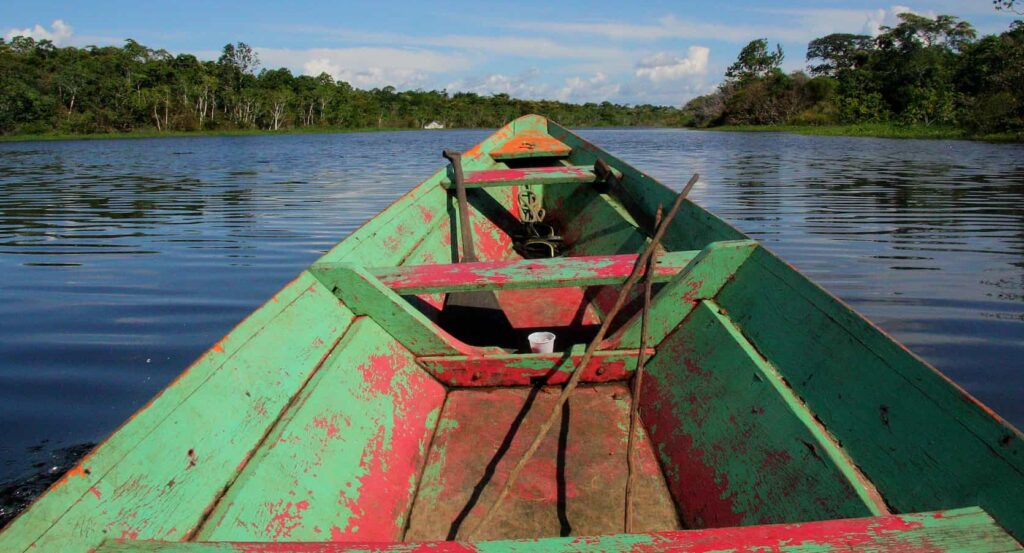 Expedition Cruises
Going on an expedition cruise is a great way to explore the Amazon. You can go on small boats, kayaks, and walk in the forest. You will also get time to relax on the main boat and enjoy some food with those who are on the cruise with you.
This option allows you to explore a vast area of the forest. You can sleep on the boat and then set off to explore another area the next day. Expedition cruises are great if you want to travel in luxury and spend a decent amount of time in the Amazon.
This type of cruise can take you into the wildest parts, the protected areas, and more, depending on the type of cruise you choose. You may be able to catch a glimpse of the animals and wildlife with a trained naturalist guide by your side.
Suitable for: Solo adventurers as well as those with families. Most expedition cruises will split groups into smaller teams depending on the level of activity so that you can choose your own pace.
Size of group: Around 12-14 travelers per cruise, with small groups of 6-8 for forest excursions.
Duration: Usually lasts about 5-7 days.
Price: $500-$2000 per person (depending on duration and luxury).
Guided Amazon Rainforest Walks
If you want to see the Amazon and explore its terrain on foot, you can go on a guided rainforest walk. You do not want to walk into the rainforest by yourself as it would not be practical or sensible to do so. The Amazon is both an honored and dangerous place. It is important you respect its land and ecosystem.
There are countless guided walks you can book online with trained tour guides. Pick one that suits the duration you want and explore areas that you want to see.
Suitable for: Families (including kids!), groups of friends and solo travelers.
Size of group: Can be as small as 4 people or as large as 15.
Duration: 3-6 days.
Price: $700-$1500 per person.
Stay In Lodges In The Amazon
Staying at a lodge amongst the native community is an excellent way to see the Amazon. Stay in one that is community-owned. That way you're able to support those that live in the Amazon and who rely on the tourist trade.
The locals will know the area best, so they are the ultimate guides. They will usually take you around the area on foot or by canoe, and even point out local animals, birds and plants. Colorful toucans, red Howler monkeys, sloths, and even anacondas have been known to make an appearance! But don't worry, you will be safe as the guides will be with you at all times.
If you really want to enjoy the culture and the authentic experience that the Amazon has to offer, then this is the option for you.
Suitable for: Families and friends.
Size of group: Varies from lodge to lodge, but typically around 3-4 people per room. Most lodges will have around 20-30 rooms, along with dining and social areas.
Duration: 3-7 days.
Price: $700-$1500 for a three-day stay. Double rooms are usually cheaper than single rooms.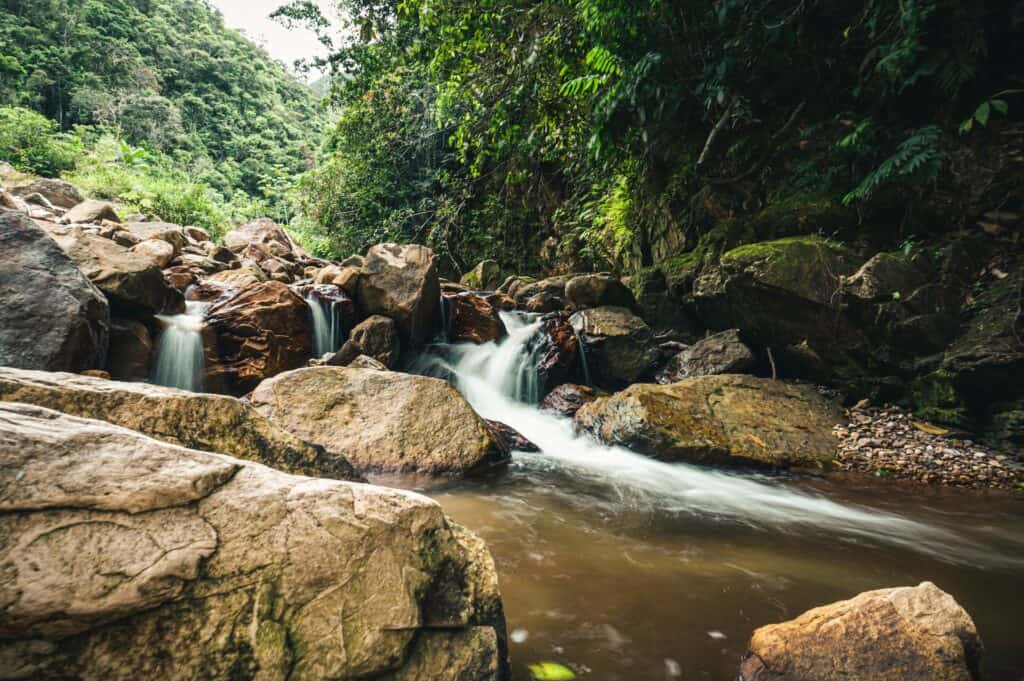 Survival Training And Camping
This one is for thrill-seekers. A survival training course in the Amazon will teach you how to build a shelter, find food and water, and live off the land. You will be given guidance by an expert but ultimately it will be up to you to put your skills to the test.
Here are just a few of the cool things you will learn:
– Identify edible plants
– Build a shelter using only natural materials
– Make a fire without matches or a lighter
– Find water in the rainforest
– Fashion weapons and tools from the materials around you
– Construct rafts and canoes
Throughout the training, you will be tested on your new skills. There will also be opportunities to practice them in real-life situations. For example, you might have to build a shelter in the rainforest and live in it for a night.
Staying in a lodge or taking a cruise is all well and good, but if you really want to get back to nature, then this is the way to do it.
Suitable for: Solo adventurers or groups of friends. You should have a basic level of fitness as there will be a lot of walking involved. Mental toughness is also important as you will be pushed out of your comfort zone.
Size of group: 10-12 people per group.
Duration: 3-5 days for beginner courses. More advanced courses (for experienced survivalists and military personnel) can last up to 50 days!
Price: Starts from $1500.
Panoramic Flights Over The Amazon
If you don't want to explore inside the Amazon, but want to see it from above, then you can go on a panoramic flight and get a bird's-eye view. You can choose any flight that ranges from sixty to seventy-five minutes.
Throughout the flight, you will see the magnificent size and scale of the rainforest. Swirling rivers, gorgeous islands, and a seemingly infinite sea of green will all be visible from the air. Some of the iconic sights you'll see on these flights include the Amazon Theatre, Floating Harbor, giant water lilies, and the legendary Meeting of the Waters (where the dark Rio Negro river meets the sandy Amazon River).
Definitely an experience you wouldn't want to miss!
Suitable for: Everyone! This is a great activity for families with kids or groups of friends.
Size of group: Up to 9 people per flight.
Duration: 60-75 minutes.
Price: $700 per group (up to 4 people).
Where To Go In The Amazon
You can access the Amazon from various surrounding countries. The table below shows the different countries that the Amazon rainforest covers. There are parts that are more covered in trees and plant life and others which have more open areas and are river-based.
You can see the Amazon through these different countries, experience its diversity and have a unique experience. Here is a table to help give you a general idea of how many countries the Amazon extends to.
Forest Cover In The Amazon Rainforest
Country
Percentage Of Total Tree Cover
Bolivia
64%
Brazil
83%
Colombia
85%
Ecuador
83%
French Guiana
96%
Guyana
91%
Peru
88%
Suriname
91%
Venezuela
89%
Source

:
Top 5 Most Popular Places To Visit In The Amazon
The following five places cover the different parts of the Amazon. They all have something unique about them and are all excellent places to go to when you want to experience the wildlife and natural beauty of the land.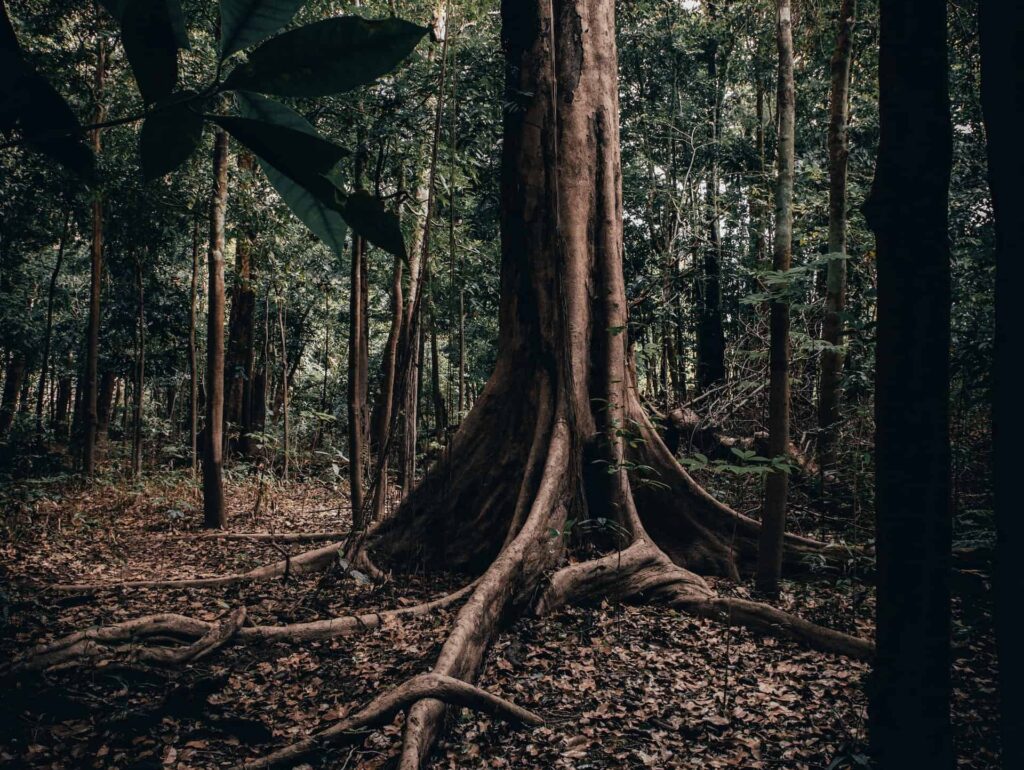 1. Jau National Park In Brazil
This is one of the biggest national parks in the Amazon and is part of the UNESCO World Heritage Site of the Central Amazon Conservation Complex. The only way to access the Amazon from here is by boat.
You will be able to see some animals in the river, by boat, and also on the surrounding land. There is diverse wildlife in this part of the Amazon, with around 455 birds, 120 mammal species, 150 reptiles, and over 280 kinds of fish.
Suitable for: Everyone. However, the park officials do not recommend bringing in kids under the age of 10, as they might not listen to the guides and might end up touching or harming the animals.
Things to do: Watch pink Boto dolphins, explore waterfalls and beaches, sleep on hammocks, and have refreshing swims in the river.
Tips: You will need permission from the National Park officers to enter the park, so carry your passport or National ID for registration.
2. Chiribiquete National Park In Columbia
Also called "The Maloca of the Jaguar" or "The House of the Jaguars", Chiribiquete National Park is one of the largest protected areas of Colombia and it was declared a national park in 1989. This sacred place is full of luscious greenery, rivers, and waterfalls.
It is also home to one of the largest collections of petroglyphs – ancient rock art left behind by the indigenous people.
Although there is no access possible through the land, you can explore it from the air through short, 1-hour flights from Guaymaral Airport, Bogota. The stunning landscapes will leave you speechless and you might even spot a jaguar or two!
Suitable for: Everyone.
Things to do: Take a scenic flight to admire the landscapes from above, marvel at the ancient rock art, and keep your eyes peeled for some of the local wildlife.
Tips: Wear comfortable clothes as the entire flight duration will be for 6 hours (of which 1 hour will be through Chiribiquete). Don't carry luggage of more than 33 pounds. And finally, remember to take your camera to capture the incredible views!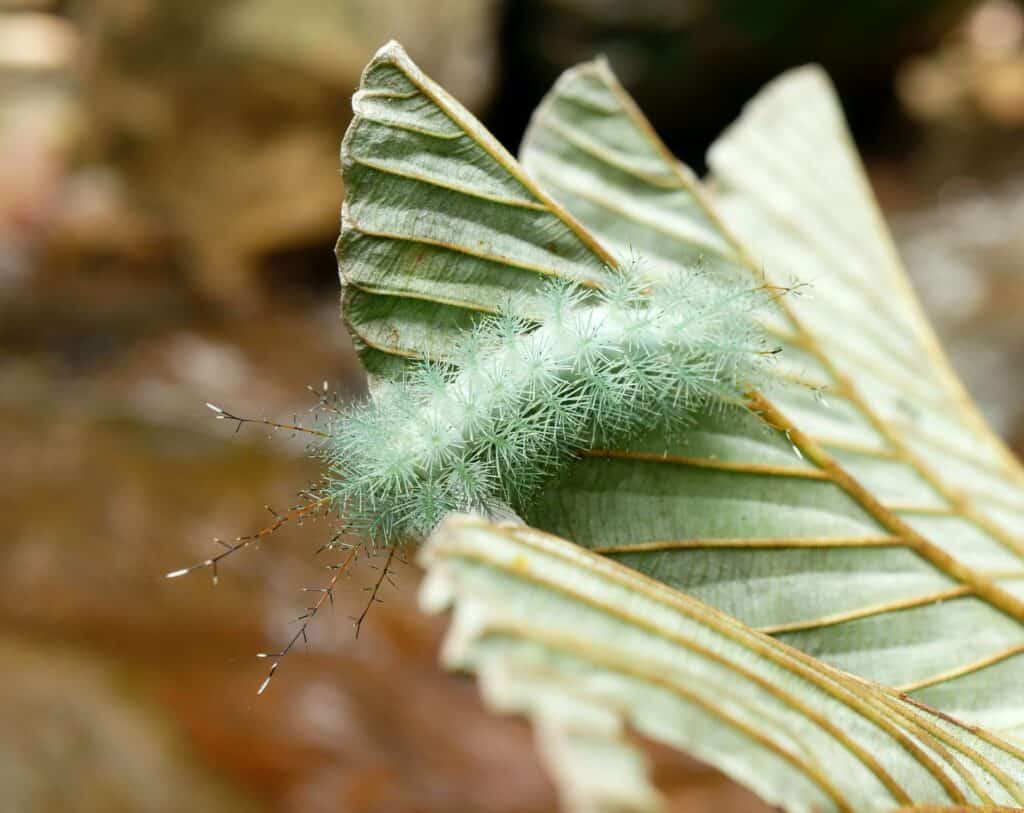 3. Manu National Park In Peru
The Manu National Park is a world-class eco-tourism destination. Here you can explore the grasslands, forests of the Andean highlands, and the Amazonian rainforest. In 2016, The Tropical Ecology Assessment And Monitoring Network declared the Manu National park as the all-out global hotspot for terrestrial species diversity.
If you want to see the mammals that populate the lowlands, then this park is for you. It is likely you will get to see jaguars, pumas, and other smaller cat relatives. There are also many primates and birds that reside here.
Suitable for: Everyone. Some lodges here may have policies regarding children less than 8 years of age, so do keep that in mind.
Things to do: Watch the sunrise from the Tres Cruces viewing point, canoe through waterways, and observe over 1200 species of butterflies.
Tips: Advised to have been vaccinated against yellow fever. Carry basic necessities such as sunglasses, sports shoes, and hats.
4. Pacaya-Samiria National Reserve In Peru
This is another amazing eco-tourism part of the Amazon, where you can explore the forest between two rivers. These two rivers are called Marinon and Ucayali and are sometimes called "the jungle of mirrors". Here you will see all kinds of animals in the lagoons, riverways, and backwaters.
Suitable for: Everyone, including families with kids.
Things to do: Go canoeing and fishing for Piranhas, have night walks to search for caimans and tarantulas, take a refreshing swim in the Pacaya river, and take photos of the gorgeous forest lakes
Tips: You cannot enter the Pacaya Reserve without a guide, so be sure to book a tour in advance. Also, don't forget to pack your insect repellent!
5. Yasuni National Park In Ecuador
This UNESCO World Biosphere Reserve is the most biologically diverse area on the planet. It is mostly covered in tropical rainforest and contains over 600 bird species, 400 fish, and around 120 reptiles as well as an abundance of various plant types. Here you have a great chance of seeing a wide variety of wildlife.
Suitable for: Everyone. Even young kids will enjoy the many activities available here.
Things to do: Hike the Amarun Nambi trail, birdwatch over 1,680 species, and observe exotic animals such as jaguars, pocket monkeys, and even the giant armadillo. You should also try some delicious Maito fish filet, a local delicacy made by wrapping river fish in banana leaves and then cooked over firewood for that extra smoky flavor.
Tips: Wear light, breathable clothing as the weather can be quite humid. Carry your binoculars and camera to snap some great shots of the animals and scenery. Lastly, there's an area called the 'untouchable zone' which is designated to protect uncontacted indigenous tribes. This area is off-limits to tourists, so make sure you don't stray from the trails.
Tips For Traveling In The Amazon
The Amazon is quite a unique place to visit, so here are some tips you should know when traveling there so you can stay safe and have the best possible time. These tips will help you navigate with ease and also provide you with some key things to think about before you go on your adventure.
Wear comfortable and sensible walking shoes (although sometimes rubber boots may be provided for you if you are on a tour).
Bring mosquito spray with you, no matter what season it is – you will want it!
If you want to explore the Amazon at night, ensure you have a head torch.
You can bring binoculars if you want to have a closer look at the wildlife.
Wear a hat and sunscreen to protect yourself from the sun.
Keep a safe distance from the animals, as some can be poisonous and dangerous. Remember, you are coming into their home.
Explore the Amazon with a trained guide, not on your own, especially if it is your first time there. Ensure they speak your language, so there is clear communication.
Carry a reusable water bottle with you.
It is best not to take kids that are under the age of 8 if you are going on long journeys.
During the dry season some fires occur in the Amazon, so know that it is common and be prepared.
Wear long-sleeved and loose-fitting clothes and also pack a raincoat or a poncho.
Be careful where you go to the toilet, and ensure you are not by an animal's home.
Don't be concerned about the bugs, because there are so many of them you cannot escape them.
Walk mindfully as there are lots of things you can trip over, for example; animals that you need to pay attention to. Therefore, don't walk and take photos at the same time.
Don't hesitate to ask the guide any questions that you may have. They will have lots of knowledge and will be happy to answer them for you.
Don't expect to charge your phone or access the internet while exploring the Amazon. Allow yourself to be immersed by the natural world.
Frequently Asked Questions
When Is The Best Time To Visit The Amazon?
You can visit the Amazon anytime throughout the year. The high water season is during December-May, and the river will be higher so you can get to move places by boat, but there will be cooler temperatures and more mosquitos about.
The low season (June through November) will have less rain, more accessible walking trails and it will be easier to see the wildlife.
Is It Dangerous In The Amazon?
The Amazon is home to many animals that can harm you and make you sick, therefore it can be a dangerous place to be. For example, mosquitoes carry yellow fever and malaria. You also want to be wary of the local food and water.
What Is The Weather Like In The Amazon?
The Amazon is usually hot and humid. It is in the tropics so it has year-long sunshine and the countless trees release water from the pores in the leaves, which creates a humid and sticky atmosphere.
Final Words
You can see the Amazon in so many ways, such as going on a boat down the river, going on a rainforest walk, flying above the Amazon in a plane, and staying at lodges so you get to stay and be guided by an experienced guide.
Whatever way you decide to see the Amazon, you will have an excellent time exploring the beautiful natural world!
Resource Links To Products We Use And Recommend
More Pages On Other Areas