Not only will survivalist tourism give you the thrills of a lifetime, but it will also teach you how to thrive in difficult situations. So, what survivalist tourism ideas should you consider for your next trip? This article outlines some of the best survivalist tourism ideas for your next trip!
Survivalist tours that will give you top-notch thrills and equip you with critical survival skills include CovertOps, Get Lost trips, Cast Away adventures, SurviVacation, Wild Namibia expedition, and sea kayaking expeditions.
These survivalist tourism ideas include trips to desert islands, wildernesses, and special training facilities. But what is special about each of them? Read on as we dive deeper into these survivalist tourism ideas to help you determine which one is right for you.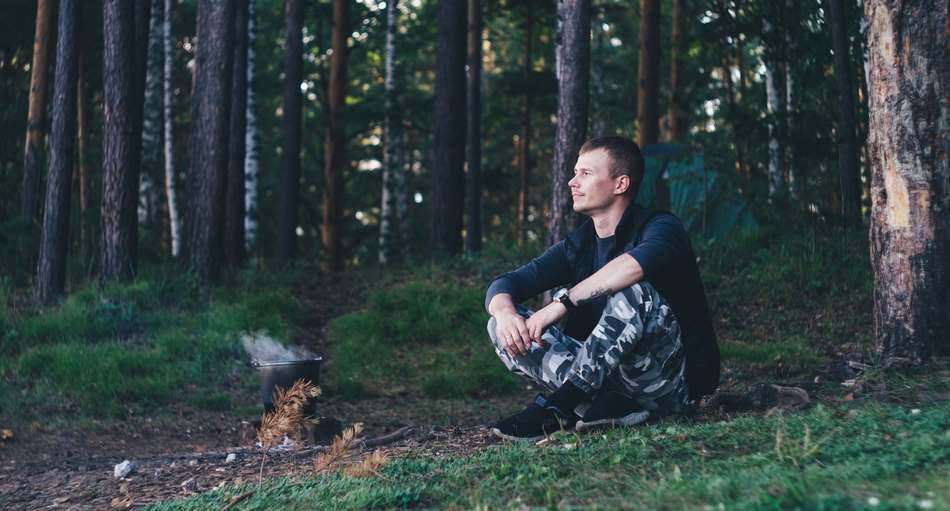 6 Survivalist Tourism Ideas In 2022
Some of the best survivalist tourism destinations in 2022 are:
Covert Ops
Get Lost Trips
Castaway
SurviVacation
Wild Namibia
Sea kayaking
1. Covert Ops Miami
| | |
| --- | --- |
| Overview | Counter-terrorist training |
| Highlights | Shooting training, hand-to-hand combat training, and a state-of-the-art training facility |
Have you seen counter-terror movies and wished to be that special agent going on missions, neutralizing terrorists' cells, and rescuing hostages?
Covert Ops helps you live your special forces fantasies as it is a survivalist adventure that allows you to spend an action-packed day(s) in the world of counter-terror operations.
The adventure is coordinated by Garret Machine and a team of ex-special forces. Garret himself has a master's degree in homeland security and counter-terror warfare and is a veteran of one of Israel's most elite counter-terror units.
When you subscribe to Covert Ops, your adventure starts with special training in a 9,000 ft state-of-the-art facility in Miami, Florida. The training in the facility teaches you operational skills such as small unit tactics, forced entry, room clearing, and judgmental shoot/no-shoot engagements. 
From the indoor training, you'll go on mock missions to practice and perfect your covert-ops skills. Standard missions feature the use of handguns and the UTM non-lethal training ammunition used in the military. In typical Covert Ops missions, you'll have these experiences:
Weapon manipulation
Body alignment and positioning
Drawing and firing techniques
Shooting multiple targets
Active shooter intervention
Shooting from a static vehicle and from a moving vehicle
Close-quarter team tactics
Shooting multiple targets
Active shooter intervention
Handcuffing procedures and more
How Covert Ops Adventure Helps You:
The Covert Ops adventure helps you gain survival skills and confidence that'll be useful in various situations. For example, you learn:
What to do in public places when you perceive a threat.
How to navigate doorways and hallways when searching for a threat.
What to do when you are kidnapped, experience a break-in, or are attacked by hoodlums/ criminals.
How to reduce the risk of shooting innocent bystanders when firing in a crowded area.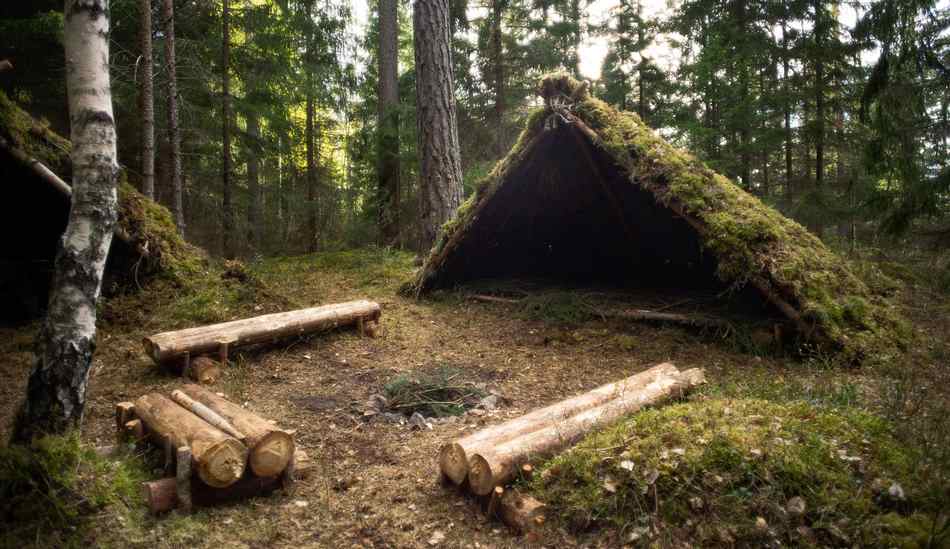 2. Get Lost Survivalist Tour
| | |
| --- | --- |
| Overview | Explore your way out of an unknown and charted destination |
| Highlights | Hiking, navigating, camping, survival techniques, etc. |
How do you reconnect with civilization when you are lost in a remote and unfettered destination? That is what "Get Lost" trips teach you.
Get Lost Trips draws inspiration from the adage: "sometimes you need to get lost to find yourself." In fact, Get Lost takes it literally.
The adventure takes you to an unknown destination and tasks you to explore your way through and reconnect with society. You'll not know where you're going or what you'll need, so you'll be genuinely lost when you start.
The "Get Lost" survivalist tourism offers adventures in mountain, jungle, polar, desert, and coastal destinations in different countries.
You can choose the environment you want to get lost in. However, even when you choose an environment, you won't know the particular place or country you'll be dropped in to explore your way through.
When you sign up for the "Get Lost" survivalist tourism, you'll first be taken to a destination for special survival training. You'll learn basic survival skills and be given the kit and equipment to help you successfully undertake your trip.
When you're dropped off in the uncharted environment, your journey will be closely tracked by the Survivalist Tour Agency. You won't see them, but they'll be there for your safety.
How Get Lost Trips Helps You:
It helps you to totally disconnect from everything.
It helps you to identify and use skills that you may not know you have
It makes you an explorer.
It helps you discover uncharted and unknown territories.
It gives a true sense of achievement when you find your way through the unknown.
3. Cast Away Survivalist Tour
| | |
| --- | --- |
| Overview | Alone on a desert island |
| Highlights | Escape civilization, coastal survival techniques, etc. |
Have you heard the Robinson Crusoe story or seen the Tom Hanks movie Cast Away and wondered what it would be like to be stranded on a desert island?
Today, there are Survivalist tour companies offering the Robinson Crusoe experience. The Cast Away survivalist tours take you to a desert island, challenging you to survive on your own.
The islands are usually located in the most remote archipelagos in the world, including the Caribbean, Oceania, Indonesia, the Philippines, and other parts of Asia.
You'll have two options when signing up for a cast-away survival tour – survival mode and comfort mode.
The survival mode provides the real Robinson Crusoe experience. You'll have a swell time exploring the desert island alone. You'll have to make your own shelter and forage for food from nature, so it gives a genuine survival experience.
The comfort mode provides some level of luxury on the desert island. It is designed for couples who seek a private beach vacation on a desert island. You'll have basic shelter and meals.
A Cast Away adventure is not like a Get Lost trip where you don't know where you're going or what to expect. However, every Cast Away survivalist adventure starts with survival training.
You'll be taught basic survival skills like lighting a fire, foraging from nature, etc. The training is vital, especially if you're going for the survival mode Cast Away.
While you'll be alone on the desert island you choose, the tour agency will often provide you with a walkie-talkie or satellite phone, allowing you to reach out to them if there's trouble.
How Cast Away Survivalist Tours Can Help You: 
It helps you disconnect from the world.
It gives you many opportunities for self-reflection.
It helps you feel close to nature.
It turns you into an explorer.
It teaches you survival skills.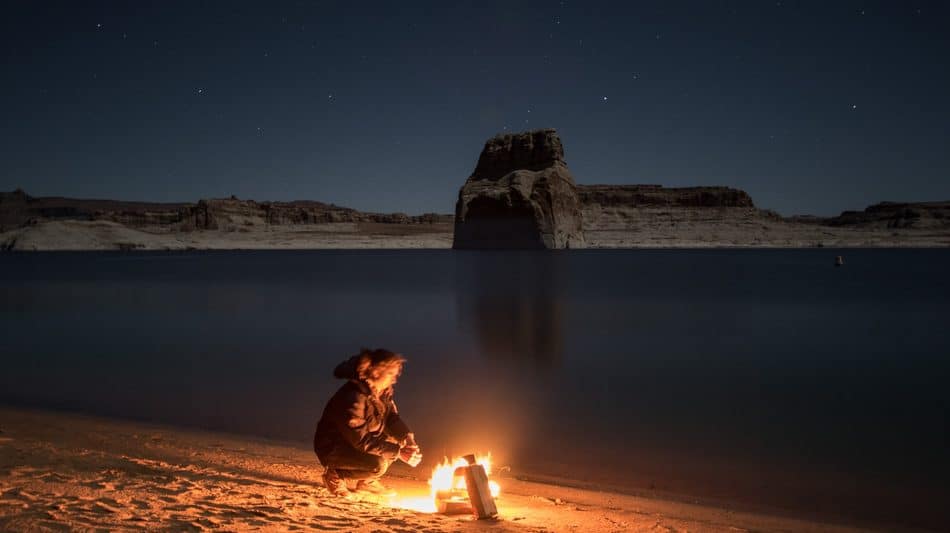 4. SurviVacation
| | |
| --- | --- |
| Overview | Learning survival skills in a relaxation-focused vacation environment |
| Highlights | Comfy lodge, movie night, survival lectures, hiking, camping, evening outdoor campfires, etc. |
Do you want to have the survivalist experience mixed with a relaxing vacation, and in the company of your loved ones? That's what SurviVacation promises.
The goal of SurviVacation is to give you the survival experience and help you develop critical survival skills without suffering.
SurviVacation is a 3-day survival vacation. It's a weekend getaway at the Willow Haven Survival Training Facility in central Indiana. The facility has a lodge with modern comforts like restrooms and showers with hot water, a kitchen, TV, fireplace, and a lounge area.
If that is too comfy for you, you can choose to camp. However, you cannot have a "going into the woods" survivalist experience, but you'll enjoy lounging, visiting with other attendees, hiking, evening campfires, and a Saturday night survival movie.
However, in addition to the vacationing experiences, SurviVacation offers tons of survival instruction and hands-on survival training. You'll learn primitive and modern techniques relating to shelter, fire, water, food, and signaling.
Some of the skills you'll learn and practice include how to start a fire, build survival shelters, identify edible food and build hunting snare traps.
Interestingly, unlike other survivalist adventures where you'll mostly be alone, SurviVacation is family-friendly. However, accompanying children must be at least 10 years old.
How SurviVacation Can Help You:
It helps you form stronger bonds with your family and other survival vacationers.
It puts you in a relaxed environment.
It teaches you many critical survival skills.

5. Wild Namibia
| | |
| --- | --- |
| Overview | Exploring the wilderness and walking with the bushmen |
| Highlight | Lightweight travel, hiking, desert camping, wildlife hazards, hunting technique, tracking, etc. |
Have you seen documentaries or movies about bushmen and wondered how they beat the odds to survive their unforgiving environments? The Wild Namibia survivalist tourism will take you to the bushmen so that you can see firsthand how these masters of the environment manage to survive.
As the name of the expedition suggests, you'll be going deep into an African country. The adventure will take place in the vast wilderness of the Namib desert, which features wild and rocky landscapes. The stunning landscape will both wow and test you. 
The adventure is about lightweight desert travel. So, you'll have a few essentials with you, but only enough to allow you to move easily through the wilderness.
You'll learn to combine modern know-how with primitive skills to explore, walk, and live in the wilderness. You'll learn how to find water in the parched landscape, start a fire by friction, trap small animals and birds, and deal with snakes and scorpions.
Wild animals like hyenas, leopards, and elephants roam free in the wilderness, so the Wild Namibia adventure comes with the bonus of seeing wild animals in their natural habitat. You'll also learn how to track and avoid them for survival.
The tour will take you to bushmen's settlements far from the tourist trail, allowing you to mingle with the bushmen and learn their survival skills.
How The Wild Namibia Expedition Can Help You:
It helps you appreciate the beauty of nature.
It teaches you about the bushmen.
It teaches you the primitive survival skills of the bushmen.
6. Sea Kayaking
| | |
| --- | --- |
| Overview | Exploring the waters and nearby wilderness |
| Highlight | Paddling, water safety & survival, water confidence, capsize drills, drown proofing, etc. |
Do you dream of having a fun time on crystal clear waters while learning critical skills for surviving coastal terrains? That's what Sea Kayaking survivalist tourism promises.
The Sea Kayaking adventure of Bushcraft will take you down to the clear waters of the Argolic gulf, giving you a wilderness adventure. The sea is home to a rich array of wildlife, including sea turtles and leaping dolphins. So, you'll catch many happy sights on the trip down.
This expedition is for those who want to learn how to kayak. So, you'll learn the most efficient paddling strokes and explore the waters. You'll also find lots of sea caves and hidden coves to explore [6].
You'll learn coastal foraging, including sea kayak fishing, rod fishing, net fishing, finding edible Mediterranean plants, coastal wild food, and more.
These waters are also perfect for snorkeling and diving. You'll be taught swimming techniques to improve your water confidence. Importantly, you'll learn water safety skills and how to handle capsizing and drowning situations.
How The Sea Kayaking Expedition Can Help You:
Appreciate nature.
Water confidence.
Learn critical water safety and survival skills.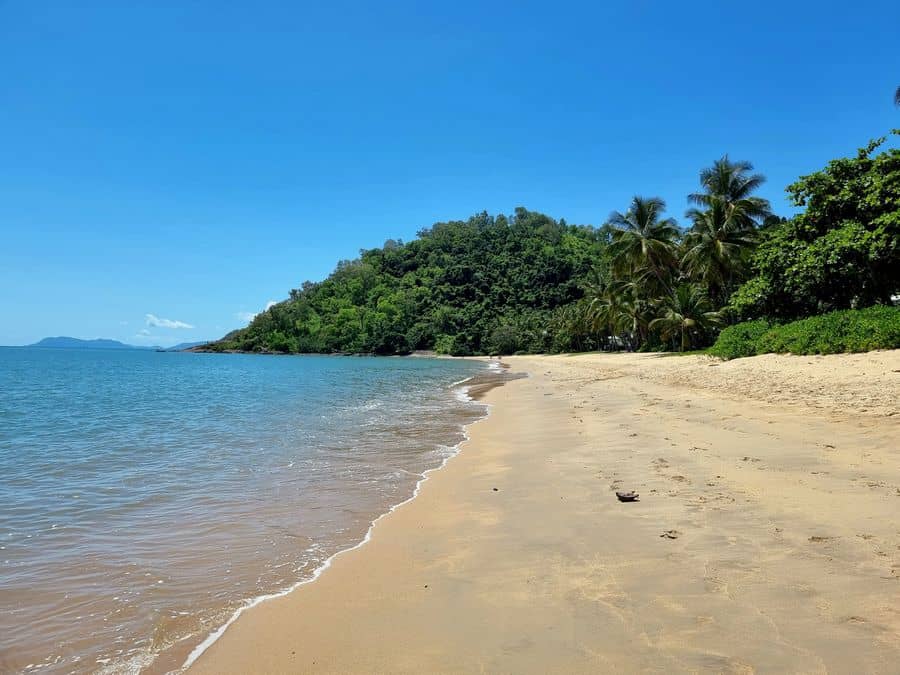 What Is Survivalist Tourism?
Survivalist tourism is a holiday trip to a place that provides opportunities to learn survival skills and tactics.
As a result, most survivalist tourism takes you away from civilization and to jungles, wildernesses, deserts, desert islands, and other unforgiving environments. You'll need to develop and deploy skills to provide the basic necessities for human life, such as food and shelter. 
Thus, not only does survivalist tourism give you thrills and satisfaction, but it also teaches you essential survival skills. For example, you'll learn:
How to remain calm and think straight in desperate situations
How to navigate safely
How to build survival shelters
How to forage for food and water
How to build a fire
How to signal for help
How to track wild animals and avoid unpleasant situations with them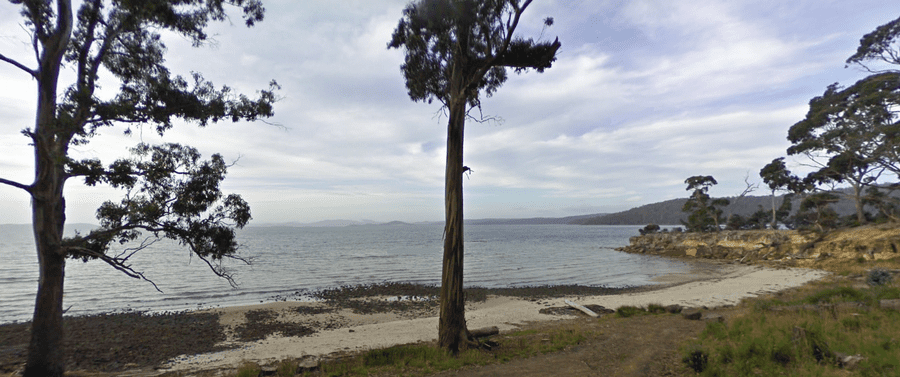 FAQs
What Are The Most Important Survival Skills?
The most important survival skill is building a fire, as a fire can cook food, provide light and warmth, keep predators away, and signal rescuers.
Other important survival skills include building a shelter to protect you, signaling to alert potential rescuers that you need help, finding food and water, and applying first aid to take care of basic medical needs.
What Traits And Qualities Can Help You Survive?
The most important trait you need to survive is mental toughness because it's a strong mindset that will push you to tolerate the challenge and prevent you from giving up in situations that call for survival. Other important traits include adaptability, creativity, and acceptance (of the situation).
Final Thoughts
There are many different survivalist tourism ideas to give you the dare-devil thrills and equip you with survival skills. We included the best survivalist tourism ideas for an unforgettable experience. Happy adventures!
Resource Links To Products We Use And Recommend
More Pages On Other Areas