Have you decided that you want to go on an eccentric holiday and wondered where exactly you should go? Discover where the most eccentric destinations are and what activities you can do to have a unique and unconventional vacation.
If you want to go on an eccentric vacation, the destinations you want to go to are places that are off the beaten track such as the Spotted Lake in Canada, Cat Island in Japan, the Nazca Lines in Peru, and more. Book unconventional accommodation, use local transport and take part in unique activities.
Read on to discover all the information that you need to know when planning your first eccentric vacation. Learn some important tips when planning your holiday.
7 Top Destinations For An Eccentric Vacation
Here are 7 top destinations to visit for an eccentric vacation. These places are unique and offer you a different scenery than you are used to and also provide you with a different culture and experience than your typical holiday.
1. Spotted Lake, British Columbia, Canada

The Spotted Lake is also known as Kliuk to be sacred, and it is revered by the native Okanagan people. During summer, the water in the lake evaporates and leaves pools behind. This leaves a very unique landscape compared to a typical lake.
These small mineral pools vary in colour such as blue, green, and yellow, and appear as though they are arranged in a mosaic-type pattern. They are said to contain different chemical compounds that can cure different ailments. The minerals in the Spotted Lake contain magnesium sulphate, sodium sulphate, and calcium.
When taking an eccentric holiday to the Spotted Lake, you can view it from Highway 3 which is northwest of Osoyoos, a small town. Visitors are not allowed beyond the viewpoint., but you can get excellent photos from the highway. This area is a desert environment with unique desert wildlife.
If you are wanting to visit a destination out in the desert, the Spotted Lake in Canada is a location to check out.
2. The Nazca Lines, Peru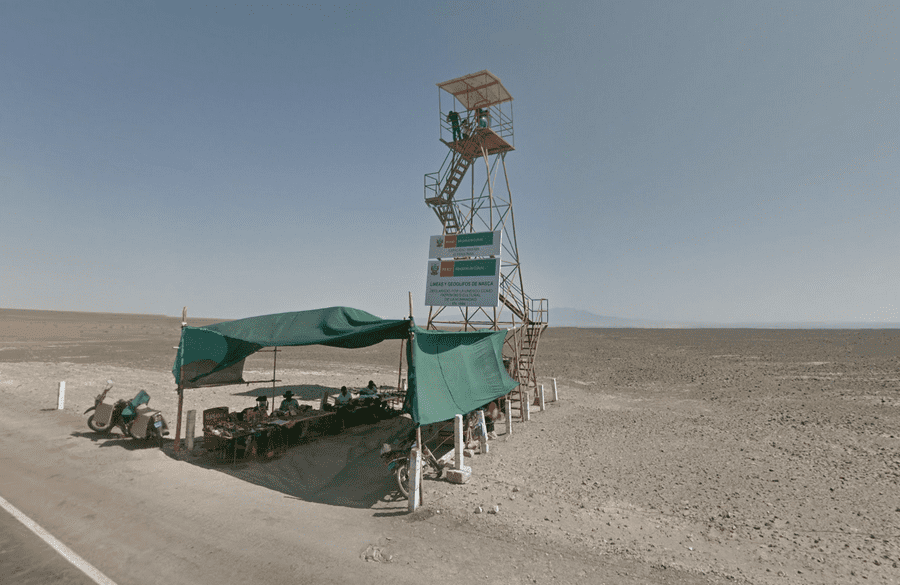 The Nazca Lines are lines, geometric shapes, and animal-like figures which have been etched into the earth's surface over 2000 years ago. These lines extend over nearly 190 square miles and are only visible from the viewing tower or if you are in a plane, which makes these lines so fascinating.
It is such a unique and exciting place as it is so ancient and we cannot fully understand what the lines and shapes mean. It is a great place to visit if you are interested in ancient and mysterious sites. 
3. Cat Island, Japan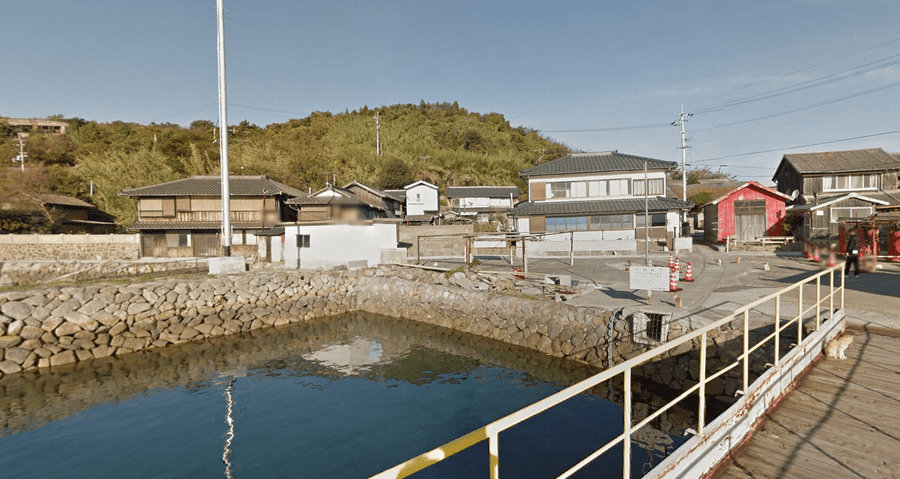 Taking a holiday on an island full of cats is definitely an eccentric thing to do. This island contains so many cats, there are more cats than people. Cats were encouraged to the island because of all the mice. The mice were predators of the silkworm, which wasn't ideal because people on the island produced silk.
You can get to Cat Island by ferry from the east coast of Japan. At Cat Island, there is a cat shrine as well as cat-shaped cabins for tourists to stay in. Local fishermen believe that the cats are good luck and dogs are not allowed on the island in order to protect the cats.
Cat Island in Japan is a great destination for cat lovers and is an unconventional and unique place, which is why it is a great destination for an eccentric holiday.
4. Plain Of Jars, Laos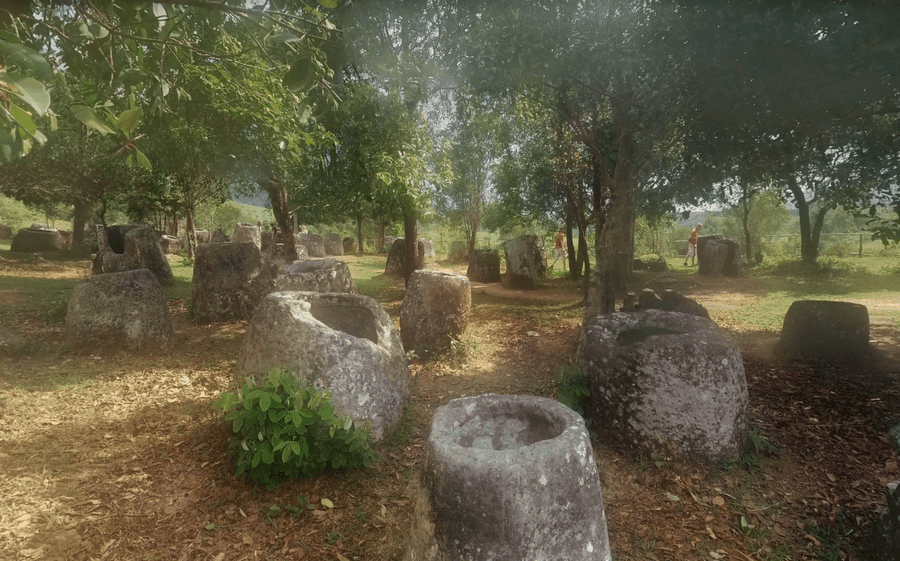 There are megalithic stone jars across the land of Xieng Khouang Provine, Laos. It is unknown what these jars were created for, but there is a theory that these jars were used for funeral ceremonies in ancient times.
The Plain Of Jars in Laos is unique and ancient, which is why it can be an ideal destination to visit for an unconventional vacation. 
5. Pamukkale, Turkey
Pamukkale, also known as Cotton Castle in Turkey, has 17 natural springs in the white travertine terraces that water flows down from. It is beautiful to look at and also ancient. It is the location where the ancient ruins of a great city, Hierapolis, are.
Check out the Cotton Castle at sunrise and enjoy this unique site in Southwest Turkey.
6. Whale Bone Alley, Siberia
Whale Bone Alley is an alleyway created with whale ribs, bones, and vertebrae, and has been there since the fourteenth or fifteenth century. This area is on the island of Yttygran.
Whale Bone Alley is thought to be a sacred site for native tribes, but ultimately its history is unknown. This is definitely not your classic vacation spot. It is a place like no other. Taking a holiday in this eerie place will make for an unconventional trip, for sure.
7. Ortigia, Sicily
In the southeast corner of Sicily, you will discover a small place called Ortigia. It is a hidden gem and often missed by mainstream tourists. It is an ancient city where you can enjoy seafront walks and look at ancient mansions. It has affordable and delicious food and is where you can enjoy a beautiful space with minimal tourists. 
No matter where you decide to book your holiday, there are countless destinations that exist around the world that are unique in nature. Be present at these locations and immerse yourself in the atmosphere. Learn what you can from these destinations and, most importantly, have fun.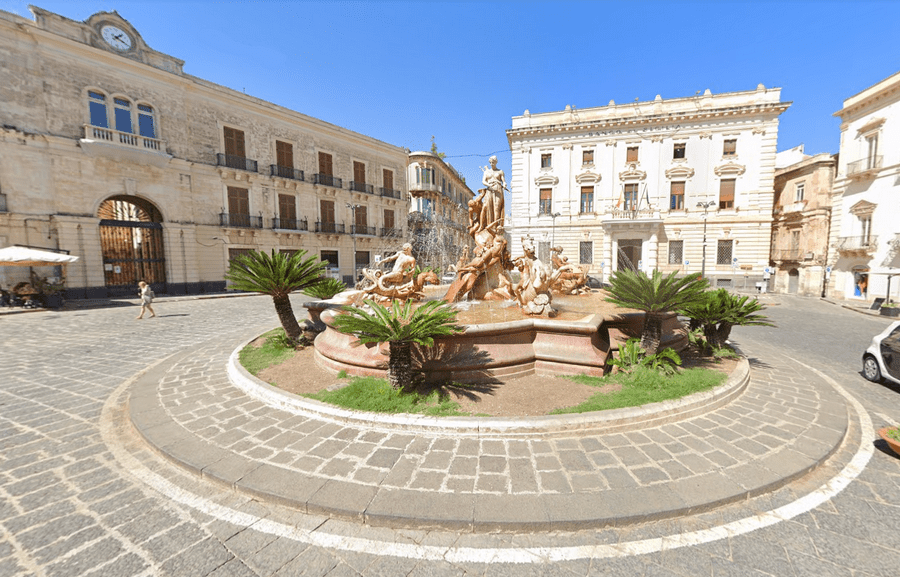 What Makes A Vacation Eccentric
We could call it an eccentric vacation, a vacation that is unconventional and unique. Therefore, you would be doing things that are quite different from what most people would do and perhaps staying at a destination that is less known to most travellers. You will be taking a holiday in a location that is off the beaten track and doing unique activities.
Eccentric trips are becoming more popular because people want to visit places that are very different and unique. They don't want to go to the standard, well-known tourist sites, but instead, different, strange destinations.
People want to experience all that life has to offer and break away from the norm. These kinds of vacations can be a great learning opportunity and adventure.
Taking a vacation just to sit by the pool and relax may be great for some holidaymakers, but others want a once-in-a-lifetime experience that none of their friends or family has been on or even known about. People want an adventurous and exciting holiday that can provide them with inspiration and creativity and invoke their child-like playfulness.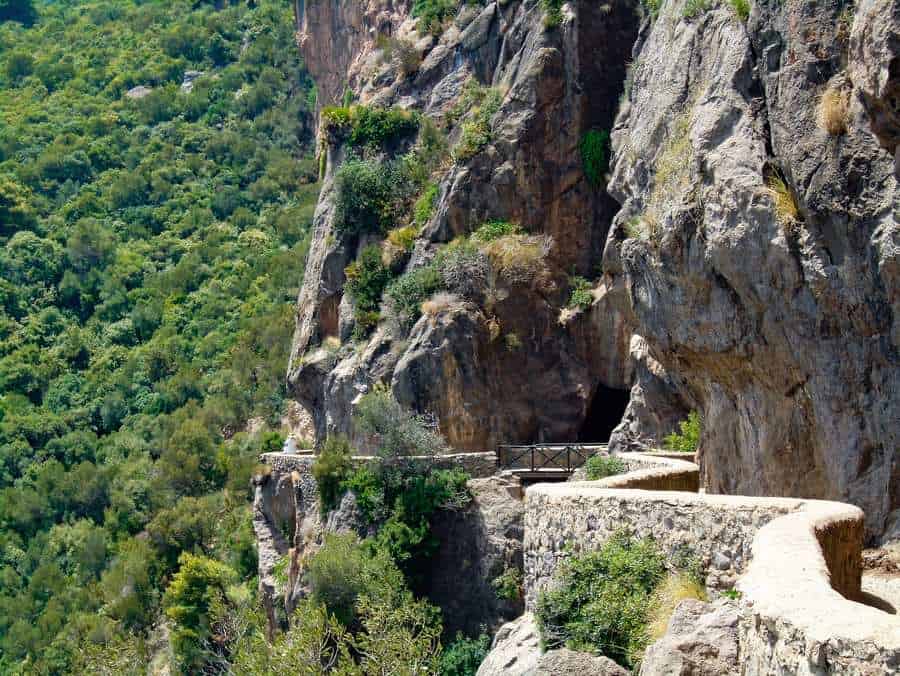 If you are looking to go on an exciting and unconventional trip, you will need to do some research and go beyond the standard recommendations. You will need to perhaps ask the locals about any secret spots in their area or search online for something that fits your idea of eccentricity.
You may be naturally creative, curious, non-conforming, outspoken, and may already live in an unconventional way. Therefore, this type of travel may be up your alley and familiar to you. However, for some people, going on an eccentric holiday will put them outside of their comfort zone and be completely new to them. 
If you are feeling drawn to go on a unique vacation, do it. Put yourself out there and do something different and unique. Know what it is like to go beyond the popular, busy tourist sites and instead be a traveller who follows a different path and explores unique destinations around the globe.
Eccentric Activities And Accommodations
There are many eccentric holiday destinations you can travel to. However, to make it an even more unconventional trip, it's important to consider where you are staying and what you are doing while you are there.
Let's explore a few different activities and types of accommodations you can stay in during your eccentric vacation.
Eccentric Activities To Do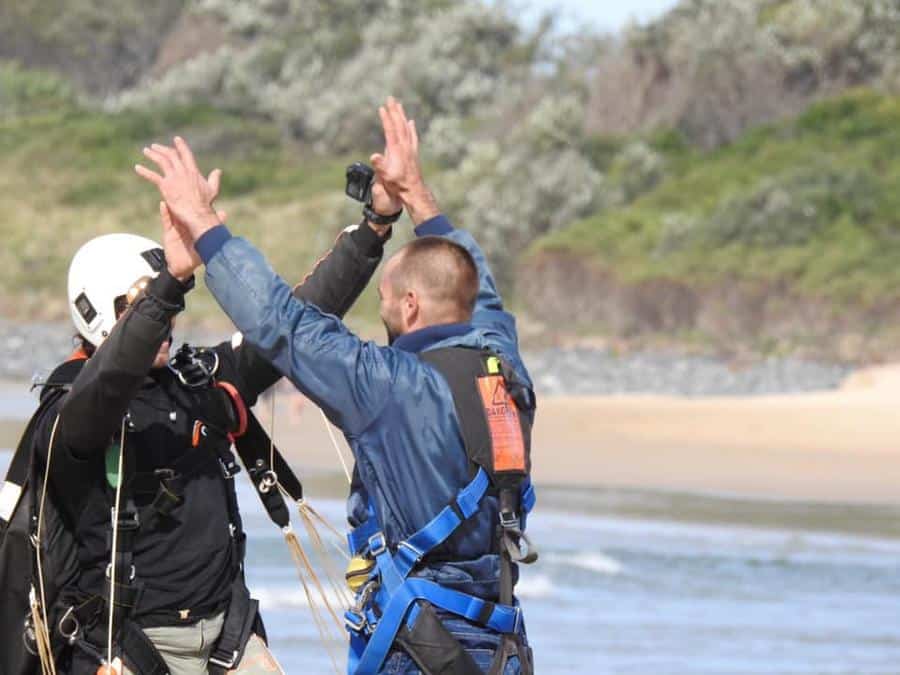 When taking an eccentric vacation, you want to spend your time doing eccentric activities such as:
Go skydiving
Attend a meditation retreat
Shark cage diving
Explore a unique location
Attend a local spiritual ritual
Eccentric Accommodation Types To Stay At
Instead of staying in a typical hotel or motel, stay at a unique place, such as:
In a bus
In a treehouse
In a jail cell
In igloo
What you do and where you stay when going on an eccentric holiday will make all the difference. Think and behave in an unconventional way and experience the fun that can be had in a unique destination.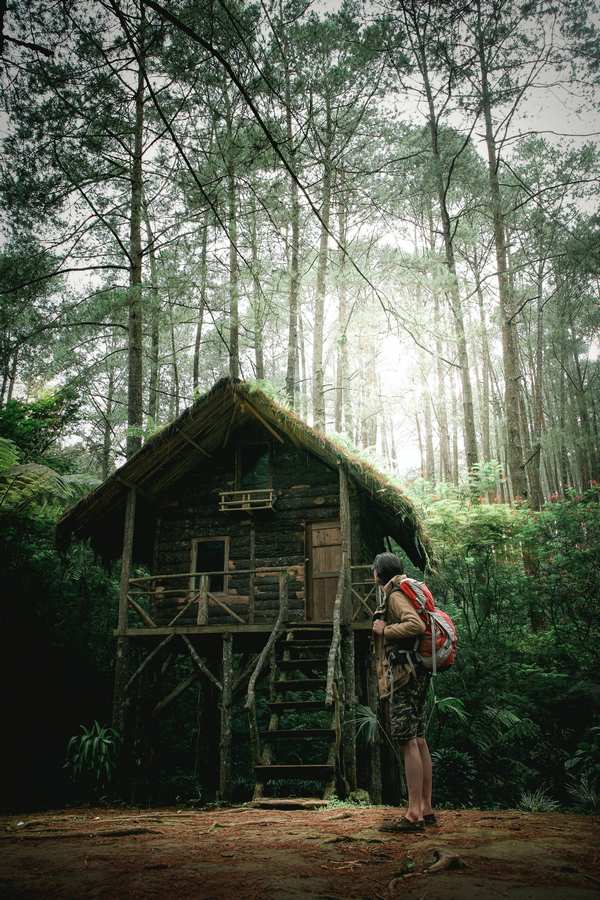 5 Eccentric Vacation Tips
Here are five tips to support you to have the best unique trip yet
1. Don't Travel In A Car
Cars, taxis, buses, and trains are common modes of transport to use when travelling. However, if you want an unconventional holiday, you want to use unique modes of transport to really make your trip extra special. 
Depending on the country you are in, you may be able to travel by camel, tuk-tuk, sled, gondola, and more. Even walk when you can to experience the full potential of a destination.
2. Don't Always Have A Plan
Give yourself the freedom to wander around a city without necessarily having a plan. Allow yourself to remain open and curious about what you may come across. Trust your intuition and be led to some hidden gems and unique experiences.
3. Learn Some Basic Phrases In The Local Language
If you know some basic phrases in the local language, you will be able to talk to the locals and perhaps get insights and knowledge that you could not get from a book, the internet, or travel agent. 
4. Eat The Local Street Food
Ditch the fancy restaurants and try the local cuisine that has been made with love from the local community. No doubt they will be making traditional meals and you will be able to have an authentic food experience.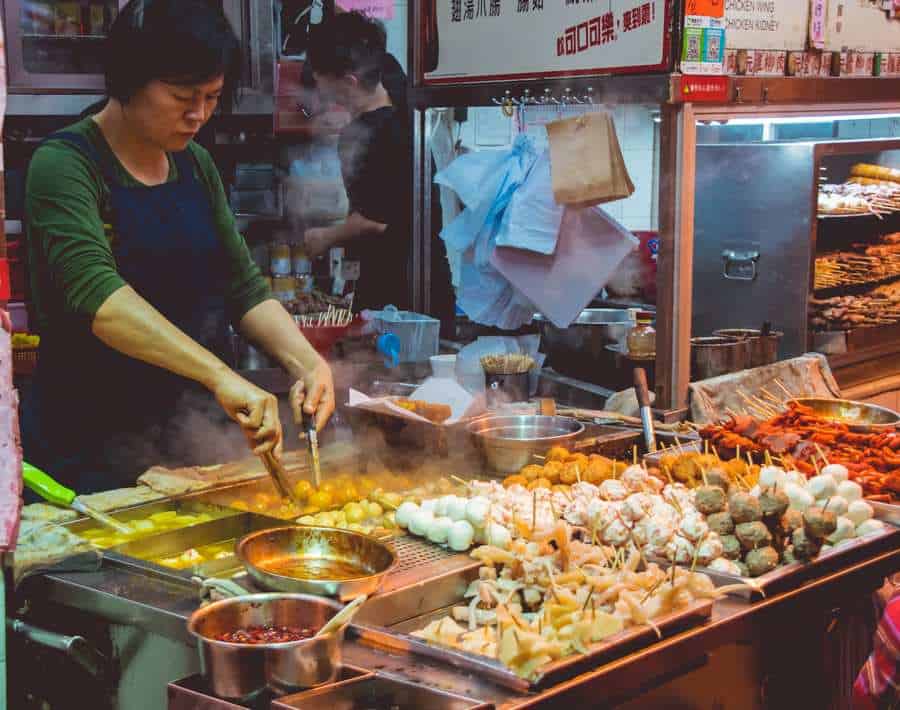 5. Go On A Multi-Destination Vacation
Instead of visiting just one city or country, visit multiple destinations that are very different from each other. That way, you can experience different cultures, environments, and ways of being compared to just one. The variation of these different destinations will definitely create an eccentric holiday for you.
These five tips highlight the importance of letting go of all your normal vacation habits of planning, fine dining, and staying fixed in one place. Instead, you are invited into remaining curious, playful, and explorative during your trip.
Frequently Asked Questions
1. What Is An Offbeat Tourist?
An offbeat tourist is someone who wants to travel somewhere unique and get away from the crowds. They want to go to unconventional places where they can see secret spots and experience something new and different. They may be naturally eccentric or they may be going out of their comfort zone and doing something completely different from usual. 
2. What Is The Most Famous Vacation Spot?
New York City is one of the most popular vacation spots, therefore if you want to go on an eccentric vacation, avoid New York City. France is also a popular tourist destination for travellers to visit.
3. How Do I Choose A Vacation Destination?
In order to choose a successful destination for your vacation, you want to be clear about what you want out of the vacation. Do you want to relax and rejuvenate, or explore and go on a unique adventure? What do you want the weather to be like and do you want to be surrounded by lots of other travelers or a minimal amount? 
Final Words
To conclude, there are eccentric destinations all over the globe and all countries will have unique and less well-known places that will enable you to have a unique and unconventional vacation. Visit places that you cannot see anywhere else in the world and immerse yourself in the atmosphere and don't be afraid to go off the beaten track.
Resource Links To Products We Use And Recommend
More Pages On Other Areas