Victoria, Australia is a popular international destination for great food, road trips, shopping, and history. However, it's also a world-famous fishing destination, notably for salmon. With over 227 thousand kilometers

of land area and about 692 recorded beaches, locating the best places to catch salmon in Victoria can be challenging if you don't find out about them ahead.
The 6 best places to catch salmon in Victoria are:
Gunnamatta Surf Beach
Port Phillip Bay
Kilcunda Surf Beach
Western Port Bay
Cape Woolamai
Jan Juc Beach
This article will explain the essential things to know about catching salmon in these places. Keep reading!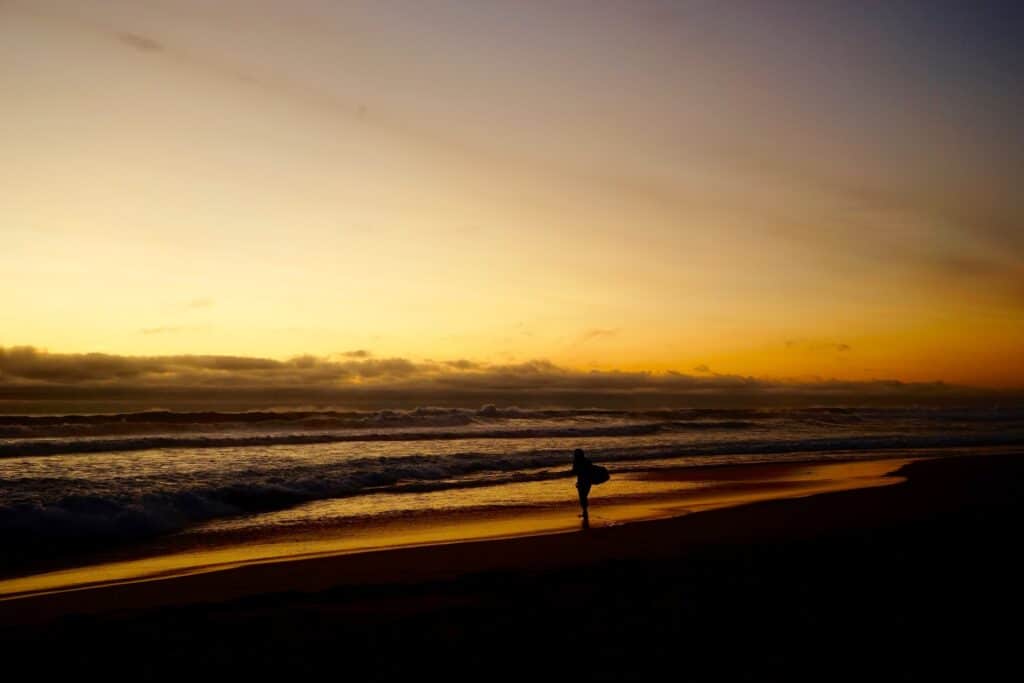 1. Gunnamatta Surf Beach
Gunnamatta is a beach along the Mornington Peninsula, Victoria, a 90-minute drive from Melbourne. The beach is most popular for the large waves and strong rip that make it a fantastic surfing location, but it also offers excellent fishing prospects. 
At Gunnamatta, you can combine surfing and fishing by catching salmon through surf-fishing

. This method involves catching salmon using a rig on the shoreline or wading into the waves of the surf zone. 
You can catch salmon at Gunnamatta Surf Beach all year round. However, they're most active in the early to late winter months when they school up the rivers. The prime months for catching salmon at Gunnamatta Surf Beach are:
Fishing at Gunnamatta Beach also offers a variety of catch options besides salmon. Other types of fish you can catch here include:
Pilchard
Snapper
Whiting
Prawns
Gummy shark
Surf bream
Squid
Flathead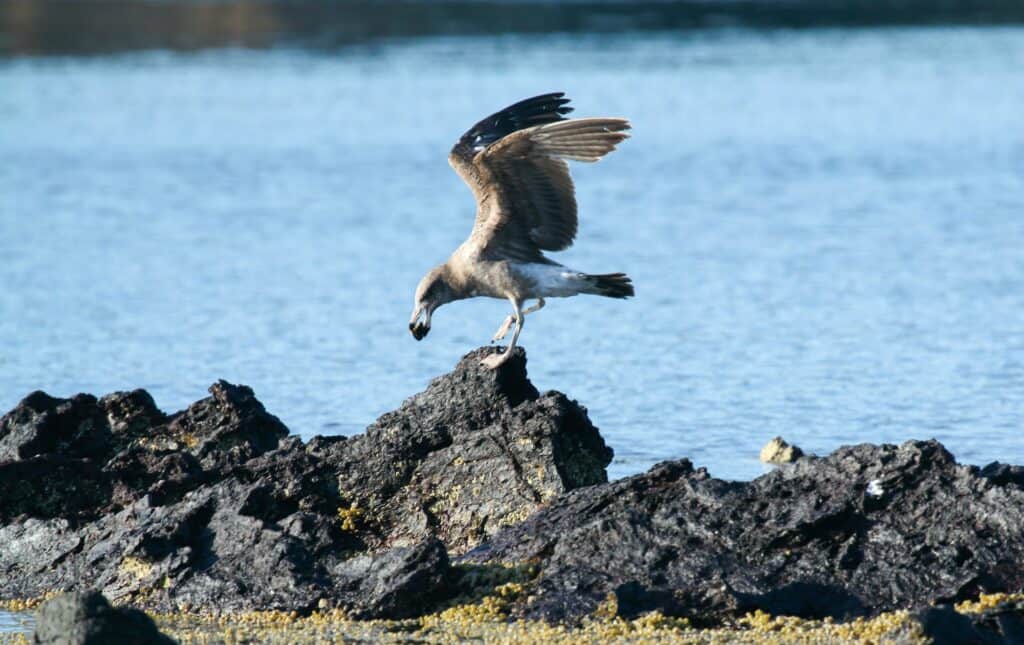 2. Port Phillip Bay
Port Phillip Bay is a vast, enclosed inlet of the Bass Strait located on the central coast of southern Victoria, Australia. The bay has many long beaches, many of which are flat and shallow enough to be perfectly safe for swimming and fishing. 
Salmon fishing at Port Phillip Bay is best during the colder months (from May to September).
The most popular fishing spots in Port Phillip Bay include:
Queenscliff Pier, at the southwestern end of the bay.
Cunningham Pier, along the Geelong waterfront district at the western end of the bay.
Werribee Pier, at Werribee South on the northern end of the bay.
Ferguson Street Pier in Williamstown.
Station Pier in Port Melbourne.
Mordialloc Pier on Beach Road.
Patterson Pier at Carrum.
Mornington Pier on Schnapper Point Drive.
Sorrento Pier on the Esplanade.
You can fish in any of these spots year-round, but some months are best for certain species.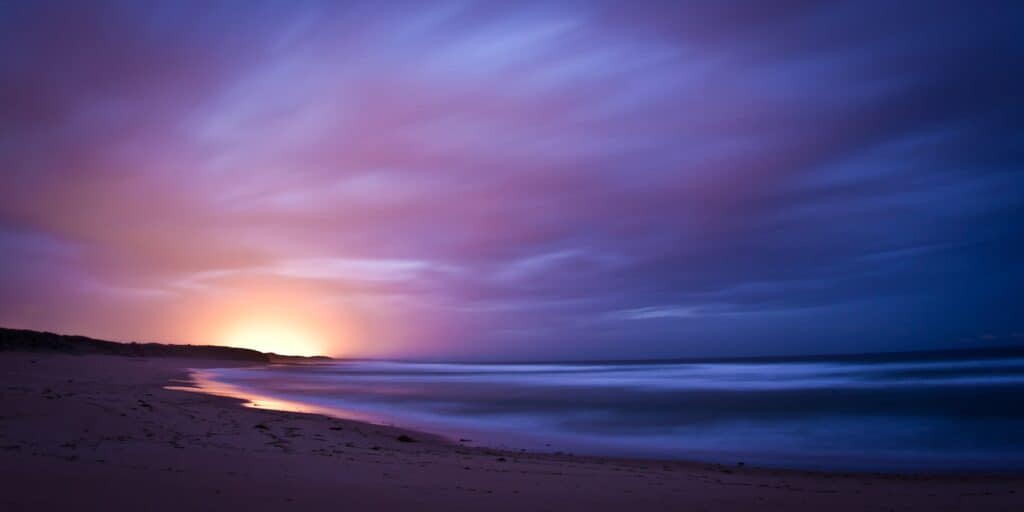 3. Kilcunda Surf Beach
Kilcunda Surf Beach along the Bass Highway is another excellent choice for catching salmon in Victoria. The Kilcunda community has three beach areas – Shelly Beach, Powlett River, and the two door-to-door beaches separated by intertidal rock flats collectively called Kilcunda Beach.
Kilcunda Beach has strong waves, making it perfect for salmon surf fishing. You should be especially wary about taking children to this area during high tide. The beach offers fantastic salmon-catching opportunities, especially in the winter from July to August.
The clear water of Kilcunda Beach has areas with a darker colour called gutters. These gutters are areas with deeper water than the others, and salmon will cluster in these places. You can get a good catch by baiting them there.

4. Western Port Bay
Western Port is the second-largest bay in the state. It's a 20-mile-wide (32.19 km) circular body on the coast of southern Victoria, a 1 hour, 25-minute drive from Melbourne. Like Port Phillip Bay, it's also an inlet of the Bass Strait, but the Mornington Peninsula separates both bays.
The bay has many jetties and piers that serve as excellent fishing spots. These spots include:
Flinders Jetty, at the end of Bass Street.
Merricks Beach.
Stony Point Pier, at the western end of the bay.
Hastings Jetty on Skinner Street.
Tooradin Inlet, at the northern end of the port.
Corinella Pier on Peter Street.
San Remo Jetty on Marine Parade.
Rhyll Jetty, at the end of Beach Road.
Cowes Jetty on Philip Island.
You can catch juvenile salmon throughout the year at Western Port Bay, but the prime time for more mature fish is between March to September. The species you can catch here include:
Australian Salmon
Elephant fish
Flathead
Gummy Shark
King George whiting
Leatherjacket
Silver trevally
Snapper
Squid
Yellow-eye mullet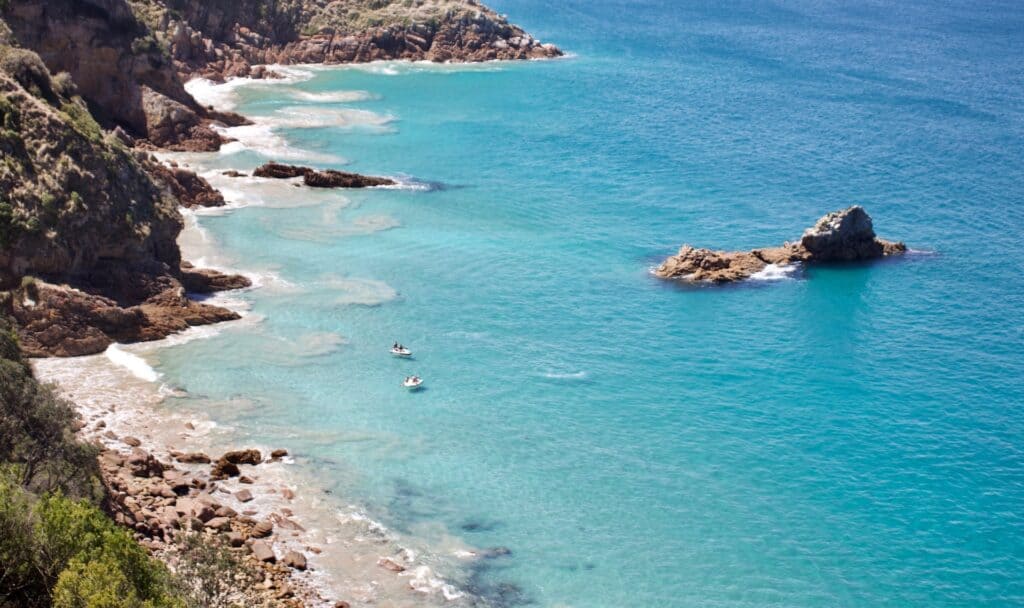 5. Cape Woolamai
Cape Woolamai

is a headland in the southeastern part of Phillip Island, about 2 miles (3.22 km) from Newhaven, Victoria. The beach is a cape because it has granite cliffs rising around the water. The area also has a spectacular, relaxing view from the coastline.
It's a great spot for catching salmon. However, the waves can get rough when the wind gets strong, making the rips stronger. If you're taking children to Cape Woolamai on a windy day, you'll need to keep a close eye on them. You should also be extra cautious while walking on the slippery rock flats.
Salmon fishing in Cape Woolamai takes place all year, but the catch is especially great in the winter. The gutters in the Cape's water are quite deep, so your fishing line is almost guaranteed to catch one of the salmon schools in those areas at any time.


6. Jan Juc Beach
Jan Juc Beach is a great salmon fishing spot along the surf coast in Torquay, Victoria. It's an exposed surf beach with strong rips, consistent swell, and high waves all year round. 
Due to its exposure, it's not the most child-friendly beach, but the Jan Juc Surf Life Saving Club

helps with beach safety. Members of the club rescue about 30 bathers and surfers annually, and Beach Safety gives it a hazard rating of 7 out of 10

, so surf fishing here is best reserved for experienced surfers. However, you can safely catch salmon from the safety of the shore.
Salmon fishing in Jan Juc is best at the beach's northern end because there are more rips, holes and gutters in that area. The salmon catch is best in the winter, but you can also find other varieties of fish in the warmer months.
Resource Links To Products We Use And Recommend
More Pages On Fishing
link to Are There Stonefish In Hervey Bay?
Stonefish are known to inhabit various coastal regions around the world, and Hervey Bay in Australia has had a few encounters over the years with the dreaded stonefish. Hervey Bay offers a diverse...
link to 9 Best Baits For Australian Salmon
Loved for their delicious, oily flesh, Australian salmon are a prized catch for many anglers. And while they can be caught using various techniques, baits are often the most effective. But which...