Surrounded by shorelines on all sides, Tasmania is an angler's paradise. The island state is home to some of the best saltwater fishing in Australia, with excellent catches of salmon, trout, flathead, and more. Whether you're after a professional angler's trophy or just a fun day out with the family, Tasmania has a fishing spot for you.
Here are 7 of the best saltwater fishing spots in Tasmania:
Eaglehawk Neck
Tasman Peninsula
Flinders Island
North West Coast
Pedra Branca
Coles Bay on the East Coast
St. Helens
So, what makes these spots unique? Read on as we go in-depth on each fishing spot and the type of fish you can expect to find there.
1. Eaglehawk Neck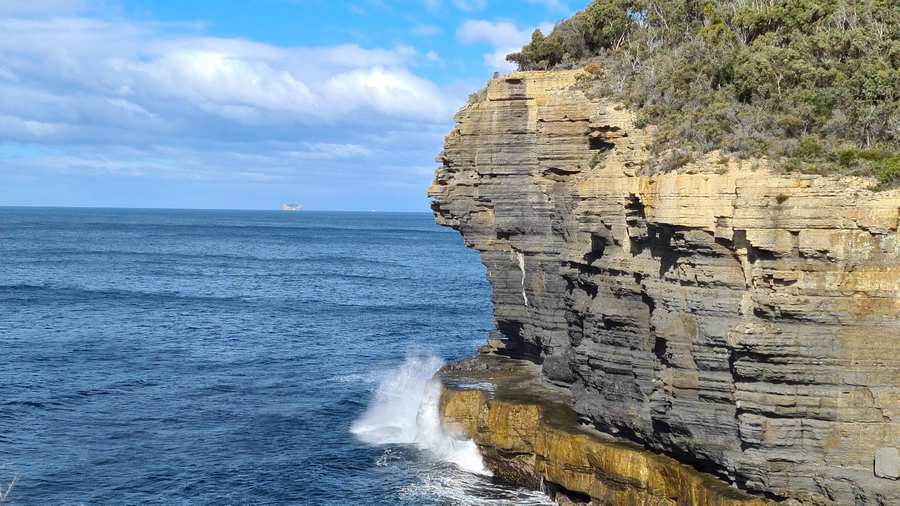 Nestled between Pirates Bay and Norfolk Bay, Eaglehawk Neck

is one of Tasmania's most popular fishing destinations. The isthmus joins the Tasman Peninsula and the Forestier Peninsula, providing sheltered waters and calm conditions ideal for fishing.
Eaglehawk Neck is known for its abundant sea life and big game fishing. You can expect to catch albacore, swordfish, yellowfish tuna, southern bluefin tuna, and the striped marlin. You can also head to Pirates Bay at dusk for some calamari and mackerel.
There are also several charter boat operators in the area that can take you out to sea for a day of deep-sea fishing. Whether you're a pro angler or a beginner, Eaglehawk Neck is the perfect place to cast a line. Even for the more casual angler, the view of the isthmus is worth the trip.
2. The Tasman Peninsula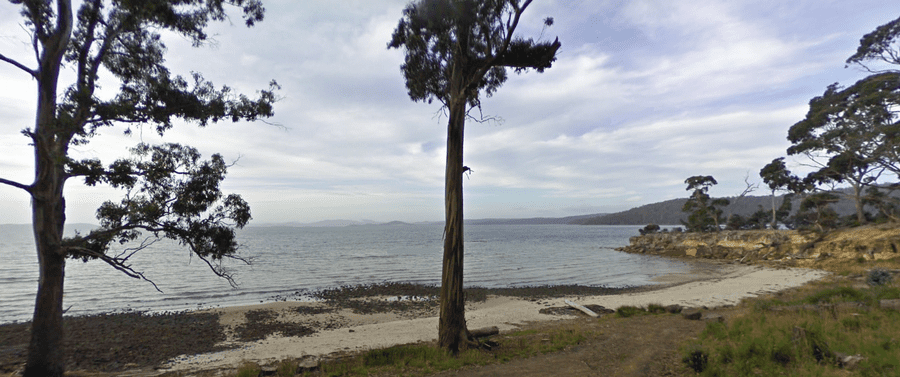 The Tasman Peninsula

is located southeast of Tasmania, approximately 47 miles (75 km) of Hobart by the Arthur Highway. It's a top spot for saltwater fishing in Tasmania and is known for its rocky coastline, providing anglers with plenty of sheltered spots to fish from.
The region is also home to some of the best scuba diving and snorkelling in Tasmania, making it a perfect destination for a family getaway. Popular fishing spots on the Tasman Peninsula include the Cremorne Narrows, Fortescue Bay, Dunalley Canal, and McGees Bridge.
You can land some calamari, sand flathead, mackerel, and Australian salmon from the shore. If you're fishing from a boat, you can catch jackass morwong, leatherjacket, striped trumpeter, tuna, tiger flathead, cod, and snapper. There are fishing charters available that'll take you out to the best fishing spots in the area.
Of course, you should do your research on the best fishing charters in the place where you intend to fish before you hire any of them.
3. Flinders Island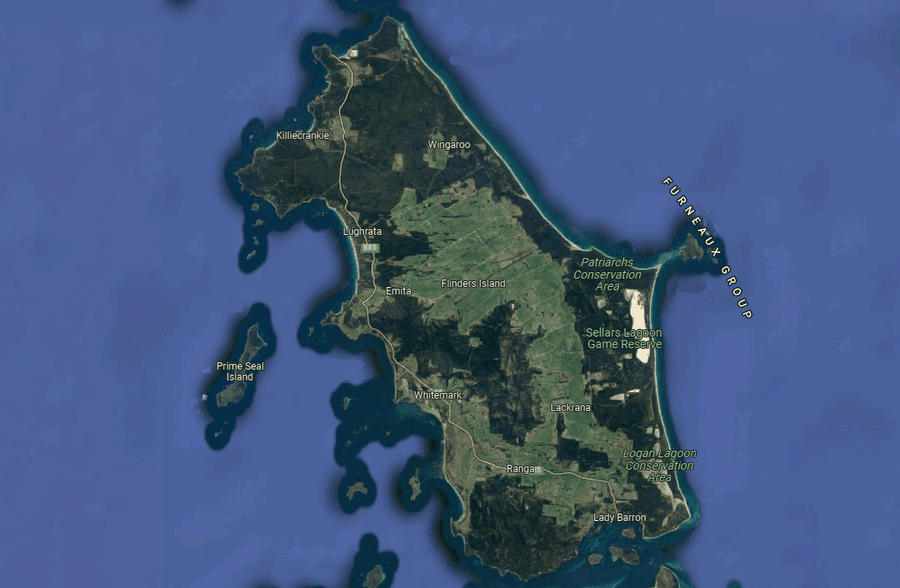 Touted as the largest island in the Bass Strait, Flinders Island is a top spot for saltwater fishing in Tasmania. The island measures 1,333 square kilometres (514 square miles) and is home to around 906 people as of 2021

. The island is known for its rugged coastline and crystal-clear waters. It's also a haven for game fish such as Australian salmon, wrasse, silver trevally, sand flathead, calamari, and gummy shark.
You can catch jack striped trumpeter, garfish, gurnard, King George whiting, and snapper from a boat. It's also a great spot to view the protected limpets

. Taking limpets is illegal in Tasmania. If you do, you'll face the appropriate penalties.
4. North West Coast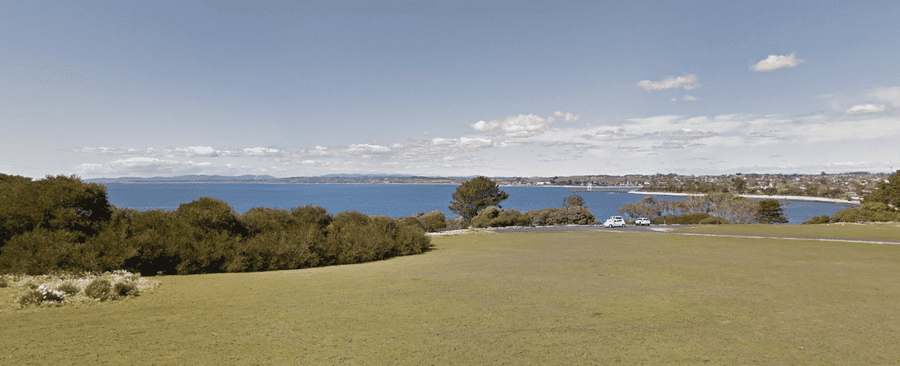 The west coast of Tasmania is renowned for its rugged coastline, wild weather, and world-class fishing. The region is home to some of the best saltwater fishing spots in Tasmania, including Wynyard Wharf, Stanley Wharf, Burnie Boat Ramp, Doctors Rocks, Duck Bay, and Godfrey's Beach.
The west coast is known for its shark fishing, with anglers often landing mako and gummy sharks. You can also catch Australian salmon, King George whiting, barracouta, blue-spotted flathead, snapper, squid, and wrasse. During the warmer months, you can spot schools of blue warehou and Australian salmon migrating along the Northwest Coast.
5. Pedra Branca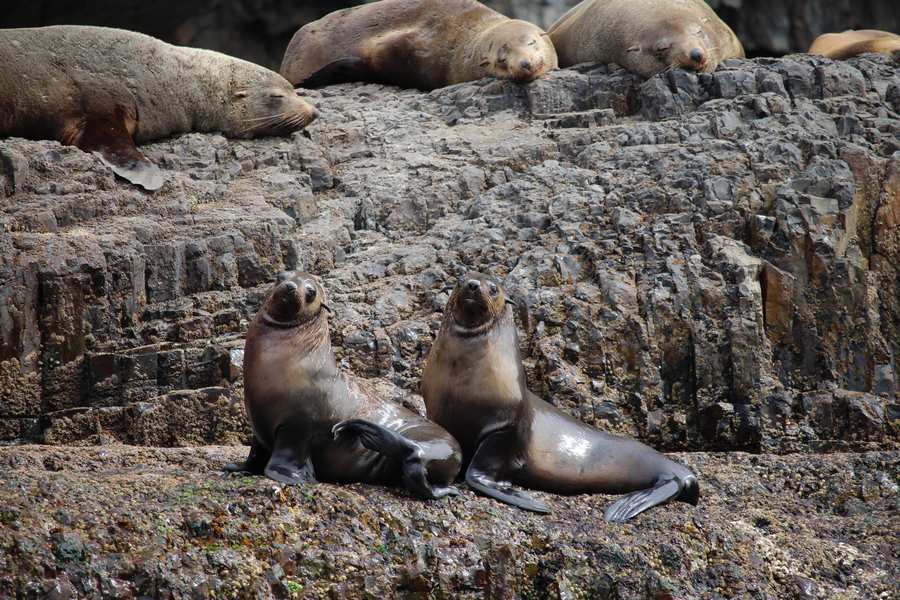 A popular fishing spot in the Southern Islands, Pedra Branca is an uninhabited island located 26 kilometres

(16 miles) southeast of Tasmania. It's contained within the Southwest National Park and is a haven for native wildlife. The island is also a top spot for wave surfing, with several surf breaks located off the island.
Pedra Branca is a top spot for saltwater fishing, with anglers often landing southern bluefin tuna and bottle fish. Due to the windy conditions, the waters can swell quickly, so it's essential to be cautious when fishing from the island.
The best way to target the fish is via professional charter boats that know the area well. The rough conditions provide an ideal environment for tuna fishing.
6. Coles Bay on the East Coast
Tasmania's east coast is an angler's paradise, with Coles Bay being one of the top spots. The bay is located on the Freycinet Peninsula and is renowned for its crystal-clear waters and spectacular coastline. It's a popular tourist destination and is home to several national parks, including the Freycinet National Park.
Coles Bay is a top spot for saltwater fishing from the shore, with bream, wrasse, garfish, sand flathead, silver trevally, and calamari often caught here.
You can also drop a line from a boat and target Australian salmon, leather jacket, skipjack tuna, warehou, yellowtail kingfish, tuna, and mackerel. Other popular fishing spots on the east coast include Waubs Bay, Swansea Pier, The Gulch Wharf, and Little Swanport.
7. St Helens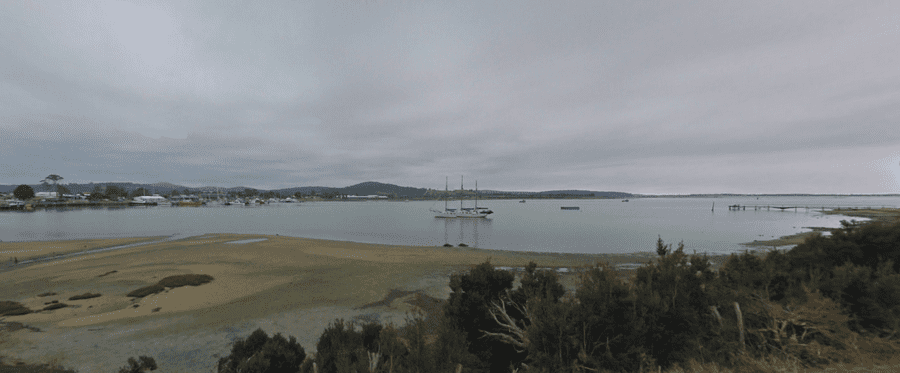 Perfectly nestled on the east coast of Tasmania, St. Helens is a top spot for saltwater fishing. The town is situated on Georges Bay and is known for its beautiful beaches, clear waters, and rich marine life. It offers all-year-round fishing, with the December to June fishing period being the best for big game fish.
With the right fishing gear and patience, you can catch several different species of fish from the shore, including sand flathead, King George whiting, snapper, garfish, and silver trevally.
If you're after a bigger catch, several charter boat operators offer deep-sea fishing trips. If you hire a professional boat charter, you can target striped marlin, bluefin tuna, Australian salmon, swordfish, albacore, blue-eye trevalla, mako shark, and yellowtail kingfish.
Resource Links To Products We Use And Recommend
More Pages On Fishing
link to Are There Stonefish In Hervey Bay?
The stonefish, scientifically known as Synanceia, is renowned for its incredible camouflage and potent venom. It is often considered one of the most venomous fish in the world. This venomous...
link to 9 Best Baits For Australian Salmon
Loved for their delicious, oily flesh, Australian salmon are a prized catch for many anglers. And while they can be caught using various techniques, baits are often the most effective. But which...