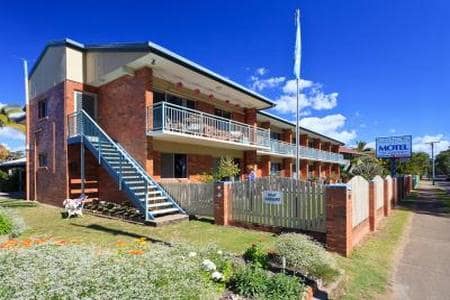 Queensland, Australia is a treasure cove of places to see and once-in-a-lifetime experiences to be had. This is particularly true for Hervey Bay, which is part of the Fraser Coast Region.
When heading to this eastern coast paradise, finding the proper lodging is super important. Due to Queensland being a highly desired place, especially Hervey Bay, there are a few locations for accommodation available.
From resorts to caravan parks and everything in between, there's plenty to choose from.
Beach Motels Hervey Bay
When checking out the various lodging options, Shelly Beach Motel is a place to come to mind. Located in Urangan, this motel is surrounded by pristine beaches and other great places to check out.
This particular area showcases nice temperatures (28 degrees Celcius in summer and 22 degrees Celcius in winter!) and prides itself on all rooms having beautiful views of the ocean.
There's nothing like watching soft waves in the morning or evening. The experience is super tranquil!
Description
The motel at Shelly Beach isn't as fancy looking as some other resorts or hotels, however, it does have that quiet and peaceful look to it.
Top-level rooms have private balconies for enjoying the ocean views even more and bottom-level rooms have complete access to their courtyard area.
Both areas come with perks of their own and personal preference will rule in this decision. Either way, both are beautiful options!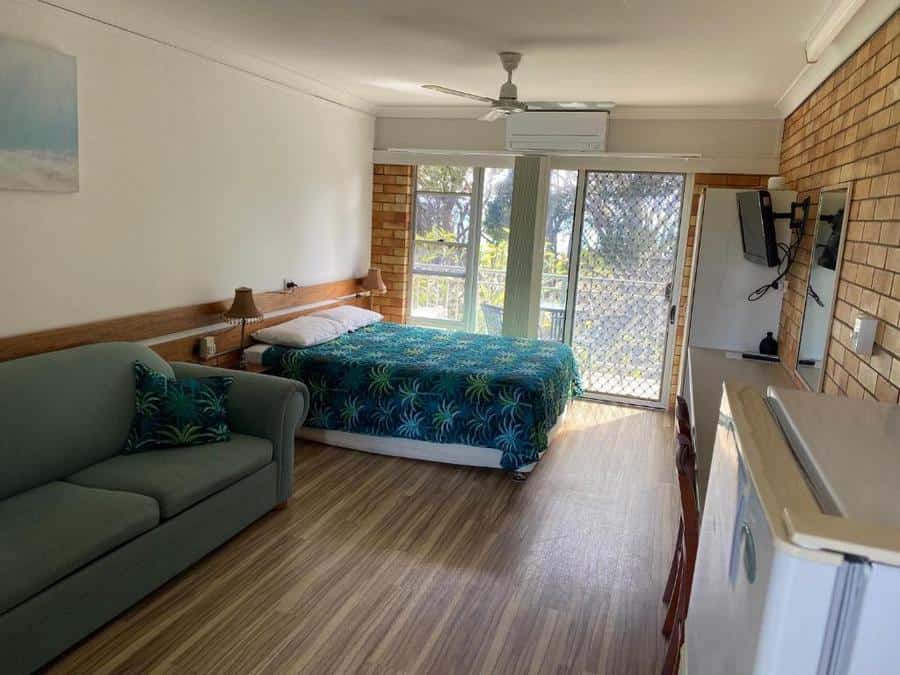 Popular Facilities
The rooms – The motel is smaller than other larger accommodations but that doesn't mean they are big on giving comfort. Each room is decorated a little differently and provides a totally unique experience for its guests. Because of the motel's smaller size, the attention to detail in the rooms is an appreciated factor!
Outdoor gazebo area – The gazebo area is one of the most beloved spots at the motel. It is not only an outdoor kitchen area (complete with everything for a good bbq!) but its decor is ever-changing. This ensures that the area stays current with the time of year and is inviting for those staying at the motel. Moreover, it is a beautiful space that gives a different vibe periodically. Those who might stay here more than once will find themselves having a different view of the gazebo area!
These two facility features are the most interesting parts of the Shelly Beach Motel. It truly sets it apart from other lodging options in the area.
Rating
A hotel, motel, or resort's overall star rating really showcases what kind of experience to expect during a stay. Everyone's heard of 4-star or 5-star ratings where the experience is truly valued over the number of services provided.
This motel in Hervey Bay is said to have a 3-star rating. While that rating is not as high as other locations, 3-star ratings aren't a bad thing. In fact, 3-star ratings can be simply defined as having average amenities available but providing really strong customer service.
The motel at Shelly Beach Hervey Bay certainly caters to their guests! They do not only show passion for ensuring the experience is unique but also as a means of staying different over run-of-the-mill lodging.
Moreover, ratings come in the form of guests ratings as well. 81 Google users have rated the place a 4.4 out of 5 stars, which is incredible for such a smaller lodging option. The user's main compliments included the service they received as well as the cleanliness of the location.
Room Types
As expressed before, the rooms here are unique in themselves. Each one is decorated a little differently to give varying experiences for every guest.
The overall feel of these rooms is aimed to be a wholesome, comfortable, and homey experience. The rooms are well decorated and simple when it comes to their amenities.
The basics like tea and coffee makers, microwaves and toasters, patio chair seating, and free wifi are available. There are two room types available here, a double room with one queen bed and a family room with one queen bed and two single beds.
The rates of the rooms can change due to peak seasons, however, the standard rates are $105 for the double room and $125 for the family room. That is an exceptional price per night compared to other locations!
For those looking to have comfortable beds at an affordable price and be in the heart of Hervey Bay, this motel is the answer.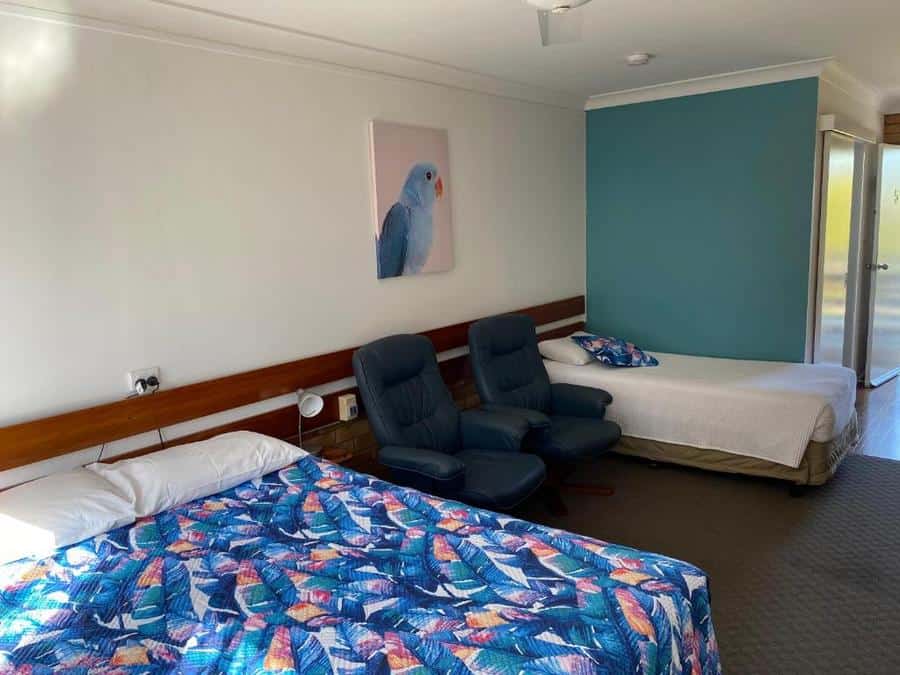 Surroundings and Location
The location and contact information for the Shelly Beach Motel is as follows:
510 Esplanade
Urangan Hervey Bay QLD 4655
Phone 07 4128 9888
The Esplanade in Hervey Bay is lined with a lot of different lodging options and this motel is no exception.
It is a central point for Hervey Bay and only a walk away from exploring the esplanade (a 14km stretch of a coastal walking area) or local shops and eateries.
Moreover, it is near the Urangan Pier which is a historical pier that has been preserved. Only a twenty-minute walk from the motel, this pier is great for relaxing, fishing and seeing various marine life.
The motel also offers free booking for whale-watching tours and Fraser Island tours as well. Whale-watching is really famous in Hervey Bay and taking these boat tours is a real treat.
More importantly, just about everything needed is within a walking distance or a short drive's distance from the motel! A beach area is also super close, only a 50 m walk, and Torquay Beach is about 2km.
The Hervey Bay Botanical Gardens is also a great attraction.
Facilities (Other than the popular ones!)
Outdoor patio seating (lower level)
Check-In and Check-Out Times
Check-In is 2 pm and check-out is at 10 am.
For those on a budget, Shelly Beach Motel in Hervey Bay is a wonderful choice for lodging, especially for families or couples.
Resource Links To Products We Use And Recommend
More Recommendations For Accommodation
link to Discovery Parks Fraser Street Hervey Bay
On the Fraser Coast, Hervey Bay is an oasis of the best natural world the area has to offer. Just across the way from Fraser Island, you will also find beautiful botanical gardens, a stunning...
link to Caravan Parks Hervey Bay
Throughout the region of Hervey Bay, there are over 20 caravan parks to choose from. All these caravan parks are slightly different from one another. Some are bigger while others are smaller in size...