Are you ready to plan your next snorkeling trip? In that case, you must be wondering when is the right time to go – read this article to find out!
Snorkeling can be a fun and rewarding experience, regardless of when you do it. However, some times of the day are better suited for snorkeling than others. If you genuinely want an enjoyable and safe experience, you need to consider the best time for snorkeling can be – so, what time should you plan your next trip?
The best time for snorkeling is during the middle of the day when the sun is at its highest point, and there is plenty of light for visibility. Tides are also important, as low tide typically provides more transparent water and easier access to reefs and other underwater attractions.
In this blog post, we will discuss the best time of day to go snorkeling so that you can have the most enjoyable experience possible! We will also discuss the factors impacting your snorkeling experience and how to prepare for your next trip! Keep reading to learn more about this fascinating activity!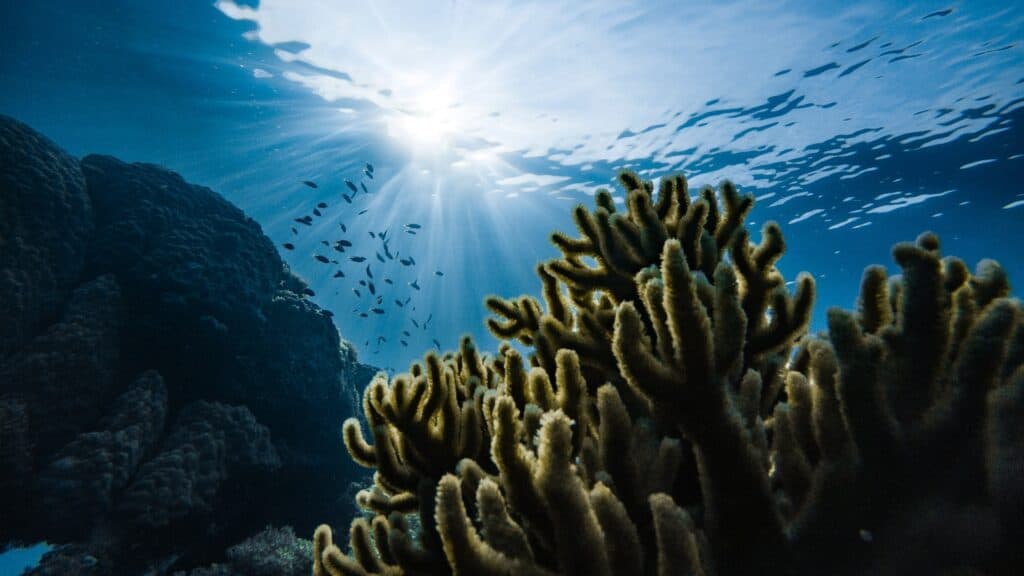 What Time Of Day Is The Best For Snorkelling?
The best time of day for snorkeling depends on several factors, including visibility, tides, and marine life activity. Generally, the middle of the day is the best time for snorkeling, as the sun is at its highest point and plenty of light is available to see whatever you are doing. 
However, if you want to stay safe as you carry on your underwater adventure, it is also important to consider the state of the tides

on the sea when planning a snorkeling trip.
Whenever you notice a low tide, it is an excellent time to carry out this activity. This is because low tide typically means that the water will be easy to navigate, see-through your snorkel mask, and will allow you to do some exploring. 
For example, if you want to check out the animals and reefs in the area, you will be able to see them better at this tide, not to mention that marine life will be most active at this time and during low tide. 
If you are in a space where you can see marine life, it is important to be respectful and avoid disturbing or interfering with the natural behaviours of marine animals.
In the summertime, snorkeling can seem like a no-brainer. However, several important factors must be considered when planning a winter snorkeling trip. Similarly to summertime, it is best to go during the middle of the day when the water is at its warmest, and there is plenty of sunlight for visibility. 
At the same time, remember to check weather forecasts and avoid windy or stormy days. However, it is important to consider that some marine life may be less active during the winter. Considering all of these factors, you can plan a fun and safe snorkelling trip that will give you an unforgettable experience.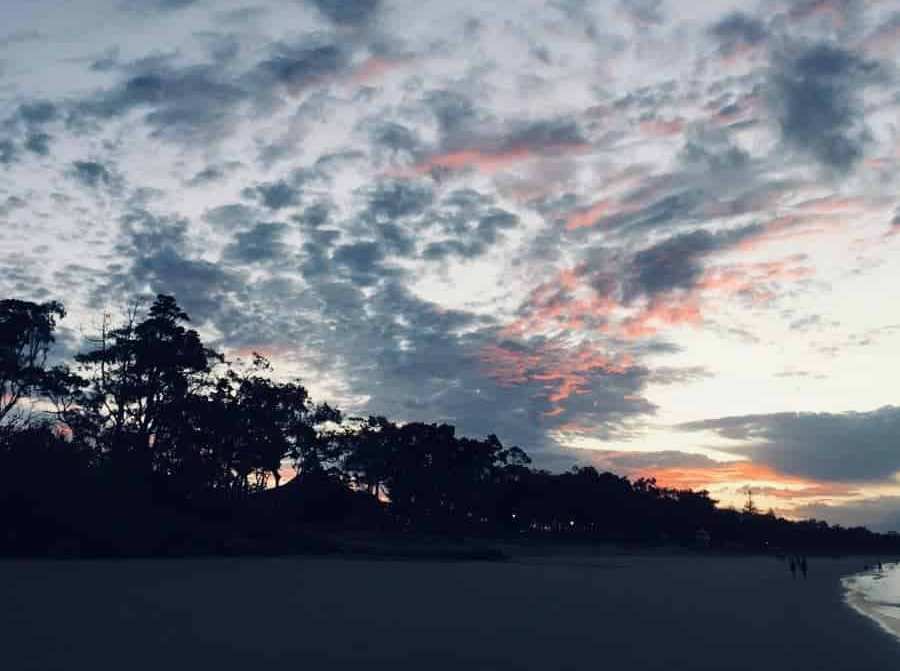 Can Weather Affect Snorkeling Conditions?
Any experienced snorkeler knows that weather can have a big impact on conditions in the water. Windy days can create rough waters, reducing visibility and making swimming harder. Thunderstorms and heavy rain can also cause waves and strong currents, making staying safe in the water difficult.
For these reasons, it is always important to check the weather forecast before heading out for a day of snorkeling. If the conditions look unfavourable, it is best to stay on dry land. By taking a few simple precautions, you can ensure that your snorkeling trip is enjoyable and safe.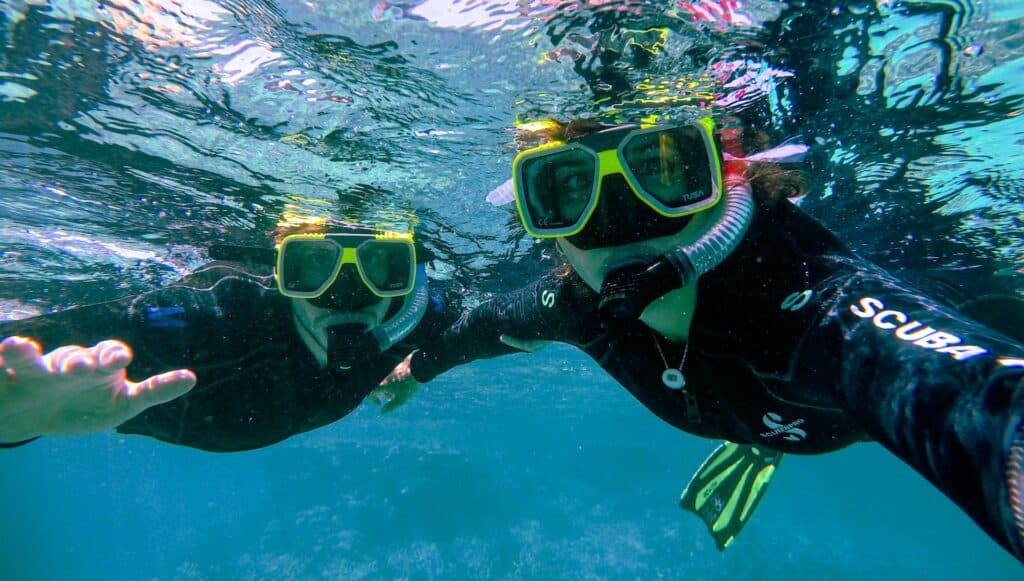 How To Prepare For Snorkeling In The Middle Of The Day
Snorkeling is a great way to get up close and personal with the ocean's many wonders. But before you jump in, you must do your research and plan accordingly. First, find out what kind of marine life or attractions you can expect to see at your chosen snorkeling spot. 
This will help you know what to look for and whether you need to bring any special gear. For example, if you're hoping to see turtles, look for a location known for turtle sightings.
Then, be sure to pack any necessary items such as sunscreen, a waterproof camera, and a snorkel with a clear view. Finally, brush up on your buoyancy control skills. 
Proper buoyancy will not only make your snorkeling experience more enjoyable but it will also help minimise any potential harm to marine life or their habitats. 
Make sure you are aware of snorkeling safety precautions before you snorkel for the first time. Here are some tips on snorkeling:
With some preparation, you're sure to have a fantastic time exploring the underwater world.
Does The Region Affect When You Should Go Snorkeling?
The region can definitely impact the best time to go snorkeling. For example, in tropical areas with consistently warm water and abundant marine life, snorkeling may be enjoyed year-round during the middle of the day.
On the other hand, in colder regions with a shorter snorkeling season, it is important to plan trips during the warmer months and consider both tides and weather forecasts.
Additionally, different regions may have varying marine life activity patterns that should be respected, and you should plan your trip accordingly.
Here are some of the most popular regions for snorkeling in the world and what they have to offer: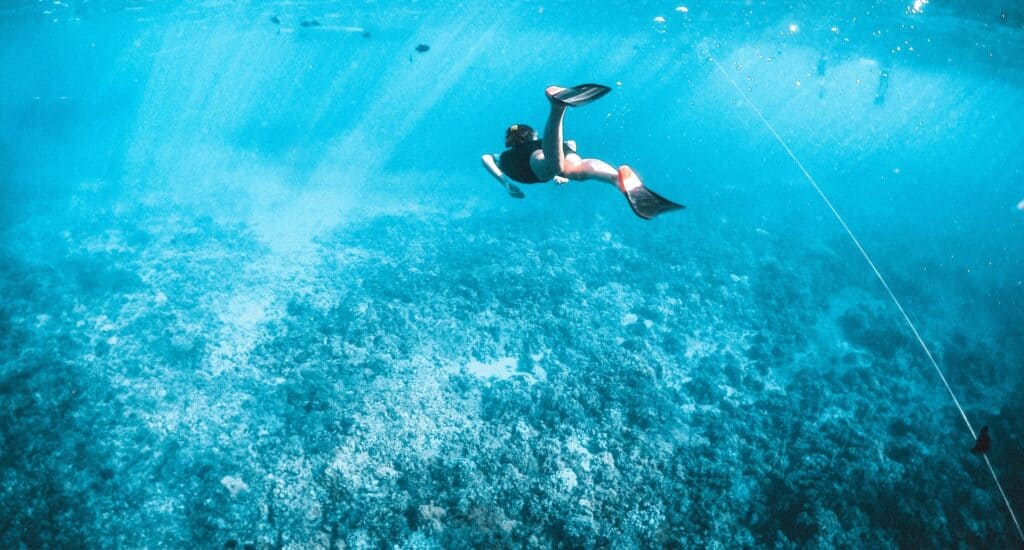 | | |
| --- | --- |
| Region | What You Can See |
| Maldives | Manta rays, sharks, sea turtles |
| Hawaii | Lava rocks, exotic fish, coves, eels |
| Thailand | Corals, clownfish, sea sharks |
| Egypt | Sharks, lionfish, coral gardens |
| Australia | The Great barrier reef, Coral cays |
A look at snorkeling experiences around the world

.
Conclusion
Snorkeling can be a fun experience to bring a group of people together, and for many people, it can be a once-in-a-lifetime opportunity to see marine life in all its glory. 
To make the most of your next snorkeling trip, it is best you prepare beforehand, and remember to plan your trip for the middle of the day. This will give you the best light, conditions, and marine activity for an experience of a lifetime!
Resource Links To Products We Use And Recommend
More Pages On Things To Do
link to What Is The Best Day To Rent A Car?
Renting a car can be expensive. Between service fees and general charges, the price can really rack up. Even what day a rental car is picked up can save a few bucks. However, knowing some general...
link to Hervey Bay Parks
When selecting a place to get outdoors and enjoy the weather, choosing just the right park is always a great idea. In most parks, you can bring your pets along and pack a BBQ. Almost all parks in...