Famous for its white sandy beaches, calm waters, and beautiful sunsets, Adelaide is one of the best places to go fishing in South Australia. With abundant marine life and diverse scenery, novice and experienced anglers can find the perfect spot to cast their line.
Here are 7 places to fish on the beach in Adelaide:
Glenelg Beach
Brighton Beach
Grange Beach
Henley Beach
Semaphore Beach
Port Noarlunga Beach
West Beach
Whether you're looking to catch a big one or enjoy the tranquillity of being by the water while engaging in recreational fishing, these seven beaches will not disappoint. So, let's learn what makes each location unique and ideal for a day of fishing.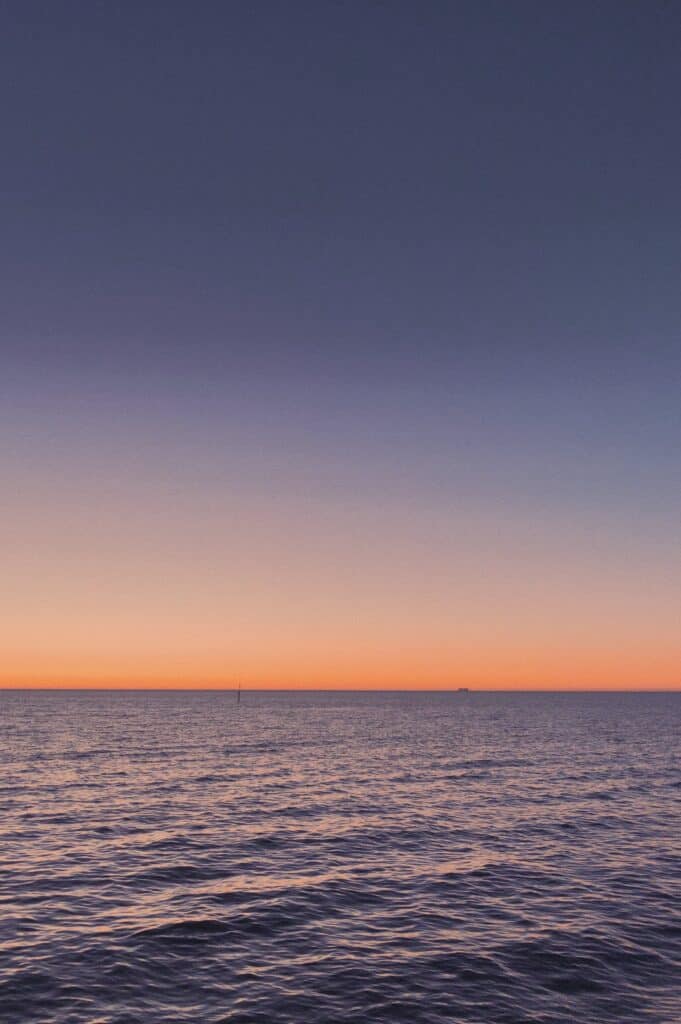 1. Glenelg Beach
Located around 20 minutes from Adelaide's CBD by car, Glenelg beach

is the most popular beach in South Australia. The easy-to-access, vibrant atmosphere and vast landscapes make it a top spot for fishing. 
You can drop a line from the shore or the jetty located along the beach.
Common catches include salmon, trout, mulloway, and bream. Glenelg is also a hot spot for squid fishing at night. The best time to fish here is early morning or late afternoon when the water is calmest. 
You can purchase bait from the many shops lining the Jetty Road precinct. There are several cafes and restaurants nearby if you need to take a break or want to enjoy a meal with a view.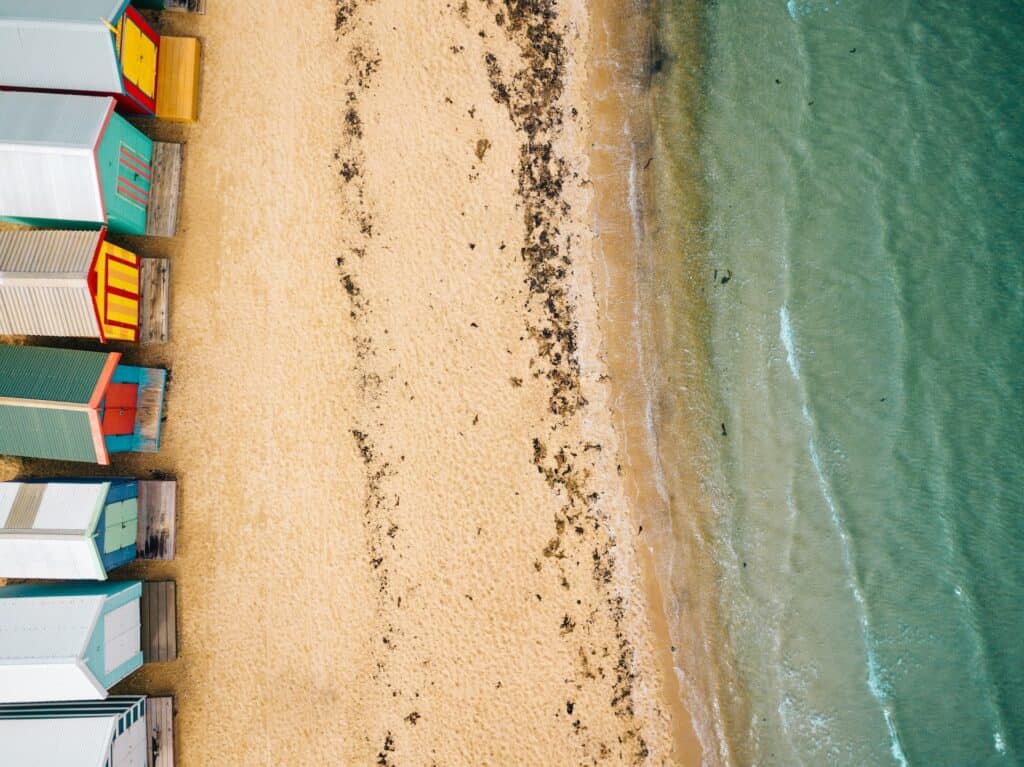 2. Brighton Beach
Ten minutes away from Glenelg beach, you can cast a line at the suburb of Brighton. This beach is a bit more low-key with a relaxed vibe and offers all-year-round fishing.
You can land a good catch of King George whiting, squid, snapper, and blue swimmer crabs. The Brighton Jetty is a popular fishing spot, and you'll see plenty of other fishers here on a sunny day. 
The rocky reef and vast grass beds attract squid, garfish, and flathead. Bring your bait or stop by one of the local shops to purchase some before heading to the beach.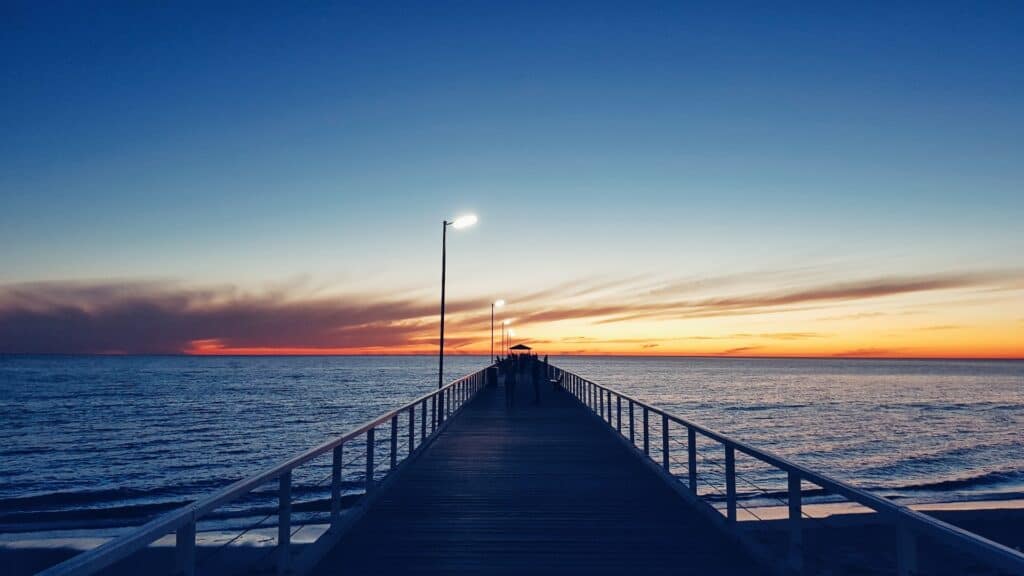 3. Grange Beach
If you love the tasty and crispy blue swimmer crab, then Grange beach

is your perfect fishing destination. The calm waters, expansive shoreline, and shallow reefs also attract a variety of other seafood and marine life. 
Common fish species include herring, garfish, sand crabs, and whiting. Early morning and after dark are the best times to target garfish and herring. You can try crabbing during the day when the water is a bit warmer. 
The best way to catch crabs here is by using a crab pot. Bait your pot with fish heads to attract them. 
April to June is the peak season for sand crabs, so this is the best time to try your luck at Grange beach. There are many bait and tackle shops in the area, so you can easily purchase everything you need for a day of fishing.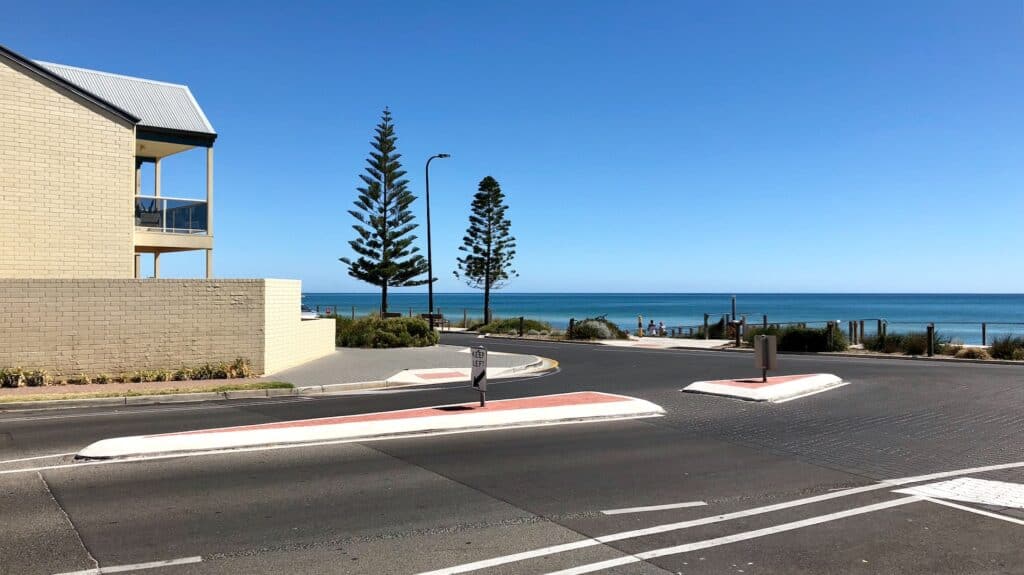 4. Henley Beach
Stretching onto the St Vincent Gulf, Henley beach

is a long and wide beach providing plenty of fishing space. It's a favorite spot for many anglers for its diverse marine life. You can catch whiting, garfish, tommies, and blue swimmer crabs. 
If you are willing to venture out a little further, you can drop a line from one of the jetties and try your luck at catching some bigger fish like snapper, Kingfish, and salmon. Bronze whaler sharks also frequent the area, so be sure to use caution and do not try to land one of these. 
Ensure you follow the fishing regulations if you use balloon rigs and wire traces, as these are not allowed in some areas. You can purchase bait and tackle from any of the local shops.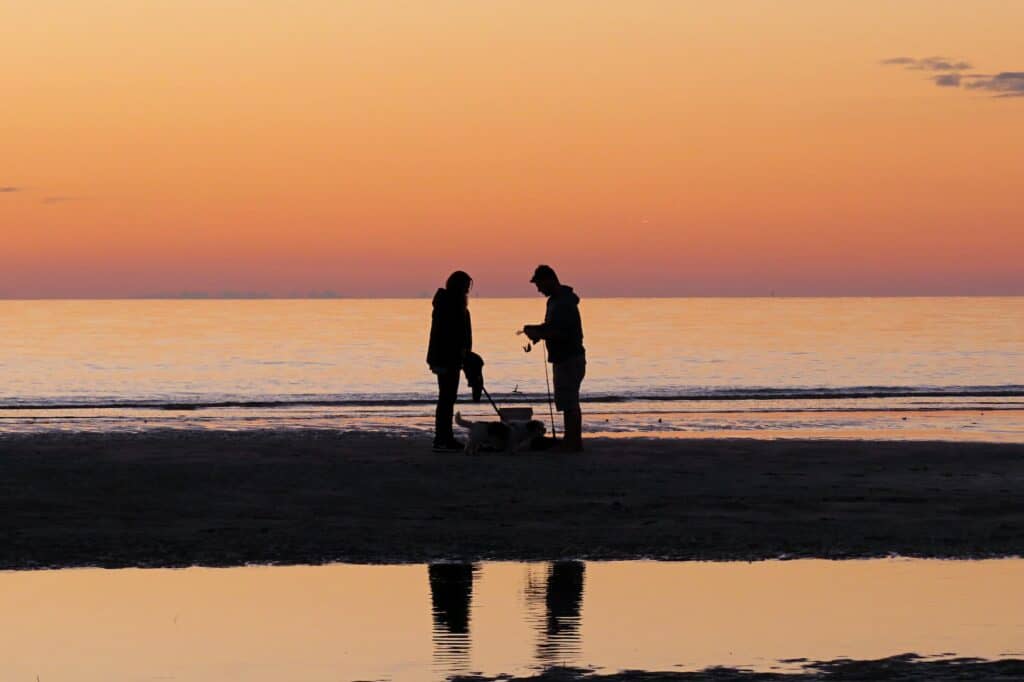 5. Semaphore Beach
Semaphore beach is a crown jewel of the west coast and a popular fishing spot in the summer. Low dunes, a long jetty, and the picturesque Fleurieu coastlines surround the area, making for a scenic day out on the sand. The warm water and expansive shoreline make it an excellent spot for swimming, sunbathing, and fishing. 
You can catch mullet, whiting, squid, and garfish. From October to March, you can see some bronze whaler sharks that frequent the area. Some try and catch these sharks is by using large bait such as tuna, salmon, or mackerel this is best not to do and not reccommend.
You can fish from the shore, the jetty, or a boat. You can charter a boat from any local business if you don't have one. Familiarize yourself with shark fishing regulations

to avoid penalties and license revocation.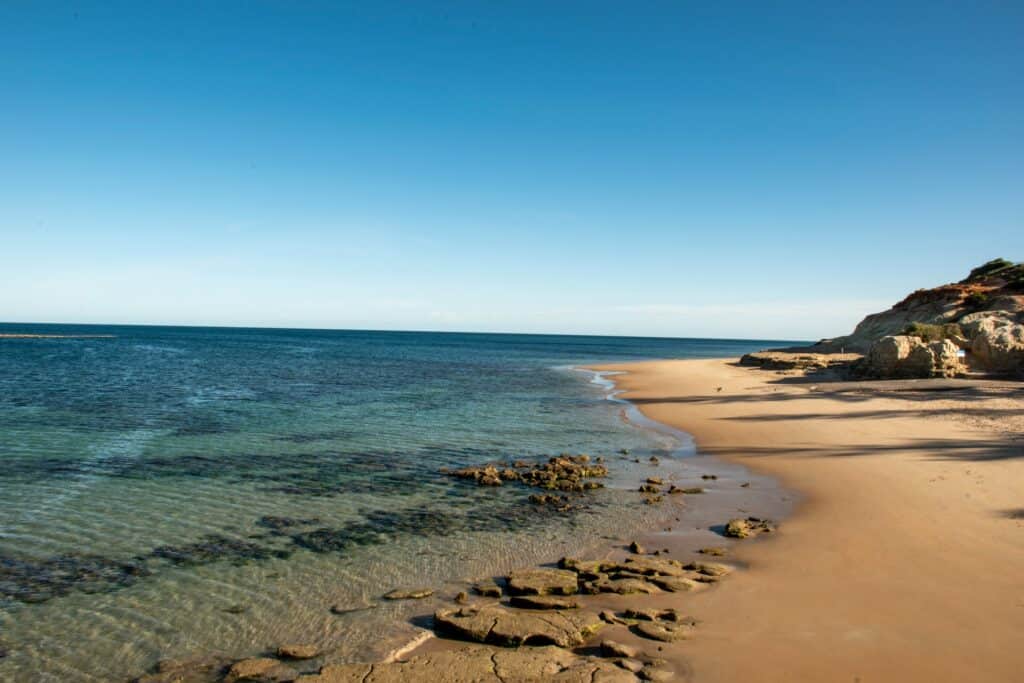 6. Port Noarlunga Beach
While it's located a bit further from the city, Port Noarlunga is a popular fishing destination for those willing to make the drive. The area is known for its clear waters, abundant marine life, and beautiful reefs. 
Popular fish include Australian salmon, mullet, herring, snapper, southern calamari (squid), and King George whiting. Winter months are the best to land Australian salmon, while warmer months see increased populations of mullet and squid. 
Bait is readily available from any local shops, and you can fish from the shore, the jetty, or a boat. Chartering a vessel is your best bet if you're hoping to catch a bigger fish. Ensure you follow the fishing regulations as some areas have size and bag limits.

7. West Beach
Although quieter and not as bustling as other beaches on this list, West Beach

still provides an excellent opportunity to catch fish. During summer, anglers flock to the beach to target black bream, salmon trout, mulloway, and garfish. 
A well-presented lure, fresh bait, and light fishing gear are all you need to catch fish off the beach. Here, black bream weighing more than 1kg (2.2 lbs) are not uncommon. Carry your rod, some bait, and a small Esky with you to enjoy a fresh fish dinner. 
Still, check the local fishing regulations before wetting a line, as some areas are closed to fishing.
Resource Links To Products We Use And Recommend
7 Places To Fish On The Beach In Adelaide