Adelaide is quite famous amongst tourists for its scenic beauty and rich cultural history. However, if you've already witnessed the full glory of this beautiful city, you'll naturally want to explore new avenues. So what are some popular South Australian attractions outside Adelaide City?
Just a few hours away from Adelaide, you can visit Kangaroo Island for some fun-in-the-sun activities and obviously, kangaroos! You can also drive to Barossa Valley, which has breathtaking scenery and is also rich in culture and art. There are also other nearby attractions outside Adelaide, like the Murray River and Fleurieu Peninsula, which are definitely worth visiting.
South Australia is arguably one of the best tourist attractions in the country while also being much more economical than the larger cities. Therefore to enjoy the tourism experience outside Adelaide city, you must visit some of the cult-favorite places mentioned below. 
Attractions Outside Adelaide City
From spending your time on islands to exploring the culture of South Australia, here are some essential places to visit if you're travelling outside Adelaide City:
Kangaroo Island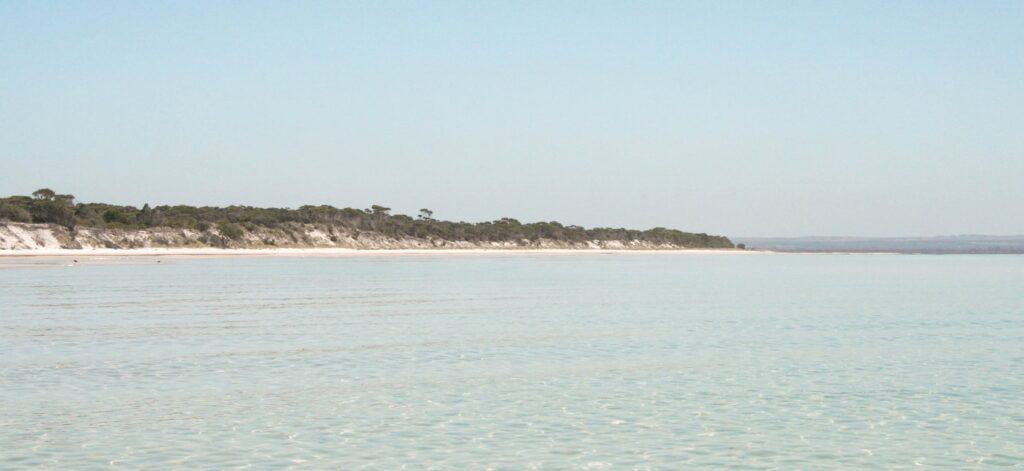 Kangaroo Island is the third largest island in Australia and is one of the most popular natural attractions of South Australia. The island is surrounded by clear blue waters and adorned with a rugged coastline of majestic beaches. 
You'll find some majestic natural rock formations and caves in several spots on the island for you to marvel at. Not just that, there are also many outdoor activities for you to engage yourself in to maximize your experience.
The island is rich in impeccable flora and fauna, with beautiful greenery and brilliant wildlife, including koalas, seals, penguins, sea lions, and various rare birds. 
To help make the most out of your trip, we've compiled a list of activities you can do to have a wonderful time at Kangaroo Island. 
Visit Flinders Chase National Park
Flinders Chase National Park encompasses the entire western end of Kangaroo Island. It features a vast network of hiking trails that runs across the park allowing you to explore the park's waterways and forests. There you will also find the Remarkable Rocks which are a popular attraction amongst tourists. 
In this park, thousands of New Zealand fur seals gather on the beach and entertain visitors with tricks. You can also find kangaroos and various birds roaming around the area, making this a great place for viewing wildlife. 
Explore The Shores Of Vivonne Bay
Vivonne Bay, a long strip of glimmering white sand and clear blue water, is a beautiful coast patch towards the island's south. Entry is free, and many entertainment activities are available for you to indulge yourself in, such as surfing, sunbathing, and fishing off the jetty.
Swimming is generally avoided since the water is quite cold and the waves are aggressive.
Surf Sand Dunes At Little Sahara
If you want to try something different, you can try your hand at sand surfing. Formed due to storms and erosions, these dunes offer you a great chance to experience the thrill of surfing on the sand. Some of the dunes can be as high as 70 meters, making them perfect for an adrenaline-fueled adventure.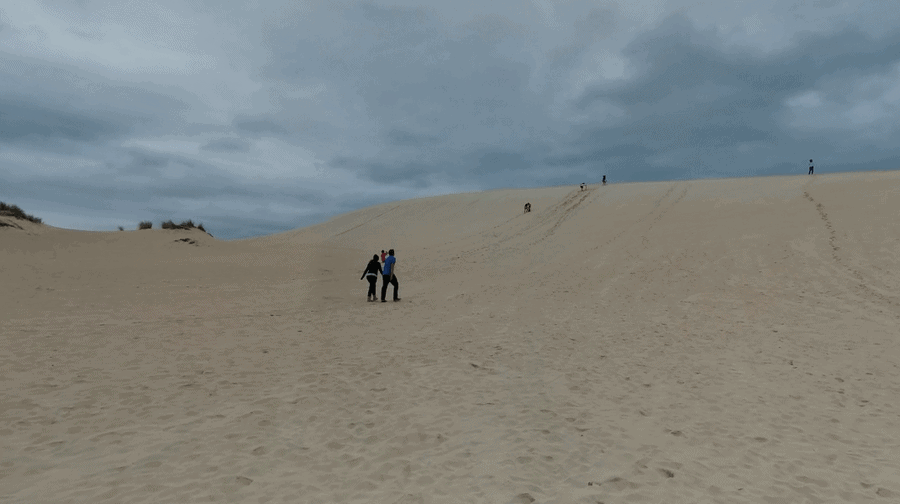 Barossa Valley
The Barossa Valley is roughly an hour's drive from Adelaide and has its fair share of breathtaking sights. The valley is known for being one of Australia's oldest grape-production regions. It also holds some historical value due to the many buildings, heritage trails, and museums located there from the time of the German and English immigrants. 
The farmers' market of the valley is famous for selling fresh and delicious produce. You can also learn to prepare gourmet cuisines from scratch by attending culinary schools in the area. After your daytime activities, you can unwind at the many spas or go for a stroll in the gift shops and art galleries. 
The Fleurieu Peninsula
Fleurieu Peninsula is a beautiful spot emerging from the Mount Lofty Ranges. A little over an hour away from Adelaide, it's prevalent amongst tourists for its picturesque beauty and abundance of outdoor activities, such as fishing, boating, surfing, swimming, and many more. 
If you don't want to go into the water, you can go on a bushwalk and watch the glamorous whales from a distance. The scenery is breathtaking, with well-maintained and diverse wildlife reserves and stunning beaches.
The peninsula has several beach resorts to stay in, enjoy the scenery, and feast on locally-produced grapes and vines. 
Murray River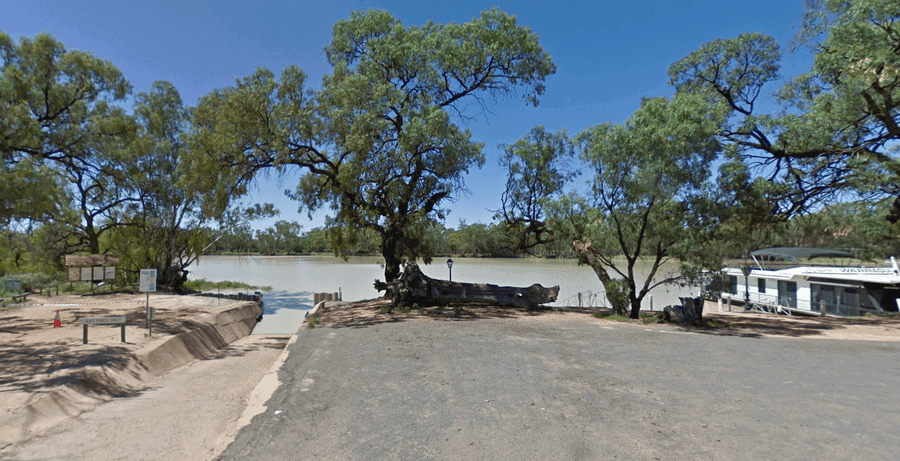 Australia's longest river, the Murray River, flows from the New South Wales Alps to the Southern Ocean in South Australia. It's encompassed by sandstone cliffs and eucalyptus trees all around it. 
The wetlands are home to a wide range of water birds, while the river irrigates a massive agricultural region. The water also allows for an extensive selection of tourist activities, including fishing, boating, water skiing, gliding, and swimming. 
The scenery is adorned with vibrant, colourful gardens and aromatic flowers. However, you can also experience the charm of the nearby Torrens Lake. 
Here is a short comparison between the Murray River and Torrens Lake:
| | |
| --- | --- |
| Murray River | Torrens Lake |
| Australia's most important irrigated region | The centrepiece of many Adelaide events |
| Has famous bridges, e.g., Edwards Crossing | Can enjoy rides on recreational ferries |
| Tourist activities include boating and fishing | You can ride a recreational paddle boat |
FAQs
Which City In Australia Has The Best Weather?
Adelaide can get pretty hot in the summer. Port Macquarie has arguably the best overall climate in Australia, with gentle summers and moderate winters. You'll find people swimming there at any time of the year. 
What Are Some Famous Cities Near Adelaide?
Some famous cities near Adelaide include Golden Groove, Little Hampton, Seaford, and Virginia. While some may argue that these cities are not the most famous ones in Australia, they have incredibly scenic sights and are located only within 30-40 kilometres of Adelaide. 
What Are Some Famous Rivers/Lakes Around South Australia?
There are multiple rivers and lakes that you can find in South Australia outside of Adelaide. Some of the most famous ones include the Goulburn River in Victoria and the Macumba River in far South Australia. 
Conclusion
South Australia is abundant in beautiful and picturesque natural landscapes with an endless list of possible activities. So what's stopping you, pack up your bags and head out on some amazing adventures with your friends and family!
Resource Links To Products We Use And Recommend
More Pages On Other Areas