Bruny Island, one of Tasmania's treasures, is one of the most popular camping spots in the country. Its scenic beaches, lush foliage, and mix of rugged and luxurious camping have made the island a fan favourite.
With campervanning becoming more popular, I'm sure you'll want to know if you can take your campervan to Bruny Island.
You can take a campervan to Bruny Island. The island has plenty of spots for regular camping, caravans, and campervan parking. You will need a Park Pass to enter the campsites within the proximity of the national park, and fees such as those for ferries apply.
In the rest of this article, I'll explain everything you need to know about taking your campervan to Bruny Island. I'll also discuss a few of the best places to park your campervan and enjoy your trip. Let's dive in!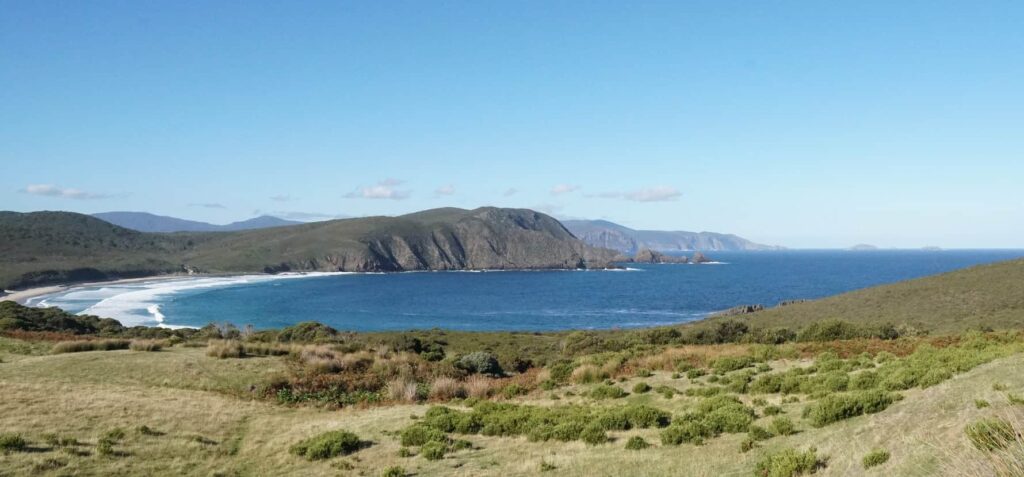 Taking A Campervan To Bruny Island – What You Need To Know
Fortunately, taking a campervan to Bruny Island isn't too difficult.
The main things to remember about taking a campervan to Bruny Island are:
You'll need to pay for the ferry and a Park Pass.
You can hire a campervan if you don't own one.
You may need to bring your own supplies.
There are five main campsites on the island where you can park your campervan.
Let's look at each of these in detail.
The Cost Of Taking Your Campervan To Bruny Island
Taking a campervan to Bruny Island isn't very expensive (although I suppose that would depend on your definition of "expensive").
You need to plan for these main costs when taking a campervan to the island:
Here's a rough estimate of pricing.
Ferry fees – $46-78.50 depending on the size of your campervan (up to $102.60 for large vehicles)
Park passes – $82.40 per vehicle (up to 8 people) for two months (assuming you're taking the Holiday Pass and you want to include a trip to Cradle Mountain).
Of course, the prices will vary depending on the type of pass you purchase.
Hiring A Campervan
If you don't own a campervan, you can hire one to use for your holiday. There are some great options for hiring campervans from the nearby town of Hobart. Once you pick up your campervan from there, you can drive for approximately 33 minutes to Kettering, where the Bruny Island ferry leaves.
Two companies that seem highly rated (i.e., have a rating of at least 4.0 per their Google reviews) are Cruisin' Motorhomes and Britz. Both have campervans for hire in Hobart that can go to the airport. You can arrange pickup and drop locations and choose a campervan suited to your needs. 
I'd suggest choosing something with a built-in shower, especially if you're camping for a few days at Bruny Island. Most campsites have a toilet but will likely not have a designated shower area.
Bringing Your Own Supplies
An important thing to remember about taking a campervan to Bruny Island is that you have to bring your own supplies. The supplies you may need to get are mentioned below.
Drinking water
Fuel stove
Above-ground contained fire pit (preferred)
Pre-cut firewood
The fire pit and firewood are optional. You'll need to bring those with you if you plan to have a campfire. Most campsites have fire pits, but to be safe, you may want to bring your own in case all the other fire pits are being used at the time of your visit.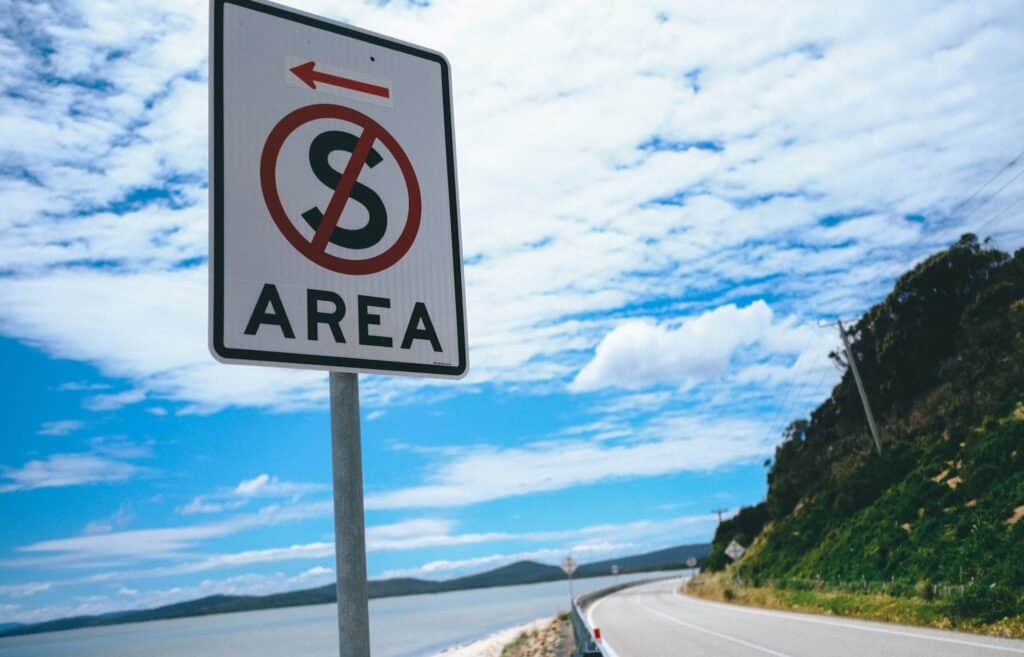 Where You Can Park Your Campervan In Bruny Island
Bruny Island is home to some of the most beautiful campsites in the world. From lush forests to calming oceans, these campsites offer an experience that lets you live close to nature.
Here are five camping spots on Bruny Island.
Jetty Beach Camping
The Pines Campsite
Captain Cook Holiday Park
The Neck Reserve Camping Area
Cloudy Corner
I should note that you don't need to pay a fee to enter the campsite at The Pines.
The fees are detailed below for Cloudy Corner, Jetty Beach, and The Neck (which are campsites within the proximity of South Bruny National Park):
Per night – $10 for 1-2 people
Per additional adult (18+) – $5
Per additional child (5-17) – $2.50
Per child below the age of 5 – Free
Family of 5 – $15 per night
Meanwhile, Captain Cook Holiday Park has a separate fee structure. It's a private-run campsite with cabins, rooms, and powered and unpowered sites.
Here are the prices for campsites in Captain Cook Holiday Park:
Powered sites – Starting from $35 per night
Unpowered sites – Starting from $25 per night
You can look up accommodatio

n

options in Captain Cook

on their website.
Do You Need A Permit To Enter Bruny Island?
You need a permit to enter the South Bruny Island National Park campsites. These permits are known as Park Passes, and you can book one based on how long you plan to stay in the park.
There are different park passes based on how long you plan to stay on the island. Here are the different types of passes.
Daily Pass – Up to 24 hours
Icon Daily Pass – exclusive to Cradle Mountain
Holiday Pass – Up to 2 months
Annual Park Pass – Up to 1 year
Two-Year Park Pass – Up to 2 years
Note that the Daily Pass excludes Cradle Mountain. Meanwhile, the Icon Daily Pass includes a shuttle service. The Holiday Pass covers a trip to Cradle Mountain, while the Annual and Two-Year Park Passes cover all parks.
You can go to the Tasmania Parks and Wildlife Service website to get a complete list of the types of passes

, their prices, and other details (such as whether the fees apply per vehicle or per person or discounts that apply to children of a certain age).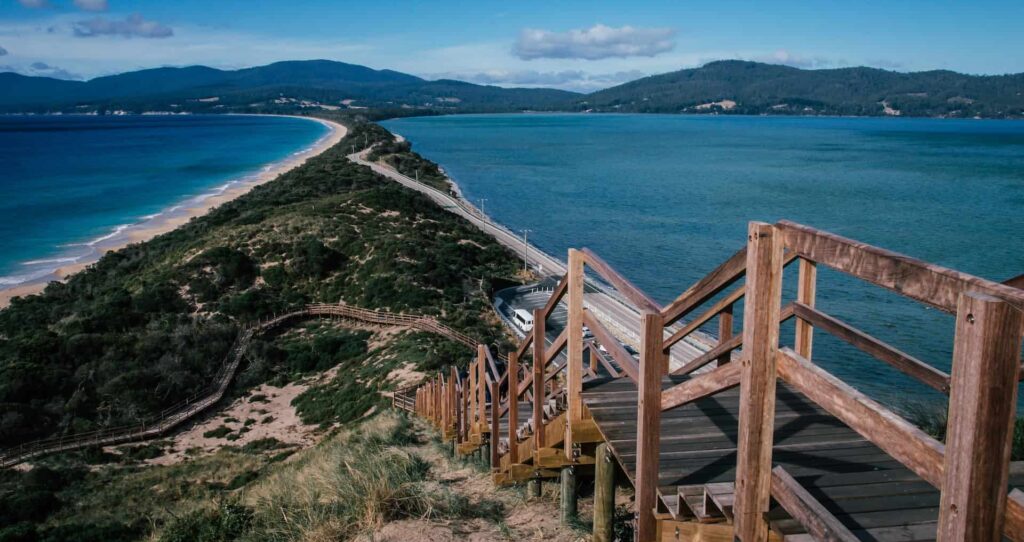 Final Thoughts
Camping with a campervan on Bruny Island is a relaxing and enjoyable experience. You get to be close to nature while also enjoying modern amenities.
All you need to remember about taking your campervan is the required fees and ensuring you have your Park Pass. Other than that, sit back, relax, and enjoy your vacation!
Resource Links To Products We Use And Recommend
More Pages On Camping