Chilly winds and ice-cold water may not seem like the ideal fishing conditions. However, winter fishing has rapidly become one of the most popular sports in Australia. New South Wales (NSW), in particular, is one of the most sought-after spots for winter fishing due to a large number of species available.
Winter fishing is a popular sport in New South Wales (NSW). While recreational fishing peaks during the summers, winter fishing is particularly popular among seasoned anglers. Winters in NSW are the ideal time to snag some salmon, breams, snappers, and many more.
In the rest of this article, I'll discuss some of the best winter fishing spots in South Coast NSW

and the differences between winter and summer fishing in NSW.
Best Winter Fishing Spots In South Coast NSW
New South Wales's South Coast is one of Australia's most beloved winter fishing areas. This area is famous for its large variety of fish. Many of the region's species, like the Australian Salmon, are available in larger numbers during winter. As a result, winter fishing in Australia is just as popular as summer fishing.
Here are three of the most popular fishing spots in South Coast NSW:
Shoalhaven
Batemans Bay
Narooma
Let's look at each of these places in more detail.
Shoalhaven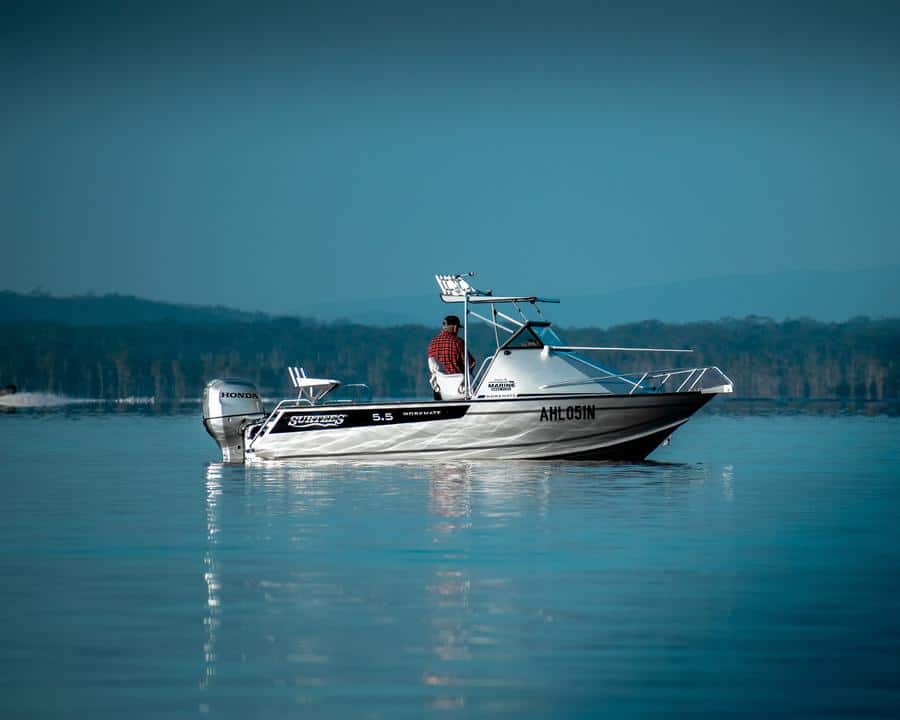 Shoalhaven is a town along the South Coast of NSW. This town features multiple fishing spots, with options for every type of fishing possible. One of the main reasons why Shoalhaven is such a popular fishing town is because of the variety of fishing environments available.
From lake fishing to beach fishing, rock fishing and reed fishing, inlets, and creeks, Shoalhaven has it all. This town has many amazing places to go fishing.
St. Georges Basin in Shoalhaven is one of the most peaceful fishing spots, with calm waters and plenty of land or boat-based fishing. This calm set of waterways is a staple fishing spot for local fishermen and recreational anglers.
The ideal time to go fishing here would be in the early mornings before the crowds arrive. However, the winter months can be extremely chilly, so you should bundle up properly before you leave.
Other popular fishing spots in Shoalhaven include:
Sussex Inlet
Ulladulla
Jervis Bay
Crookhaven River
Batemans Bay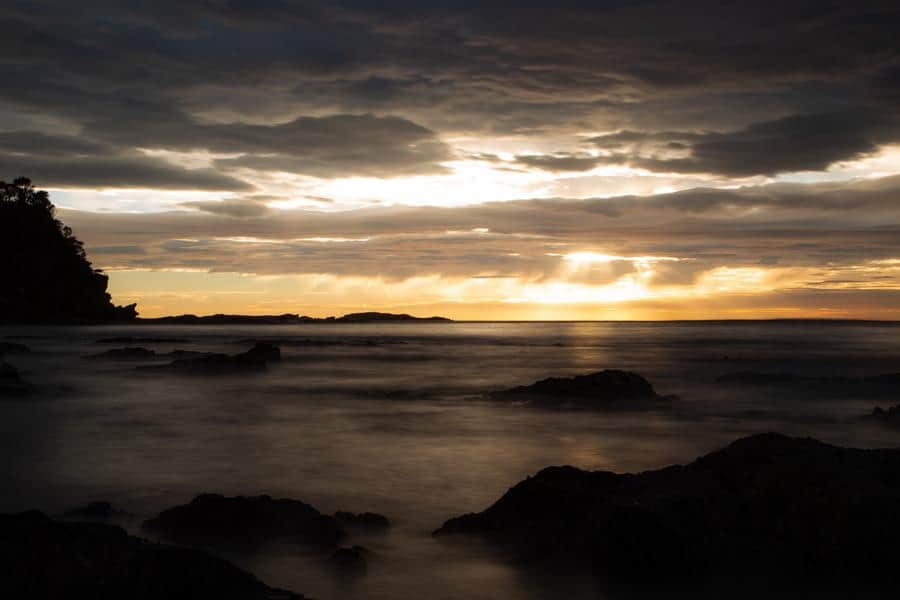 Batemans Bay is another local hotspot featuring rock fishing, deep ocean fishing, large reef networks, estuaries, and seagrass beds. According to the NSW Department of Primary Industries (DPI), the Batemans Bay Marine Park stretches from Murramarang Beach to the southern entrance of Wallaga Lake.
This extensive area features multiple spots for recreational anglers to target. It's also rich in snapper, morwong, and trevally, so if those are your preferred fish, Batemans Bay is the place to be!
Aside from its attractive fishing options, Batemans Bay is also very popular for its fun vacation activities like snorkelling, scuba diving, and whale and dolphin watching. You can also go for boat rides in the ocean and enjoy a fun picnic on the beach.
Narooma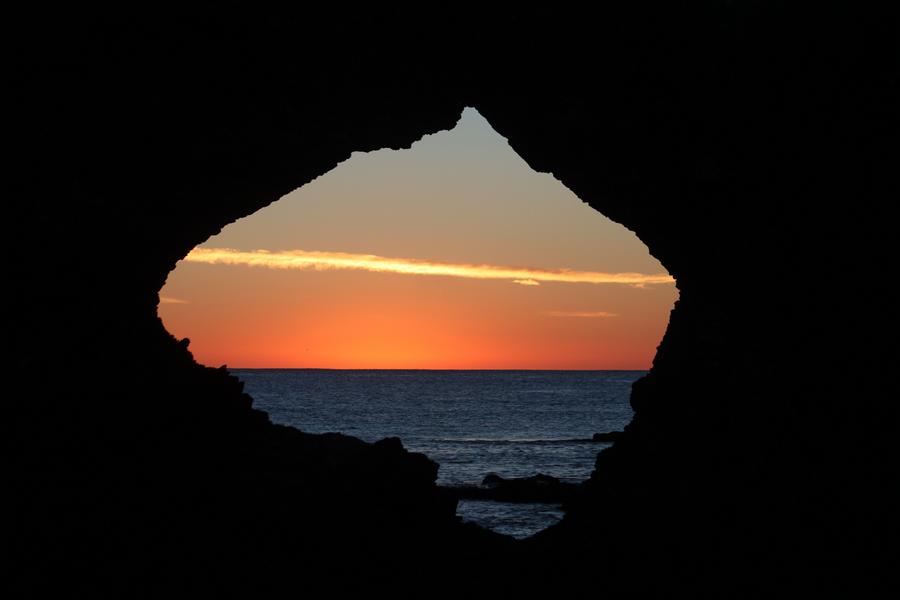 Part of the larger Batemans Bay Marine Park, Narooma is the entrance to Montague Island. This area features an incredible variety of fish. Here are some of the most commonly found fish species in the area:
Salmon
Flathead
Whiting
Bream
Kingfish
Yellowfin Tuna
Luderick
Mulloway
As you can see, Narooma has a lot of different fish to catch!
You can go beach fishing on the island and rock fishing near Wagonga Inlet. The waters here tend to be calmer, even if the outer sea is more disturbed. Rock fishing among the reefs is also popular in Wagonga Inlet.
What You Need To Know About Winter Fishing In NSW
While it can be fun and exciting to go fishing during the winter, there are a few things to keep in mind about winter fishing. Although the basic premise is the same, winter fishing is still different from summer fishing in many ways. Thus, I've listed a few things to remember before winter fishing in NSW.
Let's take a look.
Anglers Must Pay A Recreational Fishing Fee
All NSW recreational anglers are required to pay the Recreational Fishing Fee to the NSW Department of Primary Industries (DPI). You must then carry proof of your payment in the form of a receipt. This fee goes towards the maintenance of NSW's waters and fish populations.
There is no separate winter fishing licence or fee, so you can simply go to the DPI Recreational Fishing Fee

page to pay your share.
The Closed Season For Australian Bass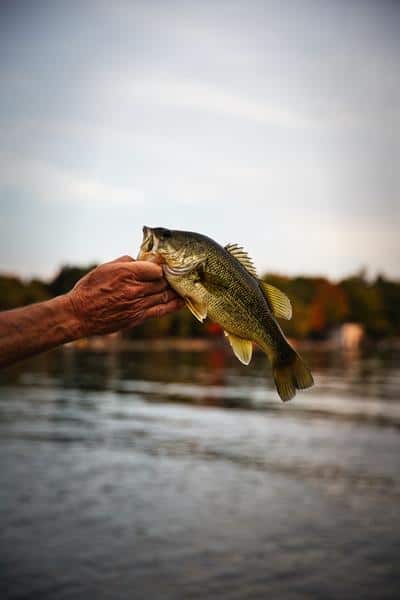 The winter months are a closed season for one of the most commonly found fish species in NSW, the Australian Bass. This is done during the Australian Bass's reproduction season to help replenish their population.
Thus, if you fish in areas rich in Australian Bass, kindly ensure that you release the specimen if you accidentally catch one.
Note: You are not allowed to sell your catch, regardless of species or size.
Slower Rates Of Fish Biting
One of the main reasons winter fishing is considered more difficult than summer fishing is the lower rates of fish biting. The colder waters make fish sluggish and slow, leading to lower catch rates.
This doesn't mean that it's impossible to catch fish during the winter; it just means that you'll need a lot more patience.
Because of the slow movement of the fish, you should try to use fresh bait as much as possible. This will attract fish a lot quicker than artificial baits. Use softer baits or lures and avoid excessive movement, which might spook the fish.
Final Thoughts
There you have it! A complete guide to winter fishing in NSW's South Coast. You can go fishing in popular spots like Batemans Bay, Narooma, or Shoalhaven, where you will find an incredible variety of fish. You can also partake in other tourist activities like snorkelling or even whale and dolphin watching!
However, before fishing during the winter, you should remember that there are closed seasons for some fish species, particularly the Australian Bass. Also, ensure that you have your Recreational Fishing Fee receipt and that you compensate for the lower bite rates when fishing.
Resource Links To Products We Use And Recommend
More Pages On Fishing
link to Are There Stonefish In Hervey Bay?
The stonefish, scientifically known as Synanceia, is renowned for its incredible camouflage and potent venom. It is often considered one of the most venomous fish in the world. This venomous...
link to 9 Best Baits For Australian Salmon
Loved for their delicious, oily flesh, Australian salmon are a prized catch for many anglers. And while they can be caught using various techniques, baits are often the most effective. But which...