Cruising can definitely be one of the most incredible experiences in one's life. However, it's no lie that it can take a decent amount of sum from your bank account. So if you're spending that much money, it would be a shame not to get some free perks during your trip.
What if we told you there's a way you can get some freebies by following some easy-to-follow tips and tricks?
To get free perks while you're on a cruise ship, book during off-peak seasons, take advantage of loyalty programs, ask for upgrades, take a spa tour, upgrade your cabin, take part in onboard trivia games, check out the art auctions, don't buy toiletries, avail the Wi-Fi and try the mini golf course.
So if you're new to cruising, keep in mind that there are a plethora of free perks right under your nose that you probably aren't aware of. However, there's no need to fret, as our article will be telling you how you can get your hands on these freebies. So without further ado, let's get started!
9 Ways To Get Free Perks On A Cruise Ship
A thing to remember is that not all cruise ships will hand you out the same sort of perks, as they will vary from ship to ship. However, one thing for certain is that you can definitely get yourself some freebies on your cruise ship if you know how to go about it.
1. Book During Off-Peak Seasons
The best and easiest way to get some perks on a cruise ship without having to spend a dime is by booking in the off-peak seasons. That's because most cruise liners out there are usually looking to fill out cabins when the demand is low.
To accomplish that target, they usually hand out free upgrades, perks, incentives, and whatnot to attract customers. So make sure you thoroughly research when a cruise ship's demand is lowest. 
Other than that, with fewer passengers on board, the likelihood of you getting certain perks such as spa treatment or specialty dining reservations is higher than what it would be when the ship is jam-packed.
Similarly, since most cabins will be empty, you might also get yourself a better one if you ask the management nicely.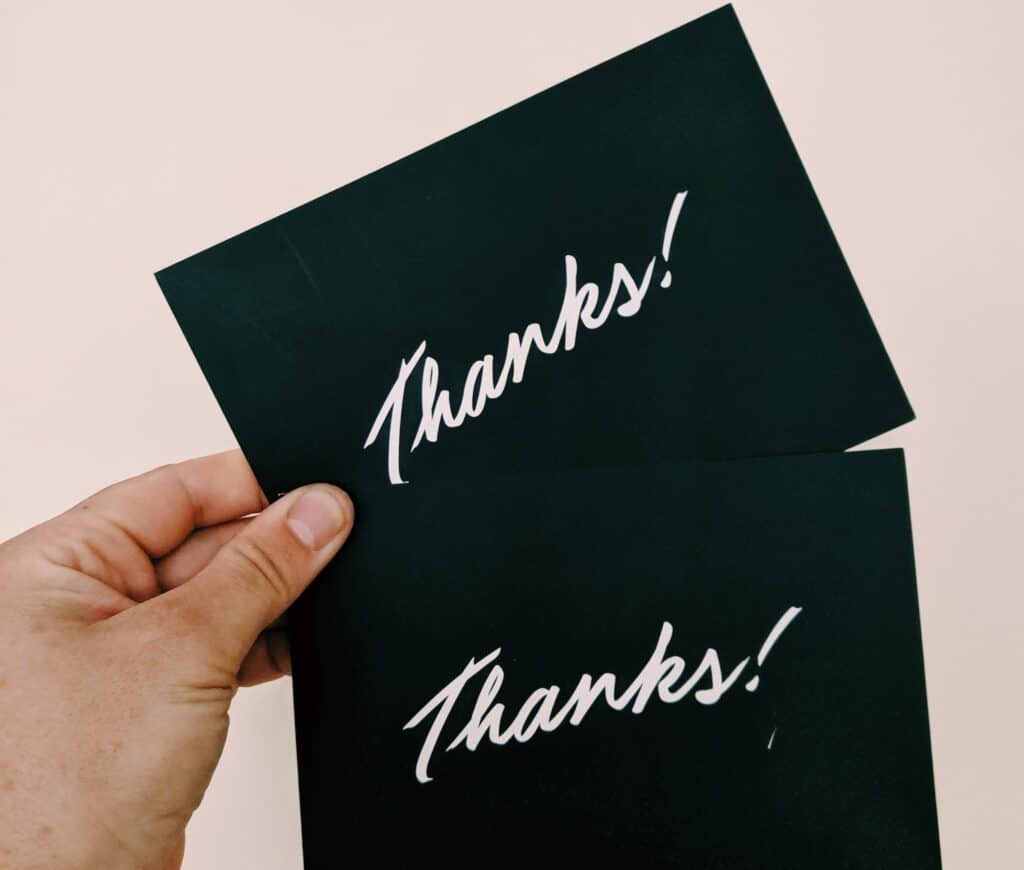 2. Take Advantage Of Loyalty Programs
If you've been sailing with the same cruise liner for a long period of time, make sure you take advantage of their loyalty programs. Most cruise liners will give their loyal customers free perks as a reward for traveling with them.
Keep in mind that these rewards usually have tiers, with more frequent travelers getting top-tier perks and benefits. However, these perks generally include free laundry, complimentary drinks, priority boarding, or access to exclusive lounges.
In addition to these tangible benefits, being a member of a loyalty program can also give you access to other perks, which include discounted fares or special promotions which will not only help you save some cash on your trip but also help you get your hands on some free top-tier benefits at the same time. 
Here are some of the most popular loyalty programs offered by the top cruise lines of the world, along with their benefits:
| | | |
| --- | --- | --- |
| Cruise Line | Loyalty Program | Benefits |
| Royal Caribbean | Crown & Anchor Society | Discounted cruise fares, priority boarding, exclusive events, and upgrades. |
| Norwegian Cruise Line | Latitudes Rewards | Discounted cruise fares, priority check-in, welcome gift, and free laundry. |
| Carnival Cruise Line | VIFP Club | Free drinks, priority boarding, exclusive parties, and cabin upgrades. |
| Princess Cruises | Captain's Circle | Free Wi-Fi minutes, priority boarding, exclusive lounge access, and members-only events. |
| Celebrity Cruises | Captain's Club | Access to exclusive lounges, priority check-in and check-out, and complimentary laundry service. |
| Holland America Line | Mariner Society | Discounted cruise fares, priority check-in and check-out, exclusive cocktail parties, and cabin upgrades. |
| Disney Cruise Line | Castaway Club | Early booking opportunities welcome back gifts, and exclusive onboard offers. |
| MSC Cruises | MSC Voyagers Club | Discounted cruise fares, priority boarding, late cabin check-out, and exclusive parties. |
That said, remember that to maximize your benefits from a loyalty program, it is essential you stick with one cruise liner and sail with them as much as you can.
Then, just make sure you keep accumulating their cruise credits or points and later redeem them for these freebies that are bound to enhance your sea experience.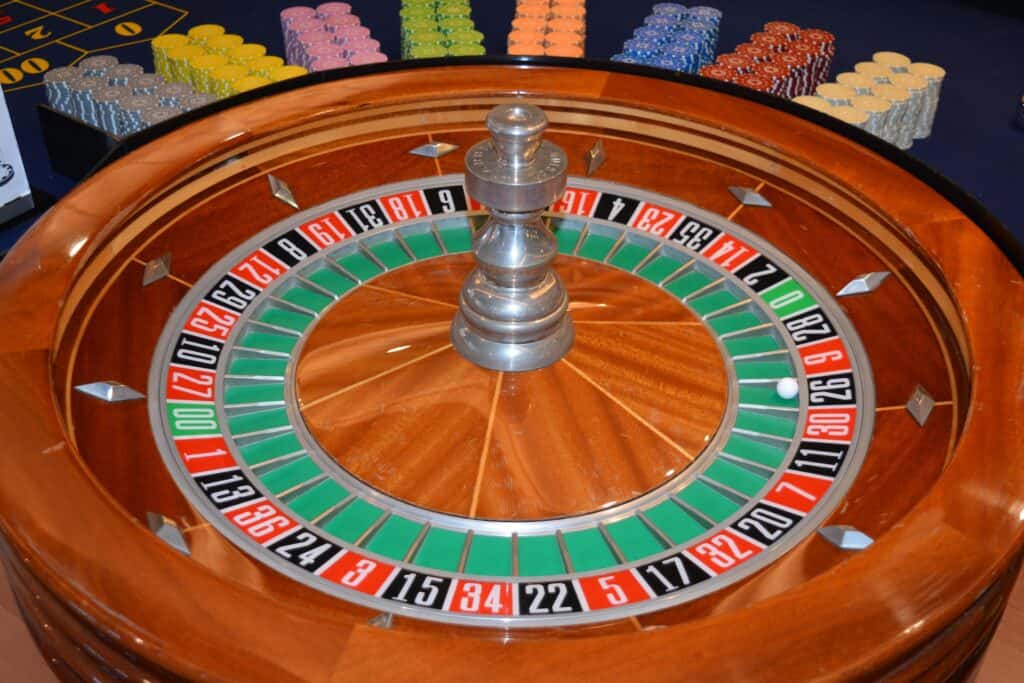 3. Attend On Board Shows And Trivia Games
If you're on a cruise trip, we assume you're already a social person. What if we told you being a little more social might possibly help you land some free perks on a cruise ship? That's right since cruise lines offer incentives to passengers who participate in onboard activities.
You might get yourself some free drinks, casino chips, and similar perks like these if you attend a show, participate in trivia content, or even show your moves at a dance party. 
When on a cruise ship, these are usually the most common activities that you'll have the chance to participate in.
| | |
| --- | --- |
| Onboard Activity | Potential Free Perks |
| Broadway-style Shows | Free drinks, casino chips, or similar incentives for attending. |
| Trivia Games | Free drinks, casino chips, or other prizes for participating. |
| Dance Parties | Free drinks or other incentives for joining the party. |
| Exclusive Events for Loyalty Program Members | Access to exclusive activities with potential freebies for participation. |
If you've signed up for a loyalty program, cruise liner management may offer you access to exclusive events and activities which aren't offered to regular passengers and can help you get some freebies if you participate in them.
It's worth noting, though, that attending events alone may not be enough to guarantee free perks, as cruise lines may offer these incentives on a first-come, first-served basis or limit them to a certain number of participants.
However, you've got nothing to lose since you're on a cruise ship to enjoy yourself, so why not just have some fun anyway, regardless of whether you'll get free perks or not?

4. Take A Spa Tour
Take a spa tour of your cruise ship if you feel exhausted and want a nice warm bath. You might get some free services there since many cruise liners want to entice passengers into using their spa services. The staff is generally nice and may offer you discounts along with free of cost treatment. 
On the other hand, if you've got yourself a spa package booked, cruise liners will give you free access to their thermal suite or some other amenities as well, which will be different from passengers who haven't.
However, there's no hard and fast rule that each cruise liner will offer you this incentive, so if they don't, there's no need to get yourself into an argument with the management and staff.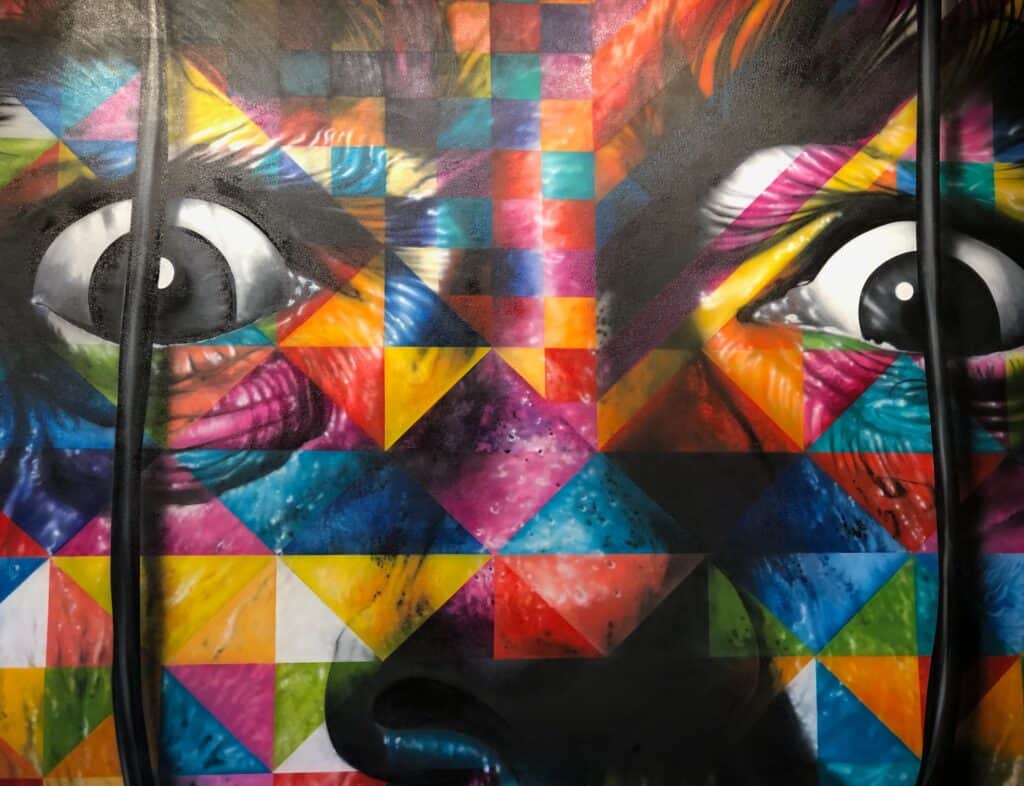 5. Check Out The Art Auction
Don't worry, you don't have to be an art connoisseur to check out the art auction happening on your cruise ship. Art auctions are one of the best places to find yourself some booze on a cruise ship.
Just poke your head in one, and you'll get yourself some free complimentary wine. You might also get perks if you buy the artwork. However, that's not the most practical way to get yourself some freebies. 
6. Don't Purchase Toiletries
Are you someone who keeps forgetting all the little details, such as bringing your toothbrush or razor with you? While you could purchase them on your cruise ship, try out the main desk first.
While some cruise ships might not give you free toiletries, there's no harm in trying, and you'll be surprised to see how many items they have. I mean, who would want to buy a whole new bottle of shampoo for a short trip if the front desk has some complimentary bottles to give out?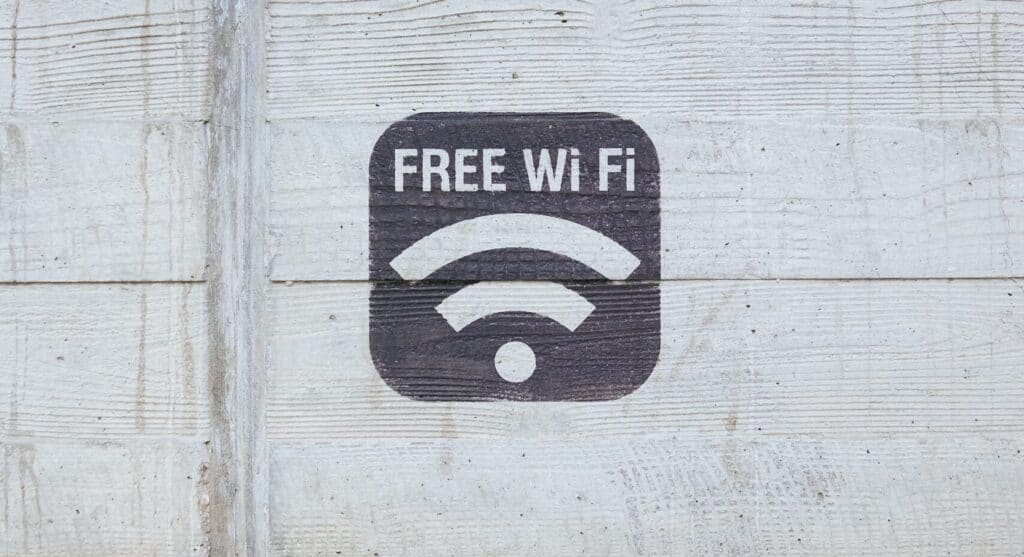 7. Use Free Wi-Fi If Possible
Access to the internet 24/7 is a requirement in this era of rapid development. However, cruise ships take this as an opportunity to make money and will charge you extra if you want access to Wi-Fi onboard.
While people may say yes to this, they don't realize how much money it's gonna cost them until they receive their bill at the end of their trip.
Nonetheless, you can avoid these charges by using your cell phone as a hotspot to provide internet access to your laptops or other devices, which will, in general, be a lot cheaper than purchasing the Wi-Fi package on a ship.
With 5g now available, you might even get faster speeds than the ship's Wi-Fi. 
However, if you don't want to get into the hassle of getting internet on your phone, you can go into some pubs or cafes, and they might be offering you free Wi-Fi, which you can use when needed.
8. Check Out The Shops On The Cruise Ship
While it's strange to go to a store to get something for free, it can be the complete opposite case sometimes when you board a cruise ship. Some shops may hold promotional events, including giving out free coupons, discounts, and sometimes even free items. 
You'll usually see these giveaways on the first couple of days of your trip, and their purpose is to entice people to give these shops a visit and see what they have to offer. You might see a jewelry store give you a free pendant or charm to encourage passengers to shop there, or a liquor store might offer you free tastings of their product.
Make sure you avail these free perks!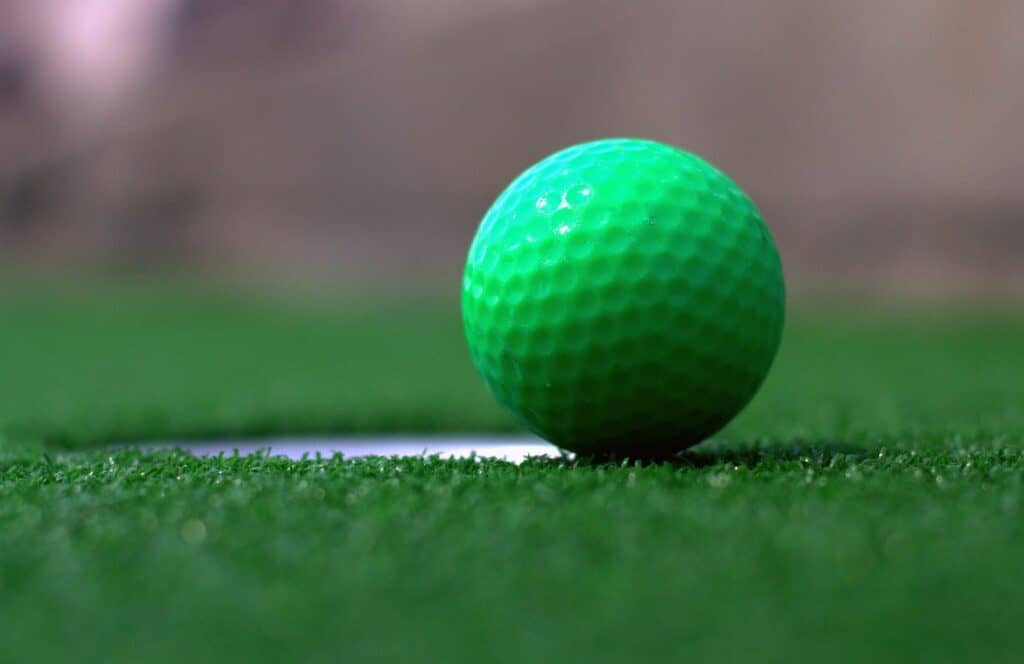 9. Try Out The Mini Golf Course
Love golfing much? Most cruise ships will have a mini golf course that will help all those serious golfers out there to main their skills as well as enjoy their time on the ship. The golf course is usually free of charge, so you don't have to worry about spending a dime on it.
The only time it can get added as a premium feature on the ship is when there are a lot of people looking to get private golfing lessons. 
However, you still don't need to worry since that's a pretty rare occurrence. Golfing before was considered a luxury on a cruise ship, but nowadays, it's free for everyone to enjoy, so make the most out of it.

FAQs
Do I Need To Tip For The Free Perks I Receive On A Cruise Ship?
Tipping has always been something optional to give out, so it depends on you if you want to. However, we recommend you tip the room steward or waiter who helped you get the free perks, even if it isn't much.
While some cruise lines include gratuities in their pricing, it's still customary to tip for good service.
Can I Get Free Perks On A Cruise Ship If I'm Traveling With A Group?
You can, in fact, get free perks if you're traveling with a group. Some cruise lines are kind enough to offer group perks, such as a free cabin for every ten cabins booked.
You can also just simply ask them nicely for some perks since there's a likelihood they just might give them to you out of kindness. 
Can I Get Free Perks On A Cruise Ship If I Book Last Minute?
It's definitely possible to get free perks on a cruise ship if you book last minute, although it's not guaranteed. Cruise lines sometimes offer last-minute deals that include free perks, such as onboard credits or free drinks.
However, these deals are often limited and may not be available for the specific cruise or cabin category you're interested in. It's always best to book early to secure the cabin and the perks you want.
Conclusion
Getting free perks isn't really too tough if you know where to look. Also, keep in mind that you're not guaranteed to get free perks, although it's still very probable.
Just make sure you ask the staff nicely and follow the methods stated above to increase your chances of getting one.
Resource Links To Products We Use And Recommend
More Pages On Other Areas