Are you seeking a wellness or spa-based holiday? Ready to relax and recharge and wonder where the best country to travel to is to get an amazing experience? In this article, you will discover the top countries to visit to have the best spa tourism experience.
Countries that offer the best spa tourism experiences include Saint Lucia, New Zealand, Hungary, Indonesia, and Switzerland. This is due to the unique and cultural spa services that they offer that differ from many other countries.
Discover what spa experiences one can have overseas and where to book your holiday. Learn what types of wellness travelers there are and their effect on tourism.
5 Countries That Offer Excellent Spa Experiences
Find out what countries are the best to go to for an excellent spa experience and why:

1. Saint Lucia, Eastern Caribbean Island
Saint Lucia is an island in the Caribbean Sea that is filled with spa tourism. It is a place where tourists can come not only explore the island's stunning landscape but also relax and be pampered. There are countless luxury resorts and spas and wellness retreats available

on Booking.com check the current prices here.
One of the best places to go to in Saint Lucia is the Body Holiday. This is where there is a vast range of spa treatments, massages, hydrotherapy, acupuncture, yoga, osteopathy, Ayurvedic services and so much more!
It combines European, West Indian, and Ayurvedic traditions together to provide you with a unique spa experience.
The spa tourism experiences in Saint Lucia can suit a range of ages and genders, and whether you are coming as a family or just yourself, there is always something available that will suit your needs and desires.
In Saint Lucia, on average, a tourist will spend $849 USD during their holiday. The number of tourists over the years has increased and in 2018, the revenue amounted to 989 million USD.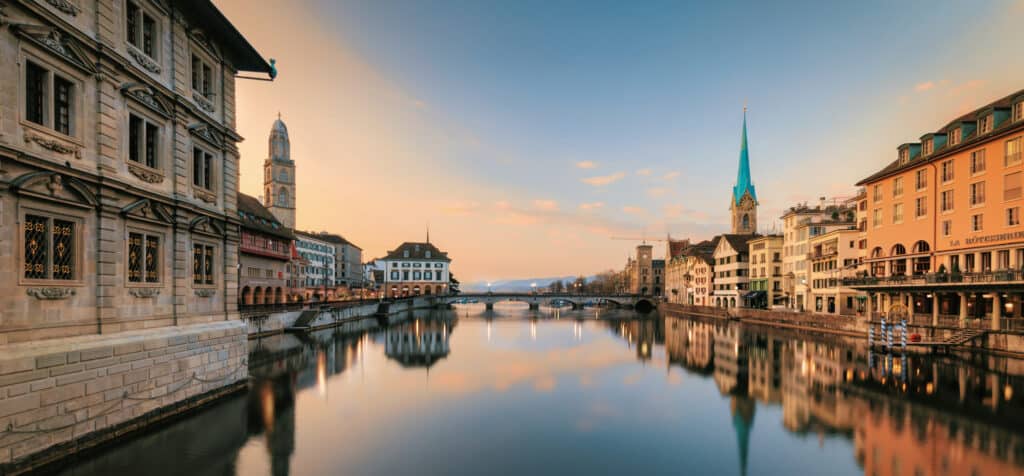 2. Switzerland, Central European Country
Switzerland is another country that has many spas and wellness facilities. There are entire towns that cater to a holistic approach to health. Spa tourism in Switzerland was first introduced in 1535 because of the luxury destination of Bad Ragaz

(booking.com offers 25 hotels, view the current prices here), located in the St Gallen Rhine Valley.
This wellness resort has spa treatments, golf courses, and thermal baths. No matter what the season is, Bad Ragaz has something to offer. In turn, this place makes sure that tourists can visit at any time and get assistance from the therapists or services that they need.
Switzerland is unique as it offers beautiful, romantic mountainous views from many of its spa locations, as well as the stunning architecture that the buildings provide.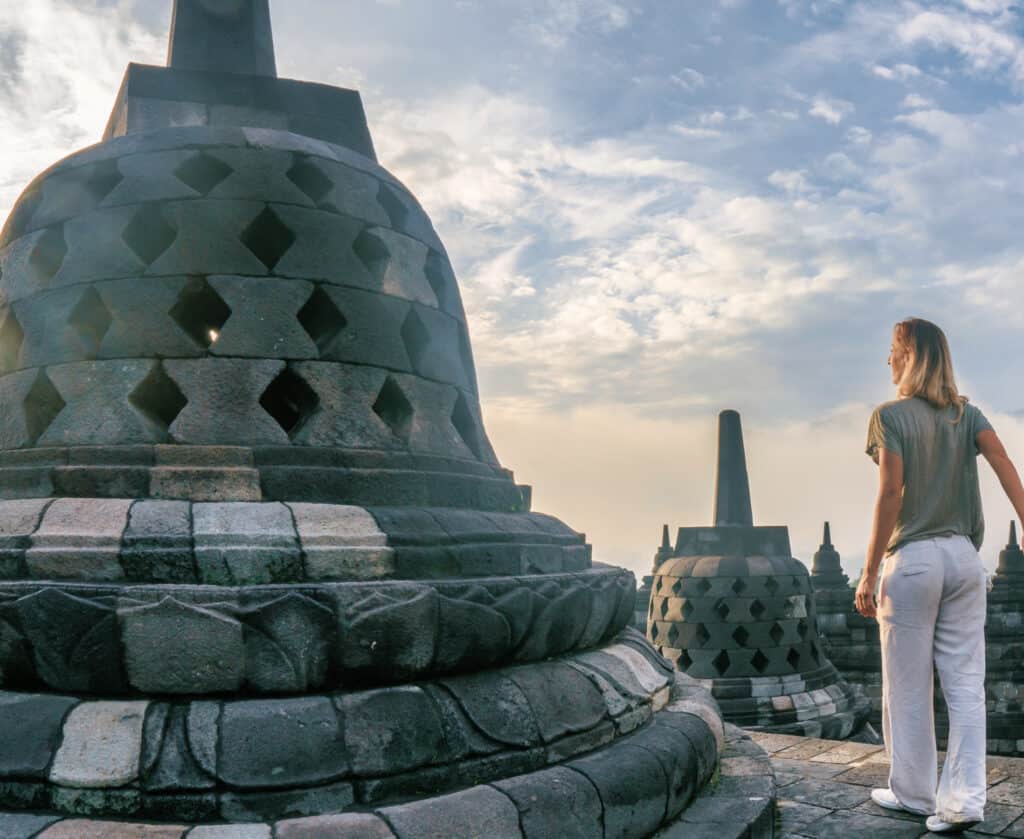 3. Indonesia, Southeast Asia
Bali in Indonesia has become a leader in the spa tourism industry. There continue to be people heading to Bali that are health conscious and who want a wellness-based holiday. Bali has many locals that are skilled in spa therapies and the hotels in Bali have amazing spa facilities.
Fivelements Retreat

is a popular place to enjoy a spa experience in Bali. It is an eco-conscious, award-winning wellness retreat that offers a peaceful and ancient atmosphere. They offer a variety of holistic, Balinese-inspired therapies, as well as single-day wellness experiences and personalized wellness retreats.
Balinese spa therapies can include Balinese massage, Shirodhara, papaya enzyme wraps, mandi lulur, and a hair cream bath. Balinese also have quite a spiritual side to them, you may see them doing rituals or giving offerings at the spa.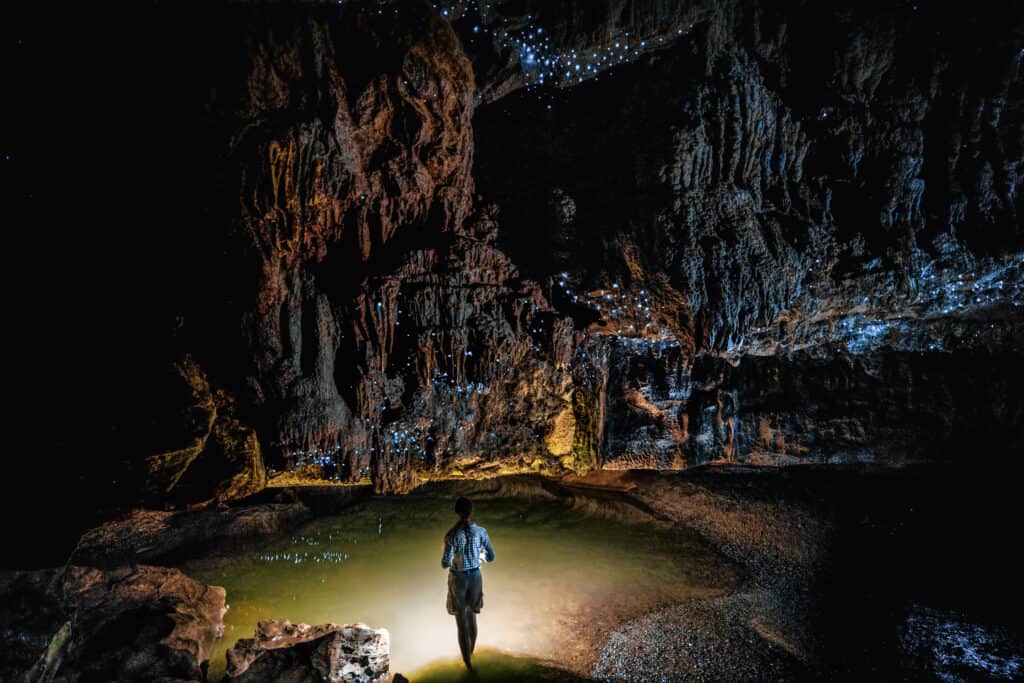 4. New Zealand, Southwestern Pacific Ocean
New Zealand is a small country that has had a huge increase in its spa tourism numbers. Many people in the modern, western world experience stress and are coming to New Zealand on holiday to relax and rejuvenate.
In New Zealand, there are many spa experiences available in rural areas and also in cities. Whether you want a personal retreat out in nature or a spa experience in the midst of the city center, New Zealand can offer a soothing experience.
Thermal pools

are found throughout New Zealand if you are looking for natural, outdoor spa therapy, but there are luxury destinations that offer the standard spa services as well as traditional Maori holistic therapy experiences such as mirimiri and romiromi.
Onsen Hotpools located in Queenstown is very popular with New Zealanders

as well as international tourists. You can use private hot tubs and get a stunning view of the mountain landscape and you can also get face and body treatments.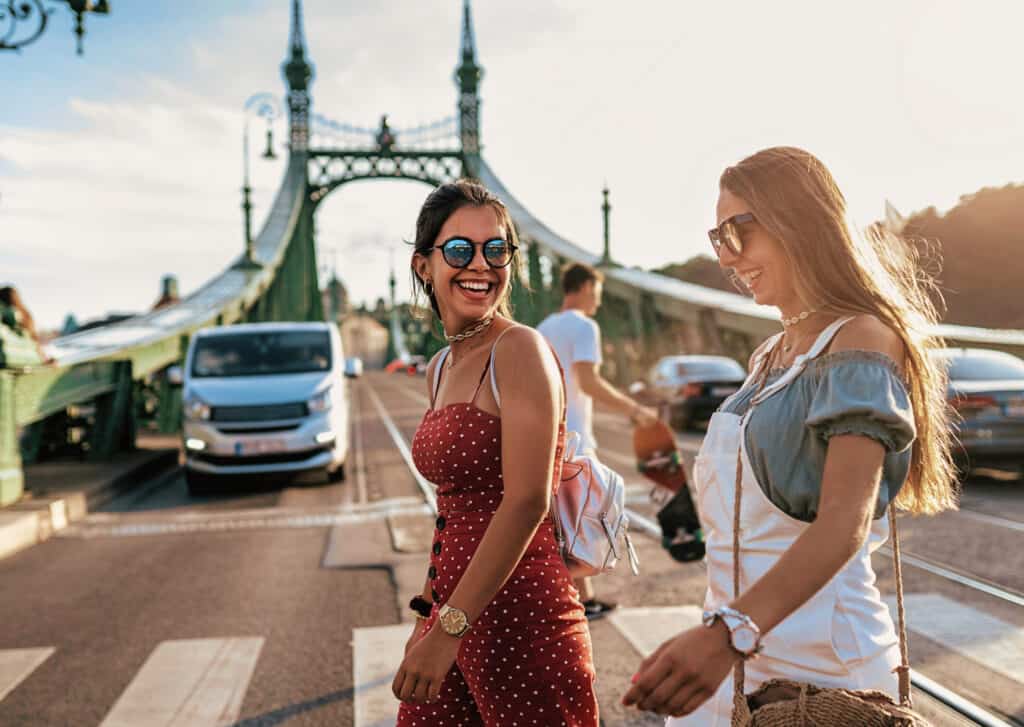 5. Hungary, Central Europe
Budapest, Hungary is known as "The Spa Capital Of The World". This is because there are many city houses that have thermal springs within them. There are approximately 1,500 thermal water springs in the country which make spas such a key feature of Hungary and draw spa-loving tourists in.
Over the years, there has been an increase in spa tourism in Hungary due to the diversity in the health and wellness scene, as well as the desire for classic hot spring spas to aid people in relaxation.
It is believed that the worldwide knowledge of the importance of living a healthy lifestyle, as well as the vast range of wellness products and experiences available, has contributed to this increase in spa tourism.
Currently, on booking.com there are 56 medical hotels and 77 medical spas that use thermal hot springs. Hungary's spa tourism can be categorized into four sections:
Medical waters
Medical mud
Climate therapy and medical caves
Moffeta
A key feature that Hungary has is its gorgeous ancient features as well as its historic connection to spa baths due to its history, which can make it such an appealing country to visit.
The Increase In Spa Tourism
What Is The International Spa Association And The Numbers
The International Spa Association defines a spa as a place devoted to overall well-being through a variety of professional services that encourage the renewal of mind, body, and spirit. Therefore, spa tourism is all about traveling to a location for the purpose of healing or relaxation to enhance your well-being.
The global spa market reached the height of 64 billion dollars in 2019. It did drop during the pandemic in 2020 to 39 billion dollars. However, The Global Wellness Institute predicts that there will be an 18% increase in growth for the market and it is to reach 89.7 billion in 2025.
Focus On Health And Wellbeing
There is an increase within our society in the importance of health and wellness and its importance, so people are out looking for spa services and holidays to support them in their stressful and busy lifestyles.
Widely Accessible
It seems spa tourism is now moving its perception from just being an expensive, luxury holiday that is only available to the rich, to being a necessity and accessible to a wide range of people due to the many price points and an array of service options available.
Many people are seeking not only to have a healthy lifestyle at home but to also continue looking after their health and well-being while traveling or on holiday. Consumers are thinking about their health as part of their decision-making process when it comes to many aspects of their life.
A Year-Round Experience
Spa tourists will not only impact the business that they go to for its service, but also the local economy. This is due to buying food, staying in accommodation and using transport to and from their destination.
Another great thing is that spa tourists can experience a wellness trip no matter what season or time of the year it is. This can allow tourists to travel and bring money to cities and countries throughout the year, not just at peak travel times. It is probably more likely that spa tourists would want less busyness as possible so they can focus on their own well-being.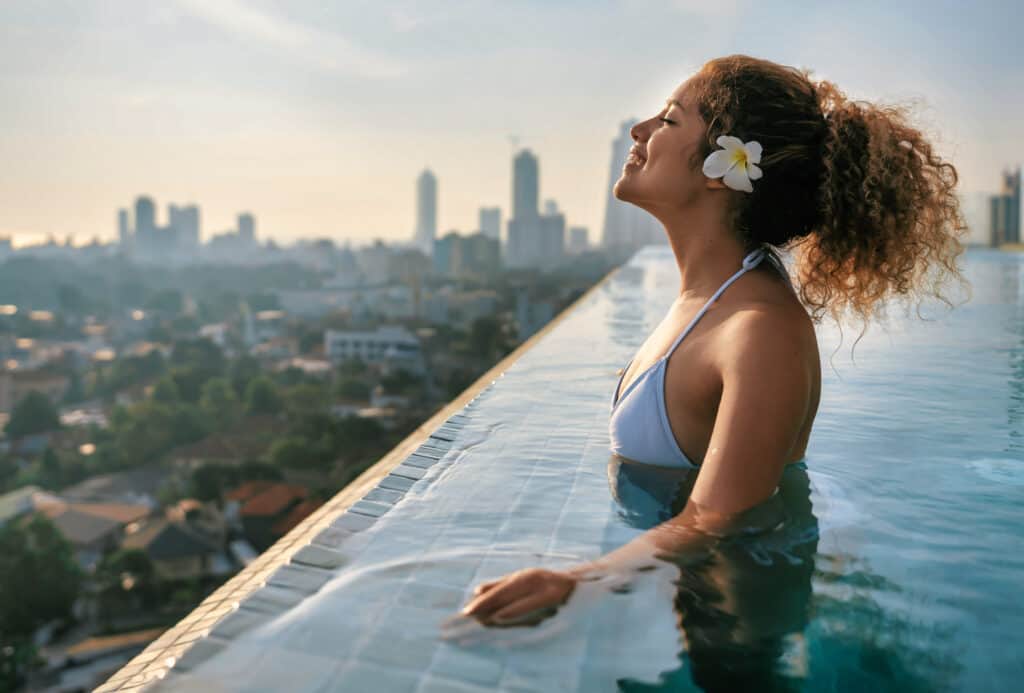 The Difference Between Wellness Tourism And Medical Tourism
Spa tourism comes under the umbrella of wellness tourism and therefore it is important not to think of it as medical tourism as it is different. In the table below, you will be able to understand the key differences between wellness tourism and medical tourism.
Wellness Tourism VS Medical Tourism
Wellness Tourism
Medical Tourism
The tourist's activities are proactive, voluntary, non-invasive, and non-medical in nature.
The tourist's activities are reactive to illness, medically necessary, invasive, and /or overseen by a doctor.
The tourist travels to maintain, manage or improve health and well-being
The tourist travels to receive treatment for a diagnosed disease, ailment, or condition or to seek enhancement.
The tourist is motivated by a desire for healthy living, disease prevention, stress reduction, management of poor lifestyle habits, and/or authentic experiences.
The tourist is motivated by a desire for a lower cost of care, higher quality care, better access to care, and/or care not available at home.
Source

:
People can travel both domestically and internationally to have a spa experience for the purpose of enhancing their well-being. There are also two different types of wellness tourists: a primary wellness traveler, and a secondary wellness traveler.
A primary wellness tourist is traveling to a location for the sole purpose of seeking wellness. A secondary wellness tourist is traveling to a location for other reasons but also participates in wellness activities too. Someone can be both types but just be a different type of traveler depending on their intention for each trip they take.
Let's explore different cities and countries around the world and see what makes them unique in their wellness tourism offerings. These are not limited to spas, but they come under the wellness umbrella.
| | | | | |
| --- | --- | --- | --- | --- |
| Caribbean – Wellness cruises | Costa Rica – Rainforest spa retreats | | | |
| Chile – Thermal resorts | Brazil – Thermal waterparks | | | |
| New York – Urban health hotels and spas | Colorado – Hiking and mountain yoga retreats | | | |
| California – Weight loss and detox retreats | United Kingdom – Weekend wellness retreats and boot camps | | | |
| Norway – Nordic wellness | Austria – Alpine wellness hotels | | | |
| Finland – Sauna | France – Thalassotherapy | | | |
| Germany – Climatic health resorts | Russia – Sanatoria Banya | | | |
| Turkey – Turkish baths | Morocco – Thermal hammams | | | |
| Egypt – Sand Baths | Israel – Dead sea resorts | | | |
| Zambia – Walking yoga safaris | South Africa – Health hydros, yoga, and wine retreats | | | |
| Kenya and Tanzania – Safari spas | New Zealand – Hot springs | | | |
| Australia – Surf and yoga retreats | China – Hot spring resorts | | | |
| Korea – Jjimjiibang | Japan – Onsen supersento | | | |
| Malaysia and Thailand – Executive checkups | India – Meditation, yoga, and Ayurveda retreats | | | |
From this list, we can see that no matter where you go, there is a spa experience to be had. Some experiences may be well-known and simple, such as having a massage, and some may be very different and like nothing you have experienced before.
There are so many unique, cultural and spiritual wellness experiences to offer travelers wherever they may be in the world.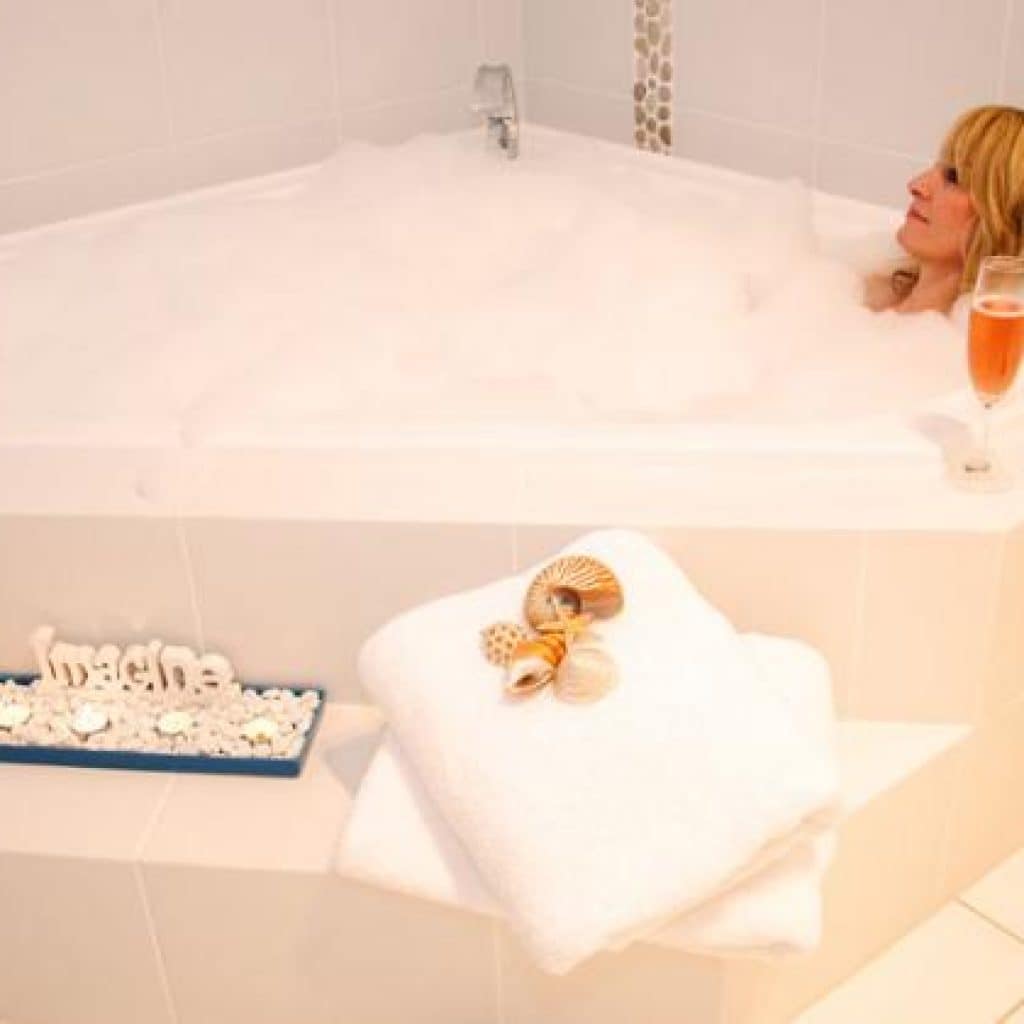 Frequently Asked Questions
1. Why Are Spas Getting More Popular?
More people are feeling called to focus on their well-being and relax and go traveling to take time to look after themselves. Some people are shifting from wanting a holiday that is all about adventure and partying to a more holistic and wellness-based experience.
2. What Is The Largest Spa In Europe?
The largest spa in Europe is Therme Erding, which is in Germany. It has activities for the whole family and there is a range of different spa areas, saunas, and pools available. Approximately 4000 people visit here every single day.
3. What Country Is Known For Spas?
Budapest in Hungary is the most well-known place for having spas. This is due to the huge amount of spas that were built in ancient times as well as new ones being developed. There are many natural thermal springs that exist in Hungary.
Final Words
Each country has a unique spa tourism experience to offer, but some of the best countries that offer great spa experiences include Saint Lucia, New Zealand, Switzerland, Hungary, and Indonesia. The unique cultures and atmosphere that these locations create are a one-of-a-kind experience worth traveling to!
Resource Links To Products We Use And Recommend
More Pages On Other Areas