Cruise ships have heavily grown in popularity in recent years, and it's no secret why. From vast ocean views to indulgent amenities, cruise ships are great for relaxation, exploring, and entertainment. So if you're paying a hefty amount for a cruise, how do you ensure you're getting your money's worth?
Are you availing the experience to its fullest potential? Let's find out.
To ensure you get the most out of your cruise experience, you can choose appropriate rooms, pack efficiently, arrive early to the city, familiarize yourself with the ship, invent a travel budget, check for exclusive discounts/features, minimize your item list, read up on the culture, manage your time, and get to know your cruise mates.
You are entitled to the full package when you're a paying customer. Missing out on any of these features and/or activities can dampen a cruise's mood. That is why anytime you book a cruise for yourself, ensure you've fully prepared yourself before you leave.
Ultimately, it is best to plan as much as you can handle while giving yourself time to unwind and relax.
How To Avail Full Benefits Of Any Cruise Ship
So we talked about some interesting hacks you can follow to elevate your cruise experience. While everyone will follow through on those in their own way, we thought it'd be helpful for those first-timers to understand how to go about preparing for a cruise.
The opportunity doesn't present itself often for most people, so it shouldn't be missed.
Proper Room Allocation
Cruise ship rooms are essential to your cruise experience as they will be where you go for some personal time away from the crowd. Depending on your age, preferences, and number of people in your group, you'll need to get particular with those details.
Most of the time, younger individuals will prefer to share rooms, while older cruise-goers might like private rooms.
You'll also need to look at where your room is located. If the room is on the second or third floor, it will be much more difficult for aged people or people with disabilities to reach. You don't want to inconvenience yourself by having to put that much effort just to reach your room constantly.
People looking to get that full cruise vibe can also opt for rooms facing the ocean. The view is surreal and a big part of what you're paying for.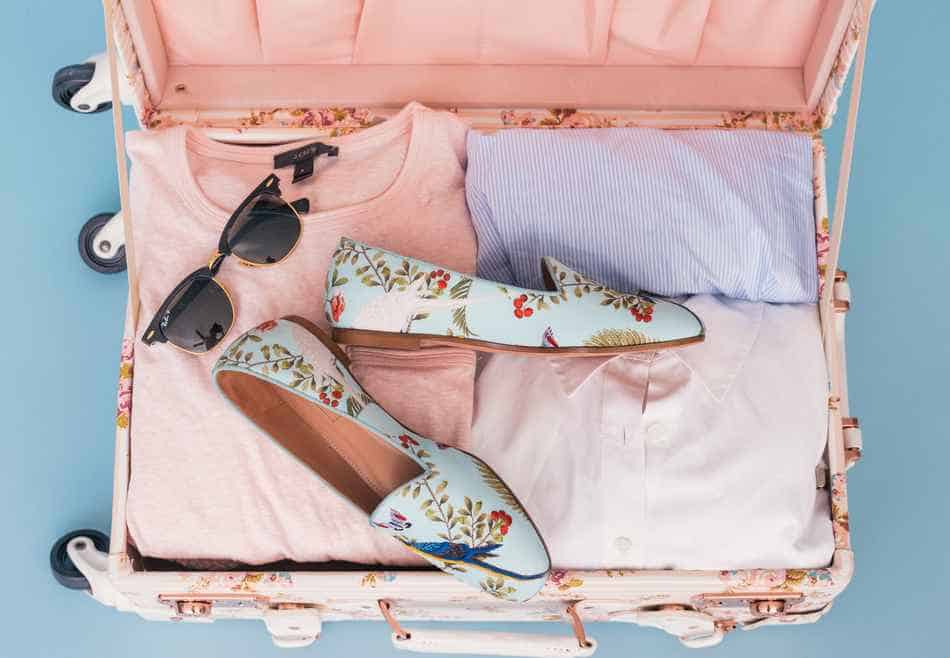 Packing Efficiently
This topic doesn't need any introduction as packing efficiently is given while traveling anywhere. Heavy packing with multiple unnecessary items might seem helpful at first, but when you have to drag that luggage all the way to the cruise ship, it's not something people look forward to.
On top of that, cruise ships aren't always a hundred percent safe. While most cruise ships have proper security and documentation of all their guests, the occasional item can go missing.
That is why we would recommend you do not pack anything irreplaceable or too valuable, as you shouldn't be taking any chances with them. However, the odds you'll have to bring something like that as an essential are very low anyways, so it's just something to be cautious of.
Losing something of value in a place you probably won't find can really spoil that cruise experience. 
You should also make sure to recheck your item list because there are definitely some things in there you don't need, at least on a cruise. The biggest mistake people make is packing like they do when going on vacation. Cruises are very different and offer a number of amenities, so you don't need those.
Cruise management provides things like toiletries and entertainment items and only takes up valuable space in your luggage carrier. In place of these extra items you won't have any need for, you should take things specific to the location and type of cruise you're on.
Some cruises have activities like snorkeling or speed boat rides, so you should take underwater cameras or maybe binoculars if you pass by some exotic wildlife.
Arrive Early To The City
If you're thinking of taking a cruise that starts from another city, you can enhance your experience by getting there early to get a general vibe of the area. Exploring a city you don't live in can be extremely fun, especially since the cruise ship might be influenced by its location.
Spending a night there is also not a bad idea as you can understand some generic aspects such as the weather, cuisine, and people better.
Many people also arrive early as it helps calms their nerves. They can check into a hotel the night before and see if they've brought everything they need. Any last-minute changes or purchases can be made from that city, so you should try to get there early to get the most out of your cruise ship.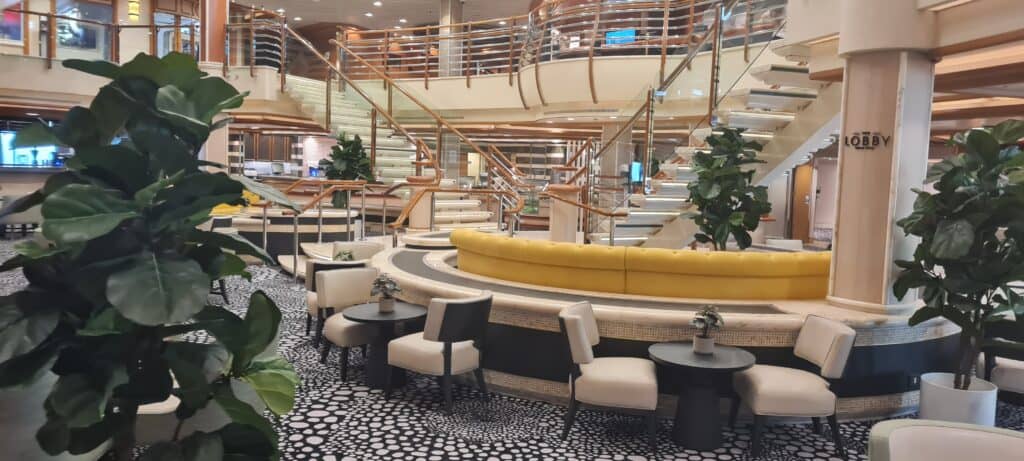 Familiarize Yourself With The Ship And Crew Members
The cruise ship is going to be your home for the next few days or weeks. Getting a feel for it and understanding where every amenity is located can cut down on the time you waste looking for things. It also brings a sense of comfort, knowing you won't get lost without supervision and can find your way around without a guide.
Crew members of the cruise ship can really make or break your cruise experience. Since they are the ones catering to your needs and helping you out, you should make a mental note to stay on their good side. It never hurts to be nice to the help, and it could even open up the possibility of exclusive benefits other cruise mates aren't privy to.
So remember to be nice to the cruise faculty, and they'll take your cruise to the next level.
Introduce A Travel Budget
Budgeting is a vital part of everyone's lives, even more so when you're traveling. Since you want to get everything done but have limited funds, it never hurts to make a travel budget. Within this travel budget, you allocate a certain amount of funds towards each activity you'll be partaking in, the food you'll be enjoying, and other extracurriculars that take place.
Budgeting puts your mind at ease, as one of the leading causes of stress for cruise-goers is the inability to experience every activity owing to a lack of funds. If you know how much you can spend on each activity and make it a habit to stick to it, you'll never run out of funds without at least having a backup.
That's why do not forget to formulate a travel budget before boarding your cruise.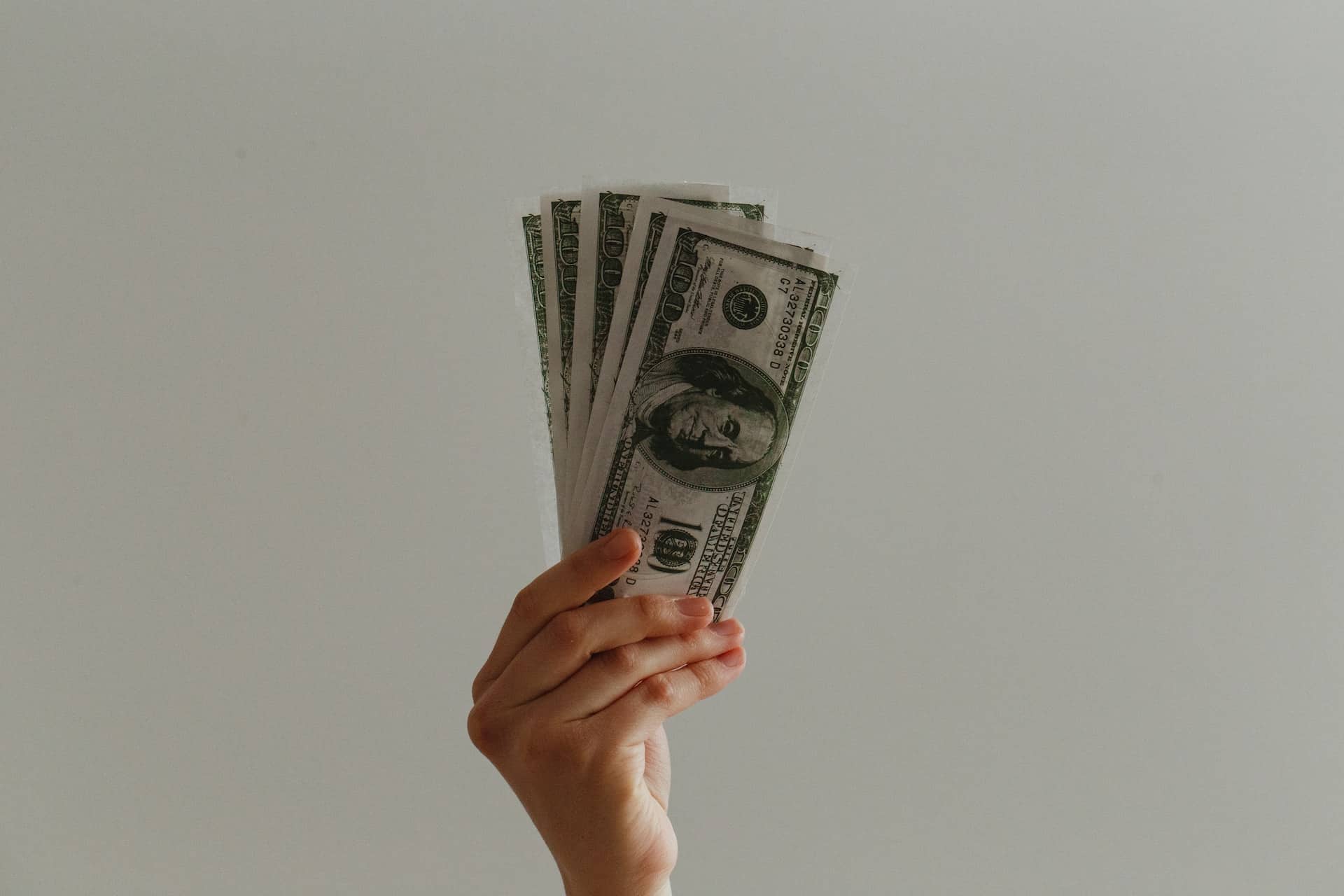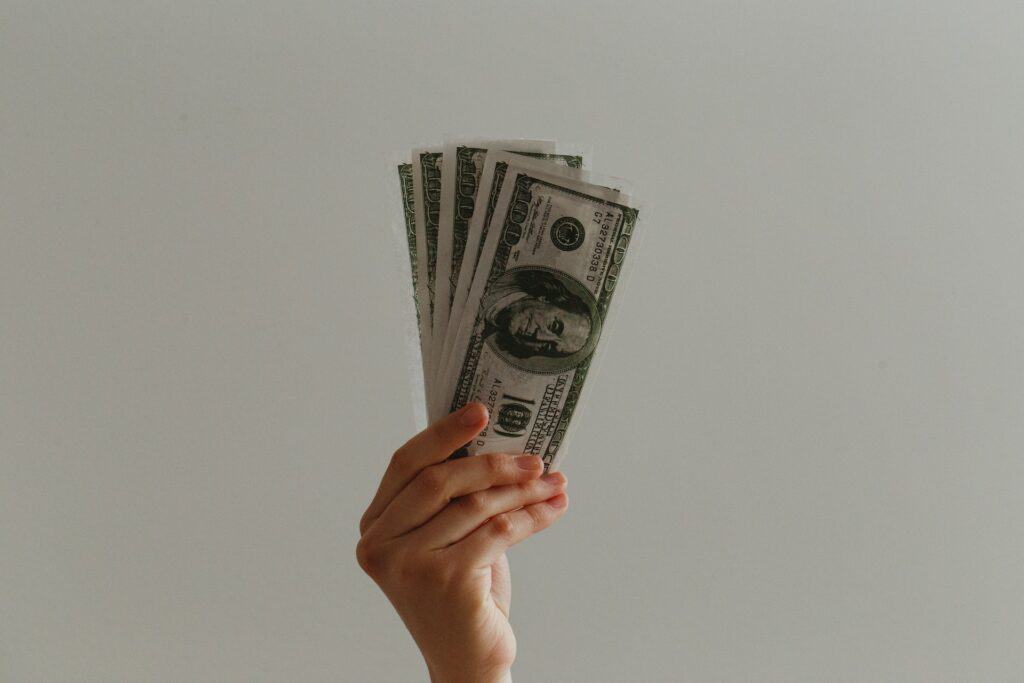 Checking For Exclusive Discounts And Features
This is one point many of you probably don't do, and it's costing you a lot of extra money. With many businesses and companies investing in this sector, you can find a multitude of deals for exclusive services on different websites.
Once you've decided on your cruise, before you book it, you should thoroughly go through all their sponsors' websites. Most of the time, you'll find enticing deals on cruise-specific items or even the cruise itself.
If you are a pre-existing customer of one of the sponsors, you may also be eligible for loyalty program offers. Some companies send their employees on cruises where they can enjoy themselves to the fullest while availing of first-class features.
So make sure you check different websites and apps to find the best deals you can get on your cruise to get the most out of it.
Read Up On The Culture
This part is really, REALLY important for cruise-goers that aren't locals to the area. Since almost every country that has access to the ocean provides cruise ships services, you need to understand everyone does it differently.
Everything is different, from the food and cuisine to the room settings. On the website, you can find pictures of the cruise and all the general amenities, but it never hurts to understand the culture as well.
To ensure you aren't too startled when you board the cruise ship, you should ask some locals about the cruise ship's services and any reviews they've heard about it. Besides that, you always have the internet at your disposal and can find a good chunk of information.
This is why whenever you're planning a cruise, do not forget to read up on the type of cruise it actually is rather than just relying on generic information from the website.
Manage Your Time Expectations
Cruises have a plethora of different activities, ranging from on-board events, like game nights, to off-boat activities. In order to truly unlock the full potential of your cruise ship experience, you need to give time to each of these activities, as who knows when you'll get another chance.
To do this, every cruise-goer must manage their time expectations accordingly.
This can be done any way you deem fit either by sticking to the itinerary given by the cruise management or making your own little bucket list of things to do around the cruise. The important thing is that you do this beforehand.
Many people make the mistake of trying to formulate travel plans or individual itineraries once they're on the ship. In doing so, they already miss some of the ongoing activities resulting in the inefficacy of the travel planner.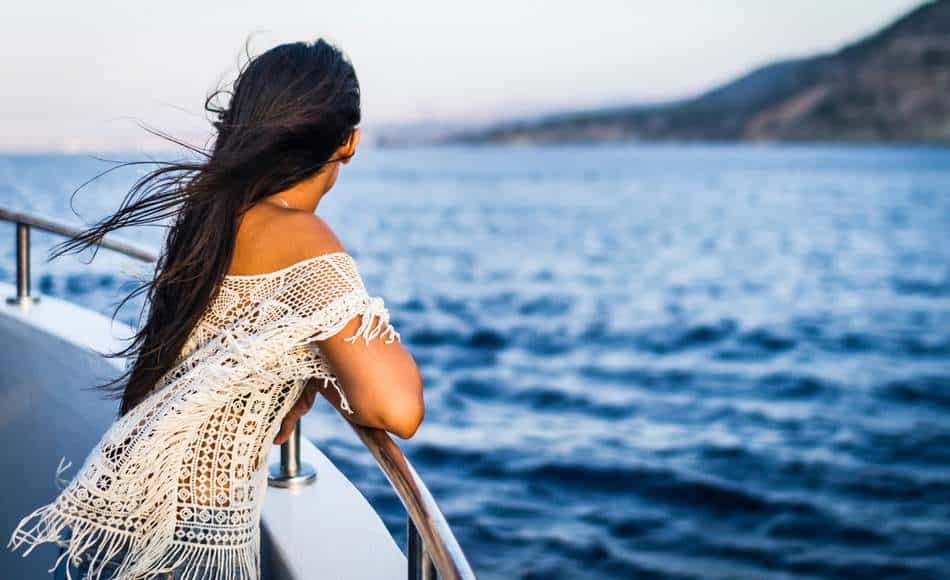 Get To Know Your Cruise Mates
Your fellow cruise mates are going to play an integral part in how your cruise goes, whether you like it or not. While you can sit in your room and pray for a miracle that no one tries to interact with you, it is not how you want to spend your cruise at all.
The best thing is to interact and get to know the other cruise members. This will help you enjoy group activities much more as you'll know about all the other people there.
Cruise-goers can also help each other by providing missing essentials one of them hasn't brought or guiding them to different locations on the boat. This is especially true for veteran cruise-goers that advise newer cruise members on how they can fully utilize the cruise and the amenities that are provided.
FAQs
Are Cruise-Packages All-Inclusive?
Unfortunately, some cruise packages only include basic necessities such as toiletries, bathroom services, food, and room fares. If you want to partake in the additional activities going on, you'll need to pay for those services.
On the flip side, some cruise packages are all-inclusive and include the cost of all the activities. You can check the services on their website or brochure.
Can You Get Seasick On Cruises?
Seasickness is a common reason many people opt out of doing cruises entirely. However, this depends on the intensity of your seasickness. Cruise ships move extremely slowly and are pretty big, so many times you won't even notice it moving.
People with mild seasickness may be able to power through it, but those with extreme seasickness should avoid going on a cruise.
Do Cruises Have Internet And Mobile Service?
Almost every cruise will have mobile service and provide you with decent WiFi throughout your trip. If you are facing trouble while using data or making calls while on a cruise, you may need to contact your service provider and alter your package settings.
All charges are billed to your regular service provider without any additional charges.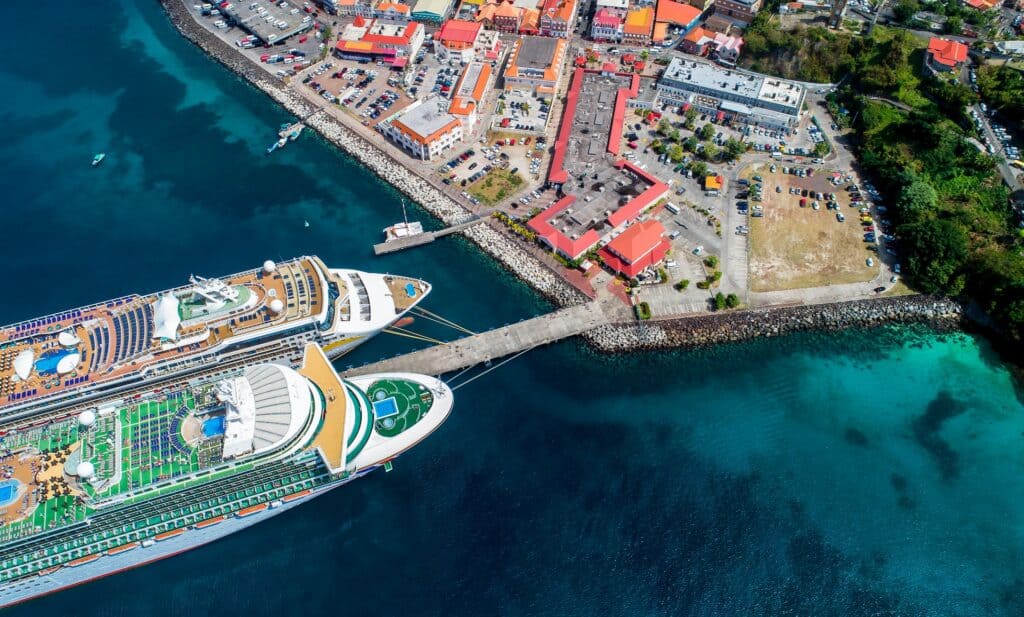 Conclusion
Cruise ships have become increasingly popular for their relaxation, exploration, and entertainment offerings.
To maximize your cruise experience, consider these essential tips: Choose the right room based on preferences and location, pack efficiently, arrive early to explore the departure city, familiarize yourself with the ship's amenities, create a travel budget, search for exclusive discounts, learn about the local culture, manage your time effectively to enjoy all activities, and interact with fellow cruisers.
By following these guidelines, you can ensure that you make the most of your cruise, creating unforgettable moments and savoring every aspect of your journey at sea.
Resource Links To Products We Use And Recommend
More Pages On Other Areas