Going on a cruise is a luxurious yet memorable experience that really sets the occasion apart from your regular vacation. However, at the same time, such recreation is not the most affordable, which is why many lean towards taking a cruise during the off-season.
While that is the smart thing to do, there are times of the year when you should avoid taking a cruise.
As far as popular destinations, such as the Caribbean and the Gulf of Mexico, are concerned, the hurricane season (typically June to November) and the climax of the rainy season (May to October) are the worst times of the year to take a cruise. Aside from that, you should also account for peak tourist seasons as well as your personal preferences.
It can be very difficult to achieve absolute security in a cruise-based itinerary, primarily because, after investing a considerable sum of money into it, no one wishes for their plans to go south. However, fret not; we are here to break down everything you need to know to avoid taking a cruise at some of the worst times of the year.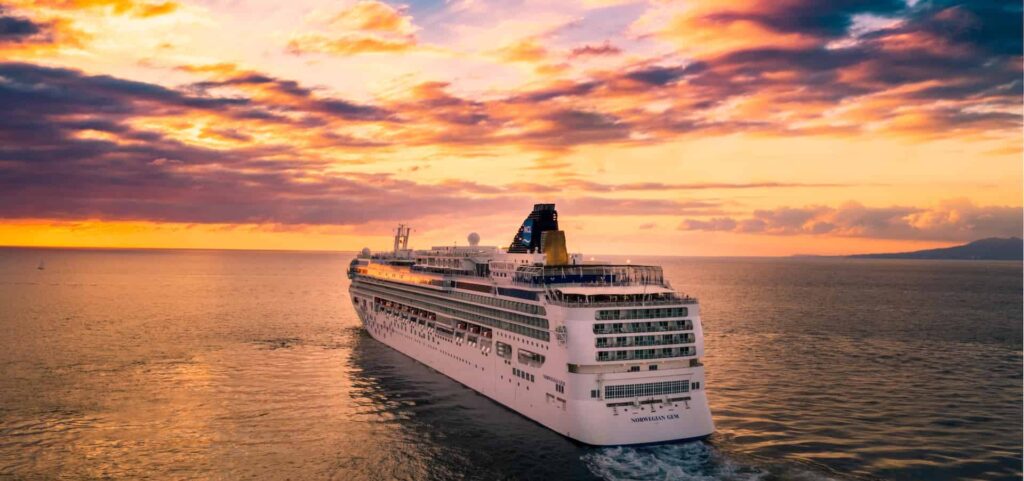 Times Of Year To Avoid Cruising In
Given how much money and time goes into planning out a cruise trip to pan out as smoothly as possible, it's important to rule out certain times of the year right from the get-go to make things easier.
So, let's delve into and fully understand the timeframes during which cruising is quite unfavorable.
Hurricane Season
During hurricane season, the demand for cruising tends to go down due to associated risks that can easily compound travel stress for the average traveler. At the same time, it presents itself as a cheaper alternative since lower demand translates into cheaper fares and better cruising deals.
However, we will highly recommend against cruising during the hurricane for the following reasons.
Itinerary Changes
Particularly during hurricane season, cruise lines must monitor weather conditions and act in such a way that the safety of their passengers is prioritized above all else. This could manifest in itinerary changes where the cruise line can, for instance, decide to skip a port or even an entire destination if it is adversely affected by a tropical storm or hurricane.
Depending on the destination or port that is skipped, your travel plan could end in disappointment if you don't get to visit the places you were looking forward to visiting the most.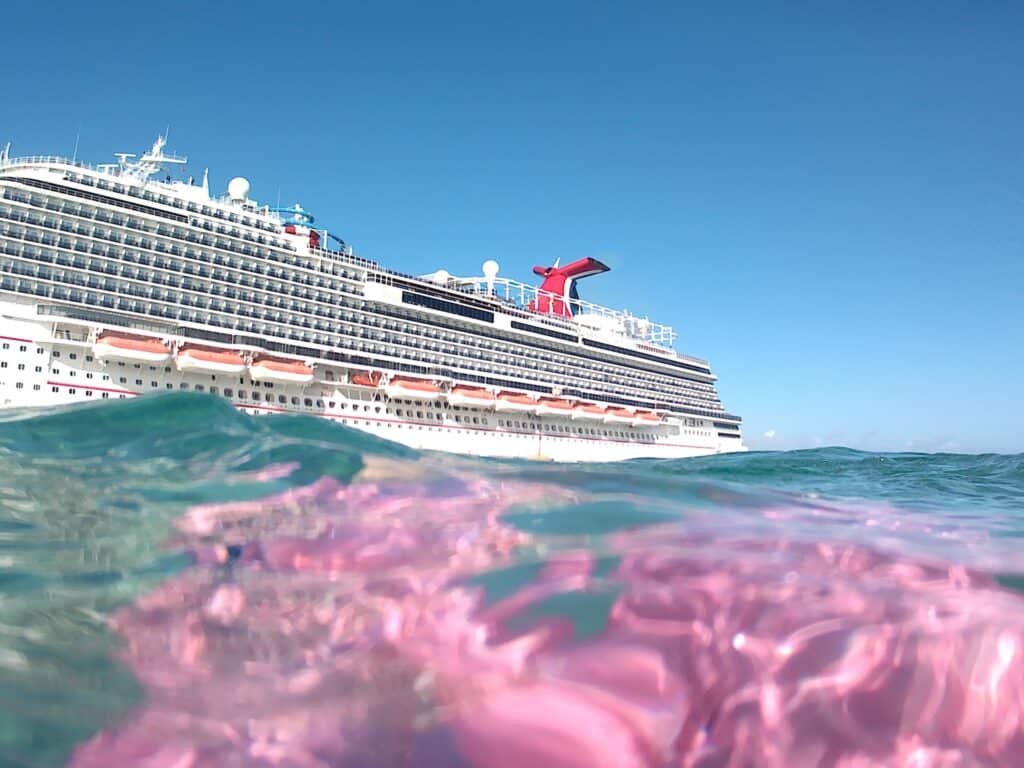 Exposure To Rough Seas
Even if your itinerary does not undergo significant alterations through some stroke of luck, it is reasonable to expect some degree of turbulent sea conditions due to the hurricane.
Thus, the constant motion of the ship, combined with the rolling and pitching caused by rough seas, can lead to feelings of imbalance, nausea, and dizziness.
So, if you are prone to seasickness or motion sickness of any kind, your entire cruising experience could go south very quickly, depending on how long your itinerary exposes you to such rough seas.
Delayed Or Canceled Cruises
In the worst-case scenario, cruise lines can justify delaying or even outright canceling an entire cruise if the hurricane season reaches that point of severity. Although cruise lines try their best to mitigate tropical storms by excluding parts of the itinerary, should they end up excluding too much, it is simply better to delay or cancel the cruise itself from every single viewpoint.
Hence, you should avoid taking a cruise over the hurricane season because such sudden changes to a travel plan only end in disappointment. After all, even though your booking will get refunded, the time invested in planning the entire trip will not be.
Limited Onshore Activities
Aside from adversely affecting your cruise, tropical storms can also limit the number of onshore activities you can partake in should it reach the island your cruise is currently docking at. This can translate into heavy rainfall and gusty winds, discouraging any kind of outdoor activity.
What good will it do sitting in your accommodation, not being able to take a nice stroll on the shore or engage in some fun recreational activities, all because of a tropical storm?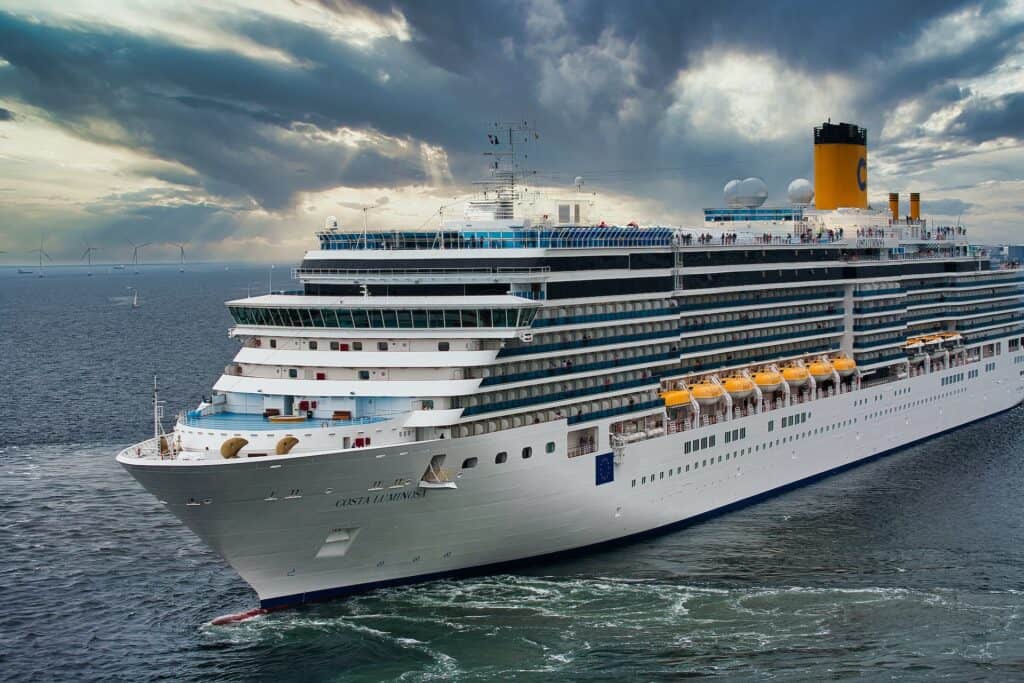 Rainy Season
While the rainy season can have a varying impact on your cruising experience, given how some destinations have the infrastructure to withstand such adverse conditions, avoiding cruising during this time of the year is still generally recommended.
Keep reading to learn why cruising in the rainy season needs to be revised.
More Disruptions
While hurricanes follow certain patterns, with some areas affected much less than others, the rainy season tends to have a more pronounced area of effect. As such, unless infrastructure is available to combat such weather conditions, you can expect more disruptions in itinerary changes and shore excursion modifications.
Given that passenger safety is every cruise line's top priority, ports of call may be skipped or replaced by alternative destinations, which, although they keep the cruise going, impact sightseeing opportunities.
If port visits are not skipped or replaced, then you can expect a very limited amount of on-shore activities.
Limited Visibility
Another relatively subtle effect of the rainy season (which many tend to overlook until they experience it firsthand) is the impairment in visibility that is brought about during stormy surges.
Overcast and cloudy skies can diminish the lighting and take away from the vibrant colors of the landscape that many love to sightsee on cruises, detracting much from your average cruising experience.
Aside from the cruise, heavy rainfall tends to create hazy and misty conditions, which can also impair visibility on cruise destinations. Such impairment can reduce what was previously viewed clearly in broad daylight, such as coastlines, mountains, and landmarks, to a blurry silhouette.
Hence, one should really think twice before deciding to take a cruise during the rainy season.
Increase In Pests
If there's anything that's going to single-handedly ruin any kind of outdoor excursion you were looking forward to embarking on during your itinerary, it will be pests. Primarily, mosquitos are most associated with the rainy season due to how heavy rainfall ends up creating the ideal breeding conditions for them.
This, coupled with the fact that mosquito bites can cause effects ranging from itching, and discomfort to mosquito-borne illnesses, can really amp up the travel stress.
However, if you have limited options and are considering taking the risk, make sure you get in touch with the cruise line and plan your itinerary accordingly. Carefully plan out your itinerary such that you either minimize or avoid cruise destinations where there are better pest-control measures.
This would reduce the risk of contracting mosquito-borne diseases, bringing more security to your trip.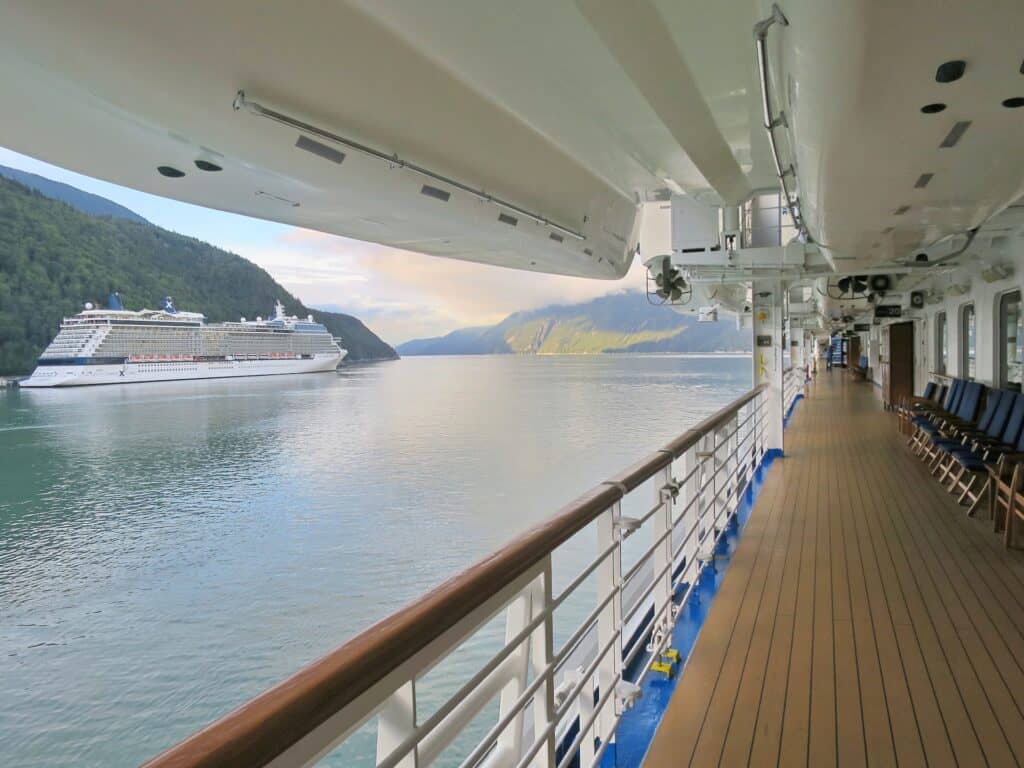 Destination-Specific Details
Aside from the hurricane and rainy season, there are times of the year specific to each mainstream cruise destination when you should hold off from cruising there due to extreme weather conditions or concentrated tourism.
Let's dive deep into when you should and should not take a cruise in the following regions.
Alaska USA Cruise Ship
Alaska is a popular cruise destination for multiple reasons: it offers multiple sightseeing opportunities (the most well-known being the Northern Lights), rich history and culture, untouched nature, and abundant wildlife.
However, one should not cruise to Alaska during the winter season, which typically lasts from November to March. Not only do fewer cruise lines actually offer cruising opportunities at this time of the year, but the ones that do offer very little recreation – it's simply not worth it.
Moreover, the time of the year when everyone goes for a cruise in Alaska is during the summer, typically lasting from May to September. However, if you're looking for cheaper options at lesser peak times of the year, then we would recommend going in the shoulder seasons of May or September when the weather is just as mild.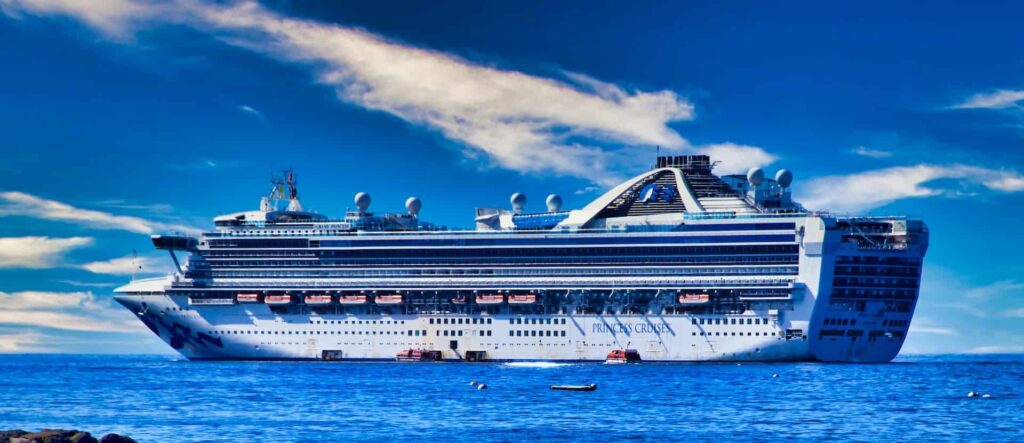 Hawaii
Hawaii is another popular cruise destination, particularly due to its unique geographic makeup that allows travelers to explore multiple islands in a single trip. Each island offers stunning landscapes, ranging from pristine beaches, lush rainforests, and awe-inspiring volcanic formations.
With that said, you should hold off taking a cruise in Hawaii during the hurricane season, which typically lasts from June to November, midsummer being the most active in that regard. Aside from that, Hawaii's heaviest rains spawn from winter storms that tend to happen between October and April.
As such, the best time to cruise in Hawaii, at a time when tourism is not at its peak and offers are fairly affordable, is either at the start of the year or the start of the hurricane season. You can expect fewer waiting times, less crowded public spaces, and more opportunities for sightseeing.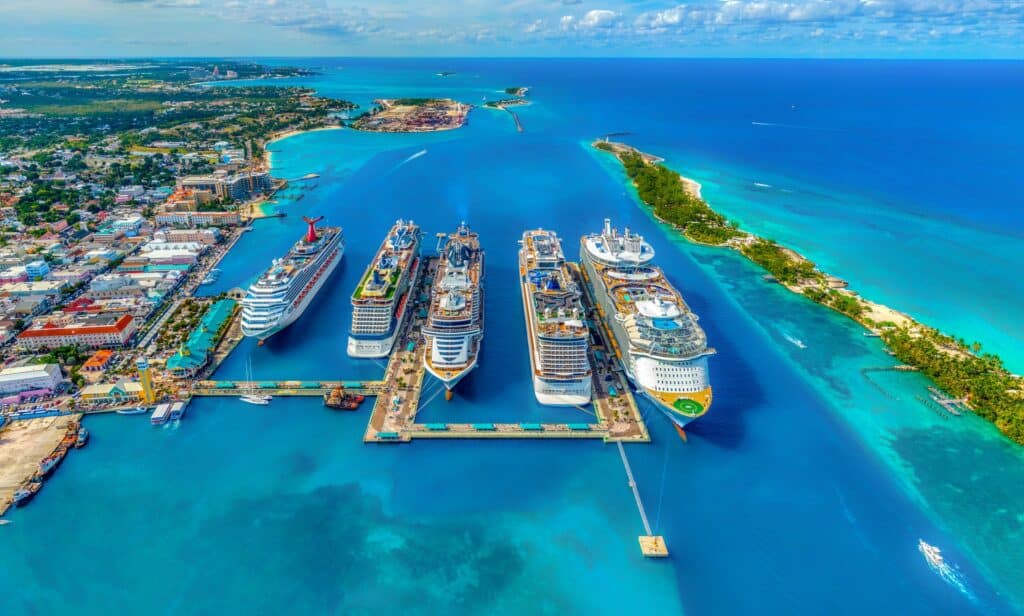 The Caribbean
The Caribbean is known as a tropical paradise amongst travel enthusiasts who love to embark on cruises regularly. Given the number of destinations available to explore, ranging from the Bahamas to Barbados, a fulfilling cruise in the Caribbean is a long one.
It truly is one of the best adventure-like experiences one can get.
Nevertheless, despite the luxurious desire to take a cruise to the Caribbean, it is important to piece together your plan outside of the months of August, September, and October. These months are well known for typically being the most active in terms of hurricanes, so your best bet is to steer clear of them.
With that said, the best time to take a cruise in the Caribbean is between the months of December and April, when the temperature is mild, and the sea is calm.
However, if you want to avoid the peak times of the year, then you can budget for a satisfactory cruise in the months between May and August.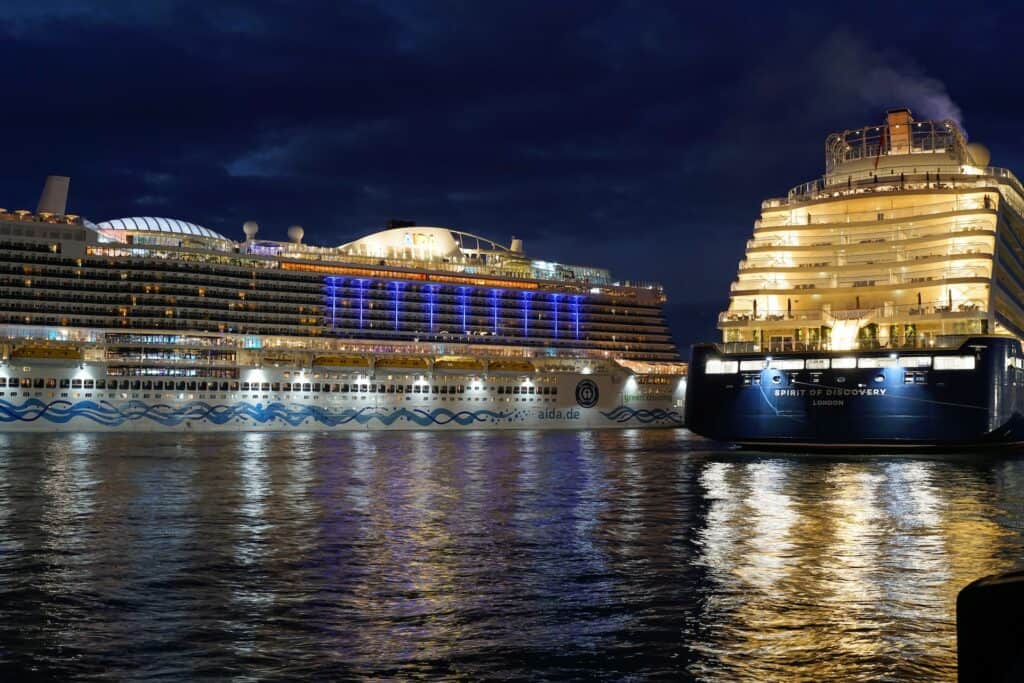 The Mediterranean
Another mainstream cruise destination is the Mediterranean, which is often praised for being a high-class mix of art, culture, and cuisine. On a decent budget, travel enthusiasts can explore a variety of different cultures and really soak in the history of a small yet impactful part of the world.
While the Mediterranean does not undergo harsh weather conditions throughout the year, one should really reflect on the kind of experience they wish to obtain before planning out a Mediterranean cruise.
For instance, the high season falls between June and August when the weather is most suitable, facilitating a lively atmosphere and an even more vibrant nightlife, although cruises come at a higher cost during this time of the year.
Conversely, if you're on a tight budget, you could decide to cruise during the low season, typically the winter (November to March). Although offers are much cheaper at this time of the year, you should expect a more peaceful and less adventurous experience due to the limited crowd and excursion opportunities.
FAQ
How Much Ahead Of Time Should I Book My Cruise?
Although cruise lines open booking as early as two years in advance, you should try to book your cruise six to twelve months in advance. Ideally, you should book as early as possible because many of the cheaper aspects of the cruise, such as the cabin, tend to sell out early, leaving you with more expensive alternatives last-minute.
Should I Book With A Travel Agent Or Directly With A Cruise Line?
Both are viable options. Just make sure that, in either case, you run a background check and read reviews regarding either the travel agent or the cruise line you plan on reaching out to.
Also, make sure that you have a direct line of communication with either your travel agent or cruise line consultant so you can reach out to them in case of any urgency.
What Is Included In My Cruise Fare?
That depends on what package you've opted for – you should read up on the details of your package to learn more about what's included. Generally, apart from the transportation of the cruise, the basic fare includes on-ship accommodation, regular meals, beverages, and any entertainment available on the ship.
Final Thoughts
A big factor that can make or break any cruising experience is the time of year during which you take the cruise. While this differs from region to region, there are some general seasons you should avoid taking a cruise in, especially if you want to make the most of your tight budget.
With that said, we hope you have a memorable time on your next cruise!
Resource Links To Products We Use And Recommend
More Pages On Other Areas