Are you looking to embark on a luxurious cruise but don't really feel like breaking the bank? While taking going on a trip on a cruise ship might sound like an expensive holiday, it really isn't if you plan to set sail in certain months. This begs the question: What is the cheapest month to go on a cruise ship?
The cheapest month to go on a cruise ship in the US is May and early June since they're just before the summer rush begins. However, you can also get great deals if you book a ticket in September or October. In colder areas such as Alaska, the winter months, such as November and December, will give you cheaper rates due to the cold weather.
However, there are a plethora of factors that affect the price of taking a trip on a cruise ship. In our article, we'll be discussing all these factors as well as providing you with a treasure trove of tips to help you relieve the strain from your bank account. So without any further ado, grab your sunglasses, and let's set sail, captain!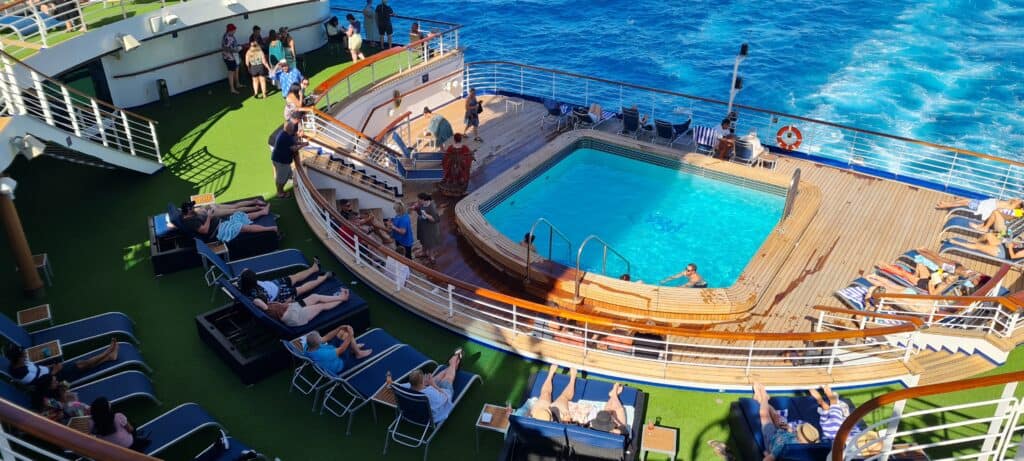 Cheapest Months To Go On A Cruise Ship
Since different locations have different cruise rates, prices are likely to vary depending on when and where you're traveling. Let's check out what would be the cheapest month to go on a cruise ship in different locations so you can get a rough estimate on which months to avoid if you're looking to ease up some strain on your bank account.
| | | | | | | | | | | | | |
| --- | --- | --- | --- | --- | --- | --- | --- | --- | --- | --- | --- | --- |
| Destination | Jan | Feb | Mar | Apr | May | Jun | Jul | Aug | Sep | Oct | Nov | Dec |
| Caribbean | $ | $ | $$ | $$ | $$$ | $$$ | $$$ | $$$ | $$ | $$ | $ | $ |
| Mediterranean | $ | $ | $ | $$ | $$$ | $$$ | $$$ | $$$ | $$ | $$ | $ | $ |
| Alaska | N/A | N/A | $ | $$ | $$$ | $$$ | $$$ | $$ | $ | N/A | N/A | N/A |
| Northern Europe | N/A | N/A | $ | $$ | $$$ | $$$ | $$$ | $$ | $ | $ | N/A | N/A |
| Asia | $ | $ | $$ | $$ | $$ | $$ | $$ | $$ | $$ | $$ | $ | $ |
| Australia & NZ | $$$ | $$$ | $$ | $ | $ | $$ | $$ | $$ | $$$ | $$$ | $$$ | $$$ |
$ = Cheapest
N/A = Cruises not typically available during these months
Cruise To Alaska — May Or September
The cheapest month to go cruising to Alaska is usually in May or September. May is considered a shoulder season for cruising, where the weather can be unpredictable, with rain and cooler temperatures.
Hence, people don't prefer going to Alaska in May, leading to a decrease in cruise ship prices. However, it doesn't mean you can't since it's a great time to see wildlife and wildflowers, as well as avoid the crowds that come during peak season.
Other than May, September is also a nice time to take a cruise ship to Alaska since prices will be lower. The weather in Alaska is beginning to cool down at the start of September, and there are fewer tourists since many people have to go back to school and work after the summer holidays.
However, you can take advantage of this and go to Alaska in September to see the Northern Lights, and some cruise lines may offer discounts or special packages to attract travelers during this time.
Cruise To Bermuda — April To May And September To October
If you're planning a cruise trip to Bermuda and want to save some cash, then book yourself a visit during April and May. These are the shoulder seasons for Bermuda, where the weather is mild, with temperatures ranging from the mid-60s to low 70s Fahrenheit, making it a great time to visit the island without the crowds of the summer season.
If April and May don't work out for you, you can try out September and October. During these months, the weather is still warm, and there are fewer crowds on the island than during the summer months.
You'll also be able to enjoy your cruise in September and October since they are outside of the Atlantic hurricane season, which makes up for a smoother and more enjoyable cruise.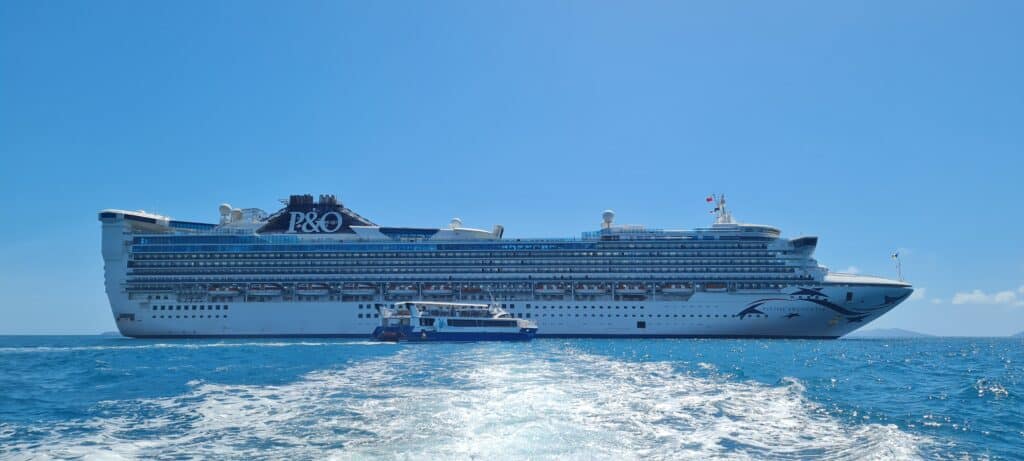 Cruise To New Zealand/Australia — April To May And September To November
The shoulder seasons to go cruising to New Zealand/Australia is usually between April and May, as well as from September to November. This is because the peak travel season for Australia and New Zealand is during the summer months (December to February) when the weather is warm and dry, leading to many tourists swarming these countries.
The shoulder seasons, on the other hand, have cooler temperatures and a higher chance of rainfall, making them less popular for tourists and hence, less expensive for people who want to go there on a cruise ship. Cruise lines may also offer discounts and promotions to attract passengers during this time.
Cruise To Canada — April, May, And June
April, May, and early June are considered the cheapest months to go on a cruise ship to Canada because these months fall within the shoulder season. For Canada, the peak travel season is during the summer months of June to August, so prices for cruise ships generally skyrocket at that time.
As soon as the shoulder season begins, demand for cruises gets low when compared with the peak season, so you'll also see cruise lines offering you lower prices to attract travelers. The reason for the reduced demand is that the weather can be more unpredictable during these months, with cooler temperatures and a higher chance of rain which tourists don't really prefer. However, this also means that popular tourist sites are less crowded, and you may find better deals on accommodations and activities.
Caribbean Cruise — September, October, And November
The months of September, October, and early November tend to be cheaper for cruising to the Caribbean because they fall within the hurricane season. While it's pretty unlikely your trip will get affected by hurricanes, many people don't feel like the risk is worth it, and as a result, cruise lines may lower their prices to attract more customers during this period.
Similarly, January, May, and early December can also be cheaper as they fall outside of peak travel periods. January comes after the Christmas holiday season, and most people may have already taken time off work and traveled during the holidays so it's highly unlikely they're going to set sail on a cruise ship again.
May is just before the summer travel season starts, so it may not be as popular for families with children who are still in school.
Mediterranean Cruise — April, May, September, And October
April, May, September, and October are usually considered the shoulder season if you have plans to take a Cruise Liner to the Mediterranean. That is because the weather is usually mild during these months, with warm temperatures but not as hot as the summer months.
However, tourists visiting the Mediterranean usually prefer the hotter weather and sunnier days of the peak season, leading to lower demand during these months.
Peak travel months often coincide with school holidays when families are more likely to travel. April, May, September, and October typically fall outside of most school breaks, so there is less demand from families for cruises, leading to lower prices.
So with fewer tourists overall, you'll likely get discounts and offers from cruise ships, making it an ideal time to take a sea trip to the Mediterranean.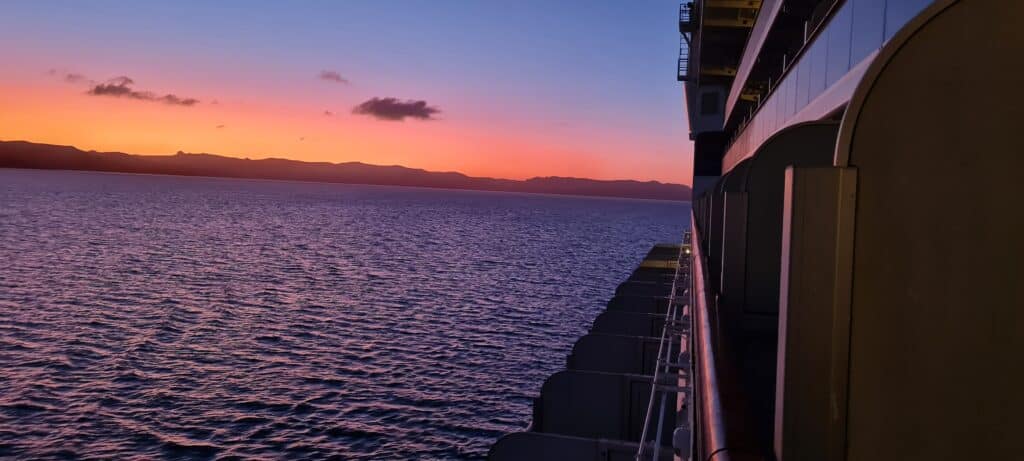 Cruise To Northern Europe/Baltics — May Or October
If you're looking to save some money on a cruise trip to Northern Europe, then the ideal time for that would be either in May or October. That is because the demand for cruises in the region is lower, as most travelers prefer to visit during the peak season of June to August when the weather is warmer and the days are longer.
So Cruise Liners are most likely to offer you discounts and lower rates.
Another reason that May and October are considered the cheapest months to travel to the Baltic States on a cruise ship is that the weather can be quite unpredictable, especially during the shoulder season.
While the temperatures are generally cooler than during the peak season, there's a greater chance of encountering rain, fog, or windy conditions, which discourages travelers from booking cruises during this time.
Mexican Riviera Cruise — May, June, And July
As far as the Mexican Riviera is concerned, we recommend you take a cruise trip there in the hot and humid months of May, June, and July since ship tickets will be the lowest in the summer due to the temperature.
The summer repels tourists away, which puts a decrease in demand and hence lowers the price as well.
However, if you don't mind the heat, you can take advantage and save some money by planning a trip then.
If that doesn't work out for you, September is also a nice season to set sail to the Mexican Riviera since most people at that time of the year are at work or their children are back to school, so prices will be generally low at the time.
Hawaii Cruise — November To December
It's no wonder that Hawaii seems like a place where everyone would love to take a cruise trip, no matter what part of the year it is, however, there are times when demand for cruise ships is low. This usually occurs between November and December since most people prefer visiting Hawaii during the summer vacation.
Other than that, the beginning of September usually marks the Hurricane season in the Pacific, so most people don't prefer going there after the summer break ends.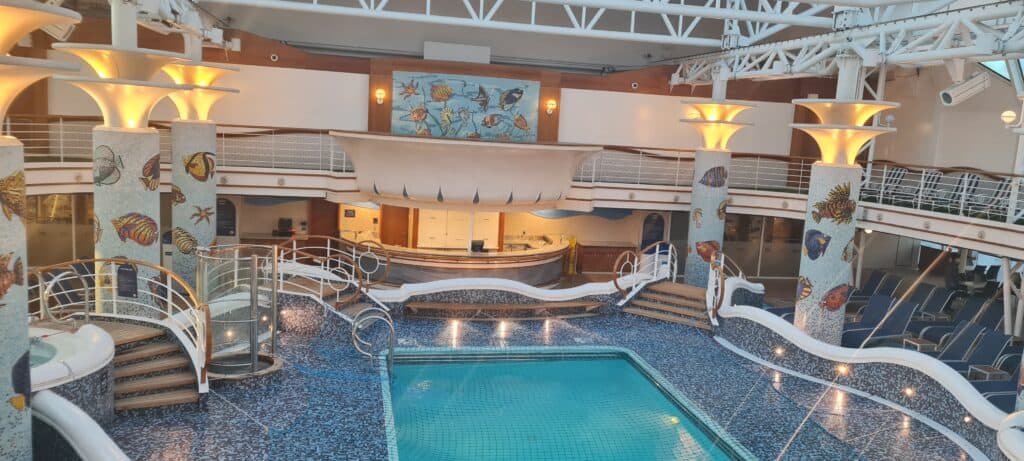 3 Factors That Influence Cruise Ship Rates
Let's now talk about the factors that influence the price of cruise ship rates, so you have a better understanding of how the pricing works and why some months are cheaper than others. Some of the main points to consider are as follows:
Seasonality
The type of season has a significant impact on cruise ship prices. High season refers to better weather conditions, vacations as well as school holidays (usually the summer holidays), where many people prefer going out somewhere, including on a cruise ship. As a result, prices get higher during the high season.
Supply And Demand
The availability of cruise ships, the number of travelers, and the popularity of specific itineraries can impact prices. Generally, high demand and limited supply lead to increased prices, while low demand and abundant supply result in lower prices.
So make sure wherever you've decided to go, conduct a little research to know which months would have the lowest demand in order to get yourself the most economical price.
Time Of Booking
Booking well in advance or last minute can help secure better deals. Cruise lines often offer early-bird discounts, while last-minute deals are available when cruise lines need to fill unsold cabins. In off-shoulder seasons when demand is low, you'll also be able to secure better deals.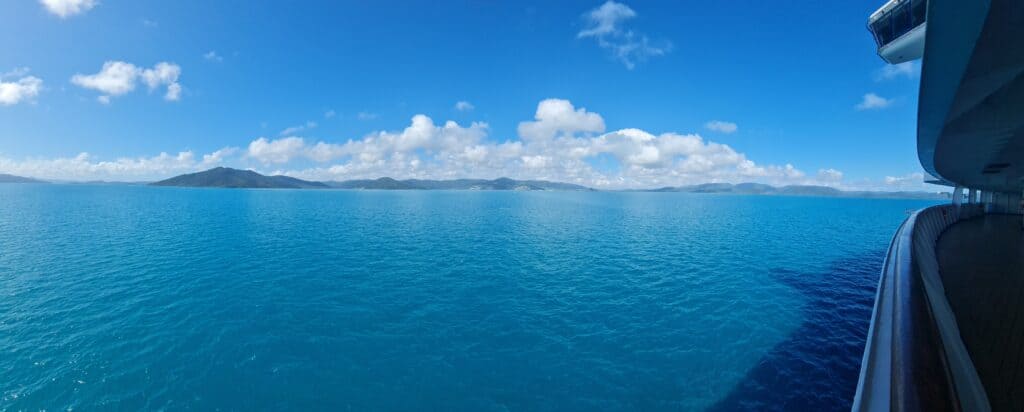 FAQs
How Can I Find The Best Deals On Cruises During The Cheapest Months?
To find the best deals on cruises during the cheapest months, you'll need to start researching early to have a better chance of securing a good deal. Also, make sure you're flexible with your travel dates, departure ports, and cruise lines since you're likely to get a better deal that way.
Other than that, consider booking a last-minute cruise, as prices can drop significantly to fill unsold cabins.
Are There Any Downsides To Cruising During The Cheapest Months?
While cruising during the cheapest months can save you money, there are some potential downsides, such as you won't really know how the weather will turn out to be since it can be unpredictable during shoulder seasons.
Cruise lines may scale back on certain amenities, activities, and entertainment offerings during the slower months, which could impact your overall experience.
Can I Still Enjoy Popular Cruise Activities And Excursions During The Cheapest Months?
You can still enjoy popular cruise activities and excursions during the cheapest months. However, keep in mind that some attractions or activities might be affected by the weather or have limited availability during the off-peak season.
Researching your chosen destination beforehand and being flexible with your plans can help ensure you make the most of your cruise experience, even during the more affordable seasons.
Conclusion
In conclusion, discovering the cheapest month to go on a cruise ship can help you save money and enjoy a memorable vacation without breaking the bank.
Remember that January is generally the most affordable time to set sail, but the cheapest month can vary depending on your chosen destination.
By being flexible with your travel dates and considering off-peak and shoulder seasons, you'll be well on your way to experiencing the high seas in style without burning a hole in your pocket. Bon voyage!
Resource Links To Products We Use And Recommend
More Pages On Other Areas