Wondering what is the best cruising route? The answer is a little more complicated than just one location since each route has its own unique aspect to it that lets you explore and discover an unbeatable blend of adventure from the comfort of your cruise ship.
However, with so many of them to choose from, how do you decide which one to take?
If you're looking to enjoy some good food and wine, then a European cruise route is the ideal option since it is home to some of the best wine-producing countries. However, if you want to explore some rich culture, the British Isles route is the best option. For people who love beaches, the Eastern Caribbean route is for you since the place is filled with a plethora of beaches. If you want to party hard and enjoy some quality time, then take the cruise route to Ibiza.
However, there are some vital factors to consider when choosing the best route for cruising. If you're wondering what they are, you've come to the right place. Dive into our article as we help you choose a route, as well as give you an overview of the most incredible journeys available. Let's set sail!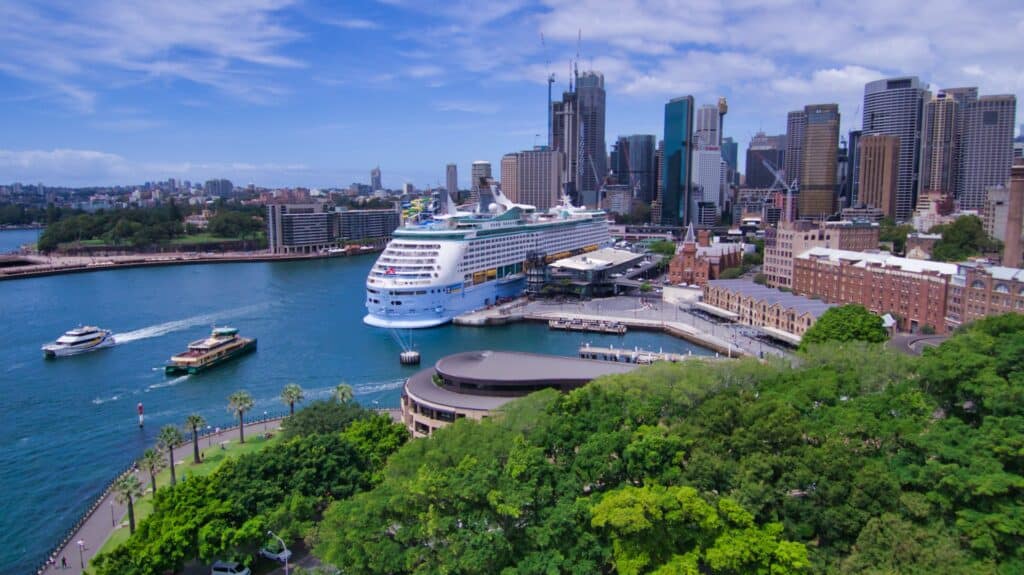 Best Cruising Routes To Go On
With so many cruising routes to choose from, many wonder what would be the best one for them. While there's no definite answer to this question, it depends on your personal preference and travel style.
However, if you aren't sure what your liking and dislikings are, here are some of the top routes that you can cruise to that will definitely catch your attention.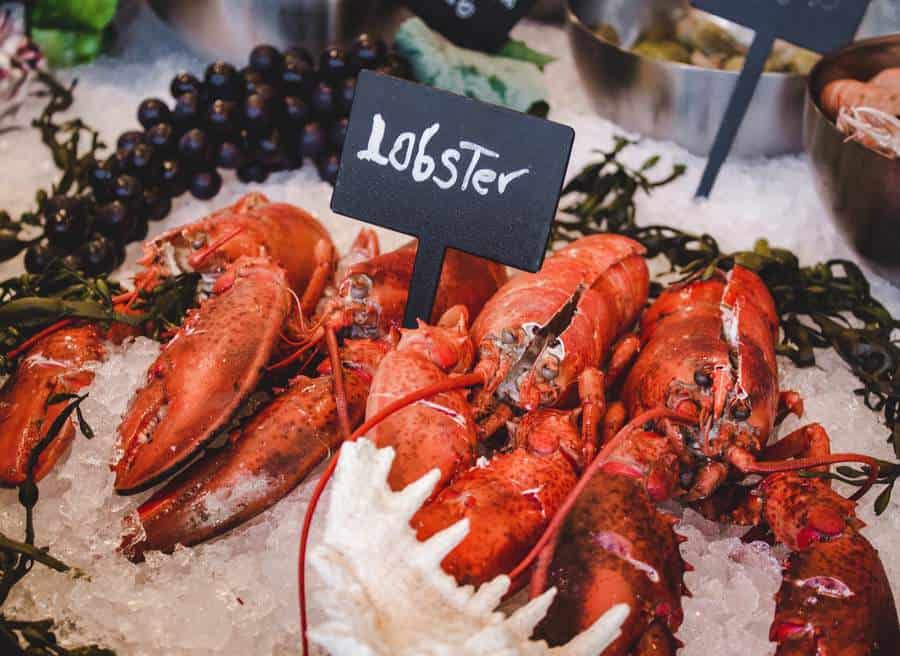 European Cruise — Best For Food And Wine
If you're a food lover as well as a wine lover, then the European cruise is for you. The region is home to some of the world's most famous wine-producing countries, such as France, Italy, Spain, and Portugal.
You'll have the chance to sample and savor the local wine and food on your cruise along the European coastline, experiencing the unique flavors and aromas of each region.
Other than that, the cruise ships that operate in this region usually feature top-notch dining options that offer an array of local and international cuisine. The chefs onboard are often trained in classical European cooking techniques and use the freshest local ingredients, making each meal a delight.
British Isles Cruise — Best For Historical Significance
Consider taking a cruise around the British Isles if you're looking to experience the unique history and culture of this amazing region. The British Isles has everything for you to explore.
You'll find ancient landmarks like Stonehenge to charming fishing villages where you can sample some of the best traditional British food, like fish and chips and shepherd's pie. 
If you're into arts and music, you're bound to have a good time since London is home to some of the world's most famous theaters. If that isn't enough for you, you can try out exploring other cities like Liverpool and Manchester, who're responsible for giving birth to famous musical bands such as The Beatles and Oasis.
The good thing about the British Isles is that you don't need to just stick to the big cities since there are plenty of quaint towns and villages to take a look at as well, such as Cotswolds and Cornwall, that have a rich culture and history for you to explore. So why not start planning your British Isles cruise today?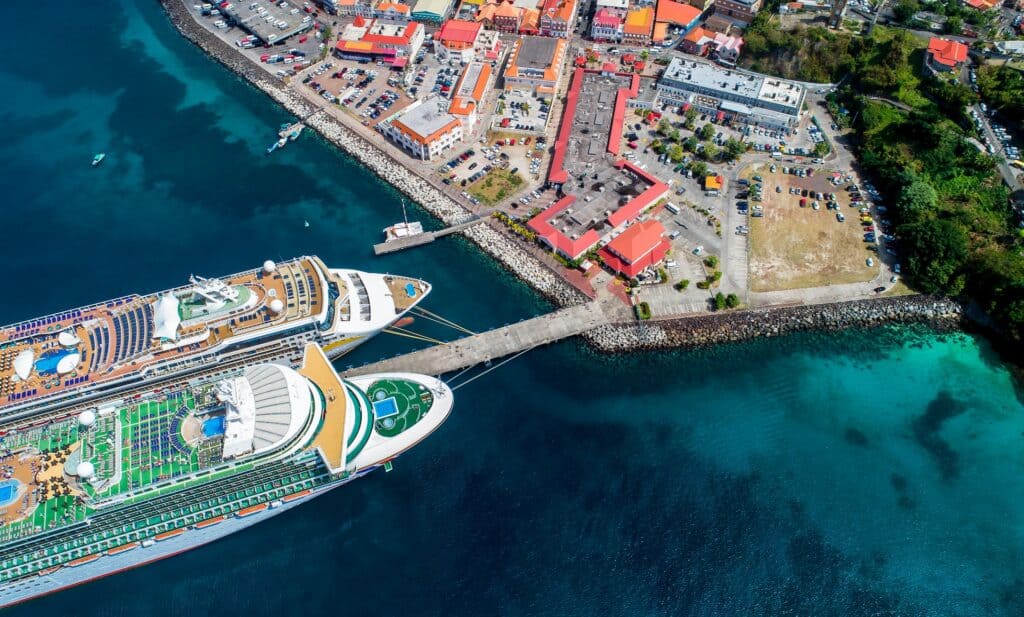 Caribbean — Best Beaches
The Caribbean is a place filled with scenic beauty and eye-pleasing scenery that makes you feel you've landed in heaven. Considered one of the best routes for cruising due to its pristine beaches and crystal-clear waters, you're guaranteed to feel flabbergasted.
The Caribbean is filled with all types of beaches, including secluded coves to long stretches of white sand that seem nothing less than a miracle of nature.
Another great thing about the Caribbean is that the weather is always warm and tropical, no matter when and where you go, so it's always a safe bet to go on a cruise trip here. When there, you can soak up the natural beauty of the lush green forests or relax on a sunny beach and do absolutely nothing, and the trip will be worth every penny you spend. 
Ibiza — Best For Partying
Are you someone who just focuses on living in the moment? Then take a trip to Ibiza, an island that is known for its summertime party and vibrant nightlife. The place is filled with an array of famous clubs, bars, and beach parties that attract top DJs and celebrities from around the globe and is an excellent way if you're looking to take a break and just want to have some fun. 
Apart from its lively atmosphere, the island also offers you a stunning landscape which adds a nice touch if you're looking for something calm and serene to gaze at.
If you have family and children with you, there's no need to worry since you can find all sorts of activities for all ages, including water sports and boat tours, not to forget some great spa spots.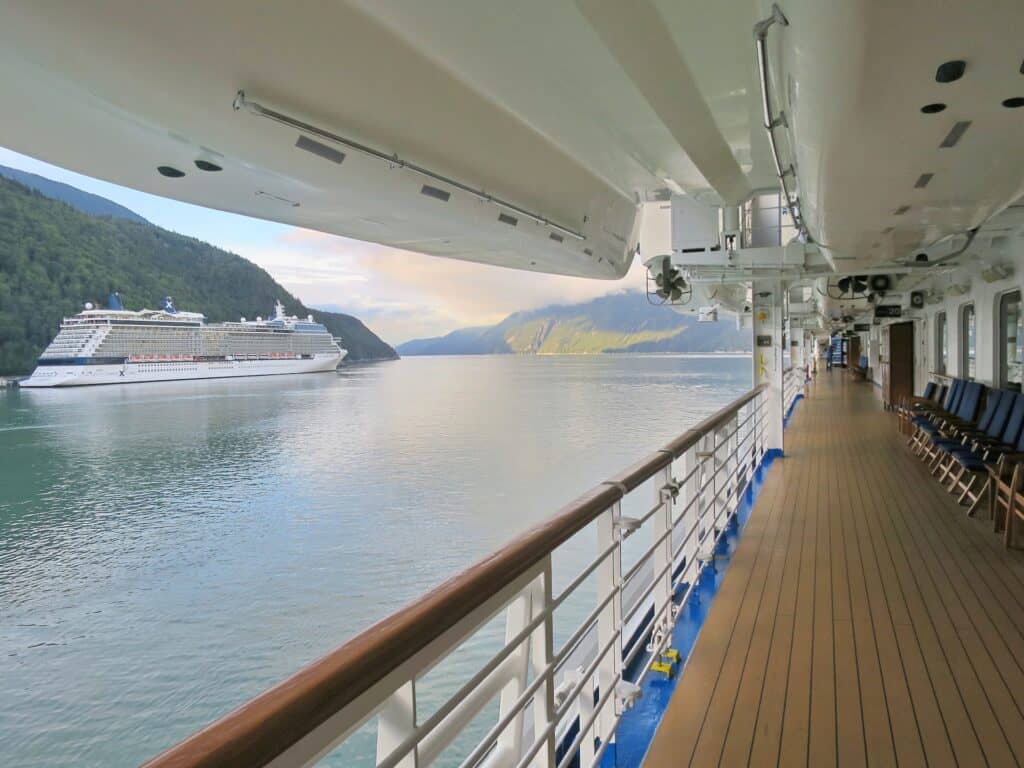 Alaska — Best Scenery
No cruising route without the mention of Alaska is complete due to its eye-appalling mountain ranges and glaciers that leave you astonished. Home to tons of natural landscapes, you'll find a plethora of fjords there, such as the Tracy Arm fjord

, that just adds a mesmerizing touch to your cruising experience. 
You'll also be able to witness some unique wildlife encounters while in Alaska if you visit the Glacier Bay National Park

. If you want to delve into Alaskan history and culture, visit towns such as Ketchikan, Juneau, and Sitka, which are brimmed with historical sites and museums that let you explore the heritage and history of this culturally rich state. 
For further assistance, we've also listed the average cost of each cruise route we've mentioned above:
| | | | |
| --- | --- | --- | --- |
| Cruise Route | Average Cost | Popular Cruise Lines | Common Port Stops |
| European | $1500 – $4000 | Royal Caribbean, Princess Cruises | Barcelona, Rome, Athens |
| British Isles | $2000 – $5000 | Viking Cruises, Cunard | Dublin, Edinburgh, Liverpool |
| Caribbean | $700 – $2000 | Carnival Cruise Line, Royal Caribbean | Nassau, St. Thomas, San Juan |
| Ibiza | $1200 – $3000 | Norwegian Cruise Line, P&O Cruises | Ibiza Town, San Antonio, Santa Eulària des Riu |
| Alaska | $1000 – $4000 | Holland America Line, Princess Cruises | Juneau, Ketchikan, Skagway |
5 Things You Should Know Before Choosing A Cruising Route
Before we delve into the routes for cruising, it is crucial to talk about the factors that you need to consider when choosing a cruising route. While choosing just the route sounds easy, it's much more complicated than that. Here are some things that need to be considered: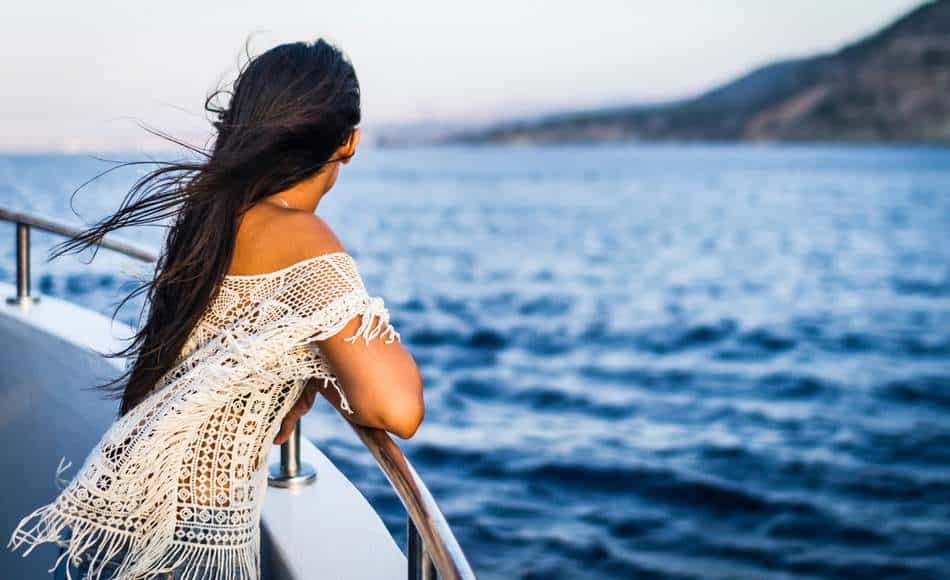 1. Personal Preference
Your personal preference plays a critical role in choosing your cruising destination. Ask yourself this question: are you drawn to historical sites, cultural experiences, or natural wonders?
Since each destination and route are known for different things, decide which one you prefer first and which complements your travel style, and make sure the others who're going with you agree on it as well.
Your budget also plays a part when choosing a cruising route. Some cruises cost more than others, while some routes are generally cheaper. You wouldn't want to go on a cruise route that will take your bank down into the depths of the ocean as well, so plan carefully!
Additionally, also think about the duration of the cruise. How long would you like your trip to be? If you're taking children with you, you would want a duration that finishes before their school vacation ends. 
2. Cruise Line Options
Cruise lines offer a variety of amenities, catering to different tastes and preferences. Ships usually have activities such as rock climbing, mini golf, or water sports that can keep you immersed in them for hours while you're floating above the sea.
However, some ships will have different activities than the ones mentioned, so research beforehand and see the onboard activities and entertainment, as well as the reputation and customer reviews of each cruise line. This will help you find the best match for your desired vacation experience.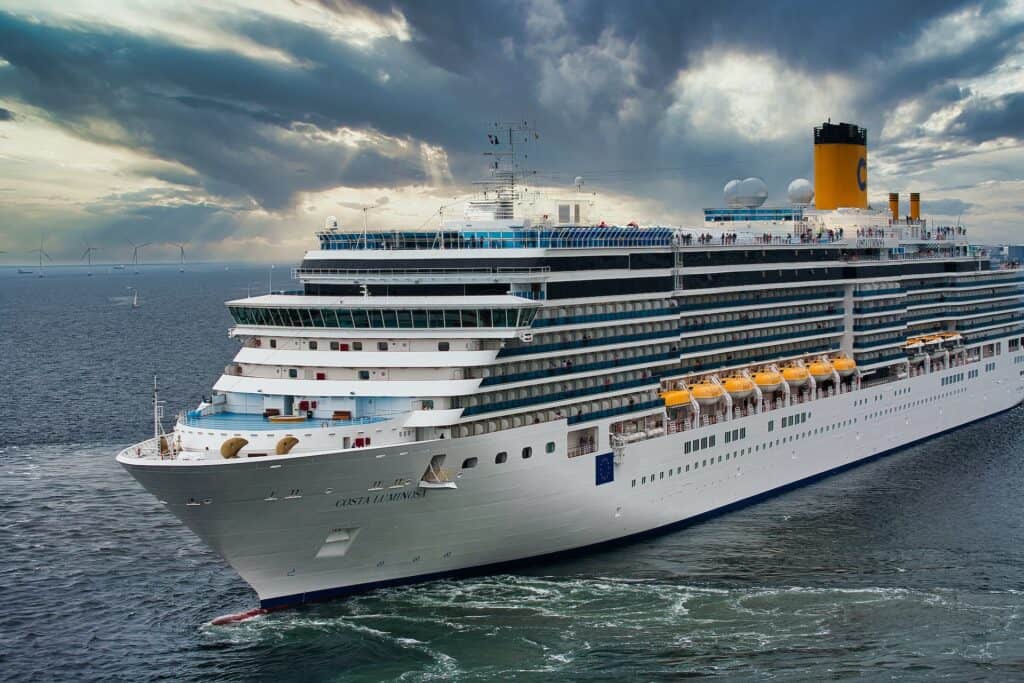 3. Time Of Year And Weather
This is probably the most essential point you need to factor in when deciding the route for your cruising. You wouldn't want to go on a cruise trip only later to find out your desired destination is going to have the worst possible weather, including rain and thunderstorms, which can be a great mood killer. 
So consider the time of year and the climate of your chosen destinations. Some regions have seasonal attractions and events that can enhance your experience. In contrast, in others, there may be potential weather disruptions, such as hurricanes or extreme temperatures, and consider the crowds and availability during peak travel seasons.
4. Duration
Duration refers to the time you have on your hands to spend on the cruise trip. If you are not in a hurry to return to the office, you can consider a cruise that would last for a week or longer. However, if you're looking to opt for a shorter cruise, then your trip might end in 3-4 days.
A shorter cruise route means you'll have fewer activities to enjoy yourself with, and also keep in mind that you'll be able to visit lesser itineraries.
Long cruise routes, on the other hand, will have more extensive itineraries and will let you visit more ports, allowing you to interact with a significant number of people and learn about their culture.
If you want a brief break from life, then we recommend you choose a shorter cruise. However, if you're a travel enthusiast looking to explore different places, then the longer cruise routes are for you.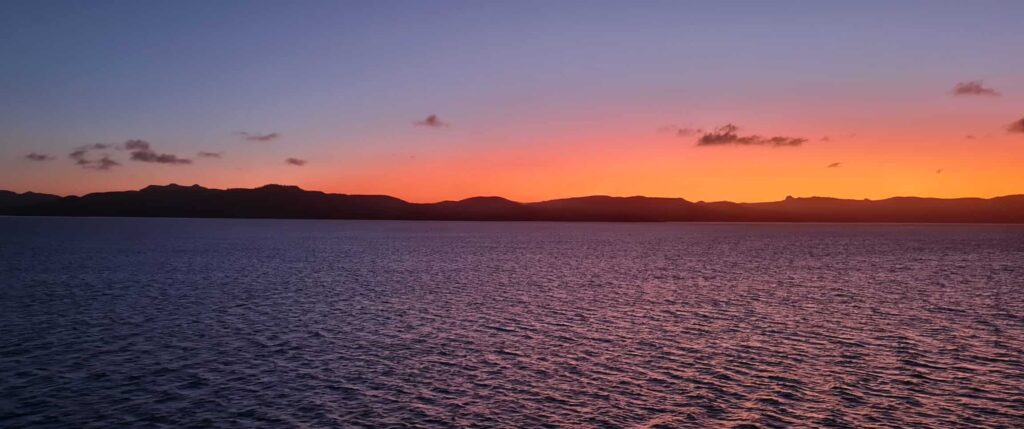 5. Scenery
When choosing a cruising route, you can also take into account the scenic highlights that you'll be seeing once you set sail. If you're going to a place like Alaska or Northern Europe, you'll come across some vast fjords and glaciers that will leave an awe-inspiring effect on you. 
You might also pass through cascading waterfalls while traveling to a destination like Hawai, which is filled with a plethora of them. Some cruise liners also help you with snorkeling or with excursions, allowing you to explore the coral reefs and sea life underneath the vast ocean. 
FAQs
How Do I Know Which Itinerary Is The Best Fit For Me?
The best route for cruising is different for everyone since it all depends on your personal preference along with your travel style. If you're not sure which itinerary will be the one for you, we recommend you do some research and see which one complements your style.
If you're still in doubt, consult with a travel agent who specializes in cruise trips since they'll be able to offer you a personalized recommendation. 
Are There Any Hidden Costs Associated With Cruising That I Should Be Aware Of?
While cruising is generally cost-effective, you might find yourself paying some hidden costs, such as for specialty dining, drinks, shore excursions, or Wi-Fi. Be sure to read the fine print on your booking and consider purchasing a drink or dining package if those amenities interest you.
Additionally, keep in mind that you may need to budget for gratuities, transportation to and from the port, and any souvenirs or purchases you make on board or during shore excursions.
How Can I Ensure That I Make The Most Of My Time On Board And During Port Stops?
To make the most of your time on board and during port stops, it's essential to plan ahead and be organized. Take advantage of the activities and amenities offered on board, such as shows, classes, and fitness facilities.
Before reaching each port, research the local attractions and consider booking shore excursions in advance to avoid missing out on popular activities. 
Conclusion
All in all, there's no such thing as the best route for cruising, and it all depends on your likings and preferences. However, there's no need to fret if you can't find your favorite destination yet. There's always a place out there that best suits your travel style and needs.
Make sure you do some research on your side, and we hope our article here helped you to recognize your travel style and choose a route for cruising. 
Resource Links To Products We Use And Recommend
More Pages On Other Areas