Cruises have become an increasingly popular vacation choice for individuals yearning for a relaxing escape. An adventure across the coastlines has a lovely appeal, as it can give couples, families, and groups of friends a fantastic opportunity to break away from their busy routines and enjoy a serene trip across the oceans.
The number of days you need on a cruise depends on the following factors:
Destination
Cruise line
The amount you are willing to spend
The purpose of the cruise
Solo or group travel, etc.
Are you dreaming of a perfect cruise vacation? One of the critical decisions is determining the ideal number of days to spend on a cruise. Choosing a suitable cruise duration is essential as it directly affects your overall experience.
In this article, we'll guide you through finding your perfect cruise duration, considering various factors and personal preferences.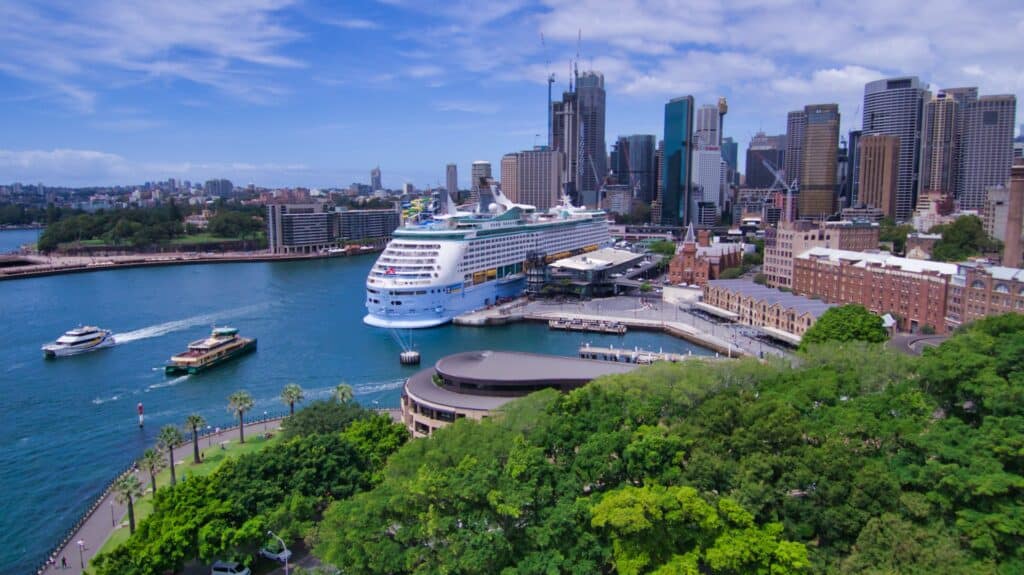 Factors To Consider When Choosing A Cruise's Duration
Multiple factors come into play when deciding on a cruise's duration. Why are you going on a cruise? Where will it start and end? How much can you afford to pay for the cruise? What would you personally like to experience during the cruise?
Careful consideration of all these factors can significantly aid in making your final decision.
Purpose Of Your Cruise
Travel parties may have different reasons to book or embark on a cruise. It may be a much-needed vacation for you and your family, an avenue for exploration and adventure, or a celebration. Identifying the purpose of the cruise, regardless of how trivial it may seem, is an integral piece in selecting a duration.
For example, embarking on a 3-week cruise as a celebration may be excessive for your guests, as taking time out of one's schedule is already arduous. Similarly, you wouldn't want to put yourself in a time crunch when on a cruise and give yourself enough flexibility to explore all the destinations you might stop at.
Destination And Itinerary
The places your cruise plans on stopping at also play a key role when deciding the length of your cruise. Each course has a specific agenda of the time they'll spend at each port of call, with each destination providing a different list of activities.
A shorter cruise will suffice if your cruise only stops around a selection of closely placed islands. However, if your cruises' ports of call are placed far off from one another, then the list of activities you can indulge in will also significantly differ, calling for a longer duration.
Budget Considerations
Of course, the most critical factor to consider here is your budget preferences. Typically, shorter cruises charge you less, while longer cruises can be a little more expensive. If you've set aside a significant portion of your savings for the trip, you allow yourself a considerable degree of flexibility when picking your cruise.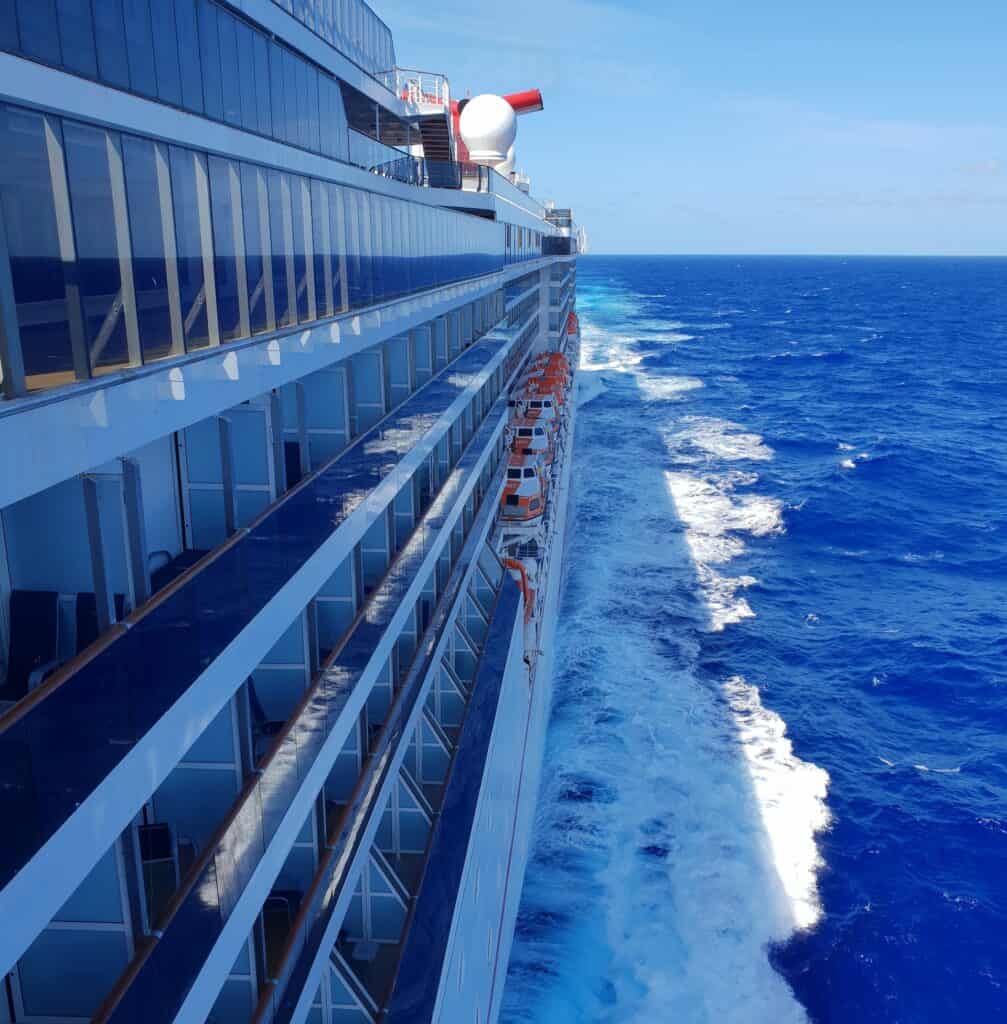 Personal Preferences
It will help if you consider yourself and your group's personal preferences. In many cases, a more extended cruise will advertise an extensive list of activities to indulge in. While they may seem attractive, you might need to pay more attention to your stamina over the trip to avoid unexpected travel fatigue.
The key is not to force yourself to opt for longer cruises simply because they offer more activities. It can often lead to the group missing out on the best of each exercise on their itinerary and diminish the quality of each activity as you try to avail all of them.
What Are Your Best Options For Cruise Duration?
When determining the duration of your cruise, it's essential to consider the available options regarding how long you have to commit. For instance, a Caribbean cruise may be suitable for a shorter getaway, while an Alaskan or Mediterranean adventure may require more time to explore the region.
Below are some cruise duration options to help you make the right choice.
Short Cruises (2-4 Days)
Short cruises ranging from 2 to 4 days can be an excellent option if your time is limited. Short cruises have gained popularity among travelers looking for a quick getaway. They appeal to a broad range of people, including those who want to taste the cruising experience or need a brief break from their routine.
They are particularly suitable for individuals or couples with busy schedules and can't take an extended vacation. Short cruises are also an excellent option for those who want to test the waters before committing to a more extended voyage.
It allows you to gather more information to decide if a cruise is the correct type of vacation for you. The reason is that a short cruise enables you to experience the highlights and amenities of a cruise ship without a significant time or financial commitment.
They offer a variety of activities and entertainment options to make the most of your time onboard. While the duration may be shorter, cruise lines ensure that passengers have an enjoyable and memorable experience.
Most cruise ships have various facilities and entertainment venues, including theaters, casinos, pools, and fitness centers. During a short cruise, you can indulge in themed parties, catch live shows, pamper yourself with spa treatments, and savor exquisite dining experiences.
Despite the shorter duration, these cruises are designed to provide various entertainment options.
Depending on the cruise line and ship, you may also find exciting features such as water parks, mini-golf courses, rock climbing walls, and sports facilities. These activities cater to individuals and families who seek fun and adventure during their cruise vacation.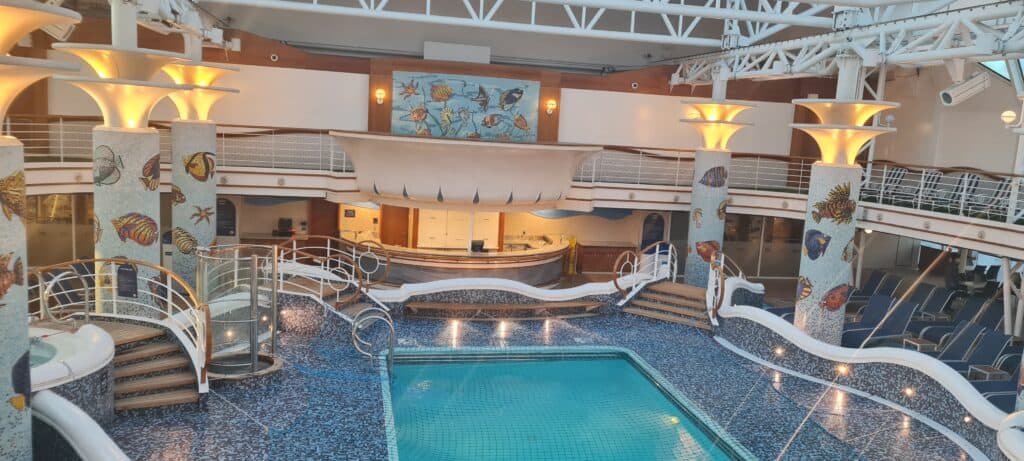 Medium-Length Cruises (5-7 Days)
Medium-length cruises, typically lasting from 5 to 7 days, combine exploring multiple destinations and enjoying onboard amenities. They provide a more comprehensive range of itinerary options, allowing you to delve deeper into the regions you visit.
Medium-length cruises cater to various audiences, including families, couples, and travelers who seek a balanced experience. They are suitable for those who want to visit multiple ports, engage in shore excursions, and still have ample time to enjoy onboard activities and relaxation.
Families mainly find medium-length cruises appealing as they offer family-friendly activities and shore excursions suitable for all ages. With more time at sea, families can enjoy the ship's amenities, participate in organized activities, and create lasting memories together.
During medium-length cruises, you can engage in various activities and entertainment options. Cruise lines strive to cater to diverse interests and preferences, ensuring there's something for everyone.
You can enjoy thrilling water park adventures with exciting slides and lazy rivers or challenge yourself on the ship's sports courts with games like basketball or volleyball. If you're a food enthusiast, participate in cooking classes or attend culinary demonstrations by renowned chefs.
Theme nights and parties provide opportunities for dressing up and dancing the night away. You can also participate in live performances, from Broadway-style shows to comedy acts and musical performances.
For those seeking relaxation, most cruise ships offer spa facilities where you can indulge in massages, facials, and other rejuvenating treatments. Take advantage of the ship's pool areas, lounge under the sun, or unwind in the whirlpool spas.
Medium-length cruises provide the perfect balance between exploration and onboard relaxation.
Extended Cruises (8+ Days)
Extended cruises, lasting eight days or more, provide a more immersive and relaxed experience. They are ideal for seasoned cruisers, retirees, or travelers with an extended vacation period. These cruises offer the opportunity to explore multiple ports in greater detail, allowing for a deeper cultural immersion.
Extended cruises appeal to individuals who desire a more in-depth exploration of destinations and a leisurely pace of travel. They are suited for those with more spare time and who prefer a more relaxed and immersive vacation experience.
Retirees often choose extended cruises to embrace their newfound freedom and embark on longer journeys. With fewer time constraints, they can fully immerse themselves in the destinations they visit and create lasting connections with fellow passengers.
Extended cruises offer an array of enriching activities and entertainment options. Cruise lines curate programs and onboard experiences to cater to passengers' diverse interests during the extended voyage.
Guest lecturers and experts are often invited to deliver educational talks and workshops covering history, culture, and wildlife. Language classes provide opportunities to learn basic phrases and immerse yourself in the local language and customs.
Wine tastings and mixology classes allow you to expand your knowledge of beverages while enjoying social interactions with other passengers.
While onboard, you can also engage in fitness programs, yoga sessions, or meditation classes to prioritize wellness and relaxation. Extended cruises often feature extended shore excursions, enabling you to explore off-the-beaten-path locations and delve deeper into the local culture and natural beauty.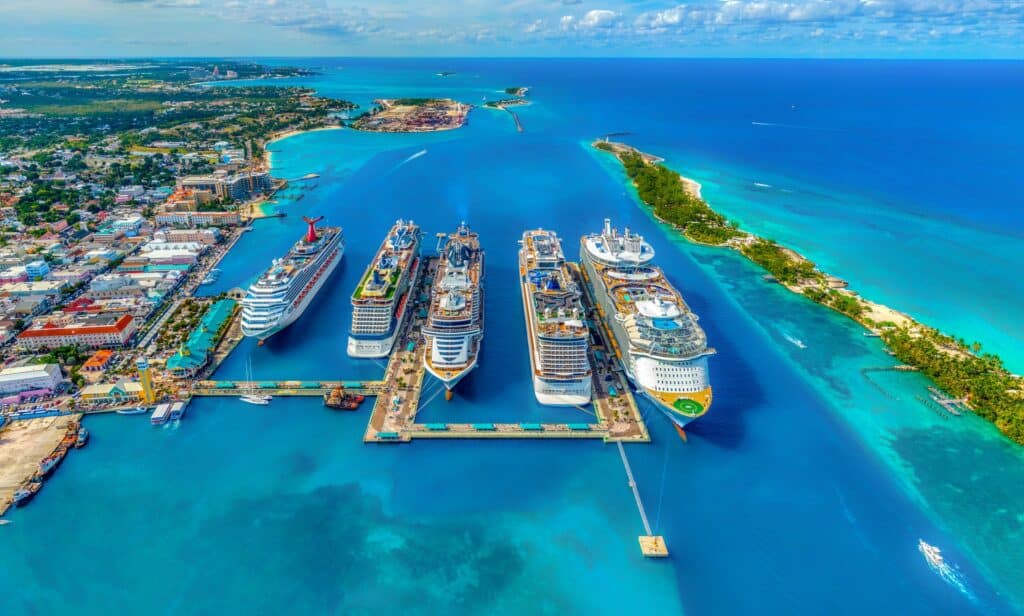 Different Types Of Cruisers And Their Recommended Duration
Whether you're an adventure seeker, a relaxation enthusiast, a family traveler, or a solo explorer, finding a suitable cruise duration tailored to your specific preferences is imperative.
Here, we will explore various types of cruisers and provide a deeper insight into selecting the ideal cruise duration for each category.
| | |
| --- | --- |
| Cruise Destination | Recommended Duration |
| Caribbean | 7-10 day |
| Mediterranean | 10-14 days |
| Alaska | 7-10 days |
| Northern Europe | 7-14 days |
| South Pacific | 10-14 days |
| Antarctica | 10-14 days |
Families And Multigenerational Groups
Cruises are an excellent choice for families and multigenerational groups seeking a memorable vacation where everyone can find something to enjoy. Balancing quality time together and individual pursuits is essential when deciding on a family or multigenerational cruise duration.
For those looking for a shorter getaway focused on family bonding, consider a three to five days cruise that offers concentrated shared activities and opportunities to create lasting memories. If you prefer a more extensive experience, longer cruises of seven to ten days provide a mix of family togetherness and chances for age-specific programs and diverse adventures.
When selecting a cruise, consider the availability of family-friendly facilities and amenities like kids' clubs, water parks, and entertainment tailored to different age groups. Longer cruises often offer a more comprehensive range of options, ensuring that children, teenagers, parents, and grandparents all have something exciting to enjoy.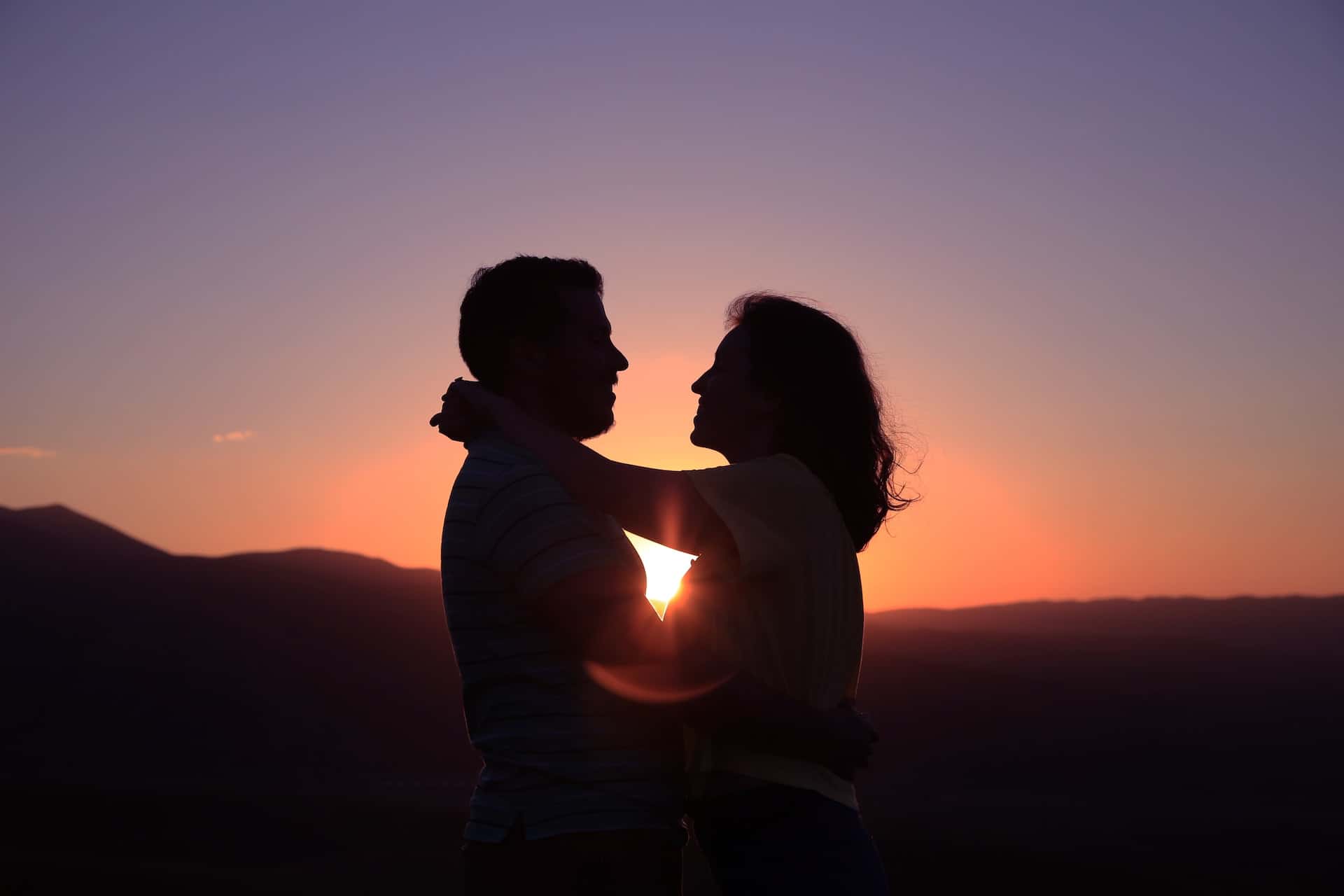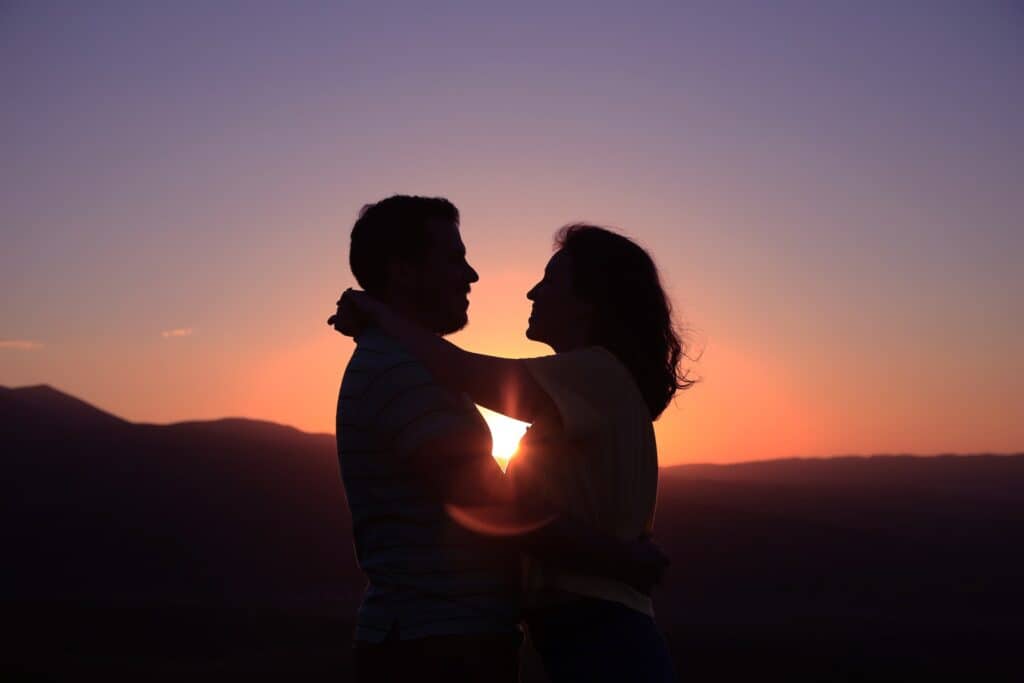 Solo Travelers And Couples
For most solo travelers seeking adventure and exploration, shorter cruises provide the flexibility and chance they need to discover new destinations quickly. These cruises offer opportunities to connect with fellow passengers, make new friends, and engage in memorable social activities.
On the other hand, couples looking for romantic getaways may prefer a mix of shorter and longer cruises. Longer cruises of seven to 14 days offer ample time for couples to do activities that amplify their connection, enjoy each other's company, and explore multiple captivating ports of call together.
Finding the right balance between togetherness and independence is essential for solo travelers and couples. Couples can choose a combination of shorter and longer cruises to spend quality time together while pursuing individual interests.
Solo travelers, meanwhile, can benefit from longer cruises that provide a harmonious blend of solitary exploration and group activities.
Adventure Seekers And Explorers
If you're someone who's craving adventure or seeking to explore new places, your perfect duration may differ from other peoples'.
To give yourself ample time for exploration and the chance to completely immerse yourself in exotic, novel destinations, longer cruises of ten to 14 days are probably for you. These cruises have a spread-out itinerary, allowing you to visit multiple locations and soak in the natural wonders and cultural treasures.
Thrilling excursions and activities are a must for adventurous souls like yourself. Look for cruises that offer a wide range of exhilarating experiences, such as hiking, snorkeling, scuba diving, zip-lining, and wildlife encounters.
Longer cruises often provide more adrenaline-pumping adventures to keep your excitement levels soaring.
Remember to consider cruises that take you to remote and unexplored destinations. Longer cruises are perfect for exploring off-the-beaten-path locations like polar regions, exotic islands, or lesser-known coastal areas. Here, you can discover hidden gems and revel in the untouched wilderness that awaits.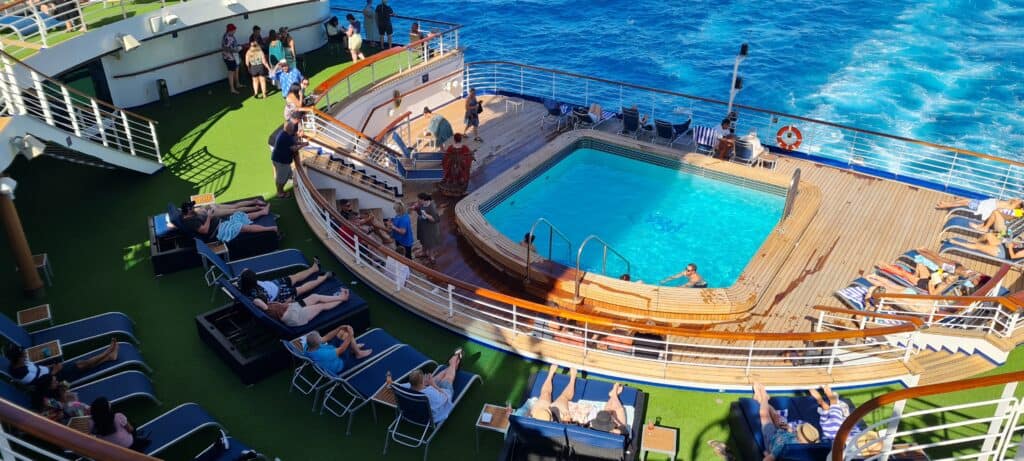 Relaxation And Rejuvenation Seekers
If you're looking to unwind in tranquil surroundings, far away from the chaos of everyday life, then longer cruises of around 7 to 14 days or more can provide that much-needed escape. These extended expeditions allow ample time to relax and find peace.
You can indulge in luxurious spa treatments, engage in wellness activities, and take advantage of fitness facilities onboard.
Similarly, you may also picture yourself visiting breathtaking destinations known for their rejuvenating qualities and exploring tropical islands with pristine beaches or renowned spa destinations that have mastered the art of relaxation.
By choosing longer cruises, you'll have more time to immerse yourself in the unparalleled ambiance of these locations, letting their soothing energy wash over you thoroughly. Longer cruises also provide a more comprehensive array of onboard activities tailored to relaxation.
Imagine starting your day with a peaceful yoga session, meditating amidst the gentle sway of the ship, or simply finding solace in serene lounges designed for your ultimate tranquility.
Personalizing Your Cruise Experience
Creating a personalized and unforgettable cruise experience is all about making it truly yours, reflecting your unique preferences and desires. Here are some valuable tips to help you embark on a journey that feels tailor-made just for you:
Accommodation Choice
When selecting your cabin, consider what will make your cruise experience truly enjoyable. Consider the atmosphere you prefer, such as a cozy retreat, a room with a view, or a balcony to soak in the sea breeze. If you want added luxury, suites provide extra space and exclusive amenities.
Try these options to find the cabin that suits your preferences and ensures a comfortable stay throughout your cruise.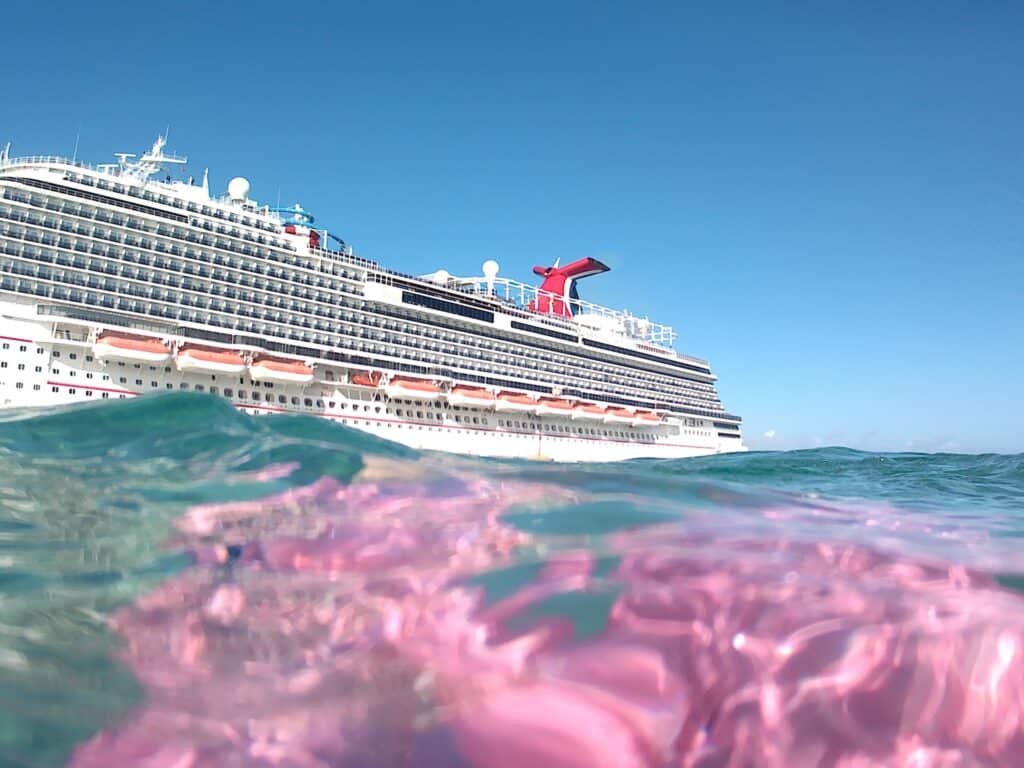 Customizing Onboard Activities
Tailor your cruise experience to match your interests by planning your daily itinerary. Delve into the ship's schedule and choose activities that excite you, such as captivating shows, dance classes, or engaging workshops.
Creating a personalized plan allows you to maximize the onboard entertainment and enrichment programs that resonate with your passions. Embrace the opportunity to learn, discover new talents, and immerse yourself in the diverse array of activities on the ship.
Dining Preferences
Prepare to embark on a delightful culinary journey during your cruise. Explore the variety of dining options onboard, from specialty restaurants offering exquisite cuisine to themed eateries and celebrity chef establishments. Make reservations in advance for popular venues and ensure you secure your preferred dining times.
If you prefer flexibility, take advantage of open seating or anytime dining options. Communicate any dietary needs or preferences to the cruise line, as they are often accommodating and can provide specialized menus.
Final Considerations For Choosing The Ideal Cruise Duration
Choosing the perfect cruise duration requires thoughtful consideration of a few essential factors. Firstly, think about your time constraints and availability. Consider your work schedules, family commitments, and other responsibilities that may impact your time on a cruise. It's essential to find a duration that fits comfortably within your program.
It's also important to consider the onboard activities and amenities that matter to you. Longer cruises often provide a more comprehensive range of entertainment options, dining experiences, and onboard facilities. A longer duration might be ideal if you're looking for an extensive cruise experience with plenty of choices.
On the other hand, shorter cruises can offer a more concentrated and themed experience, perfect if you have specific interests or prefer a more intimate atmosphere.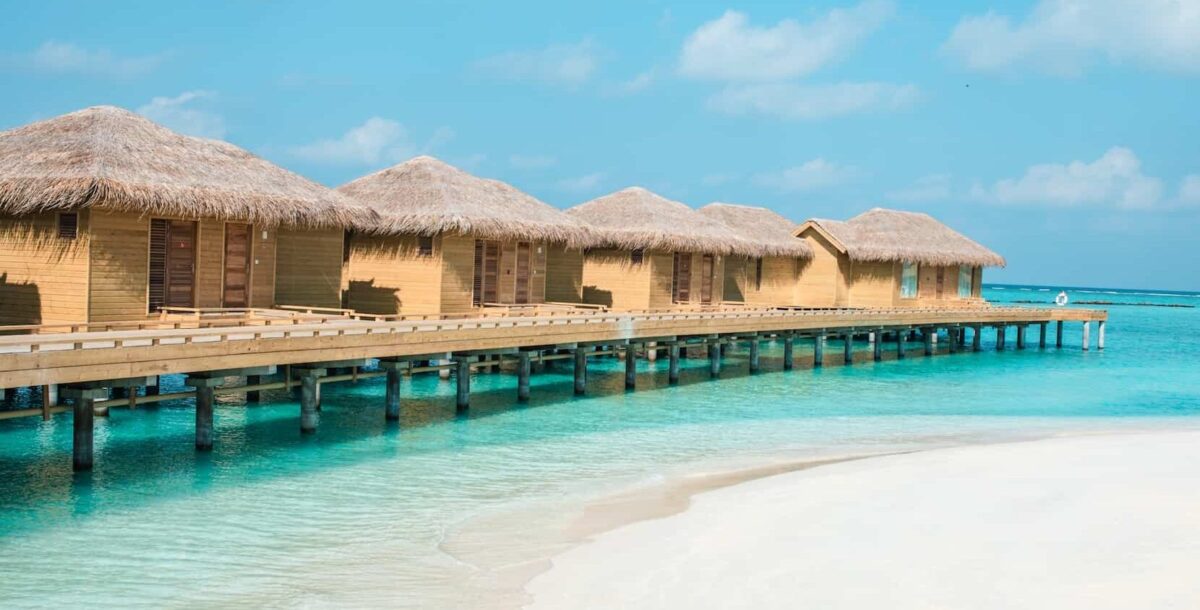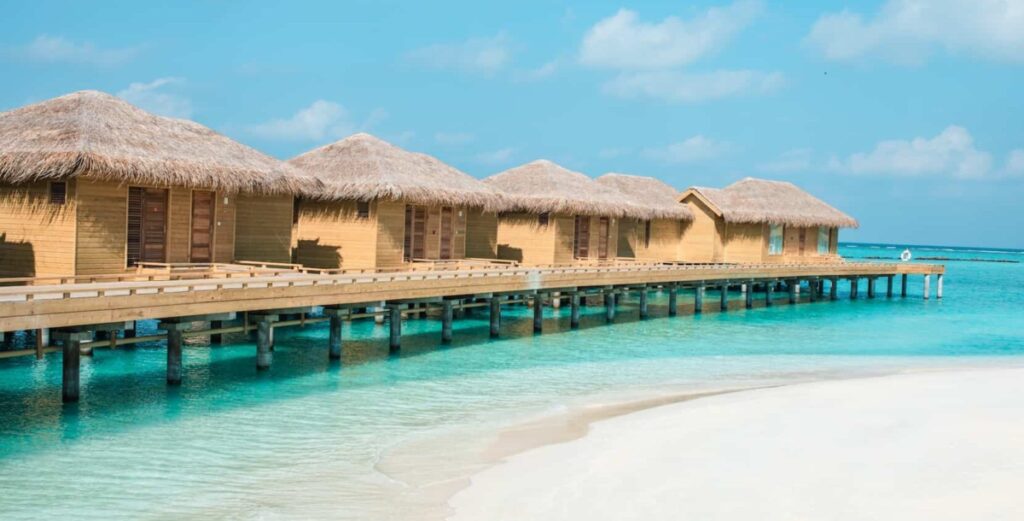 Frequently Asked Questions
How Long Is The Average Cruise Duration?
The average cruise duration can vary depending on several factors, including the cruise destination, itinerary, and cruise line. Generally, standard cruise durations range from 3 to 14 nights, with 7-night cruises being the most common.
However, it's essential to note that cruise durations can extend beyond these ranges for specialty cruises, such as world cruises or extended expedition voyages.
Can I Extend My Cruise Duration Once It's Been Booked?
Yes, in many cases, it is possible to extend your cruise duration once it has been booked, depending on availability and the cruise line's policies. If you find that you are enjoying your cruise or haven't made the most out of your cruise and would like to extend your time onboard, you can take the matter up with the cruise staff or guest services about the possibility of extending your stay.
Can I Customize The Length Of My Cruise Based On My Availability And Schedule?
Yes, it is often possible to customize the length of your cruise based on your availability and schedule within the options the cruise line provides. Many cruise lines offer a variety of itineraries with different durations to accommodate the needs and preferences of passengers.
Final Thoughts
Cruises will always be an excellent vacation mode for people seeking a temporary escape from their busy day-to-day lives. Each type of cruise will have its benefits and drawbacks, so it's best to enjoy the amenities yours provides.
Use your cruise's facilities to create beautiful, long-lasting memories, and you'll end the vacation feeling relaxed and fulfilled.
Resource Links To Products We Use And Recommend
More Pages On Other Areas