Technological advancement has made traveling very convenient. With the ever-changing technology, now paired with a hybrid work model, one can only imagine how the traveling industry might be seen in the future. Keep reading to find out how we think technology and hybrid work can redefine travel.
Technology and hybrid work will definitely make work-life balance more manageable. Now, one will be able to think of work and vacation together! Virtual meeting software, portable WiFi devices, power banks, and the longer battery life of laptops and mobile are already making it more convenient to travel and work at the same time.
The world has seen a significant shift in the past two years due to the pandemic. From 40 hours per week spent in offices to remote work, and now hybrid work is practiced. However, this makes one wonder – what does the future with technology and hybrid work mean for travel?
Improvements The Future With Technology & Hybrid Work Holds For Travel
We have seen the travel industry evolve tremendously, all thanks to technology. From keyless entries to hotel rooms to robots acting as waiters in restaurants. The question is, however, with the ever-changing technology and the evolving ease of hybrid work, what does the future of the travel industry hold?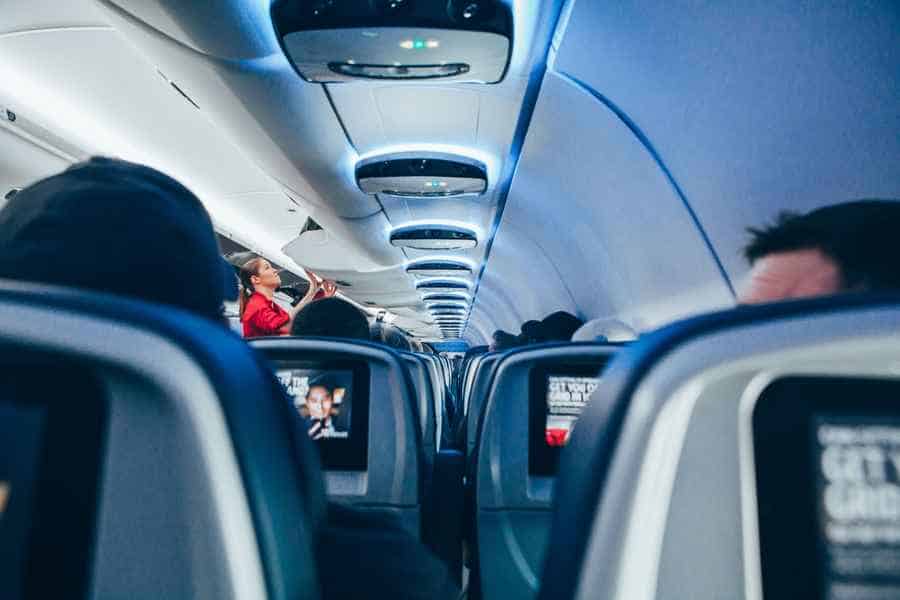 Security Checks At Airport
With facial recognition systems and biometrics installed everywhere, they can also be widely used at airports. To save the passengers from the hassle of long lines, facial recognition systems can be installed in airports for identity checks.
Facial recognition will likely be installed at every airport eventually, small or big, for the ease of travelers and passengers. 
Voice Control Systems
As voice search has become a norm for many electronic devices, hotels can add voice control systems in each room. This system should be able to close and open curtains, and turn the lights on and off, just like one can at home. This can provide a lot of ease to the customer and help them relax.
Moreover, the system should be able to answer basic travel-related queries. Some people staying in hotels do not like to interact with the staff; these voice control systems can be installed to help such customers find the information they need without unnecessary interaction or stress.
Robots At Hotels
Instead of workers coming in for room service, hotels will likely eventually have robots for this. Just like some restaurants have robots as waiters, robots as room service cleaners can also be very handy. Hotels can even have robots carry the customers' luggage to and from the room on arrival and leave.
Usage Of Big Data
Just like superstores, hotels and travel companies can also utilize big data. They can use this data to help predict the time of the year when the occupancy rate will be high. This will help the companies plan and strategize better, so they can handle the influx of tourists and travelers.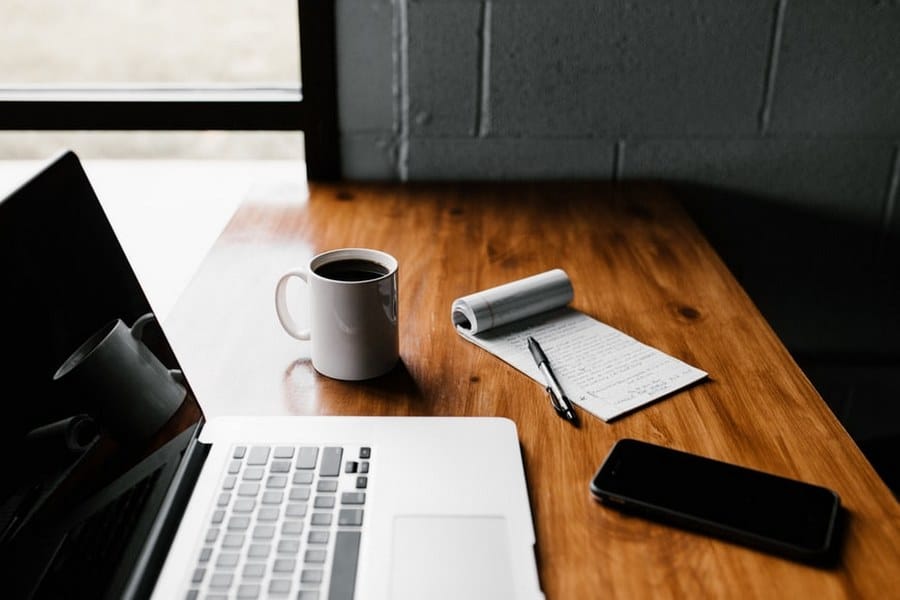 Role Of Technology & Hybrid Work In The Travel Industry
Regardless of whether we like it or not, technology is continuously making life much more straightforward than it was in the past. Everything is turning out to be more proficient and straightforward. From shopping from home to virtual reality – technological progression has continued to evolve rapidly.
Hybrid work is something that was not imagined and was not mainstream before the COVID-19 pandemic. Now, it is the new normal way of work. Hybrid working has enabled employees to be more productive and spend more time with their loved ones. 
According to a survey by Gallup, the hybrid work model is the most preferred in the corporate sector now.
Current and Anticipated Employee Work Locations for Remote-Capable Jobs
Work Location
Pre-Pandemic 2019
February 2022
Anticipated Location in 2022 and Beyond
Preferred Location
Exclusively Remote
8%
39%
24%
32%
Hybrid
32%
42%
53%
59%
Fully On-Site
60%
19%
23%
9%
Source

Businesses can even use hybrid work for their betterment. Following are a few ways how businesses that have adopted or plan to adopt hybrid work can redefine travel.
Travel To Recruit
The current technology and hybrid work model allow companies to travel for business easily. If you work in recruitment, you can use these in your favor. Traveling allows you to explore a larger and more versatile talent pool and choose the best individuals.
Employees can work from the comfort of their homeland and travel occasionally to their office as per the company's policy. After hiring people from different areas of the world, a company or organization can quickly go global. All this is because your technology and hybrid work have redefined travel.
Learning & Development Opportunities 
Companies can send their employees on learning retreats anywhere in the world without making them miss work. The employees can travel, enjoy, learn and work simultaneously, thanks to tech and this fantastic work model. 
Different companies can join hands for learning and development opportunities by opting for co-working spaces in some other city/country and letting their employees mingle during work. When employees of one company mingle with another, they will learn about the values and culture of other workplaces too. 
With all these conveniences, employees will take fewer days off from work but will be able to travel and spend time with their families too.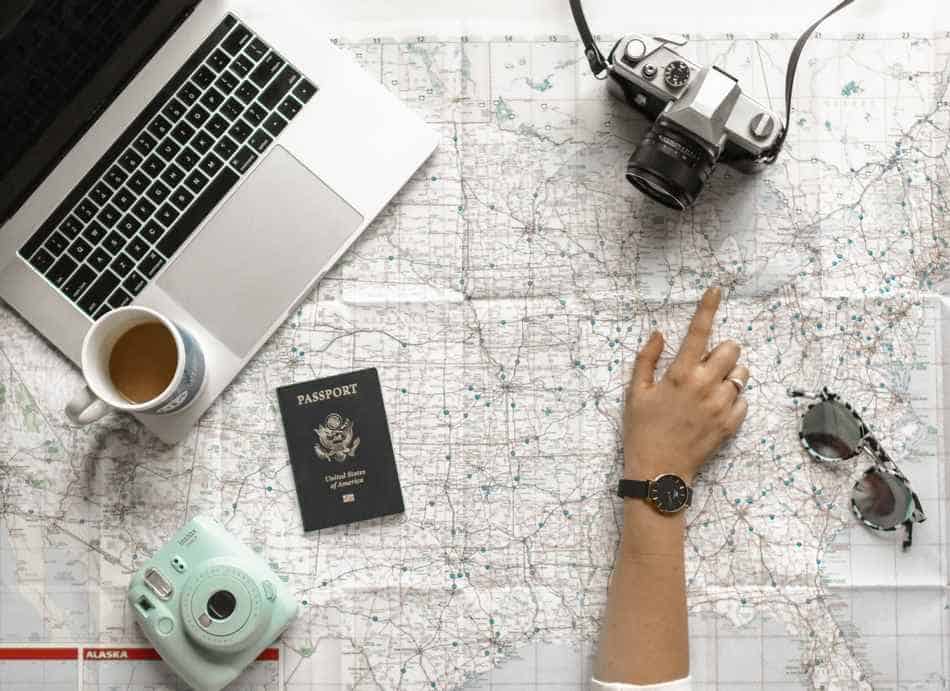 How Have Apps & Software Redefined Hybrid Work & Travel So Far?
New mobile and laptop applications are emerging every other day. With the ever-changing technology, life is getting a lot easier and will definitely get more in the future.
Apps & Software For Travel
Assuming that the conversation is about innovation and rethinking travel, it would be dishonest not to get the portable applications. With the entire world unexpectedly getting "savvy" today, the designers have thought of new apps that could be your travel helper in a hurry.
With just a click, you can book a hotel from the comfort of your room. Some applications help you find various spots in the neighborhood for eating, shopping, or clubbing.
Apps & Software For Hybrid Work
Moreover, applications and software like Zoom, Team Viewer, Skype for Business, Google Meet, and Slack have made it easier to work while traveling. Using these and other applications, one can easily connect with their team over the internet. 
By using these applications and software, travel has gotten a lot easier. By adopting more technologies, you can make it more convenient to travel. These apps are a blessing and help save so much of our time.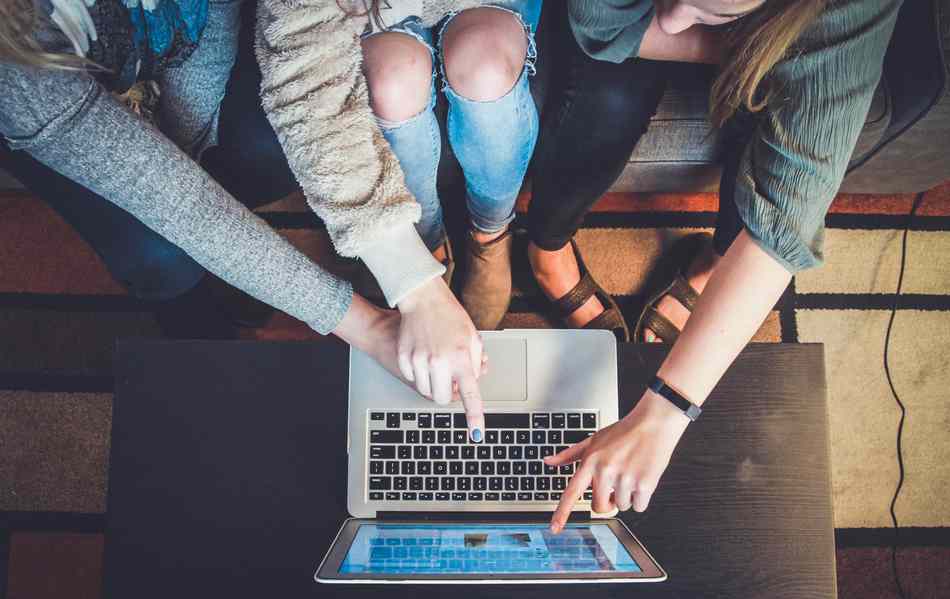 A Better Personalized Traveling Experience
Individuals like to have a customized and exceptional experience to have the ideal vacation. The mechanical headways have made it conceivable to have an exciting encounter that is ideally suited for you. There are a ton of platforms like web journals, applications, chatbots, administrations, and so forth that can help arrange a fantastic trip.
With all the information readily available online, you can search and opt for the best possible choices. Different companies even cater to your particular needs and will offer to plan your day for you so you can have the best experience.
Gone are the days when you had to follow the set itinerary of the trip; you can now ask to get your trip and day organized as per your choice. 
FAQs
Is Technology A Distraction While Traveling?
Usage of anything beyond limits can be harmful. It's best to detach yourself from the world on vacations and use technology for traveling purposes only.
Has Technology Really Changed Traveling?
Traveling has advanced with the approach of innovation. Individuals are frequently reluctant to travel since it seems tedious. Arranging an outing is a tiring cycle, and many people often experience issues carving out opportunities to plan it.
Innovation has made it more straightforward for individuals to travel since it helps save time. 
Final Thoughts
Technology and hybrid work have most certainly re-imagined the travel business so far. Innovation has turned into one's best travel accomplice as it has made things more straightforward to deal with.  The travel industry keeps evolving; maybe one day, a public space tour will become a reality.
Resource Links To Products We Use And Recommend
More Pages On Other Areas