Hervey Bay Skydiving

Hervey Bay Skydiving gives you the greatest view of the Fraser Coast that you will ever see! Free fall from the clear blue sky of Hervey Bay with its amazing views of the coastline and land on the breathtaking clean beaches or the wonderful parkland area - the choice is yours!.
With Skydiving Hervey Bay you can choose from a tandem skydive with options of starting at 12,000ft or moving up to a slightly higher 14,000ft jump. If your really looking to get your adrenaline pumping you could try the 14,000ft jump over the beautiful beaches of Hervey Bay. You will feel the rush of free fall combined breath taking views of Fraser Island and Hervey Bay, that will stay in your memory forever and will be sure to have you coming back for more.
What's Included:

Handy cam DVD for $80 extra
Skydive from 12,000ft
All equipment supplied
Transfers from Hervey Bay
Courtesy bus
One of the best things about skydiving is that its a spectator sport as well!. If you think you could never jump out of a plane, don't stress you can still watch all the action unfold with the ground crew on the beach for every jump.
You can tag along in the courtesy bus with them or simply follow behind and make your way down to the beach, and watch your friends or family have the time of their lives! Due to everyday is different, we can't choose what beach we land on, the wind tells us.
We study the winds and find the best beach to land on so we can not guarantee a certain beach but just ask us on the day and we can let you know how to get there.
Highlights:

Up to 60 seconds of free fall
Great views of Fraser Island
Approx 5 minutes of canopy ride
What to Bring

Comfortable loose clothing dress for the weather on that day. Good joggers or sports runners.
You can bring a small snack, or drink etc.
Transport:
Transport leaves from Hervey Bay every hour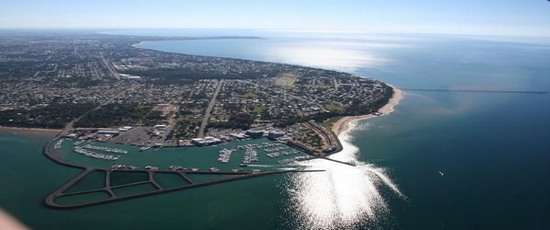 For more Information or to make a booking please click the button below.
Book Accomodation Online with us and Save Lowest Prices + No Booking Fees
If you decide to contact us by phone or fax
Please let us know you found us on Discover Hervey Bay