Perth is the sunniest city in Australia and is also one of the most romantic and perhaps even the most isolated. With its extended Golden hour, gorgeous picnic spots, endless hiking trails, and thriving cultural scene, Perth knows how to set the mood for a perfect wedding anniversary.
Kings Park and Botanic Garden is a favourite amongst courting couples. The park is rich in history, and you can spend your day exploring places that are sacred and revered by the Aboriginals. If you opt to celebrate with dinner and wine, you can spend your evening on an enchanting Swan River dinner cruise.
Locals and starry-eyed explorers head over to Kings Park for romantic date nights because it offers many adventures under one roof. However, that doesn't mean we should underestimate the rest of Perth. To plan an unforgettable anniversary, choose a place that means something special to you and your spouse. Keep reading to explore your many options!
12 Best Places To Celebrate Your Wedding Anniversary In Perth
In Perth, you can find romance and love in the air under candlelit gazebos, in secluded forests, and by the deep, shimmering lakes. Perth delivers romantic spots as if they were in a fantasy novel, and to choose the right one for the right occasion, it's best to know them all!
Perth's scenic landscapes, endless entertainment options, and thriving food culture make every day interesting. As far as special days go, Perth allows you to go all out and make it the one to remember.
In this dazzling and wholesome City of Light, you can plan a dinner under the stars, a picnic by the lake, or a swim with the dolphins with your significant other.
Let's have a look at all the special places Perth has to offer for couples wanting to celebrate their wedding anniversaries in style!

1. Kings Park And Botanic Garden – The Jewel Of The City
Romantic spots and fun, adventure-filled activities are abundant in one of the world's largest and most beautiful parks, which is why this spot is a favourite amongst courting couples.
The park is steeped in history, and you can spend your day exploring places that are sacred and revered by the Aboriginals. Kings Park

has more memorials, statues, and honour avenues than any other place in Australia.
You can take a romantic walk, ride a bike, or skate a circuit around the magnificent Swan River. Every second you are in the park, the gorgeous views of treetops and the city skyline will stay in your periphery.
River cuisines, picnics, waterfalls, wildflowers, a 760-year-old tree, and lots of other romantic adventures and spots await you in Kings Park. Whether you want to celebrate together or with friends and family, you simply can't go wrong with this destination.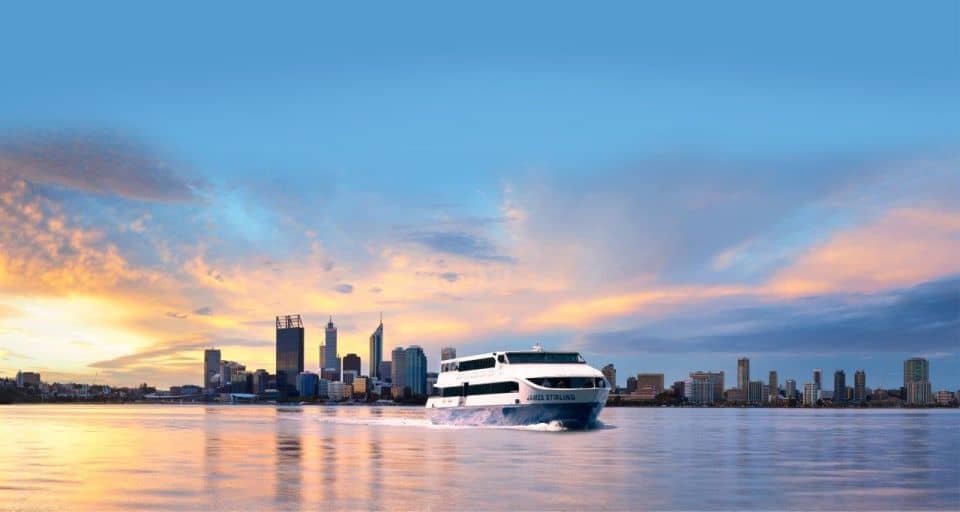 2. Swan River Dinner Cruise – Enchanting & Spectacular
If you are not one to hold back, then perhaps opt for a dinner cruise on Swan River

. The entire evening spent on the cruise is nothing short of enchanting.
Spend the evening of your anniversary, taking in the city skyline and gazing at the stars that appear crystal clear above the water. With live entertainment and music on the ship, you can dance on the outdoor deck and enjoy the breathtaking views. Click here for bookings and updated prices

.
As for food, you get a delicious buffet with a variety of meals to choose from, and the beverages keep rolling out all evening. A dinner cruise in Perth is the perfect way to celebrate a wedding anniversary with your special someone.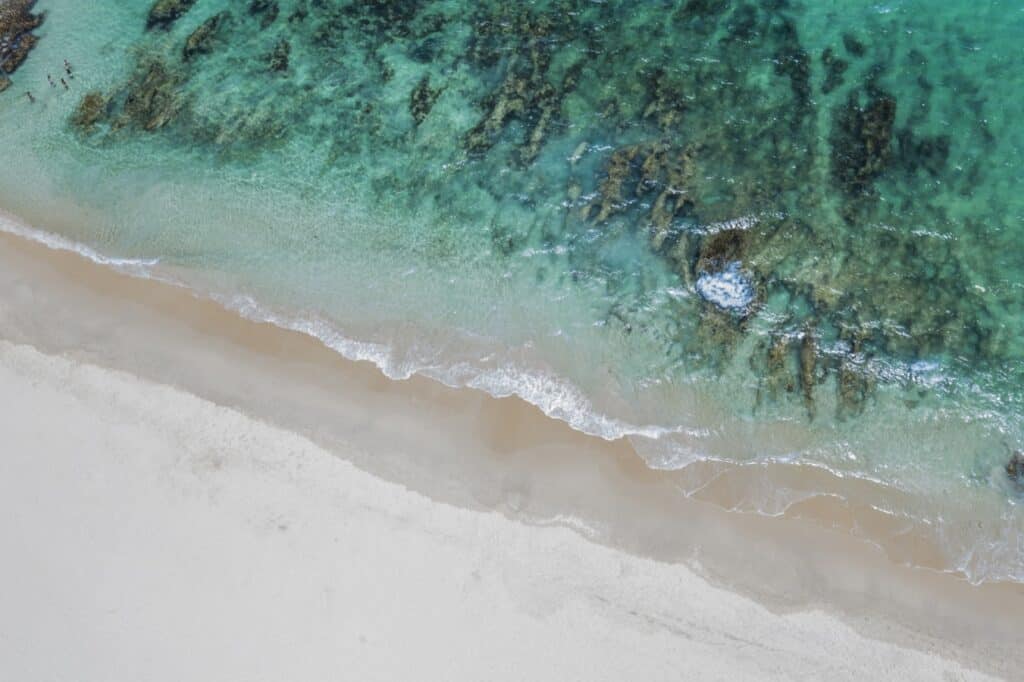 3. Cottesloe Beach – The Most Popular Beach In The City
If you and your significant other simply can't get enough of the 'coastal lifestyle,' Cottesloe Beach

is the perfect place to celebrate your wedding anniversary.
This pristine beach has been a local favourite for over a century, and tourists lucky enough to find this spot often fall in love at first sight.
While here, the first thing you should do is find a comfortable spot on the strip of white sand. Don't miss the chance to swim, snorkel, and surf together to get the most from this iconic Australian beach.
If your anniversary falls in March, you will be lucky enough to catch the Sculpture by the Sea exhibition and witness some amazing art right by the Indian Ocean. For dinner, grab some fish and chips and enjoy another year together in the classic Australian way.
4. Perth Hills – A Spot Among The Stars
This is a spot for couples who enjoy privacy, solitude, and natural beauty. Perth hills

are blessed with endless natural wonders and provide a breathtaking panorama of the city of Perth from high up.
The hills have walking trails surrounded by lush greenery. Hiking the trails, you'd come across beautiful waterfalls and some of the most secluded and private picnic spots.
At nighttime, the stars come out in force, providing the most romantic setting for a wedding anniversary. There's a star-gazing trail that leads to spots where you can see the stars shine at their brightest.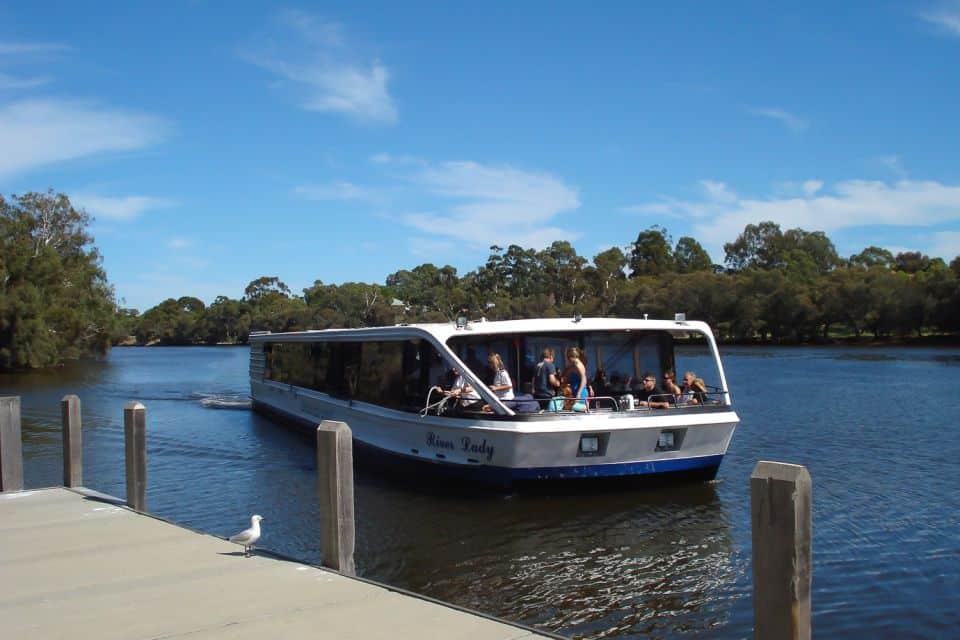 5. The Swan Valley – The Foodies' Paradise
Couples who live for great food can cement their love on their wedding anniversary at Swan Valley

. This place isn't about dining and heading out. It offers such an immersive food experience that you can make a day out of just enjoying food and partaking in the many food-based activities.
The valley is a hub of all things food and wine, all in one place. You can enjoy different snacks, head over to wineries, enjoy fine dining, explore art galleries, and ride your bikes along the Heritage Cycle Trail while enjoying the surrounding views.
Along the way, you can stop for coffee, some more snacks, or even wine. Click here for booking prices

.


6. Rockingham – For Wild Encounters
Couples who share the love of marine life can take a 45-minute drive from Perth to R

ockingham

for their wedding anniversary. This is the place to visit for penguin and dolphin scouting.
Rockingham is just outside Perth and has numerous Wildlife centres where you can book a scouting session to look at wild dolphins. Once you find the friendly dolphins, you are provided with all the gear needed to go swimming with them.
Rockingham has many trips heading over to Penguin Island, where you can have another wild and unforgettable experience on your anniversary day.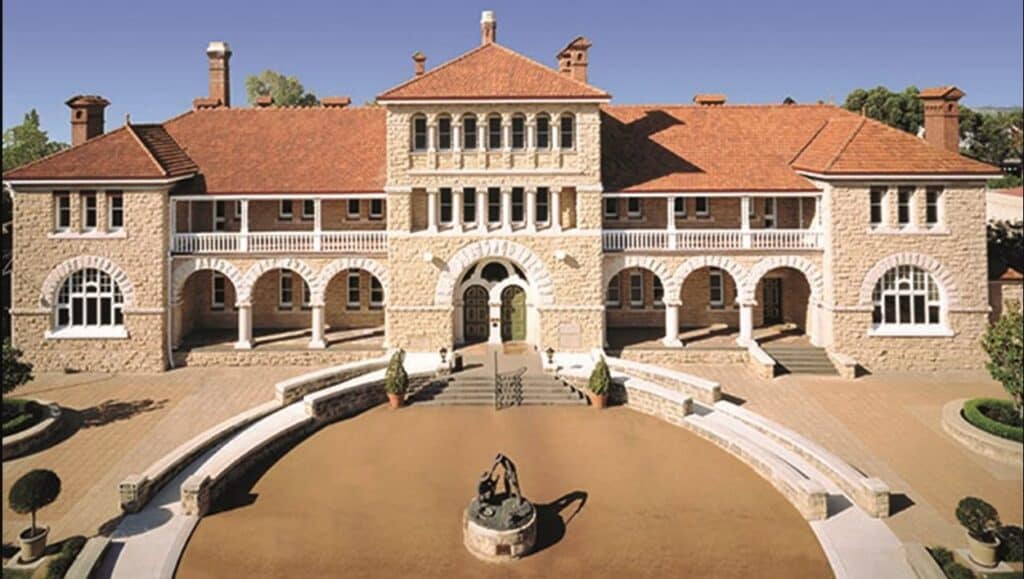 7. The Perth Mint – Where The Gold Glitters
Couples that are history buffs or always hungry for knowledge will likely love to spend their special day at the Perth Mint

(Click here to book direct)

. This historic enterprise is all about precious metals and has been in the industry for more than a century.
You can even purchase a souvenir coin as a token of your love, or you can take a selfie with the largest coin in the world, worth 80 million USD. The place has all kinds of art paraphernalia created from precious metals.
Here, you can have a firsthand demonstration of how the gold is poured and turned into a gold bar and lots of other interesting things to keep you occupied for hours.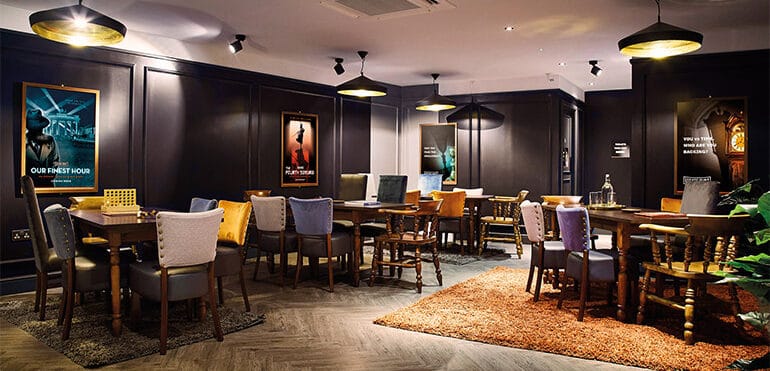 8. Escape Hunt
This one is for those fun-loving, young-at-heart couples who would trade a fancy dinner for some game time together. Escape Hunt

is an indoor entertainment venue in Perth that will leave you with lots of memories on your wedding anniversary.
This place has numerous themed escape rooms. Each one is more challenging than the other. With new stories, tons of high-tech, and special effects in the mix. Pairing up with your partner-in-crime and solving the mystery is one unique way to spend your wedding anniversary.
That's not all, Escape Hunt also has numerous outdoor activities, so you can have fun all day long and spend quality time with your loved one on this special day.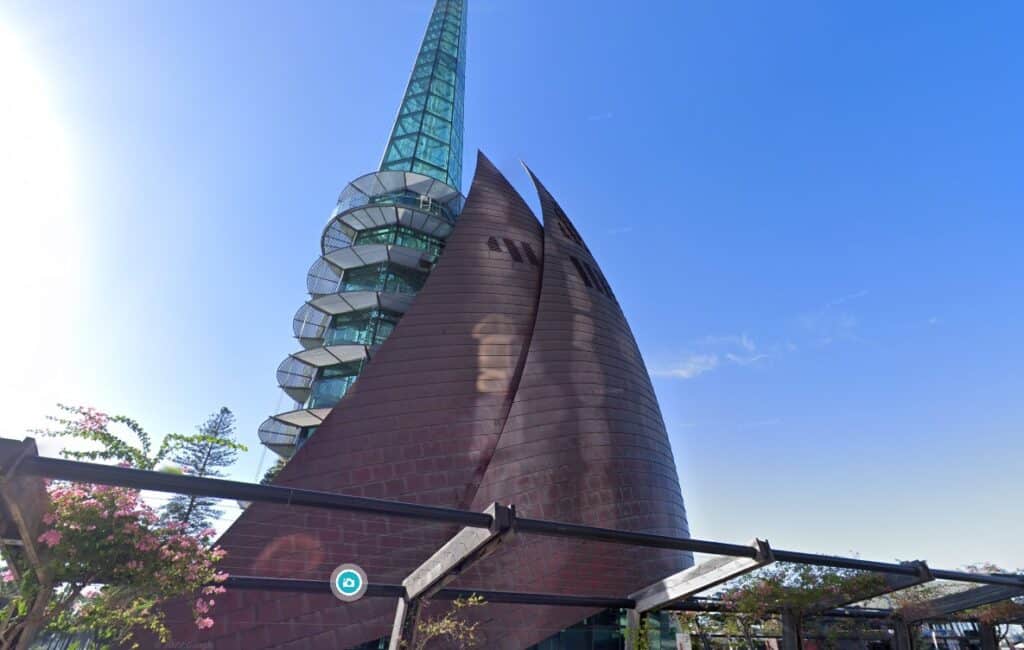 9. The Bell Tower
If you are a tourist couple celebrating your wedding anniversary in Perth, you must visit the iconic Bell Tower. We say tourists because we doubt that any local couple hasn't already been there multiple times.
The towering glass spire is located on the shores of Swan River, with the entire city on its back. The magnificent tower, located in Barrack Square, is a sight to behold with its unique architecture.
The tower is one of the world's largest musical instruments and houses 18 historically significant bells of Saint Martin-in-the-Fields Church. These 14th-century bells came from the church of Buckingham Palace, London.
You can witness the bells ringing as you stand there, and even chime them yourself. That would be one cool way to celebrate your wedding anniversary!

10. Love Locks – A Love Padlock For Everlasting Love
Right outside the entrance of the Bell Tower

is the Love Lock, which just can't be missed on the day of your anniversary. Surprise your loved one with an engraved padlock, which signifies everlasting love and is both an ode to the time spent together and a promise for the time to come.
Legend has it that those who used to inscribe their initials on the padlock and would lock it on the chains outside the Great Wall of China would have a world that would last forever.
Whether you believe it or not, it's just something to mark your love with and is even more special if you are a tourist.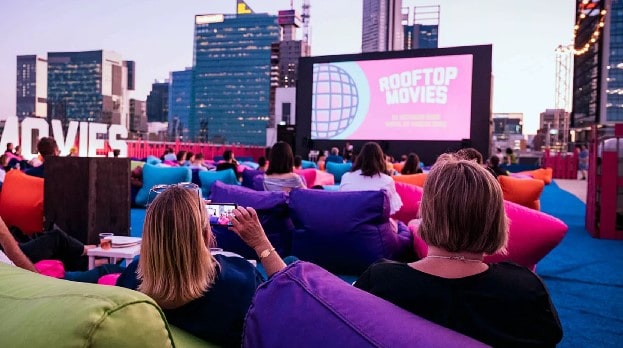 11. Rooftop Movies
Lots of couples have a story that involves a movie or two. If you and your spouse have a shared love of the silver screen, then what better way to celebrate your years of togetherness than with a movie?
In Perth, Rooftop Movies provide a romantic ambience with a carpeted roof, big comfy cushions, warm lights, and a panoramic view of the city.
The open-air cinema allows you to enjoy each other's company as you watch your favourite movie, eat your favourite snacks, and revel in Perth's gorgeous weather.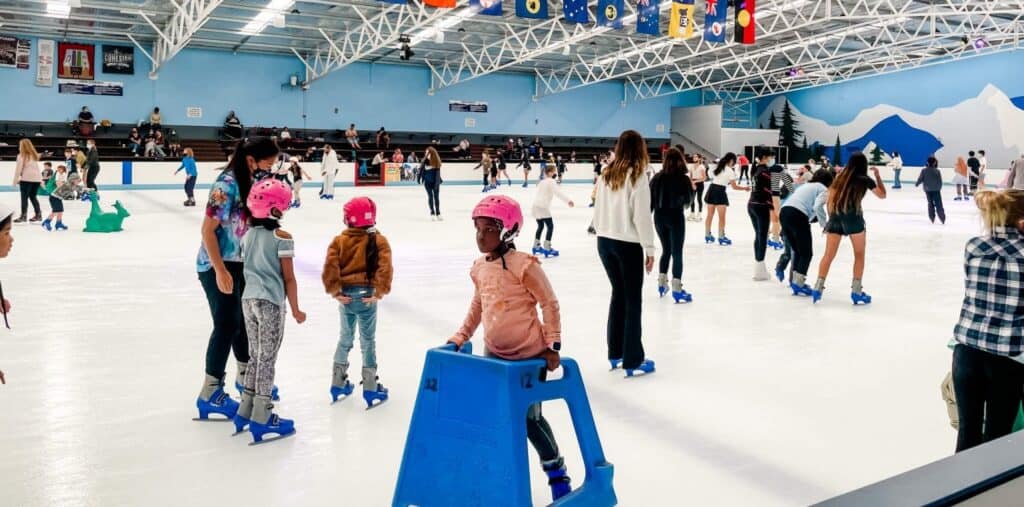 12. Cockburn Ice Arena – Rekindle Your Love
Going ice skating is pretty much a textbook date idea, and almost every young couple has done that at least once. One way to celebrate your years together in Perth is to visit Cockburn Ice Area

which operates throughout the year.
You can spend your anniversary reliving the past and enjoying ice skating hand-in-hand. There's never a dull moment when one goes ice skating, it makes you feel young again, and allows you to express yourself.
Not to mention, it makes for some great laughter when you don't know how to skate.
The Arena also has a restaurant where you can wrap up the special day with a wholesome dinner.
Frequently Asked Questions
Q) Are There Food Vendors In Kings Park?
You can spend the entire day of your anniversary in Kings Park, and also have dinner, without stepping outside. You can choose amongst The Kings Park and Bovell Kiosks, Zamia Café, Botanical Café, Stickybeaks Café, and the legendary Fraser's Restaurant, for the anniversary's special lunch and dinner.
Q) How Do You Celebrate Your Anniversary In Perth?
Wedding anniversaries in Perth are all about romantic times with your loved ones. Some of the most common ways the locals celebrate their anniversaries include:
Watching the sunset from the beach
Heading over to the Rottnest Island
Going cruising down the Swan River
Enjoying the vivid stars at the Perth Observatory
Hiking along with one of the many trails in Perth
Wild shopping spree
Wine tasting
Q) Why Is Perth So Popular For Dates & Anniversaries?
Perth enjoys the best of both worlds, natural and artificial. The city stands out because of its skyscrapers, art galleries, and vibrant nightlife. It is also beloved for its natural wonders and the sun shining for over 3,000 hours annually.
The city is also quite laid back and affordable, making it a great place to celebrate love every day!
Final Thoughts
Perth has everything you need to make your anniversary extra special and one to remember for the ages. From parks to sunset cruises to love locks, from beautiful landscapes to fancy restaurants, Perth allows you to have extraordinary wedding anniversaries to truly express how you feel about one another.
Resource Links To Products We Use And Recommend
More Pages On Other Areas